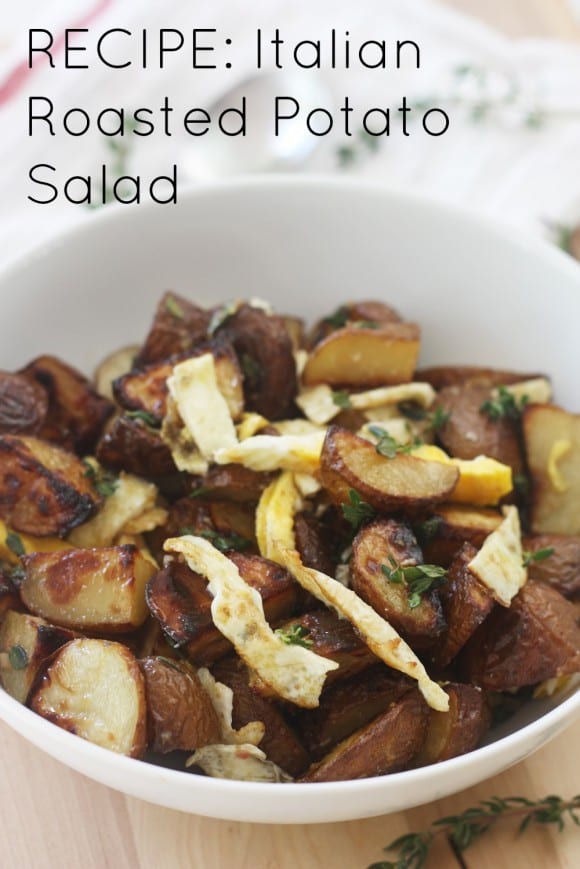 My husband is not a fan of mayonnaise, so I'm always on the lookout for non-mayo salads. I made this Italian roasted potato salad that was absolutely delicious! Because of the egg, it could even act as a main course!
ITALIAN ROASTED POTATO SALAD
Ingredients:
2 pounds new (small) potatoes
1/4 cup extra virgin olive oil
2 teaspoons balsamic vinegar
2 teaspoons red wine vinegar
1/2 teaspoon lemon juice
1 teaspoon mustard powder
1 tablespoon thyme + 1/2 tablespoon for garnish
1/2 teaspoon salt
1 shallot minced
fresh pepper to taste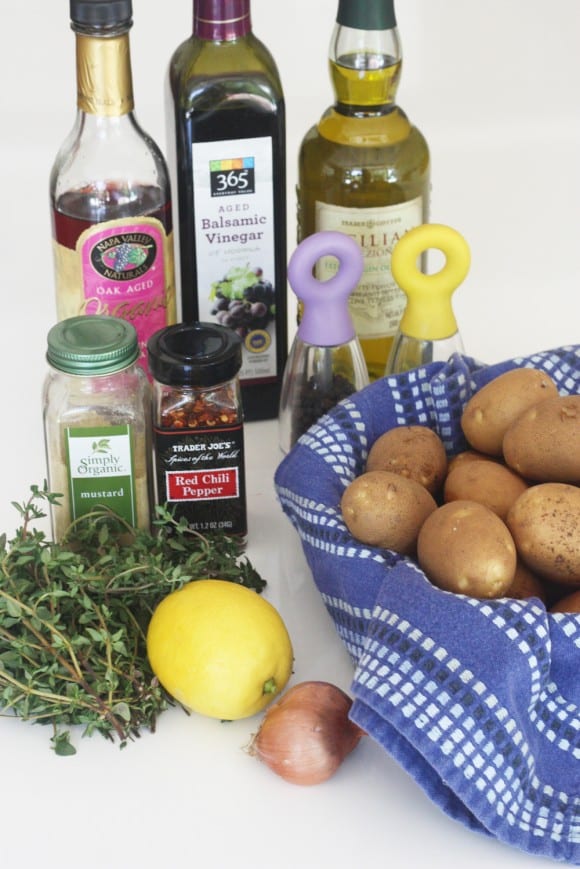 Directions:
Preheat the to 400 degrees. Quarter potatoes.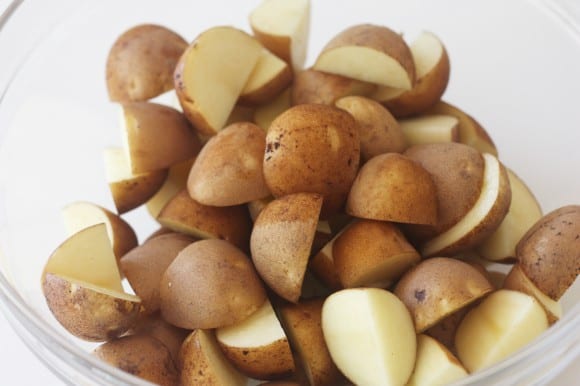 Toss the potatoes in a bowl with olive oil and salt.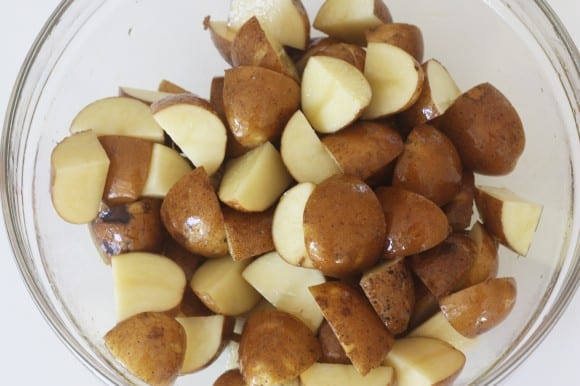 Spread onto a cookie sheet and bake for about 40 minutes – until they start to brown. Halfway through I turned the potatoes so they would brown on both sides.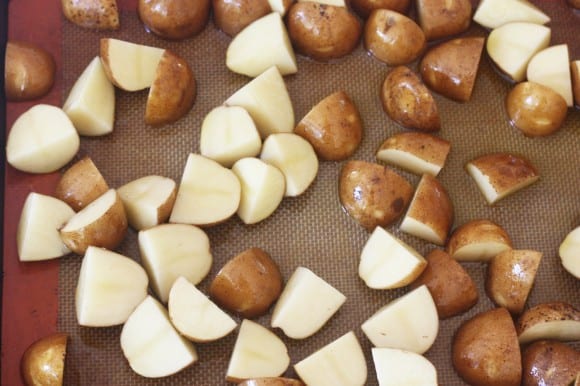 Here's what they looked like roasted.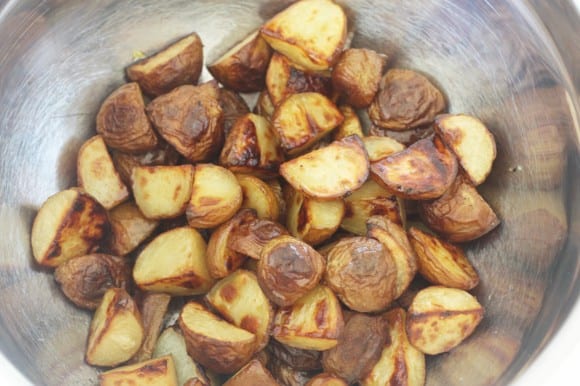 Cook three eggs over easy and cut into slices.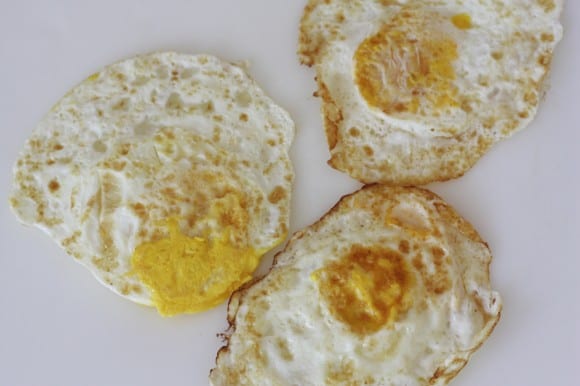 In a separate bowl, whisk the olive oil, balsamic vinegar, red wine vinegar, lemon juice, mustard powder, thyme, and the minced shallot to make the dressing. Add some salt and pepper to taste. Pour the dressing over the potatoes and top with the fried egg slices. Garnish with couple more pinches of thyme.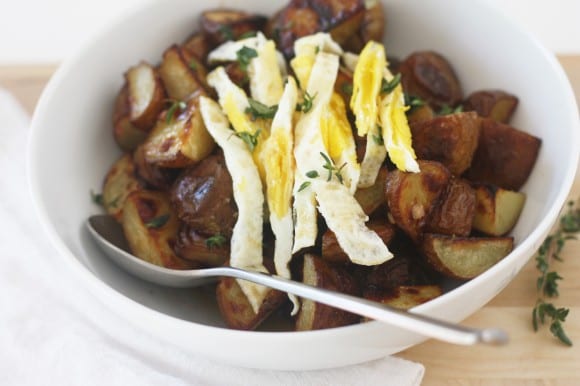 While it tastes terrific warm, you can also enjoy it cold.