Here are some amazing Jurassic World party ideas for your dinosaur birthday or celebration. There are fun decorations, desserts, activities, favors and a lot more!
This Jurassic Park dessert table is filled with amazing themed treats. I love the branches in the background.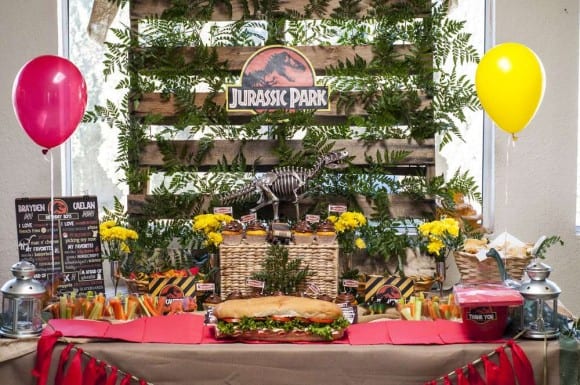 How cool is this dinosaur party backdrop with a T-Rex bursting right through it. Ahhhh!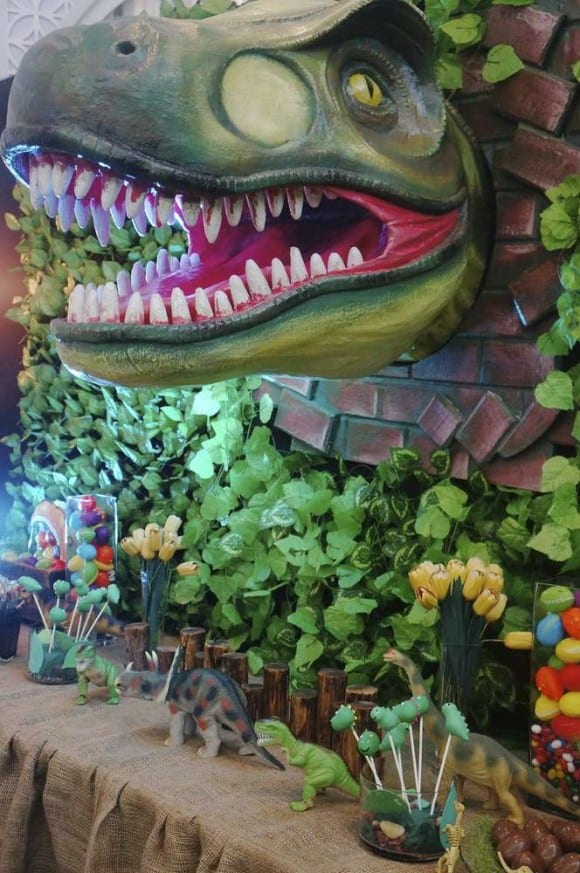 For a fun party activity for your guests, how about setting up some sand and plastic dinosaurs and make it a dino dig.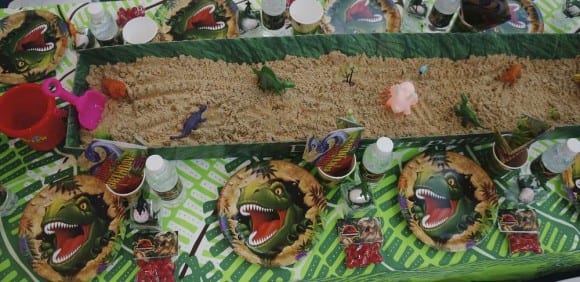 Little candy dinos decorate these lava flowing volcano cupcakes.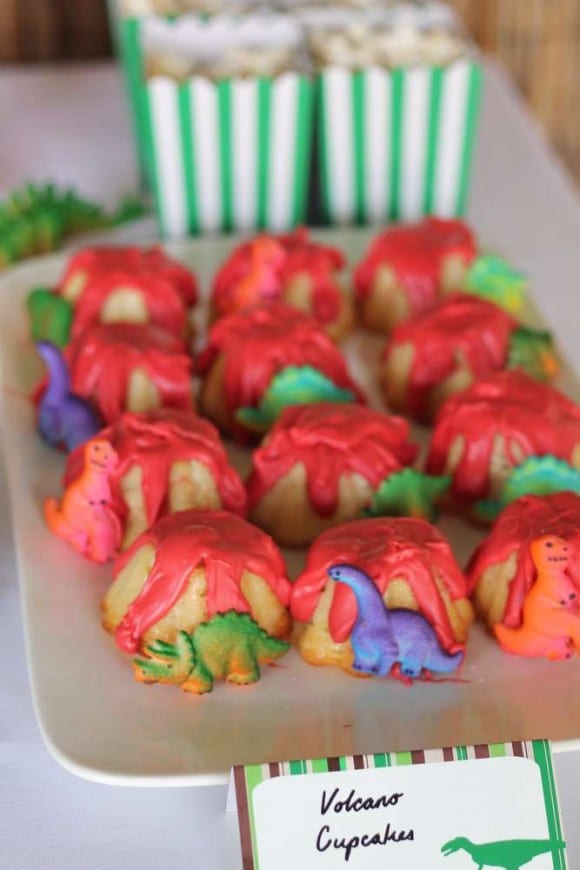 Use toy dinosaurs to decorate a wreath to welcome your guests to the party.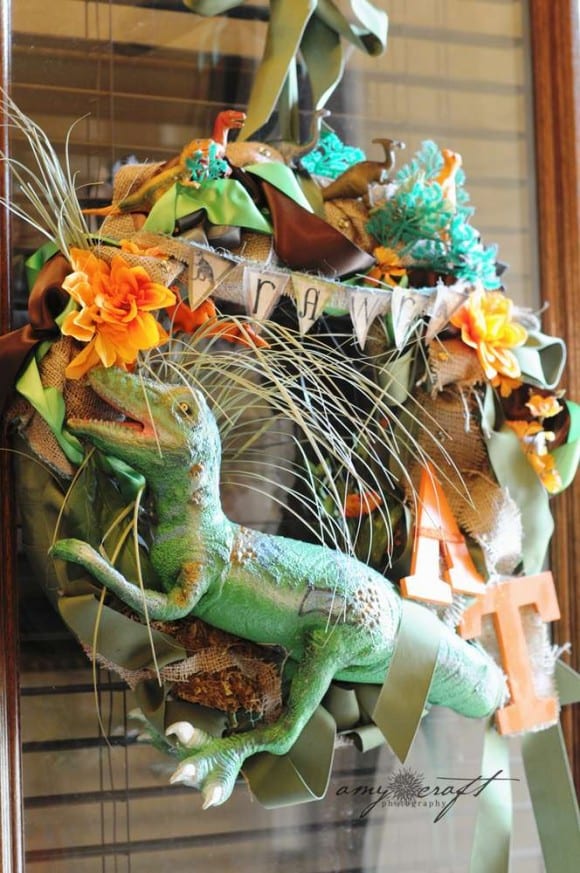 Here's a simple double decker cake for your dinosaur birthday party. Just decorate with plastic dinosaurs and it's ready to scare your guests.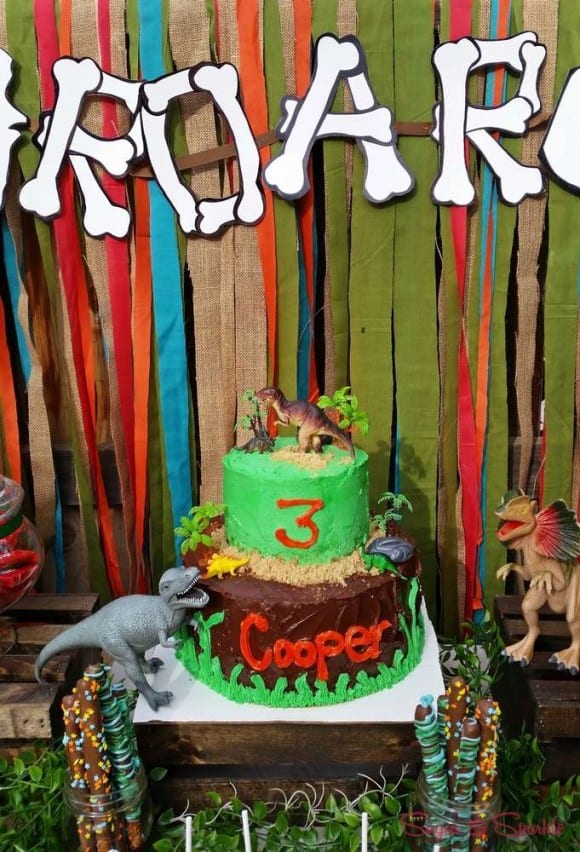 Imprinting a dinosaur foot into a sugar cookie makes a simple and party dessert.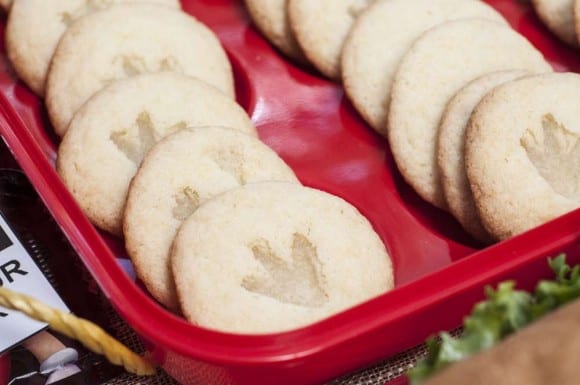 Set up an activity table with masks, coloring, books, styrofoam visors and more!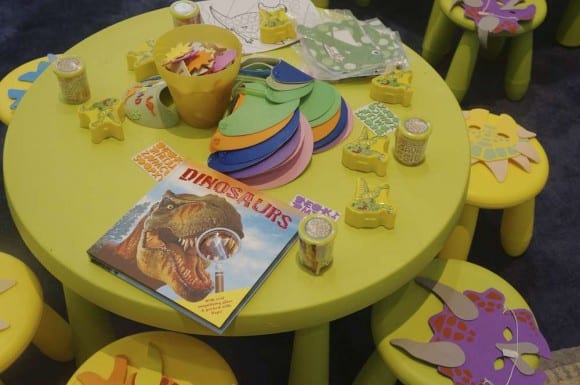 These dinosaur tails are a great way to decorate your chairs, plus they make a fun favor.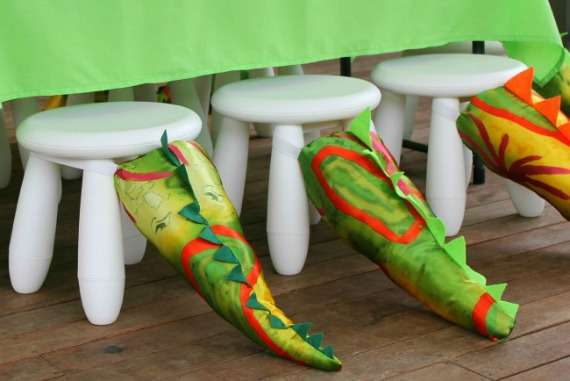 Pudding and crushed cookies in a plastic cup are topped with plastic dinos and trees. What a realistic looking treat!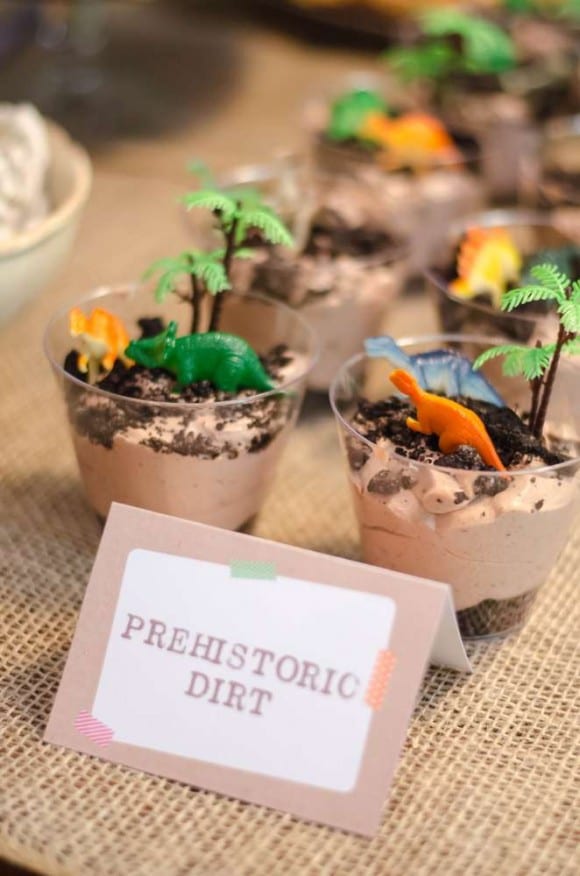 For more inspiration, check out all the fantastic dinosaur parties on our site!