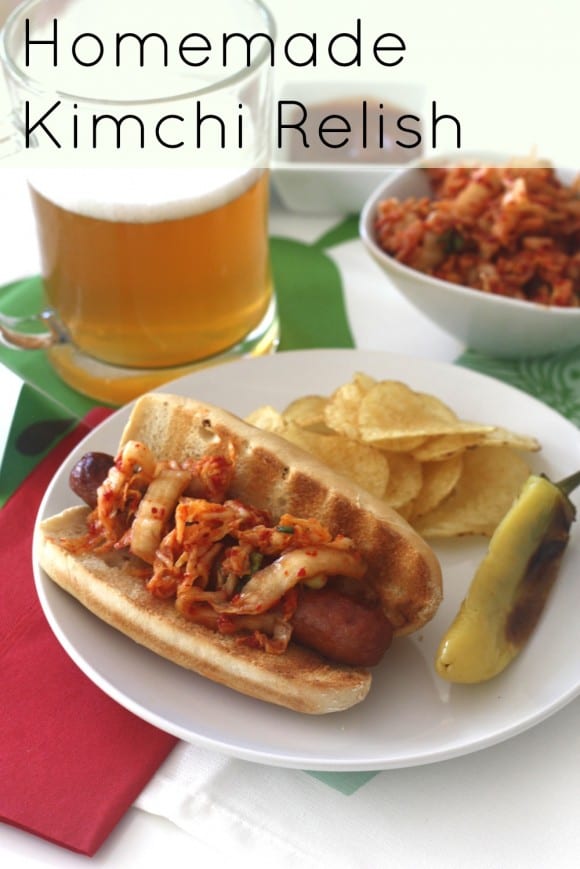 We had an early Labor Day party at our house last weekend with one of my oldest and dearest friends. The weather here in Palo Alto couldn't have been better, and with great food and great company, we all had a wonderful time.
Since my husband loves spicy, I decided to try my hand at homemade kimchi relish. We love kimchi at our house.
For those of you who don't know, kimchi is a Korean fermented side dish made with cabbage and other vegetables. It's spicy, sour, and delicious. It's not a kid food, but perfect for adults who want to kick it up a notch.
This recipe is simple, but you do need to wait three days for the kimchi to ferment. And I don't know if you've heard about all the probiotics in fermented foods, but kimchi is actually super healthy and good for your digestion. So here's how I did it:
KIMCHI RELISH RECIPE
Ingredients:
1 napa cabbage
5 green onions (scallions)
1/3 cup coarse Korean red pepper powder
1/2 cup kosher salt
1/4 cup fish sauce
About 12 cups warm water, plus more as needed
3 tablespoons grated fresh ginger
4-5 large garlic clove
1 teaspoon granulated sugar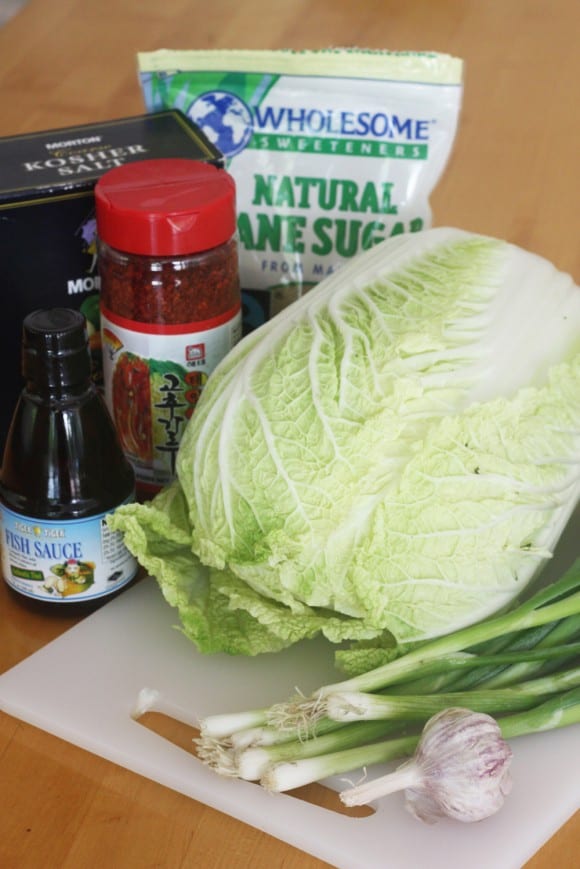 Directions:
Cut the bottom off the cabbage, then cut it in half lengthwise. Cut into 1/2 inch strips. This is smaller than you'd cut for a traditional kimchi, but I wanted people to be able to easily spoon it onto a hot dog bun.
Put the cabbage in a large bowl, add the salt, and cover with enough water to cover the cabbage. Use saran wrap to cover, and press it down so it is touching the cabbage. This keeps it from floating. Let it sit for 3-4 hours.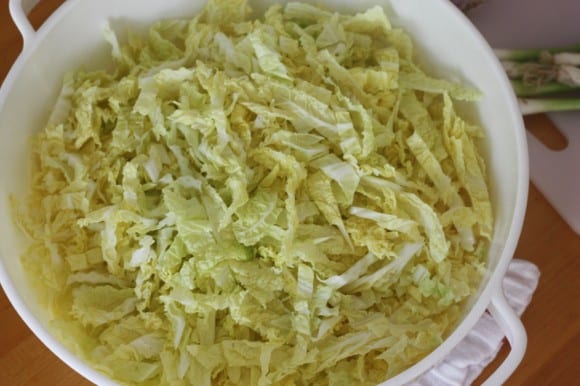 Strain and rinse the cabbage. You can squeeze the cabbage with your hands to get some of the excess water out.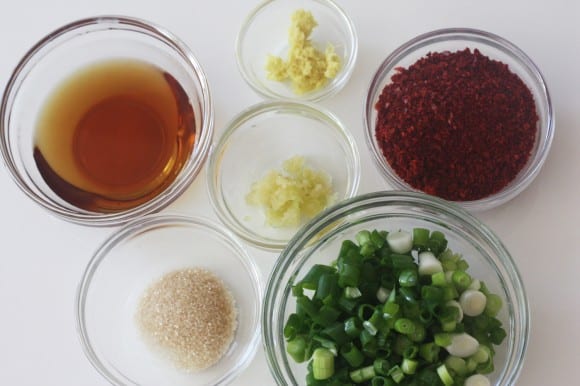 Add the cabbage, hot pepper, chopped green onion, diced or pressed garlic, and grated ginger in a bowl and stir with a spoon or spatula until the cabbage is thoroughly coated. Transfer the mix to a glass jar. We used two ball jars (1 pint size). Close and let sit in a cool dark location for at 24 hours.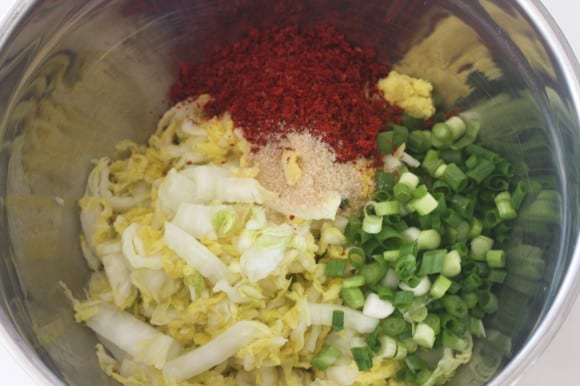 After 24 hours, open the jar (you should get a small release of gas). Reseal and move to the refrigerator for another 2 days. It should last for at least 1 month!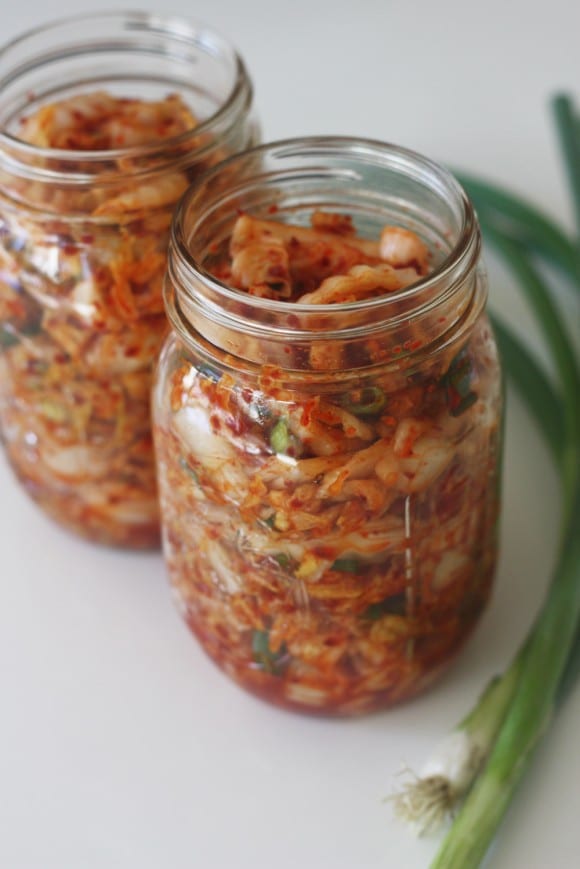 And now onto the party… We have a Weber grill that we like to use because it gives food a real charcoal flavor. We grilled Hebrew National hot dogs, onions, and peppers on the grill.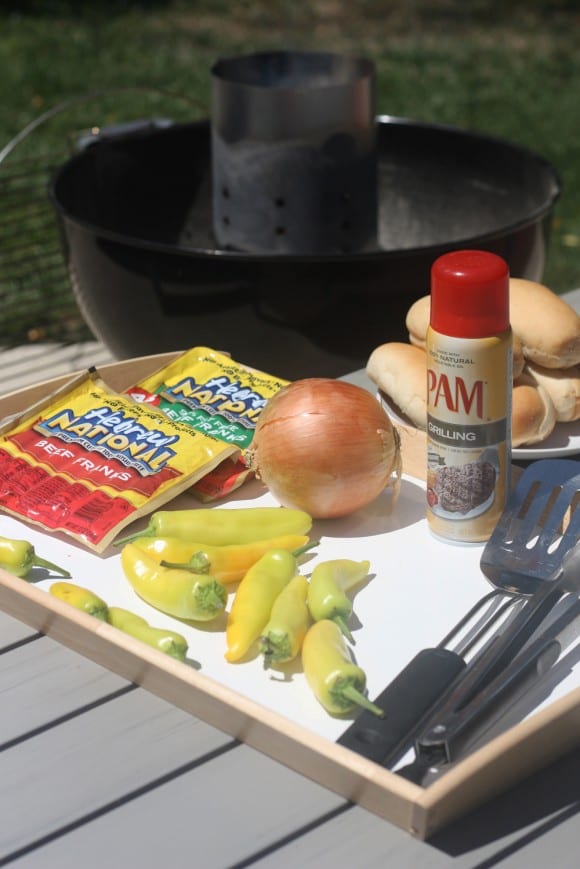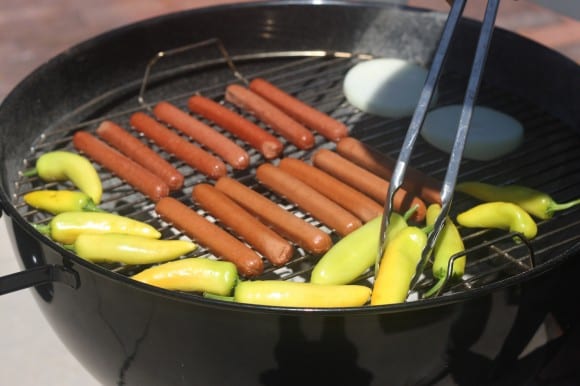 Inside, I decorated for Labor Day using fresh flowers and these 1950's retro cool free Labor Day printables we offer on our site.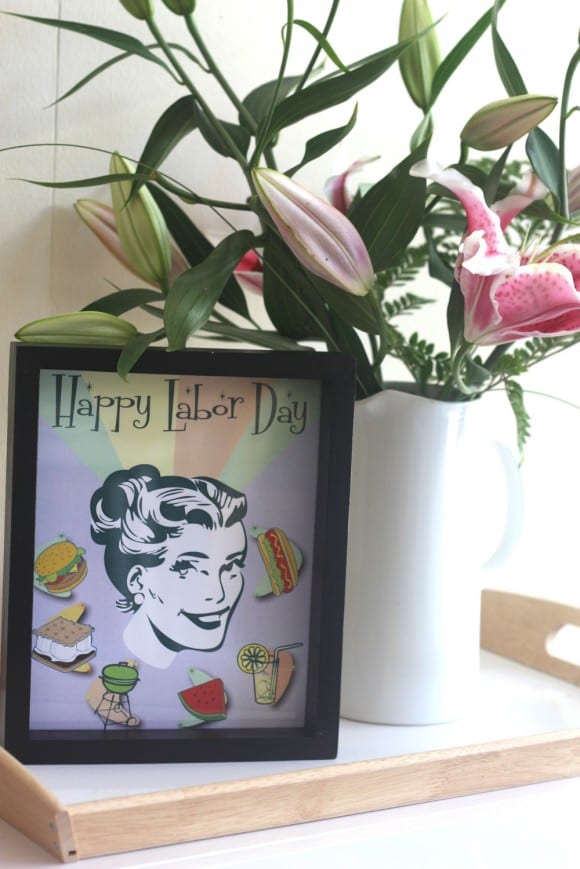 I put the kimchi relish out, and so people knew what it was, I printed out an editable free Labor Day food label from our site.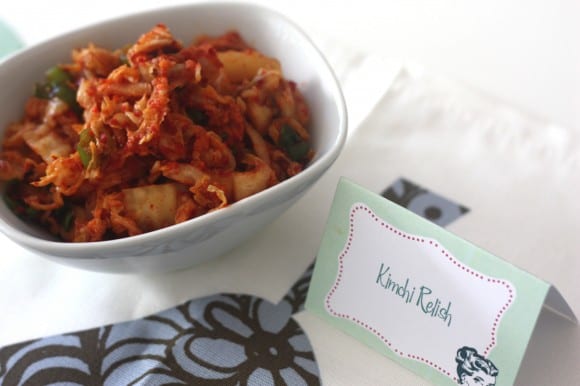 The hot dog with kimchi tasted delicious! The kimchi added a great spicy sourness that went perfectly with the salty, smoky hot dog.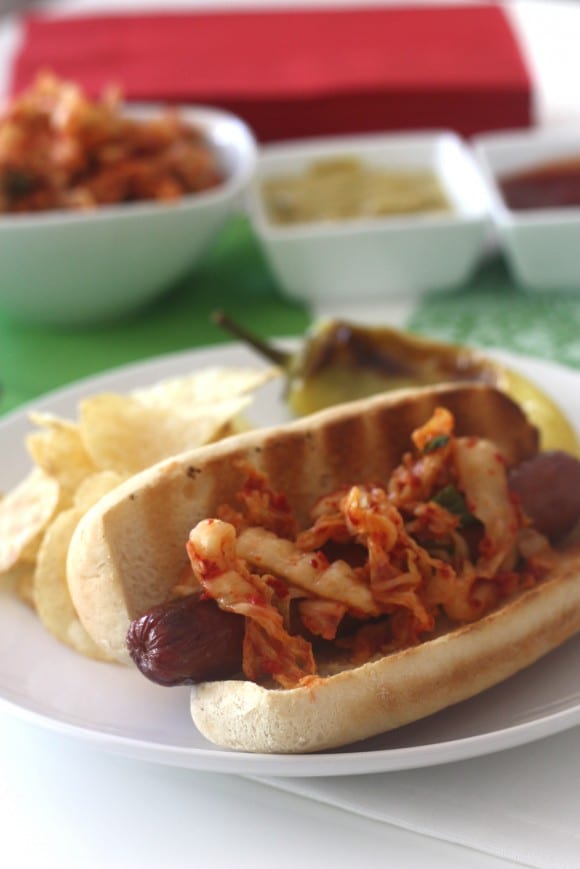 No Labor Day BBQ would be complete without beer, chips, watermelon, and dessert.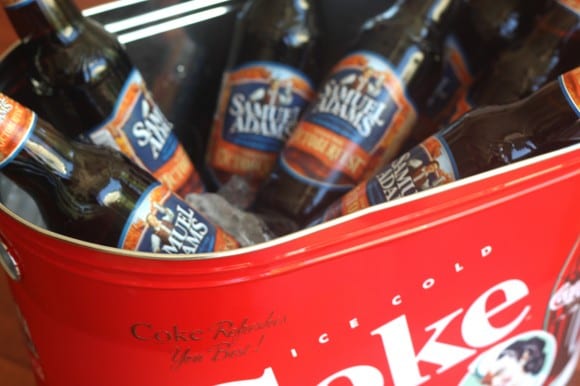 For dessert, I went with a pie theme: apple pie and whoopie pies. We have a terrific whoopie pie recipe on our site, if you're interested in trying to make some.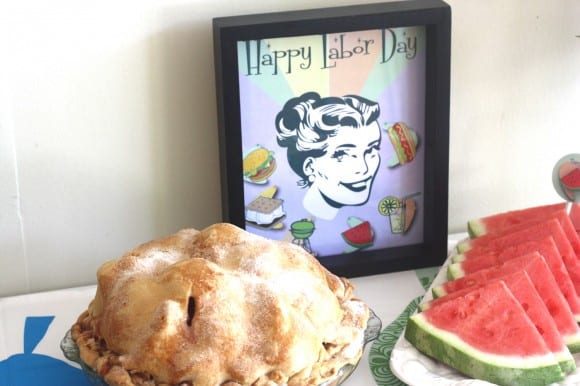 Again I used our free labor day printables to dress up the whoopie pies.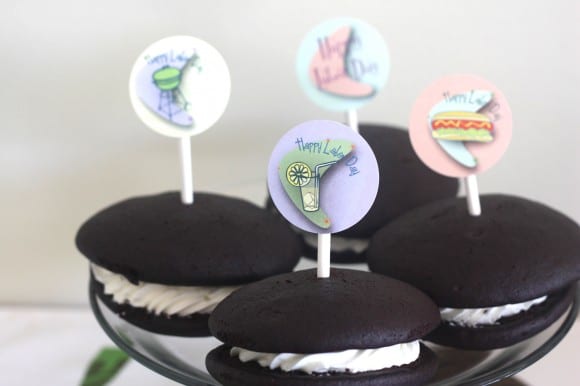 And there you have it… our little backyard party!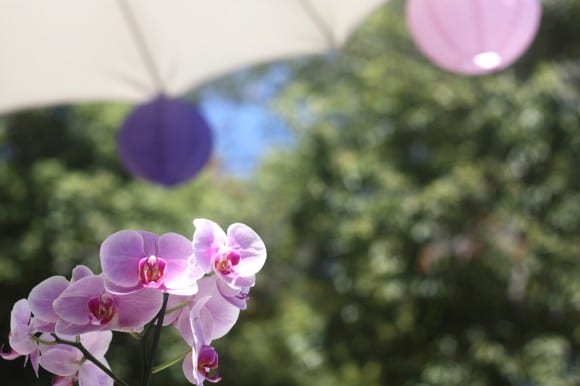 Happy Labor Day, everyone! Here's to a great end of summer!