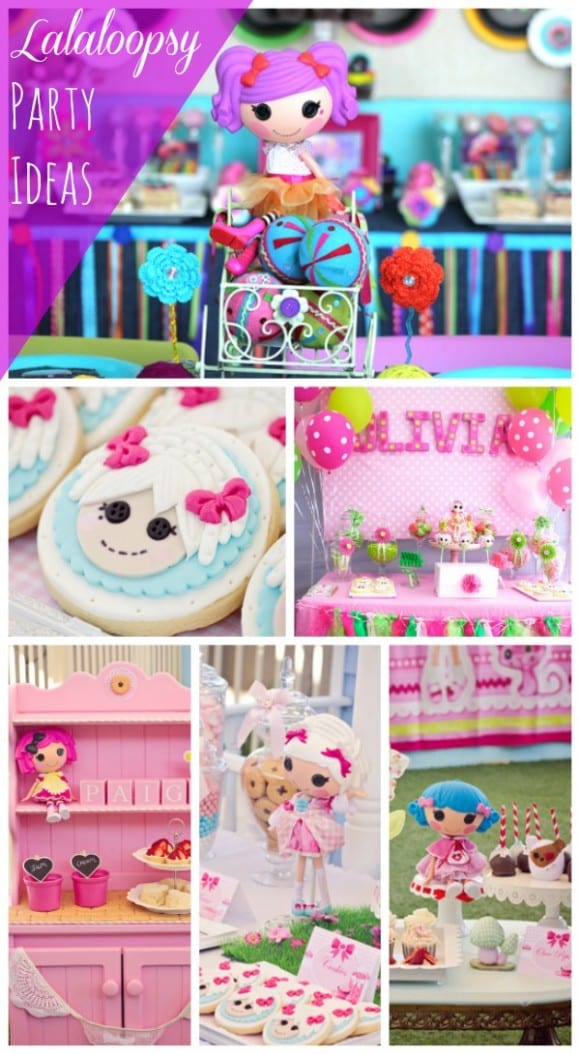 One of the most popular birthday themes we've seen for girls this year is Lalaloopsy Doll parties. Little girls can't resist these cute button-eyed dolls, my daughter, Lainey, included.
So how happy was Lainey when we were sent two Lalaloopsy dolls to check out, play with, and review.
Two wrapped packages appeared in the mail. Lainey patiently waiting until I said, "Dig in!" And she did…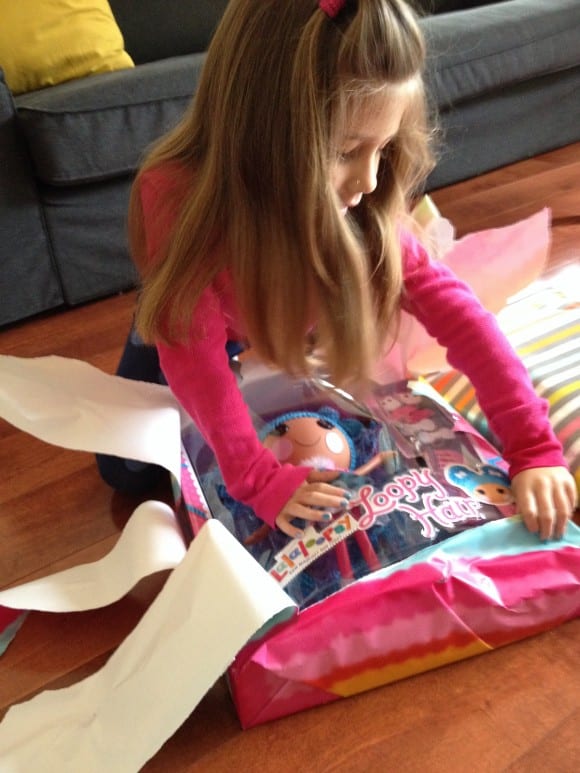 She ended up getting a Loopy Hair doll and two Workshop dolls. The Loopy Hair doll (named Mittens) had soft, long hair that can be styled. The ballerina/cowgirl Workshop dolls, are two dolls where you can mix up the legs, arms, clothes, hair, etc. to make your own favorite doll.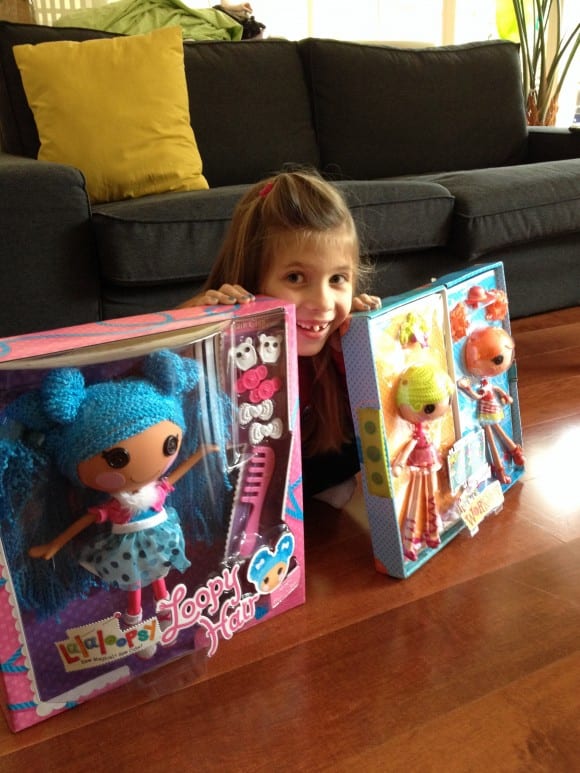 Lainey took an immediate liking to Mittens. Then she got styling… She put the clips in all by herself and was very proud.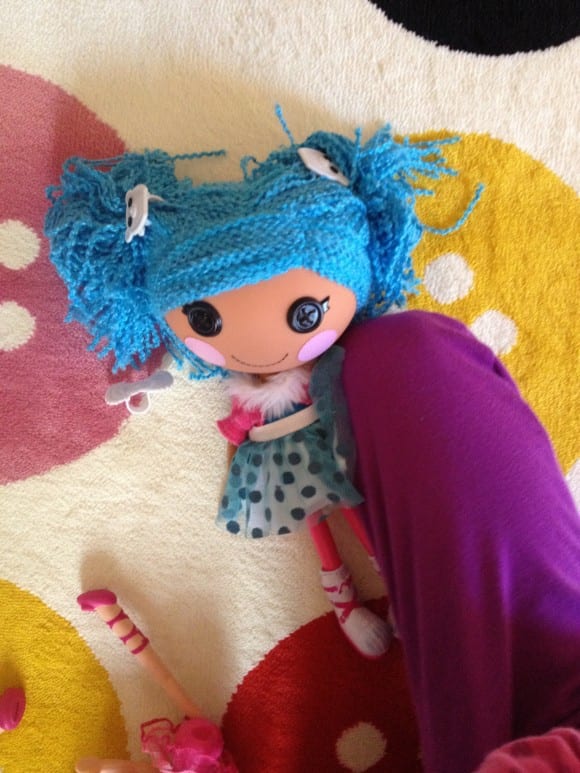 Lainey next decided to set up a school for all three dolls. Here are the two Workshop dolls in class (soon they would be learning gymnastics).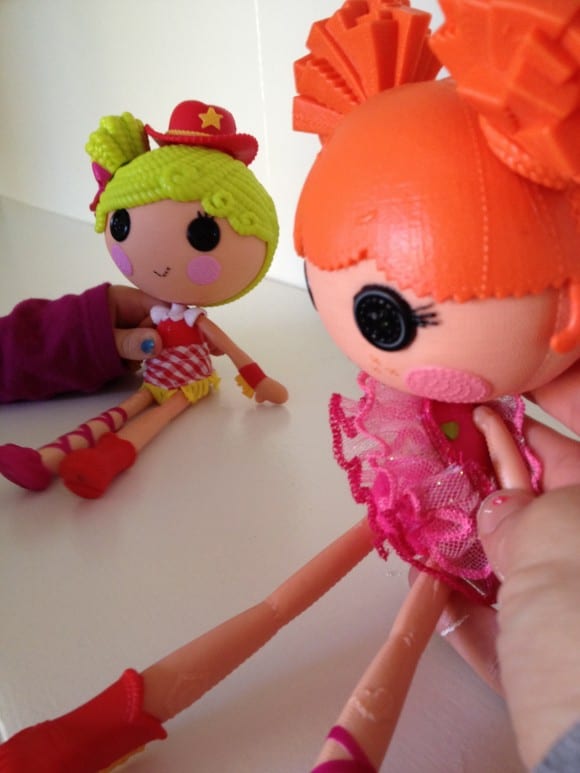 Then Lainey decided to get more serious with her school idea and gave them each a nametag. Mittens got to be the main teacher (not surprisingly), Chary (read: Cherry) was the assistant teacher, and Lulu was the Junior Junior assistant.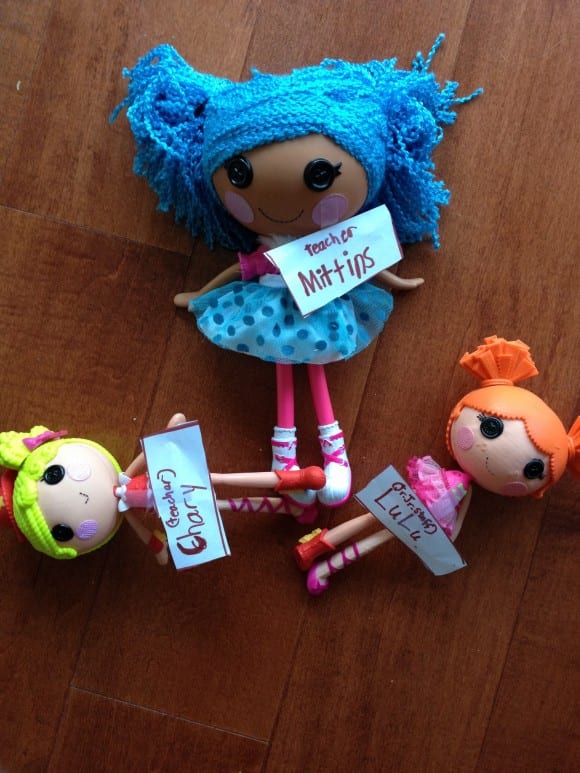 When I asked Lainey what she liked about her Lalaloopsy dolls, she said she liked their faces, and she also liked that they were "little, and she, being an older girl, could take care of them." If you're new to Lalaloopsy check them out here on Facebook. And if you're looking for a gift this Christmas for a girl in your life, I don't know of a more popular, sweet doll you can give!
Plus, if you're thinking of throwing a Lalaloopsy doll party, take a look at these incredible party ideas from our site! It's amazing how creative people are!!