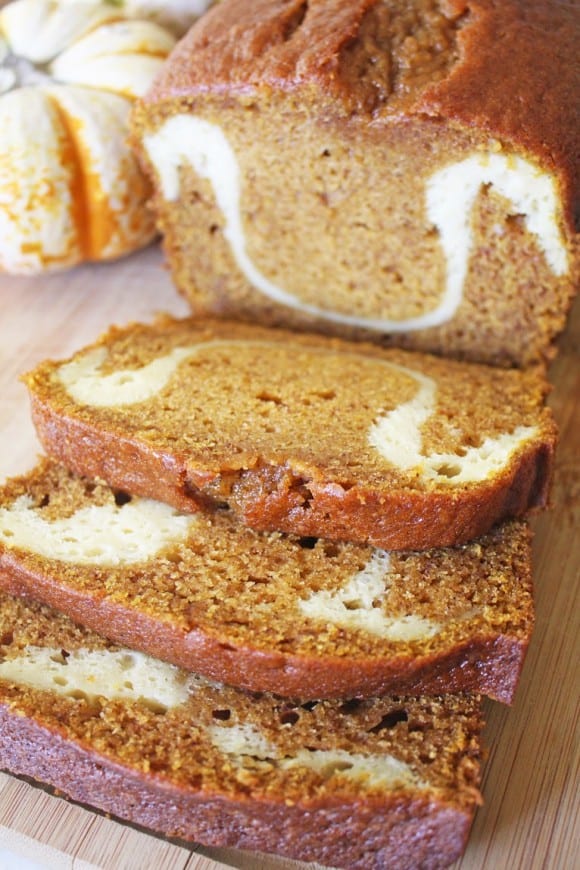 Thanksgiving is just days away. If you want to make something quick and easy for the holiday, check out our last-minute pumpkin cream cheese bread recipe.
This pumpkin loaf is super moist and full of pumpkin spice flavor. This is a perfect breakfast treat and it will make your house smell so good.
Also, think about baking them in mini paper loaf pans as holiday gifts for friends and neighbors. We even have the perfect "Give Thanks" gift tag free printables here.
Last Minute Pumpkin Cream Cheese Bread Recipe
Ingredients:
Bread
4 tablespoons salted butter, softened
1 3⁄4 cups flour
1⁄2 teaspoon coarse salt
1 teaspoon baking soda
1⁄2 teaspoon baking powder
3 teaspoons pumpkin pie spice seasoning
1 1⁄2 cups sugar
1⁄2 cup canola oil
1 cup canned pumpkin
2 eggs
Cream Cheese Filling
1 egg
4 oz cream cheese, softened
1 teaspoon vanilla extract
1⁄4 cup sugar
Directions:
Preheat oven to 350 degrees. Grease a 9×5" loaf pan.
1. Combine flour, salt, baking soda, baking powder and pumpkin seasoning. Set aside.
2. In a separate bowl, mix butter, sugar, eggs, oil and pumpkin.
3. Add the flour mixture in two parts to the pumpkin mixture. Mix to combine. Set aside.
4. In small bowl, combine egg, cream cheese, vanilla and sugar.
5. Pour 2⁄3 pumpkin batter into loaf pan.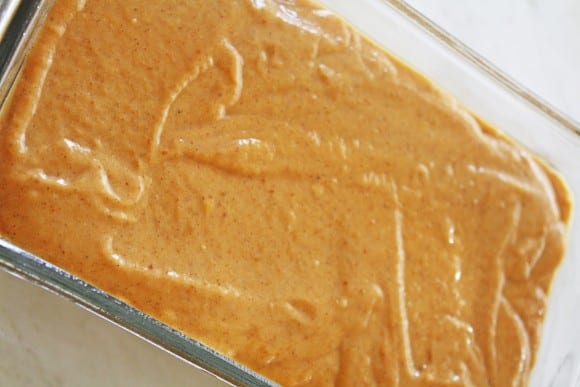 6. Top with cream cheese batter and spread gently in all four corners. Be careful not to combine layers.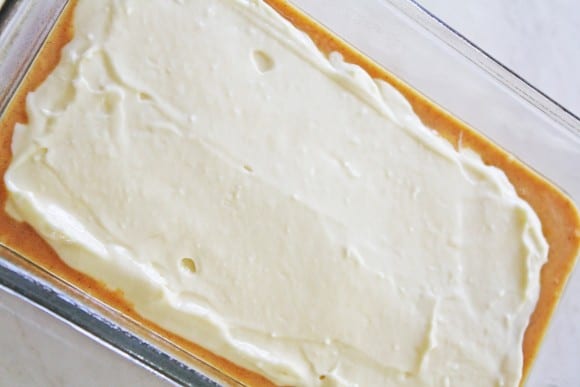 7. Top cream cheese layer with remaining pumpkin batter.
8. Bake for 75 minutes. Cool completely.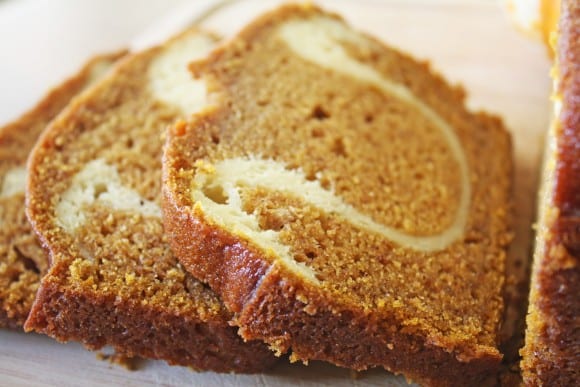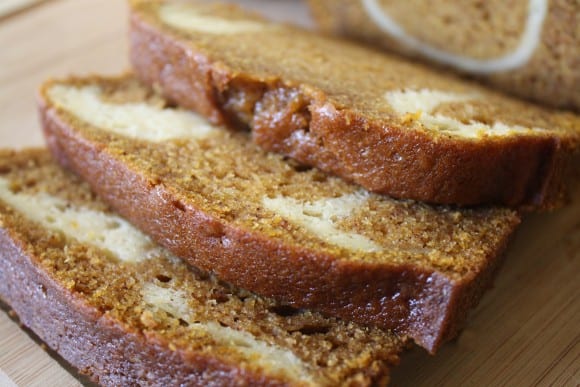 9. Serve!
This pumpkin loaf is super moist and full of holiday flavor! This is the kind of bread you want to have on hand in case company shows up!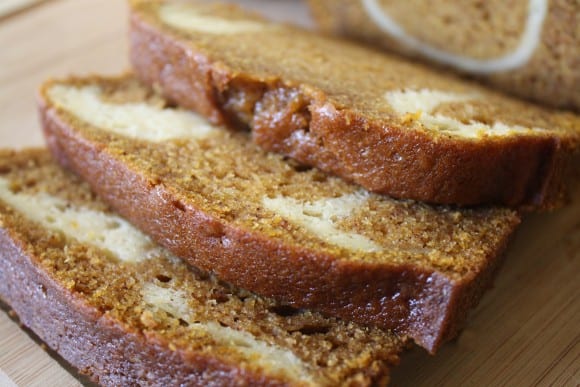 PIN IT FOR LATER with this pin!

For more Thanksgiving inspiration, check out these Thanksgiving celebrations, free Thanksgiving printables, and creative Thanksgiving ideas from our site.
This post was created by our crafts and style contributor, Shauna at Ella and Annie Magazine! Also visit her on Facebook, Twitter,Instagram, and Pinterest to see more of her creative projects and parties.
MORE RECIPES YOU'LL LIKE: