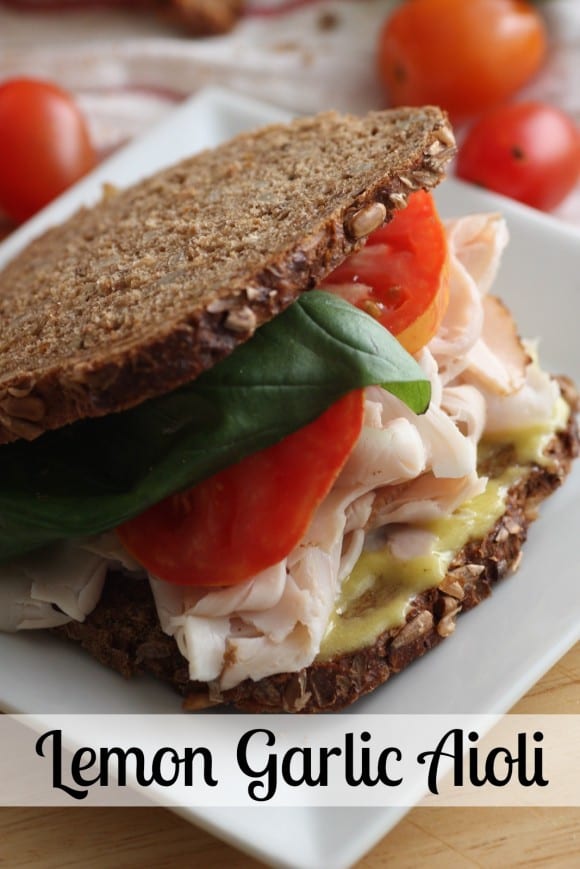 I once saw a cooking show where an old French woman in Provence made this amazing homemade aioli using just five ingredients (garlic, lemon, salt, egg yolk, and olive oil) and a mortar and pestle. What she was doing looked so effortless and old-school. And it looked so delicious when she was done. I knew someday I'd have to try it, to see if it actually was that effortless and delicious.
If you know me, you know I love cooking with the freshest ingredients. So off to the farmer's market I went to get my garlic and lemon for the aioli, and my tomatoes, basil, and rustic rye bread for the sandwich.
I bought a few extra garlic cloves and lemons just in case the aioli took a few tries, but it was actually quite simple and tasted delicious right away. It had a garlicky smooth flavor with a punch of acid from the lemon juice.
Some people prefer making aioli in a food processor, but I like the chunkier, rustic taste of using a mortar and pestle.
Lainey, my daughter, thought it was fun to squash the garlic with it. This was her first time using a mortar and pestle and after we were done, she asked if she could use the mortar and pestle to squash up her own concoctions. We'll see…
LEMON GARLIC AIOLI RECIPE
Ingredients:
1 cup extra virgin olive oil
1 egg yolk
1/4 teaspoon salt
1 teaspoon lemon juice
4 garlic cloves (medium sized)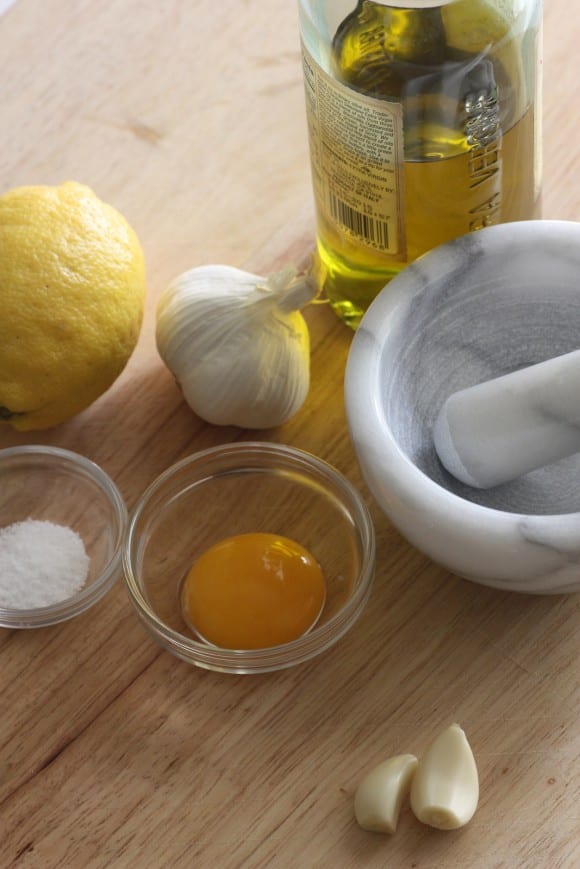 Directions:
Add the garlic cloves to a mortar, and smash them with the pestle. Work the garlic for a minute, then add a pinch of the salt and a drizzle of the olive oil. Keep working until you just start to get a paste like texture.
Now add the egg yolk and mix with the pestle until it is completely integrated. Keep mixing while drizzling in the the olive oil. Keep stirring until the olive oil is completely integrated.
Add the lemon juice, and the rest of the salt to taste.
Best served fresh, but you can refrigerate for a day.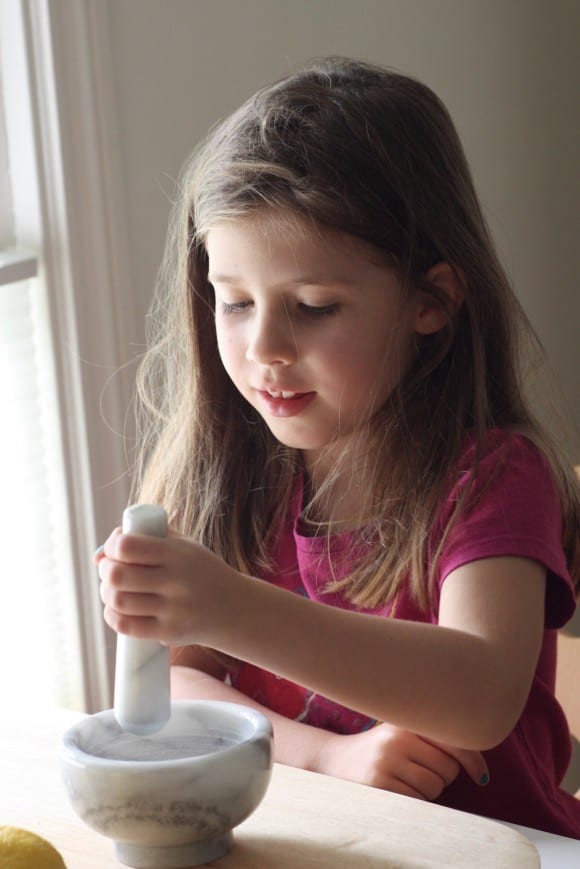 Here's the finished aioli. I love how velvety and rich it looks!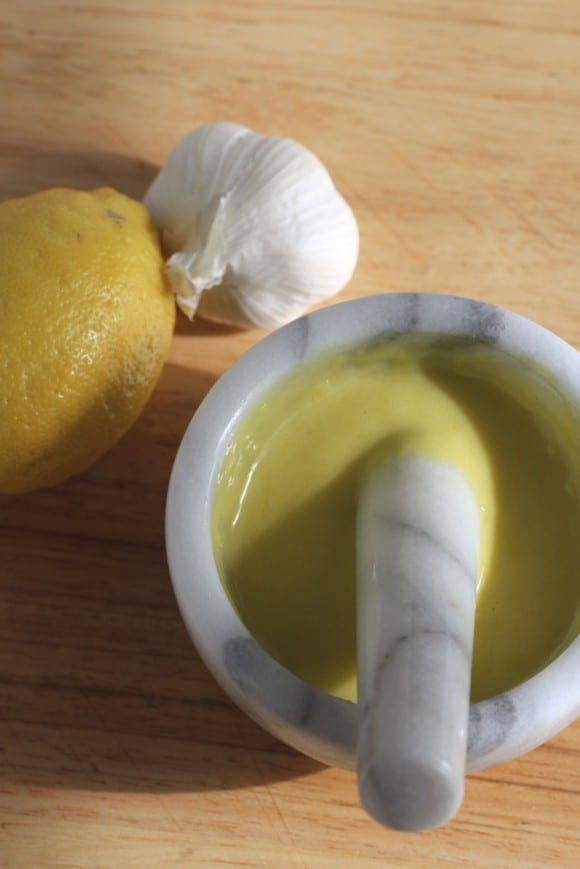 I tried it on a turkey sandwich. I sliced off two pieces of rustic rye bread. I coated one of the slices with my aioli. I stacked it high with turkey. Then I added two slices of fresh heirloom tomato and two basil leaves.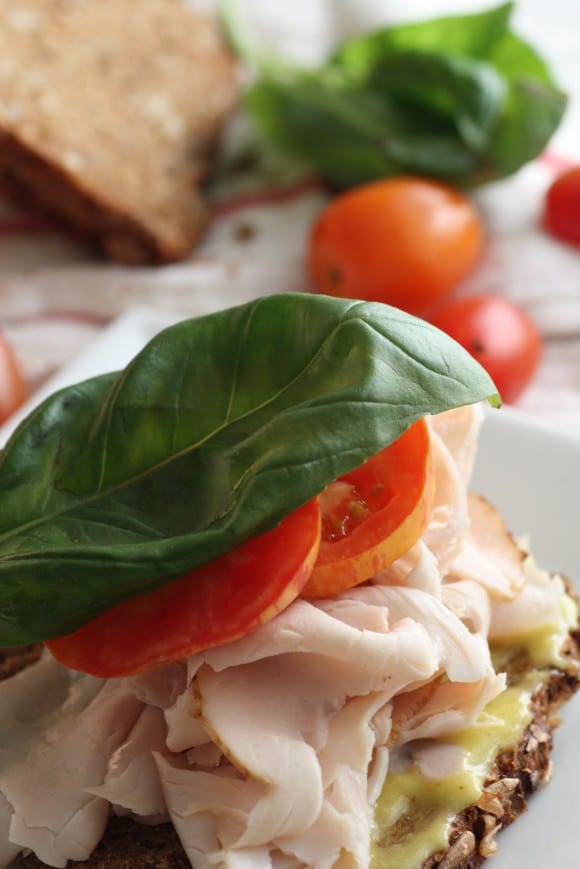 The aioli took the sandwich to a whole new level. It gave it a creamy brightness that brought all the flavors together — the umami from the turkey, the punch from the tomato, and the herbiness from the basil, serious yum for a summer picnic!