We are big fans of Operation Shower here. So when Lindi from Love the Day contacted me about the FREE New Year's printables she's giving away to raise awareness for Operation Shower I had to give it a big shout out. First of all, the printables are gorgeous!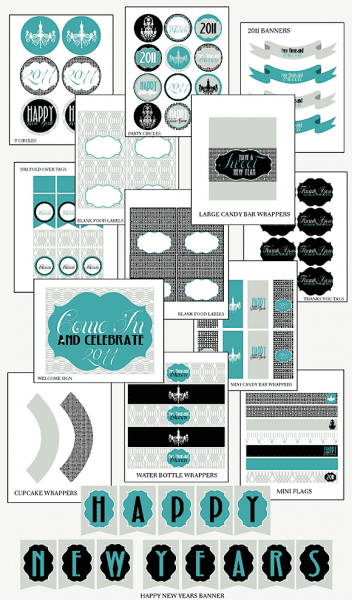 And secondly, Operation Shower, the non-profit organization that provides baby showers for military families to ease the burden of deployment, couldn't be more worthy of some attention this holiday season.
All Lindi asks if that if you use her printables, you spread the word about Operation Shower in the following ways:
1. Check out Operation Shower's website to find ways to donate or volunteer
2. Tell your friends, family, and neighbors about Operation Shower and the Give Thanks project.
3. Facebook/Tweet/Blog about this FREE DOWNLOAD so more people will come and read about Operation Shower.
4. Donate to Operation Shower here.
Thanks Lindi, for helping raise awareness for such a worthy cause while giving people a little something extra special for their New Year's parties!