Unicorn inspired party food is a must at Unicorn birthday parties now a days, and I'm sure you're going to love the delicious white chocolate unicorn bark recipe that I've created for you!
This unicorn candy is so yummy and pretty, with it's mix of pastel colors and cute little sprinkles, and it will also look incredible on a plate on your dessert table.
You won't believe how easy it is to make!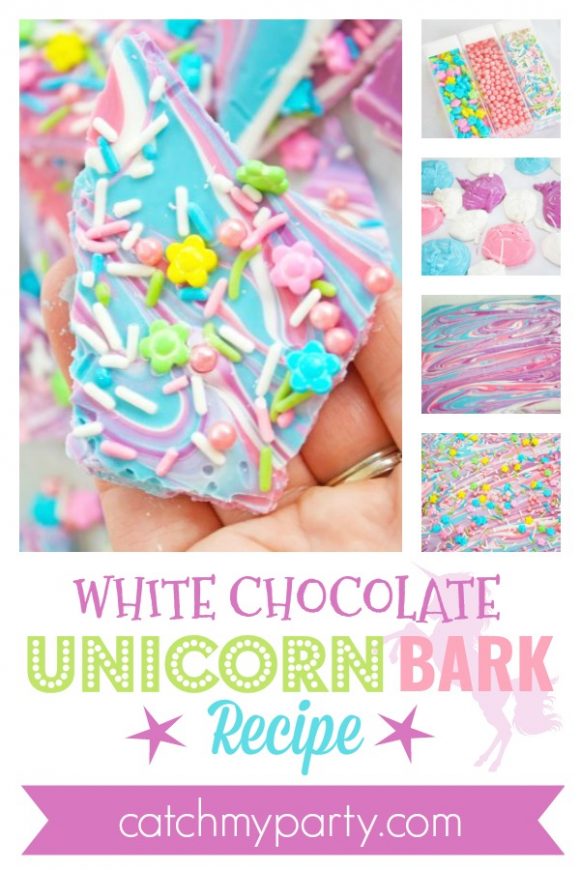 Magical White Chocolate Unicorn Bark Recipe
Ingredients:
White candy melts

Purple candy melts

Blue candy melts

Pink candy melts

Variety of fun sprinkles

Coconut oil

Parchment paper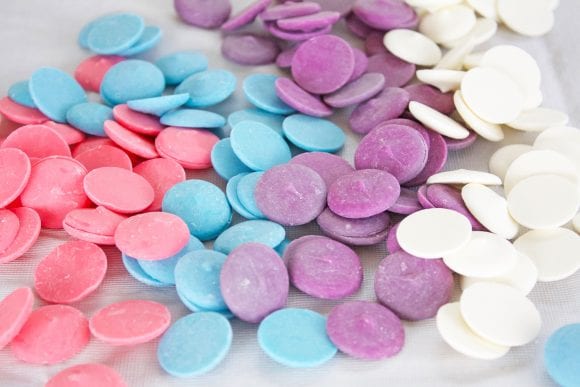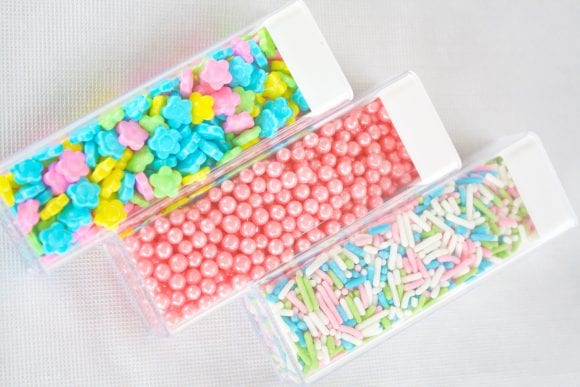 Directions:
Step 1:
Place half of each bag color into their own small bowl.

Add ½ teaspoon coconut oil to each bowl.

Microwave candy melts until completely smooth.
Step 2:
Cover a baking sheet with parchment paper.
Drop the candy melts by the spoonful onto the parchment paper.
Make sure to drop the spoonfuls in a random pattern.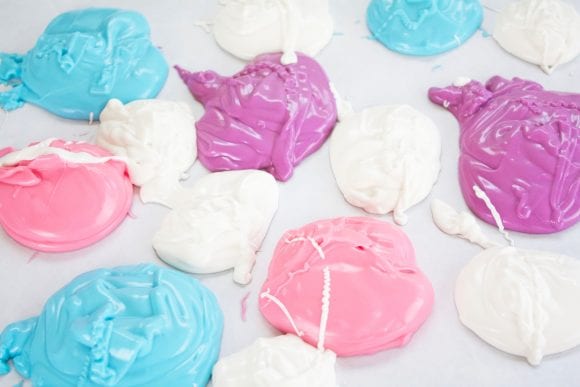 Step 3:
Using a spoon or butter knife, swirl the colors together.

Make sure not to mix too much. You want to mix just enough to create the colorful swirls.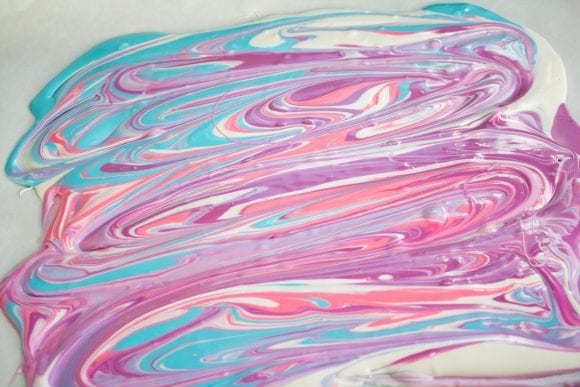 Step 4:
While the candy melts are still warm, add your sprinkles.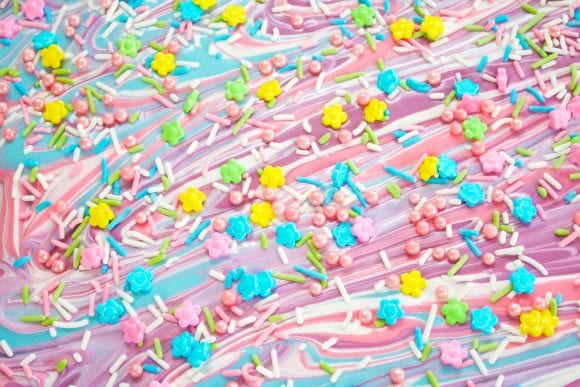 Step 5:
Place the baking sheet in the refrigerator for 45 minutes or until the candy is hard.
Break apart and enjoy this delicious unicorn recipe!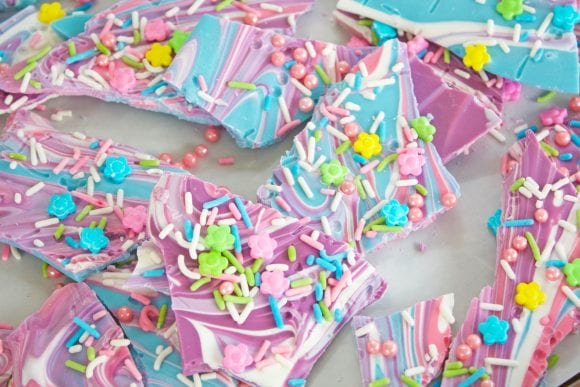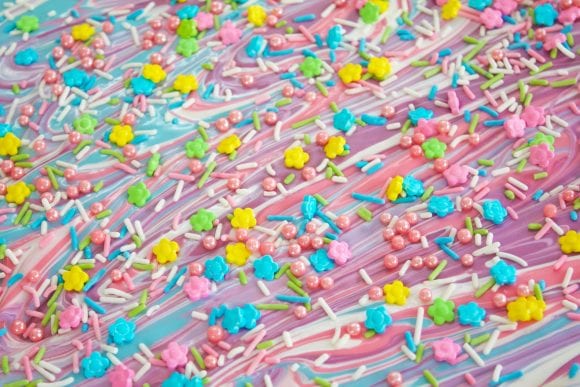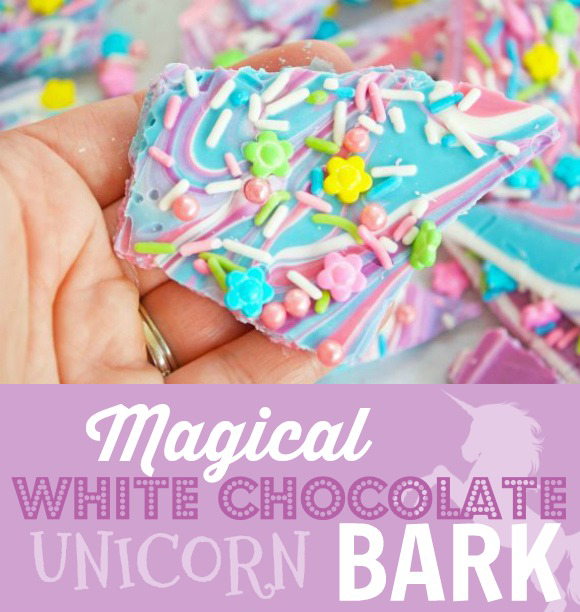 Save
Save
Save
Save
Save
Save
Save
Save
Save
Save
Save
Save
Save