Everything I read about 3D printing gets me more and more excited about the future. One day maybe we'll all get to 3D print our couches or even our cars!
I received a cookie cutter in the mail from Cookie Caster and when I realized that this is a company that makes custom cookie cutters by 3D printing them, I had to share.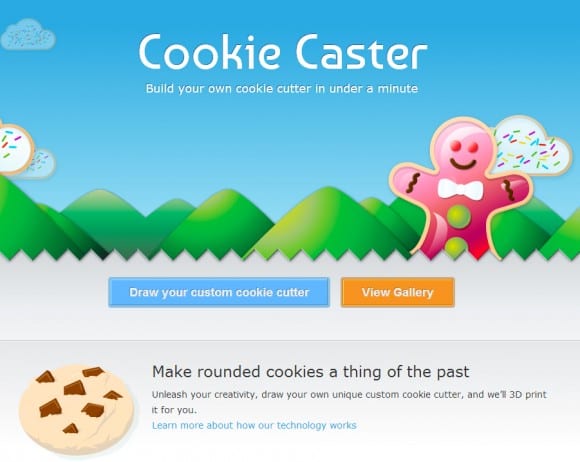 You design the cookie cutter of your dreams using their site. You can upload an image you want to use, draw your cookie cutter freehand, or browse their gallery and choose from there. Then they print it out for you and send it in the mail.
A 3 inch cookie cutter costs $27 and a 4 inch cookie cutter costs $33. From browsing their gallery, I see people have created lots of animals, cartoon characters, letters, mascots, and logos.
They sent me a 3D printed star cookie cutter to try out. Here 's what it looks like.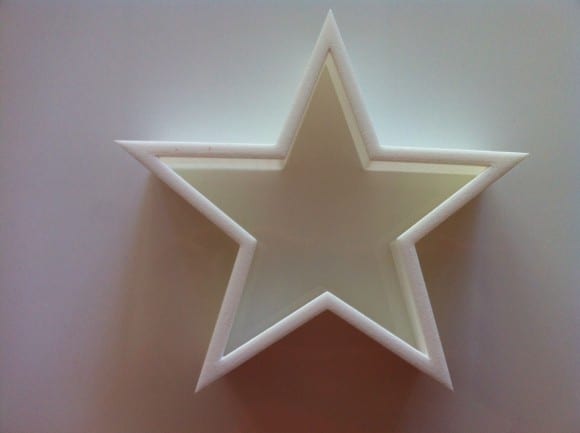 Now if only they printed couches…