I live for salty and sweet snacks. This is why I'm excited to share these super simple Mexican hot chocolate tortilla chips!
They're just tortilla chips dipped in chocolate and sprinkled with cinnamon and sugar. They're so delicious, you won't be able to eat just one.
Mexican Hot Chocolate Tortilla Chips
Ingredients:
Salted tortilla chips
Dark cocoa candy melts or semi-sweet chocolate chips
1 tablespoon cinnamon
1 tablespoons sugar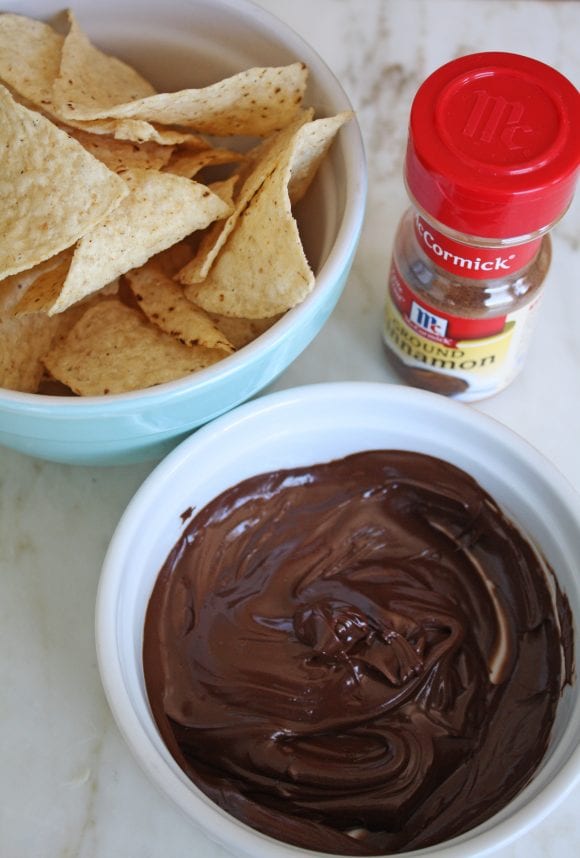 Directions:
Line a baking sheet with parchment paper.
Melt chocolate chips or dark cocoa candy melts at 30 second intervals in microwave until smooth. Combine the cinnamon and sugar in small bowl and set aside.
Dip the salted tortilla chips into the melted dark chocolate about ⅔ of the way. Place each chip on the parchment lined baking sheet. Sprinkle the chips with the cinnamon and sugar mixture.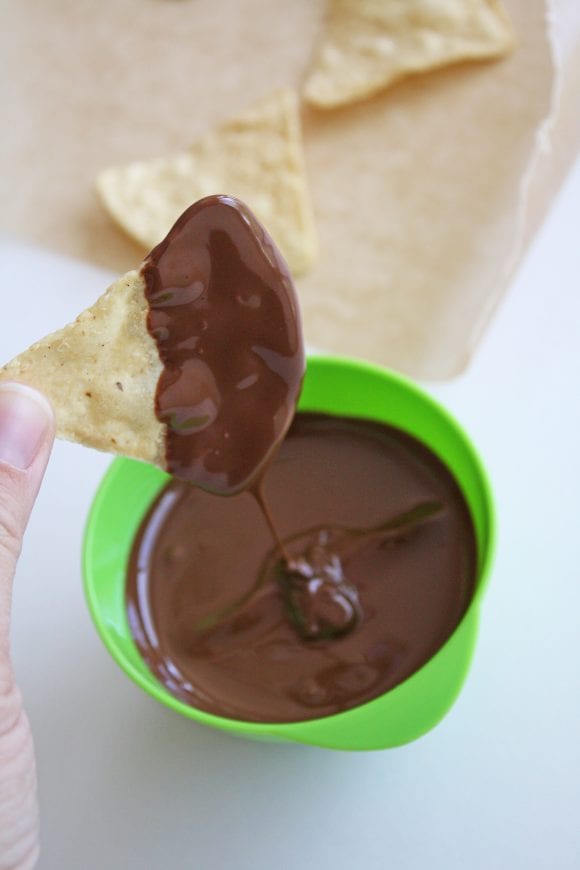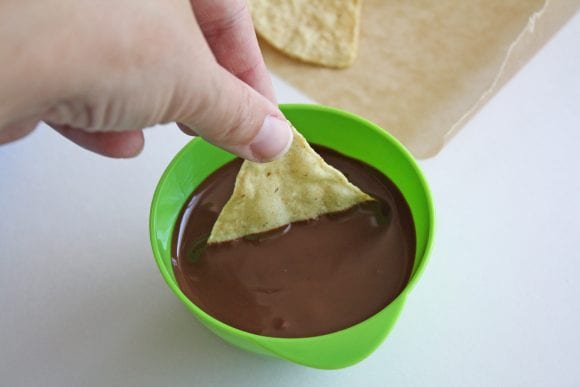 Place baking sheet in the refrigerator to chill and harden.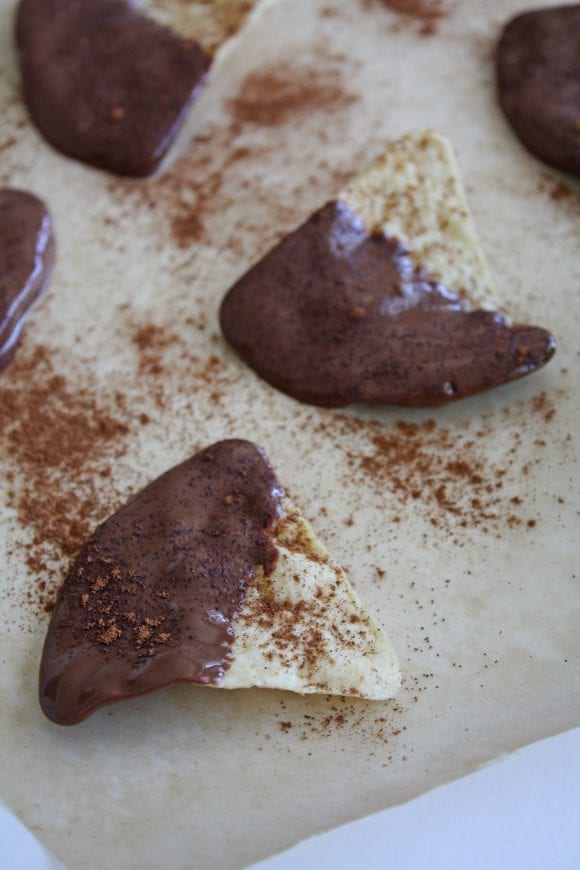 Serve chilled! Delicious!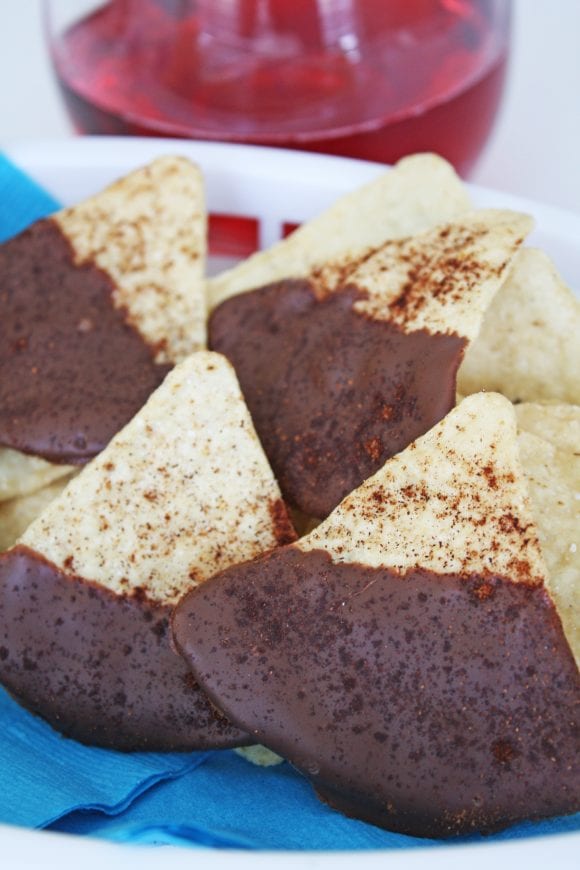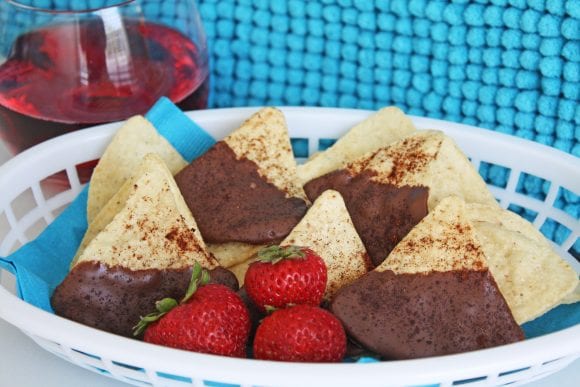 OTHER POSTS YOU MIGHT LIKE: