You Don't Want to Miss This Cool Mickey Mouse Safari Party!
Feast your eyes on the magical parties that I've picked out for my 4 favorites this week! Check out the awesome Mickey Mouse safari party. The party decorations and birthday cake are so cool!
For more inspiration, scroll through the other parties that are equally impressive and have loads of wonderful ideas that will help you design your upcoming parties!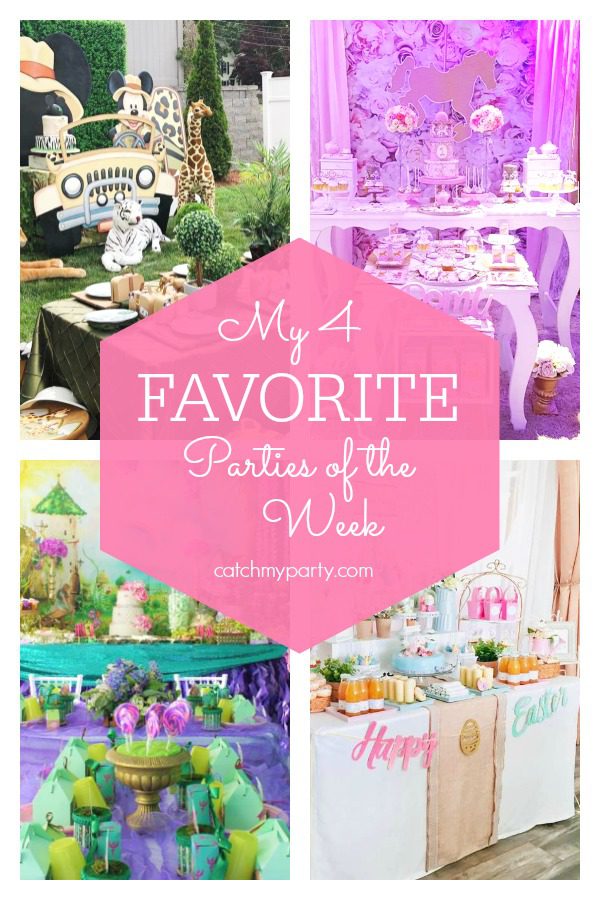 Check out my 4 favorite parties below:
My favorite parties this week include this fun

Mickey Mouse safari party
, a beautiful

carousel 1st birthday party,
an enchanting

Tinkerbell birthday party
, and a wonderful

Peter Rabbit Easter birthday party.

Party 1: Mickey Mouse Safari Party
My Little Angel Decorations'
Mickey Safari Garden

MY FAVORITE PARTY DETAILS:
The fantastic cut out Mickey Mouse in a safari jeep dessert table framing the birthday cake
The awesome Mickey safari tiered birthday cake with a zebra print bottom tier and a safari suit top tier, topped with some Mickey Mouse ears
The wonderful safari themed table settings with wild animal stools for kids to sit on
The cute mix of Mickey safari inspired cookies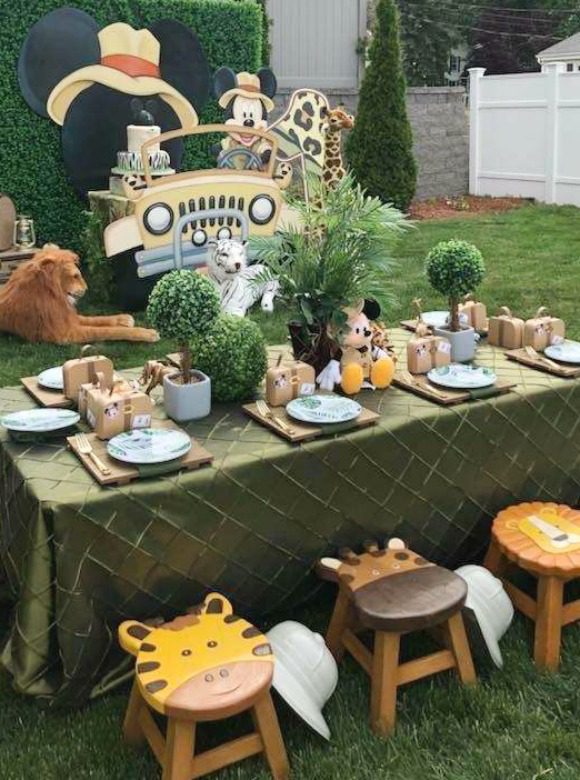 Party 2: Carousel 1st Birthday Party
Entre Las Nubes By Paola Gonzalez's
Domi's Carousel 1st birthday party

MY FAVORITE PARTY DETAILS:
The gorgeous vintage carousel themed dessert table with a floral backdrop and a gold silhouette carousel horse
The unbelievable pink vintage tiered birthday cake decorated with carousel horses and gold ornaments, topped with an actual carousel
The impressive mix of carousel themed cookies

Party 3: Tinkerbell Birthday Party
Mi Fiesta Chic's
Tinkerbell Party

MY FAVORITE PARTY DETAILS:
The enchanting dessert table with a magically illustrated woodland backdrop framed by some sparkly purple and green drapes and matching sheer curtains
The stunning purple table settings with a sheer ruffle tablecloth and matching chair decorations
The adorable mix of fairy and woodland themed cupcakes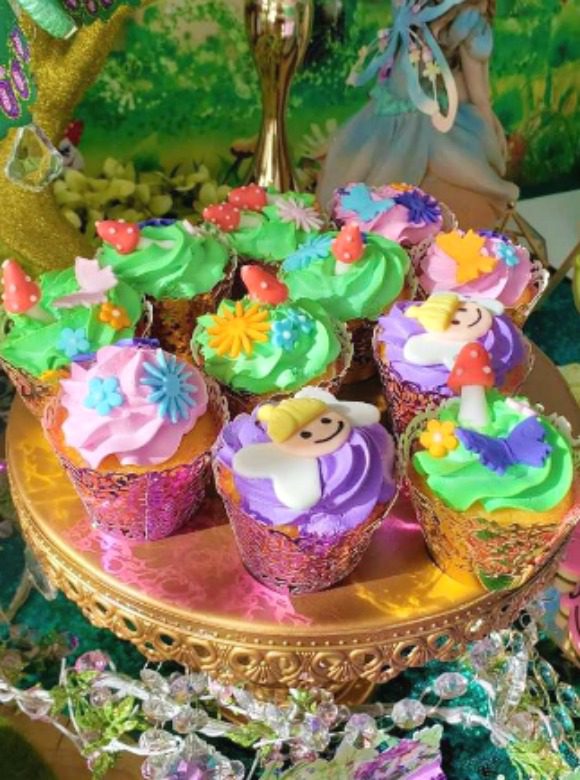 Party 4: Peter Rabbit Easter party
Arte D Andrea's
Happy Easter

MY FAVORITE PARTY DETAILS:
The beautiful pastel shabby chic dessert table with an illustrated  Peter Rabbit backdrop
The cute light teal Easter cake, decorated with little bird toppers and a nest full of mini eggs and some pretty flowers scattered all over the cake
The sweet mix of pastel-colored Easter inspired cookies, such as bunnies and Easter Eggs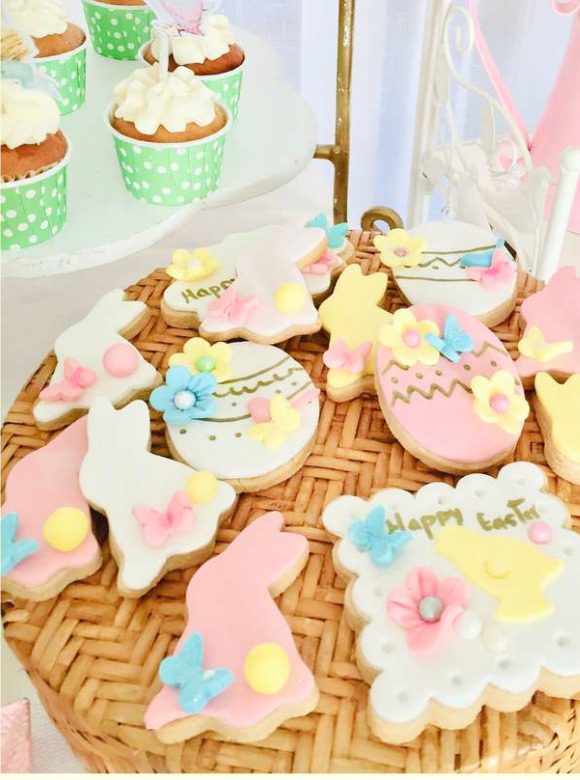 More parties in these favorite party themes:
If you are a blogger or entrepreneur, definitely check out my new podcast!
It's called


The Blogger Genius Podcast
,
where I interview successful bloggers and industry experts to find out what's working now in online business. You will learn a ton so subscribe now!!