Hi, Michelle here from Michelle's Party Plan-It with a fun mini s'more brownie recipe that is super simple and super yummy!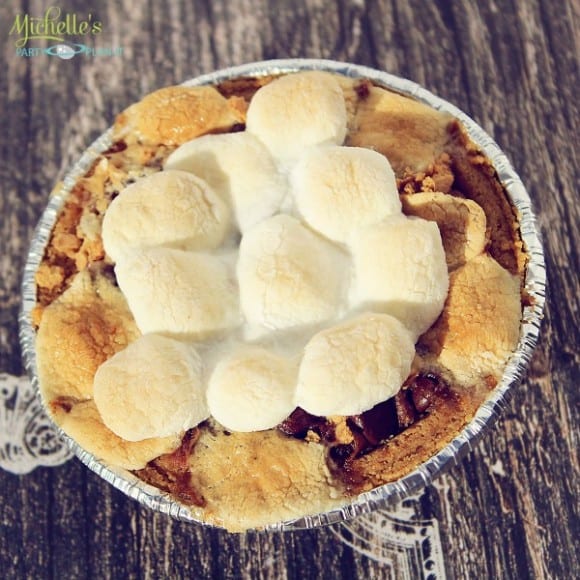 The other day when I was perusing the baking aisle at the grocery store, it hit me… mini s'mores brownies! Perfectly sized for camping themed parties or any party for fall, these mini s'mores brownies are a snap to make and your guests will love them!
What you will need:
1 box brownie mix of your choice (plus ingredients as directed on the box)
Mini Graham Cracker Pie Crusts (I used 3 packages of 6 for the family size brownie mix)
Mini marshmallows
Chocolate chips
Crushed graham crackers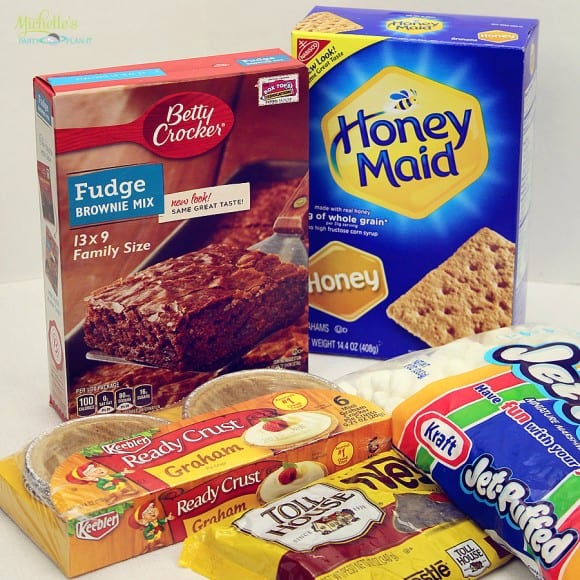 Step 1:
Prepare the brownie mix as directed on the box and preheat oven to 350 degrees.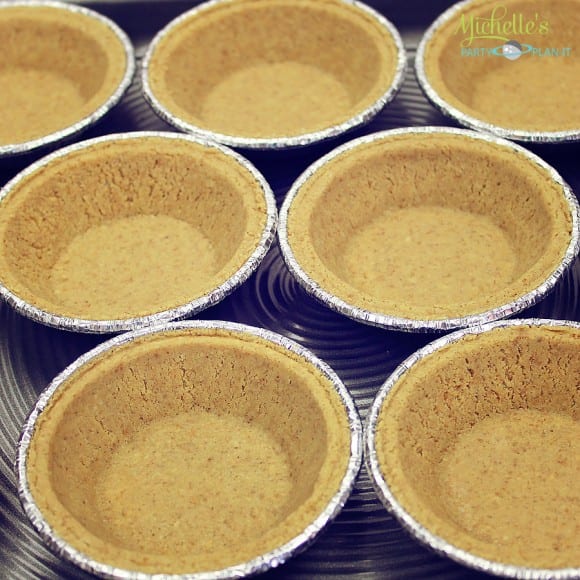 Step 2:
Fill the prepared mini graham cracker crusts with 2 tbs. brownie batter.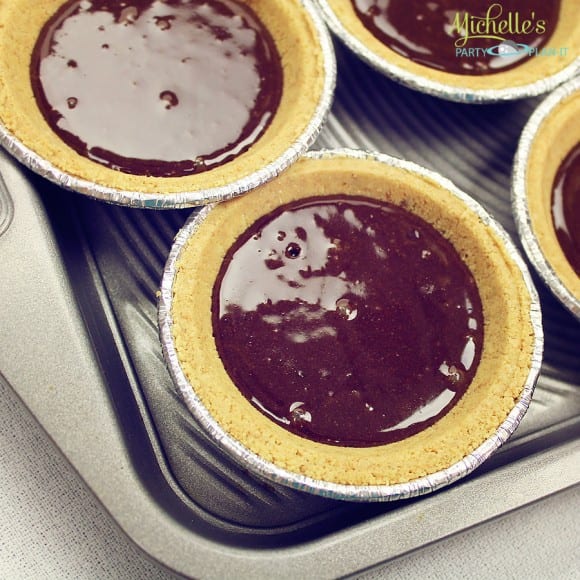 Step 3.
Top with a small handful of marshmallows, chocolate chips and crushed graham crackers.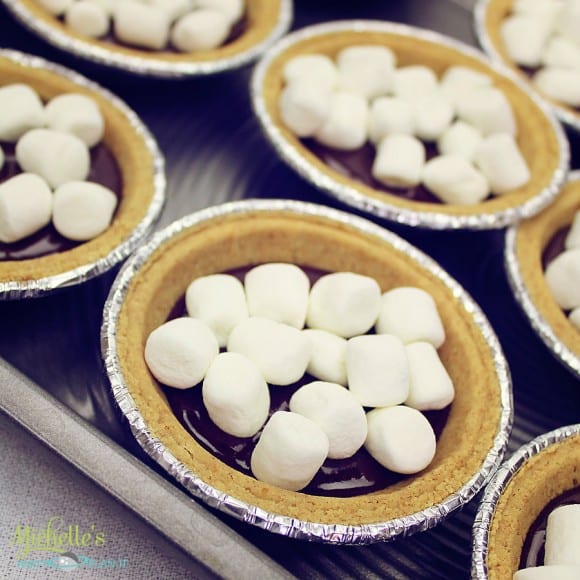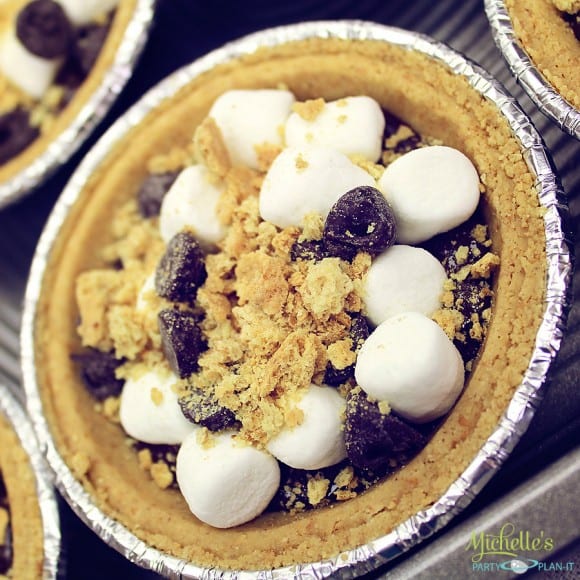 Step 4.
Bake for 24-28 minutes. Remove from oven and add several more mini marshmallows and continue to bake until marshmallows are toasted.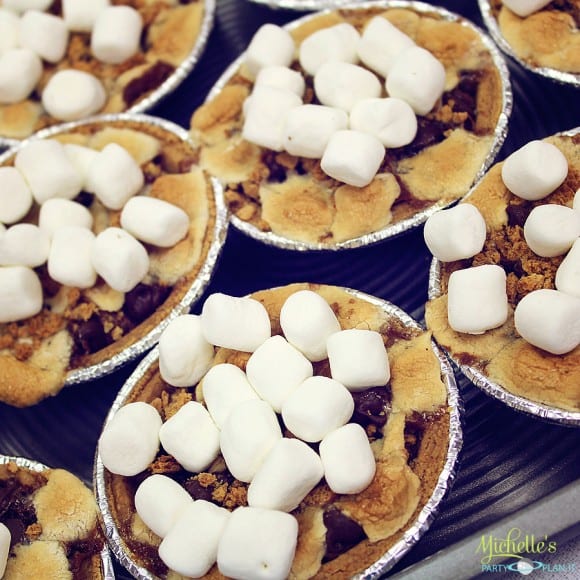 Serve warm and enjoy!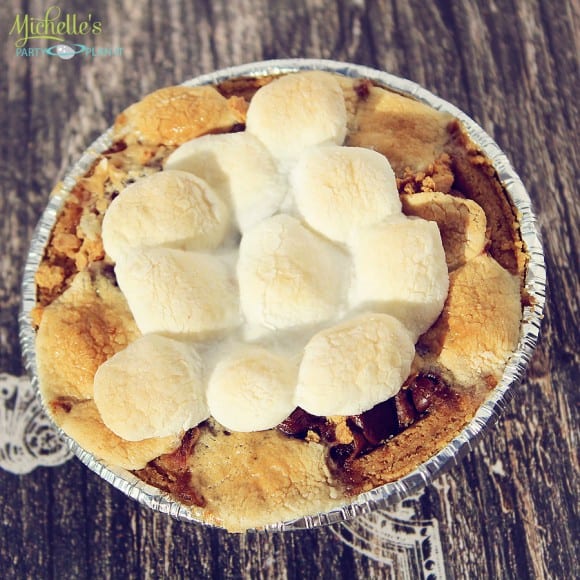 Thank you, Michelle, I love how rust and adorable these look! I can only image what they taste like!
To learn more about Michelle, please visit her at Michelle's Party Plan-It, on Facebook, Pinterest, and Etsy!