It's official! Minions are everywhere!
So with all the new Minions parties being added to our site, I wanted to post an easy party activity you can do at your own Minions party. The tee shirts also make great party favors.
Thank you, Shauna at Ella and Annie Magazine for creating this super easy Minions tee shirt DIY for us.
This tutorial is based on a Minions tee shirt DIY from Somewhere in the Middle. The difference is that there's no sewing in ours, and yes, the tee shirt probably won't make it through a bunch of washings, but I think your Minion birthday guests will love it.
Supplies: (I added a few affiliate links. They won't cost you a thing, and help us bring you DIYs like this.)
Bright yellow t­-shirts (found toddler shirts for $2 at Walmart)
White, black, gray, and red felt (Walmart sells sheets of this for $0.23/sheet)
Scissors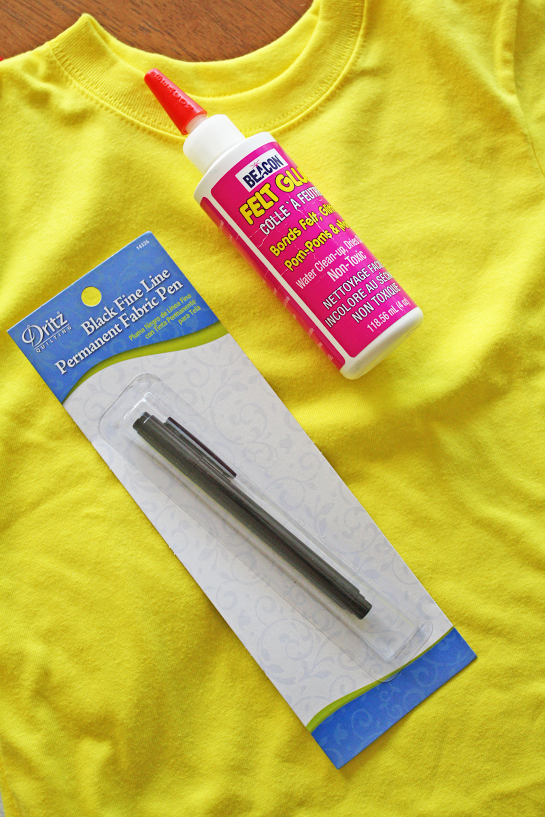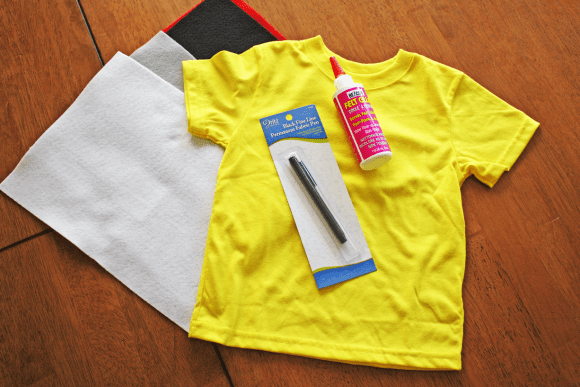 Instructions:
1. Take your yellow shirt and fold it in half creating a crease down the middle. Unfold and then take one side of shirt and fold to the center crease. Now creating a new crease. Do this to both sides. You will have three creases going down your shirt. I hope this makes sense! The creases will give you a guide for how long to cut the two black goggle straps.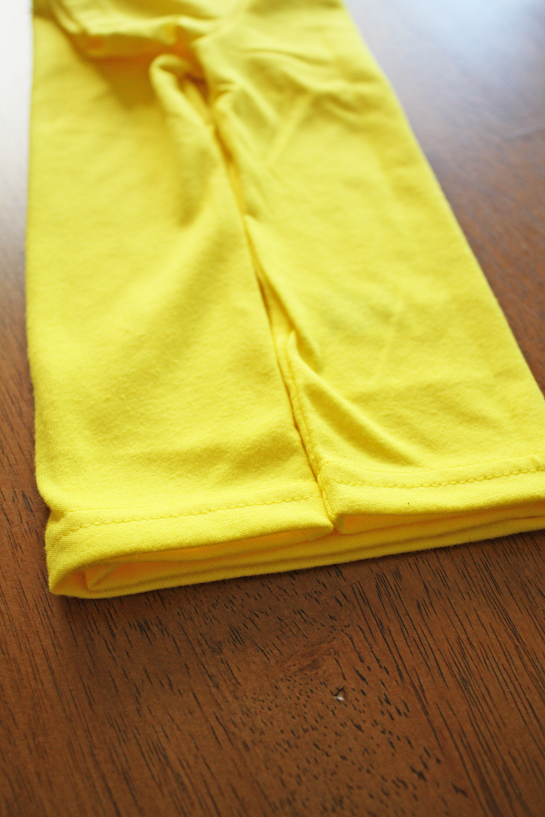 2. Cut 1" strips lengthwise using your black felt. For larger shirts you may want to cut your strips wider. Using the strip, place it on your t­ee shirt right under the arm. Trim the strip at the first crease. You want to make sure you make them long enough to go under the eyes. (See photos for examples.)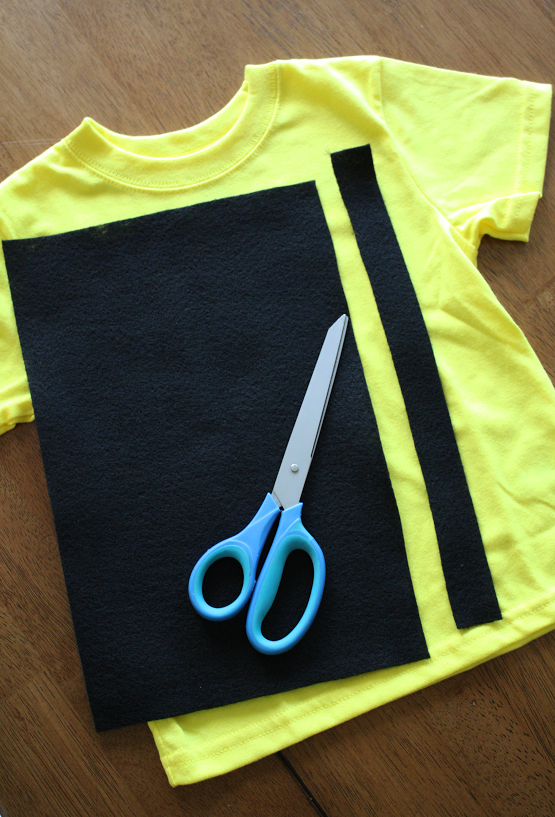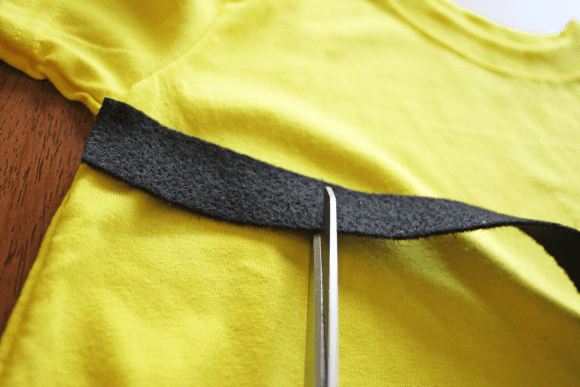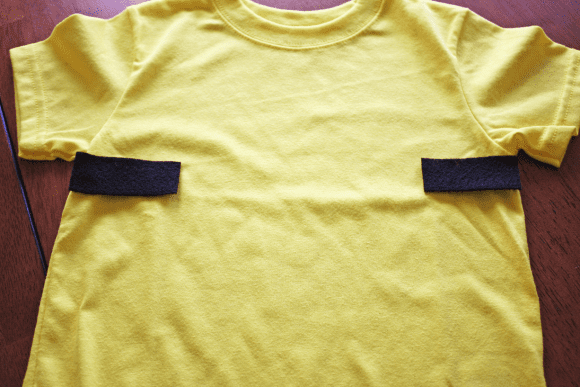 3. Next, create the eyes. Use two round cookie cutter (or other round household items, to trace the gray and the white circles for the eyes. You need one slightly larger than the other. Trace and cut. The gray circle will be larger and represent part of the goggles. The white circle becomes the eye. Then cut a small black circle for the pupil.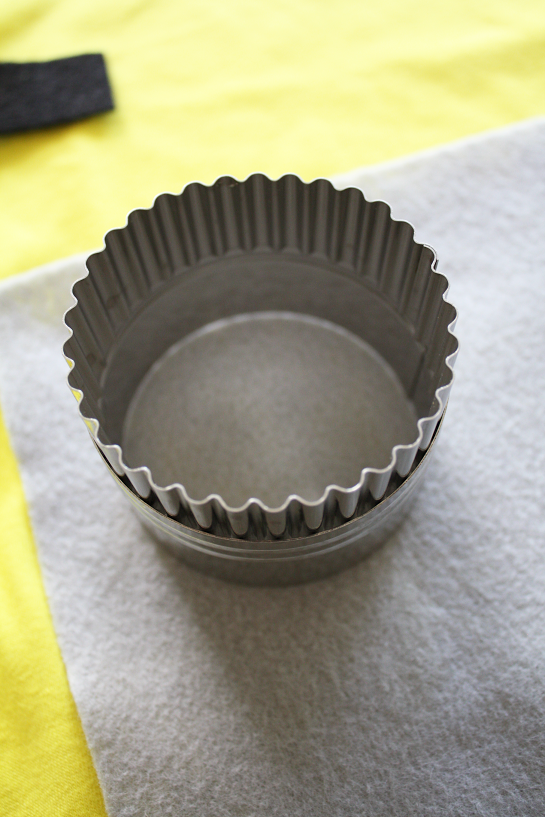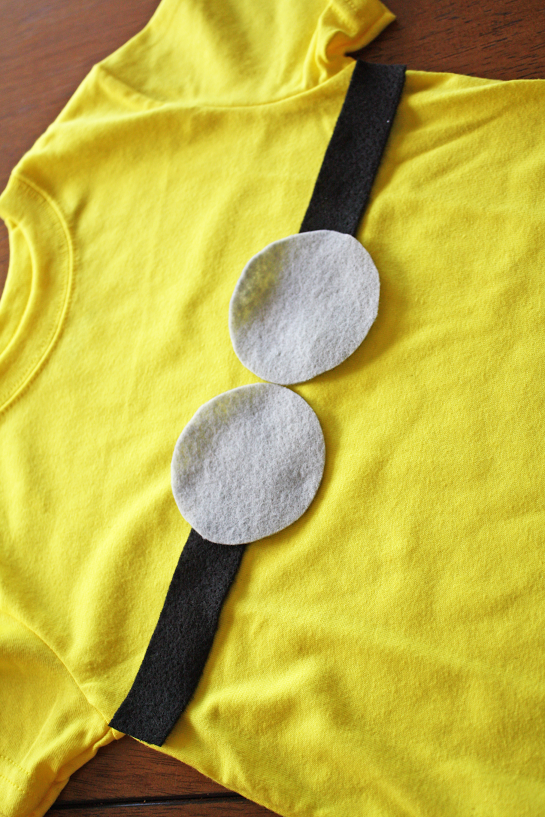 4. Using your felt fabric glue, glue the eyes together. Glue the white circle to the gray circle and the small black circle to the white one.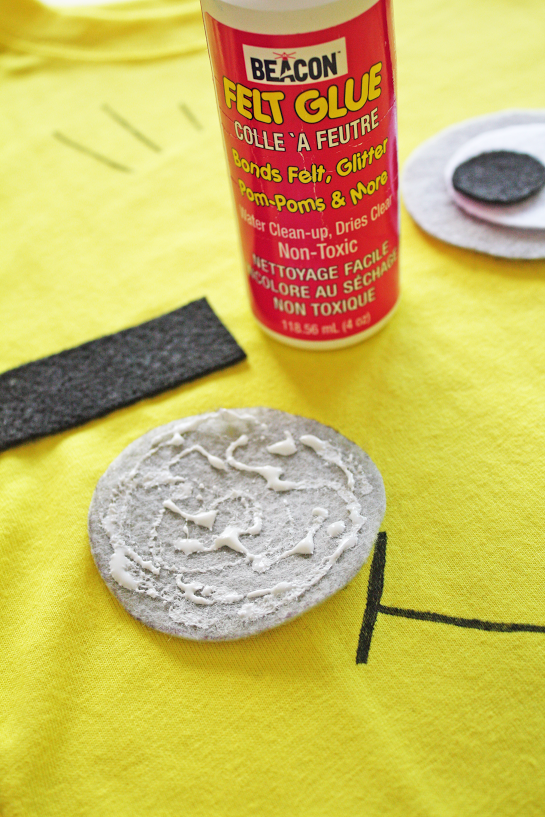 5. Glue your black goggle strips to the tee shirt using the felt glue. Position the strips right below the underarm on each side of the shirt. Put glue on the back of your eyes (the gray felt circle) and glue into position on your shirt. TIP: you may want to place a piece of cardboard in between your two layers of shirt so the glue doesn't seep through.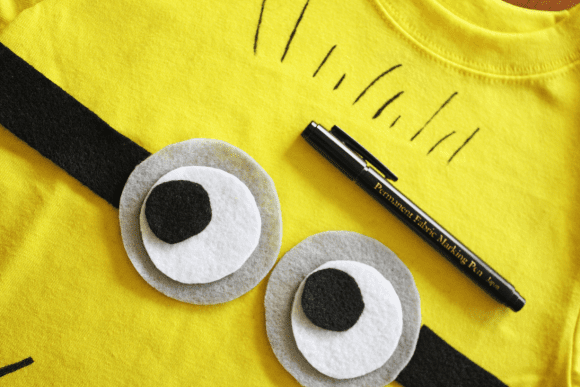 6. Allow to dry. While felt pieces are drying take your permanent fabric pen in black and draw on the Minion hair and smile! You can add a small red piece of felt for a mouth.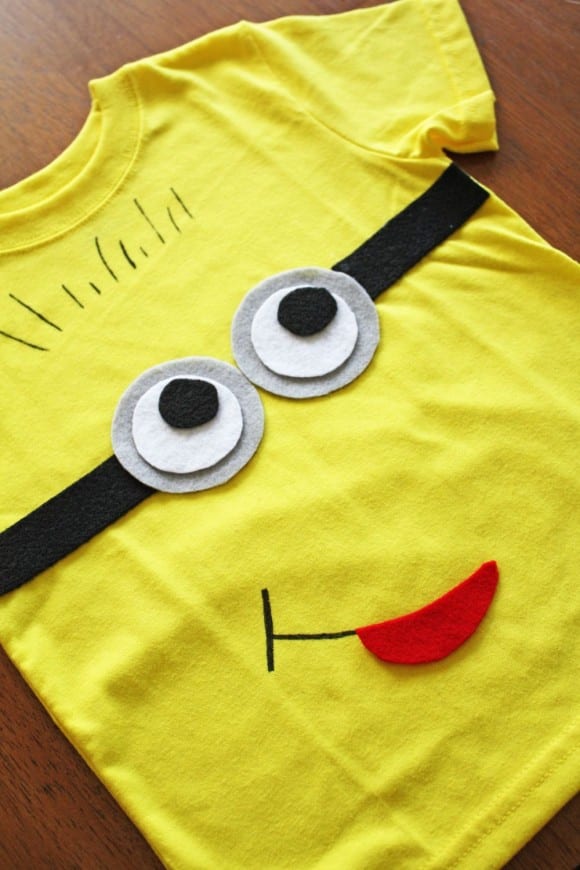 7. Let the kids sport their new Minion t­-shirts to the movie or at a Minion party!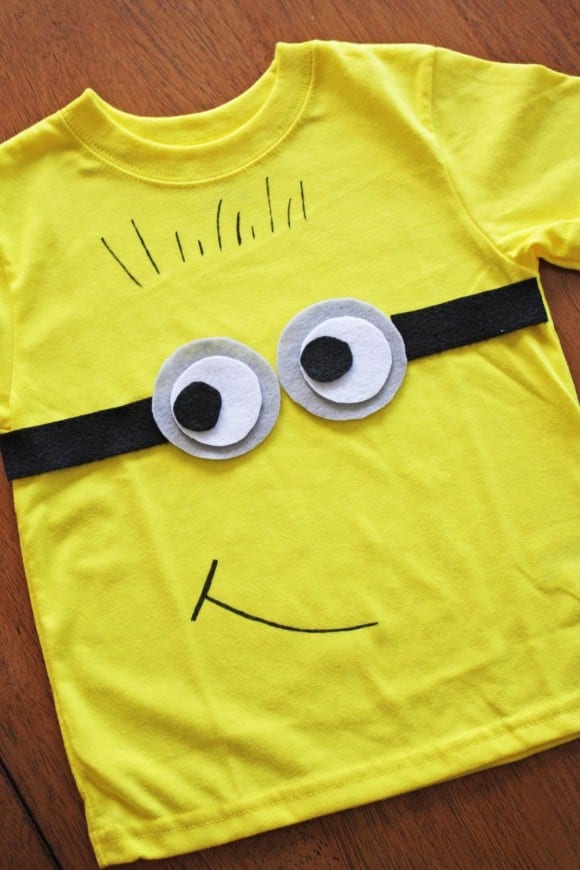 The same method would make cute drawstring backpacks, also a great party favor!
For more inspiration, check out all the Minions and Despicable Me parties people have added to our site. They are fantastic! If you've thrown a Minions or Despicable Me party and haven't added it to our site, please do. Just head to catchmyparty.com and click on the "add party+" button in our nav bar.
And here is my Minions cookie tutorial!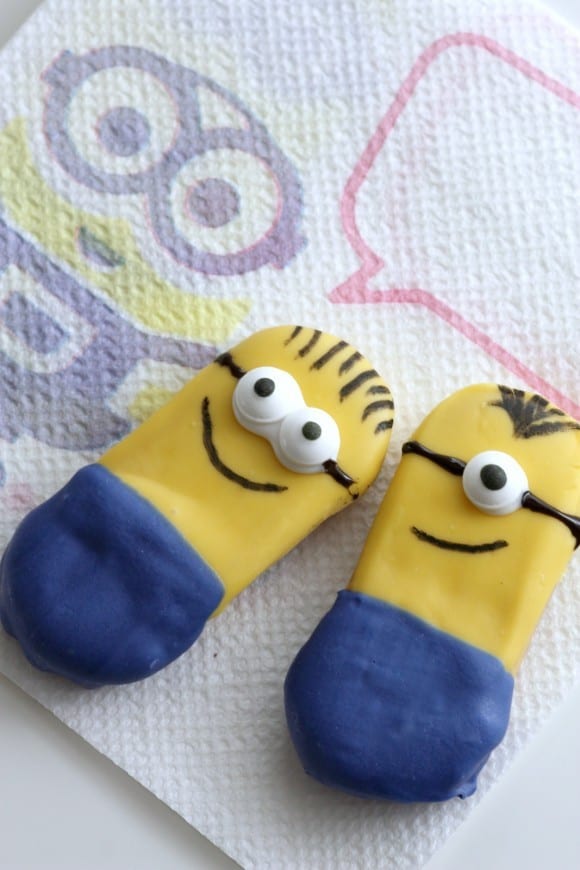 To see more of Shauna's work, check out Ella and Annie Magazine and visit them on Facebook, Twitter, Instagram, and Pinterest.