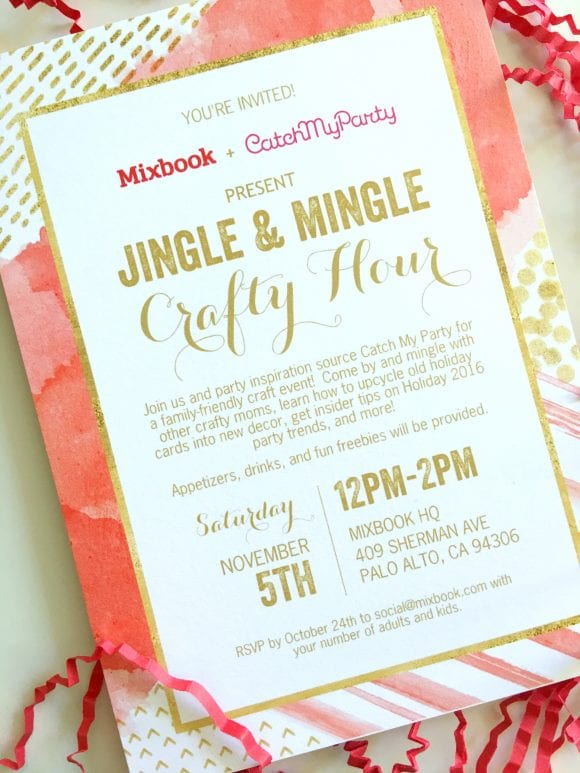 I know, it's not even Halloween yet, and Christmas still feels a long way away, but I wanted to let you know that I've teamed up with Mixbook to bring you the Mixbook and Catch My Party Holiday Party! The event will take place on Nov. 5th from 12pm – 2pm in their offices in Palo Alto, CA!
If you live in the Bay Area, please come and join in the holiday cheer!
There will be great food and drink, upcycled crafting projects, plus you'll get to design your own photo book with your Instagram photos! Talk about an awesome holiday gift for yourself or to give to someone else!
And here's the best party… Kids are welcome too. So please bring your families.
Mixbook sells beautiful photo books, cards, calendars, and canvas prints. I love the quality of their products, especially their photo books. You have to feel one to fully understand what I mean. The paper feels thick, the photos are crisp and sharp, and the book feels very substantial. You can tell Mixbook takes pride in their designs and the quality of their products.
Some please come meet me on Nov. 5th. I'll also be sharing inspiration from our site, Catch My Party, on how to throw an amazing holiday party this year!
Please RSVP using this Facebook link.