My Four Favorite Parties of the Week — March 2nd
Here are my favorite parties for the week…
A fantastic puppy party for a dog and all of his cute furry friends (no joke), an breathtaking and magical fairy mushroom party with fun activities and gorgeous decor, a festive St. Patrick's Day dessert table with green shamrock cookies and a modern feel, and an elegant and lovely Cinderella inspired party for two sweet little girls.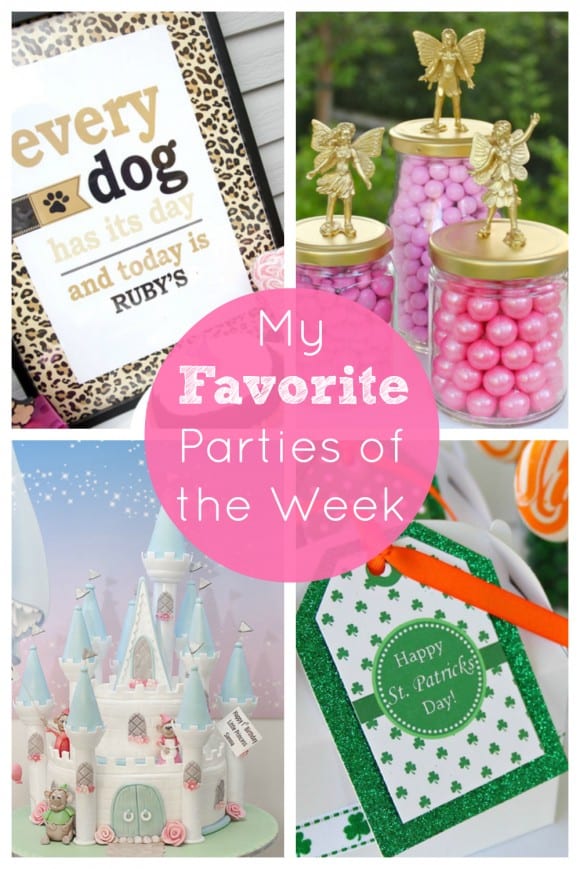 Clockwise from top left:
Once again, you, the CMP community  inspire me with your beauty and creativity, and make my job so rewarding and fun. Thank you!