I love how bold and fun these cookies are. They would add serious pizzaz to any dessert table and they're super easy to make! ***And the SECRET to making them the perfect heart shapes is to make sure the dough is VERY VERY COLD!!***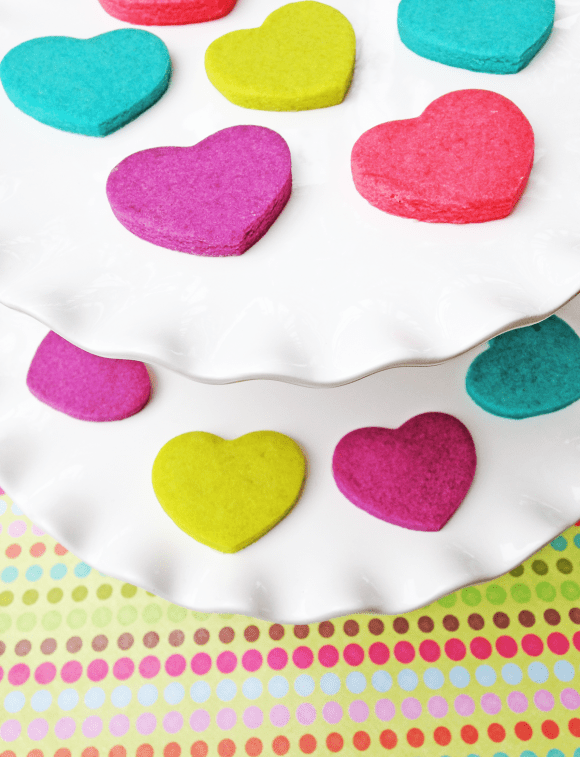 These cookies are a snap to make and delicious with coffee! With a few simple ingredients these shortbread cookies will be the hit of your party!
Recipe adapted from Ella and Annie Magazine and visit them on Facebook, Twitter, Instagram, and Pinterest.">Joy of Baking.
Ingredients:
2 cups all-purpose flour
¼ teaspoon salt
1 cup unsalted butter, room temperature
½ cup powdered sugar
Food coloring
Heart cookie cutter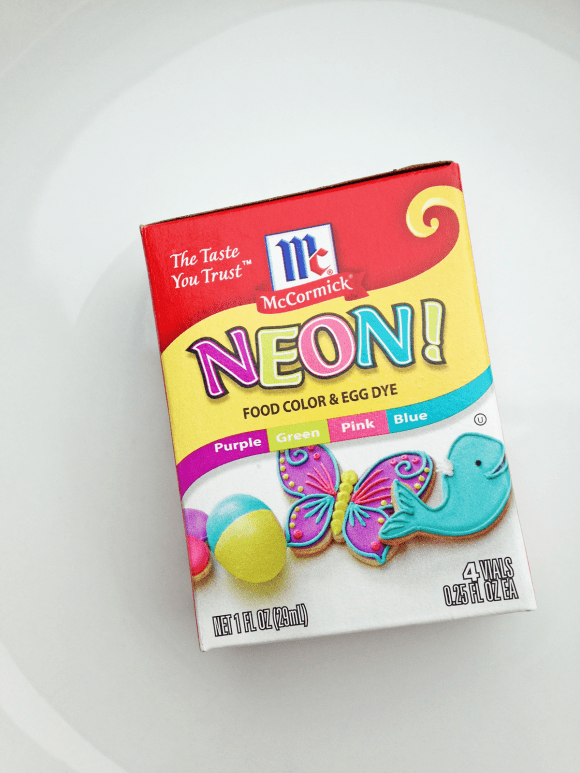 Directions:
Combine flour, salt, butter and powdered sugar. Mix until dough ball forms. Separate dough into 4 equal pieces. Wrap in plastic wrap and chill for 1 hour.
Make sure dough is very cold!!! Then take each piece out individually and add the food coloring. A a couple drops to start and knead into dough. TIP: wear gloves so your hands do not get dyed!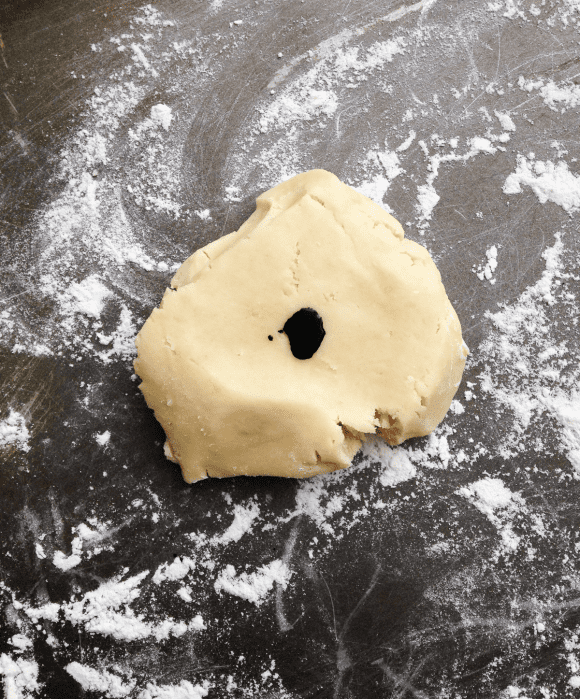 Keep adding food color until desired shade is reached. Repeat for each ball of dough. Re-wrap in plastic and chill for 25-30 minutes.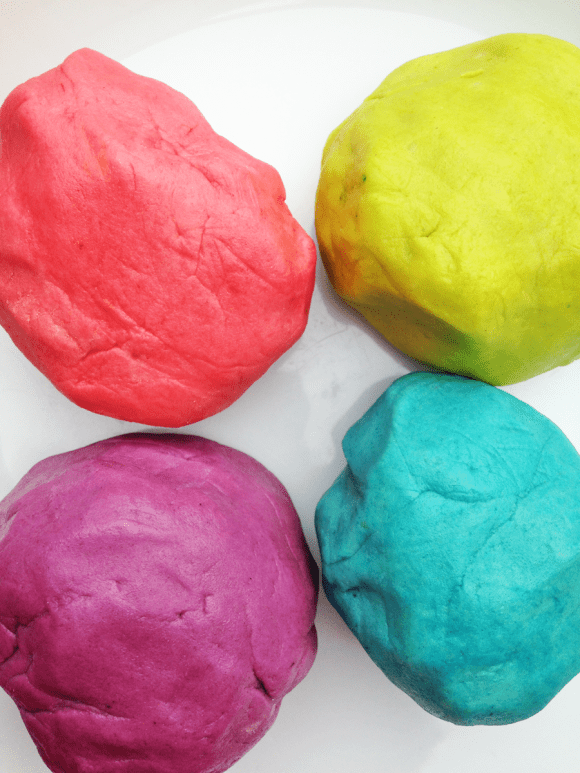 Roll out dough on floured surface. Using a floured heart cookie cutter, cut out cookies.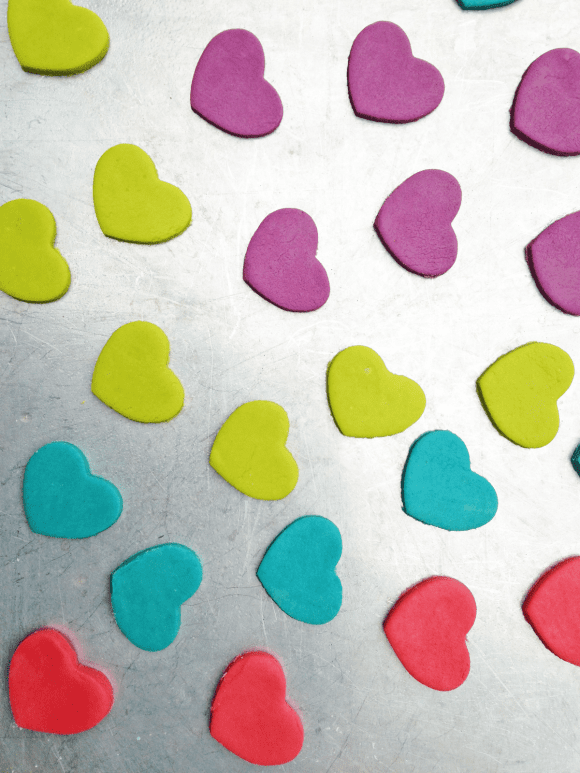 Place on a greased baking sheet. Once pan is full, place in fridge to chill cookies for at least 15-20 minutes. This helps the cookies hold their shape when baking!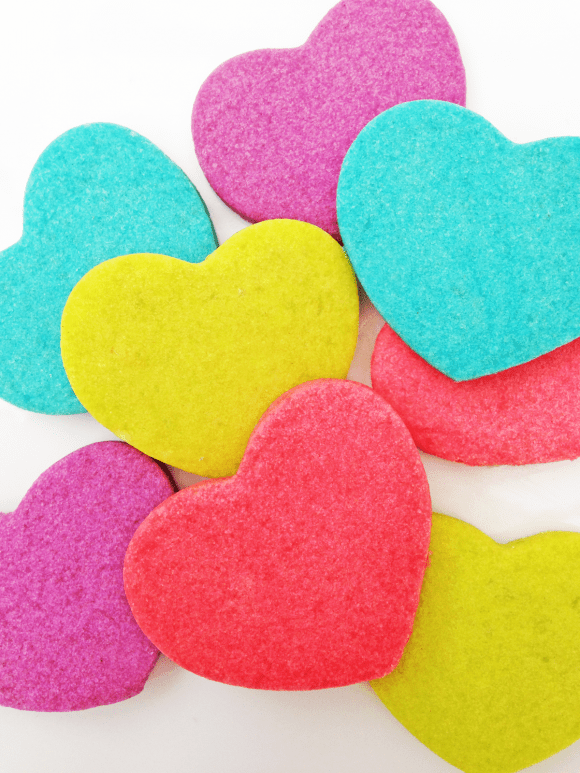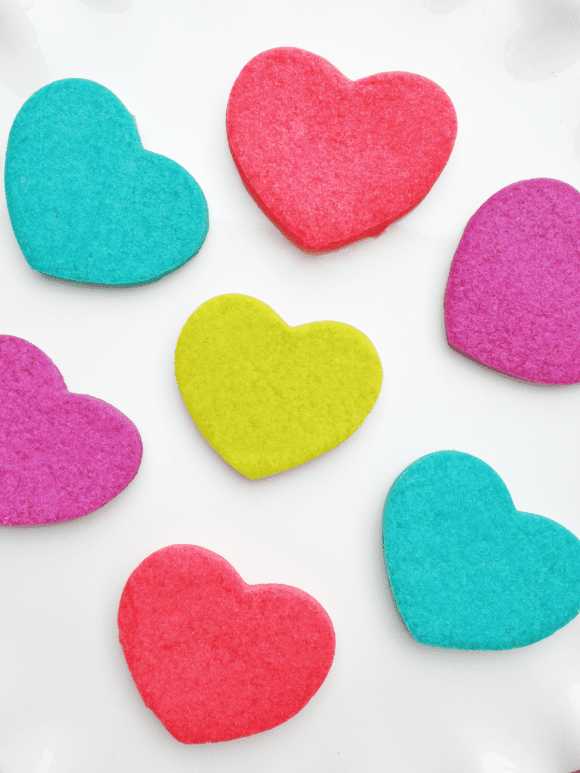 Bake cookies at 350 degrees for 8 minutes. Allow to cool on a wire rack. Admire your colorful rainbow cookies, eat, and most of all enjoy!
For more inspiration, be sure to check out the fantastic Valentine's Day parties on our site and all our free Valentine's Day printables.