I'm so excited to announce a new page on our site called party inspirations and themes.
It's just a big list o' themes, but if you click on one, you'll see all the parties on our site with that theme.
Now it should be even easier to find inspiration for your next party. Check it out here!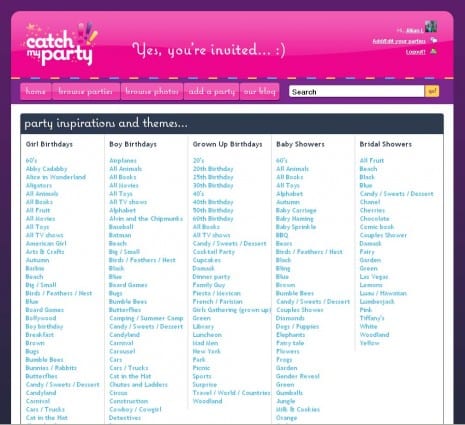 And if you want to see the top 10 themes on our site for girl birthdays, boy birthdays, grown up birthdays, baby showers, and bridal showers, you can find them listed on our browse parties page right below the search box on the right.
See what's popular and why!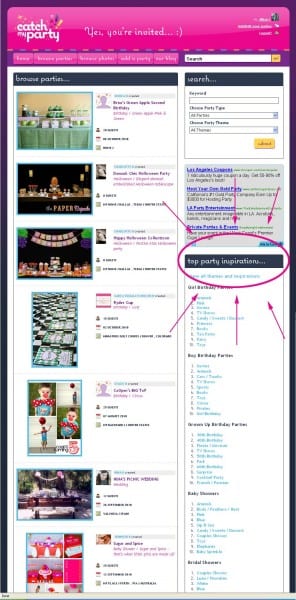 We'd love to hear what you think of our new page — things you like, things you don't like, or any suggestions you may have.
We're always looking for ways to make our site better, so we really value what you have to say.  Please email me at jillian@catchmyparty.com.