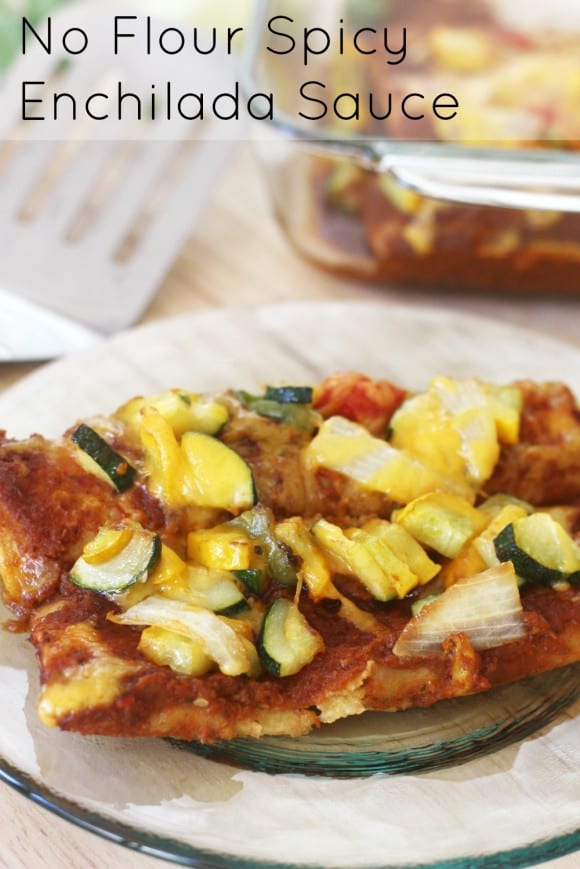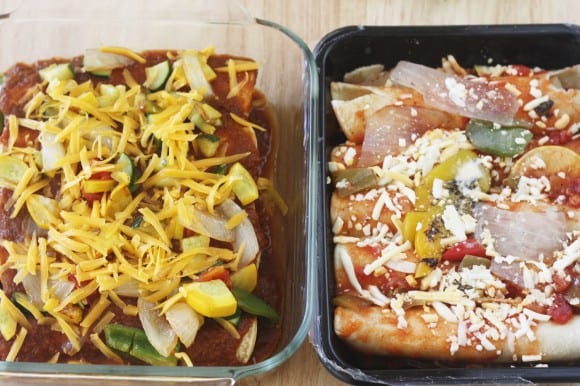 I have a great homemade enchilada sauce that's a great way to spice up enchiladas, whether you make them or buy pre-prepared. It goes great with tamales as well!

Our enchilada sauce doesn't use flour. We used pureed chili peppers to give it body, and boy, does that work, plus you get so much flavor from the added peppers. It turned out thick and smooth, and has enough kick to keep your mouth excited.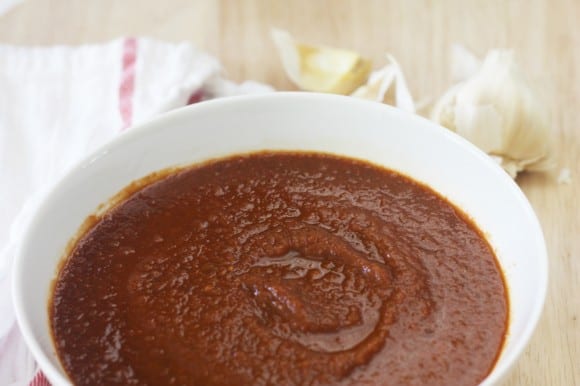 NO FLOUR ENCHILADA SAUCE
Ingredients:
3 ancho chiles (dried poblanos)
1 poblano chile pepper
1 1/2 pounds of tomatoes (about 6 medium sized tomatoes)
2 garlic cloves
1 onion
2 cups chicken stock
1 teaspoon Mexican oregano
1 teaspoon cumin
1 teaspoon coriander
1 tablespoon kosher salt
1 tablespoon vegetable oil
Start by rehydrating the ancho chilies. Cut off the stems end and shake out the seeds. I don;t worry about getting them all out. Put them in the toaster oven and toast for about 1 minute, just until they start to puff a bit. They go quickly from puffy to burnt, so keep an eye on them. Put them in a bowl and cover with boiling water. Let them soak for 10-15 minutes.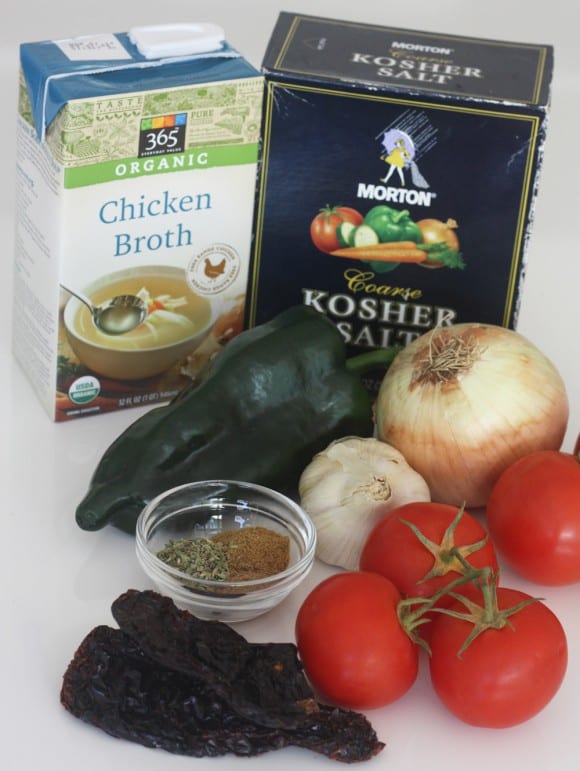 While the ancho chilies are soaking, dice your onion, and put into a pot with a little vegetable oil, and a pinch of salt. Cook until the onions are transparent, then add the tomatoes (chopped).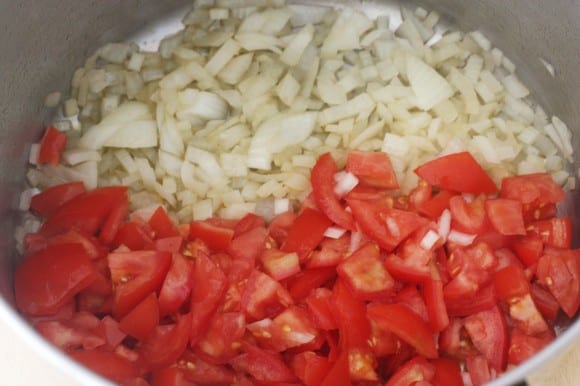 Remove the stem and seeds from the poblano pepper. Roughly chop it up and to the pot along with teh garlic (minced or pressed). Cook for 10-15 minutes stirring occasionally.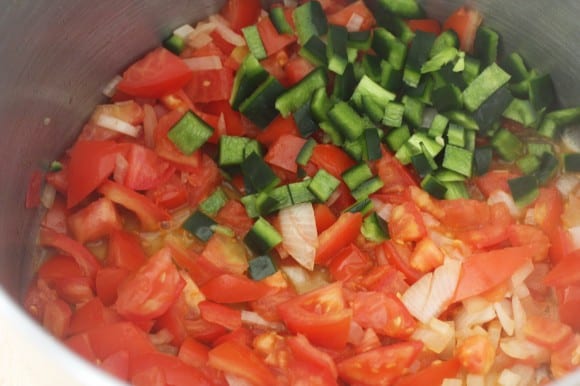 Remove the ancho chilies that have been soaking, and chop them up. Add them to the pot along with the chicken stock and the spices and simmer for about 30 minutes.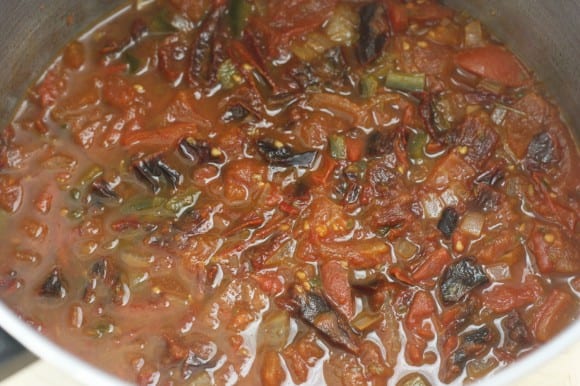 Use an immersion blender to puree, or you can move it to a blender. If you think it is too thick you can add some more chicken stock, and if it is too thin let cook down for another 10 minutes. And here is the finished sauce! Besides enchiladas, my favorite way to use the sauce is to top my chicken with it.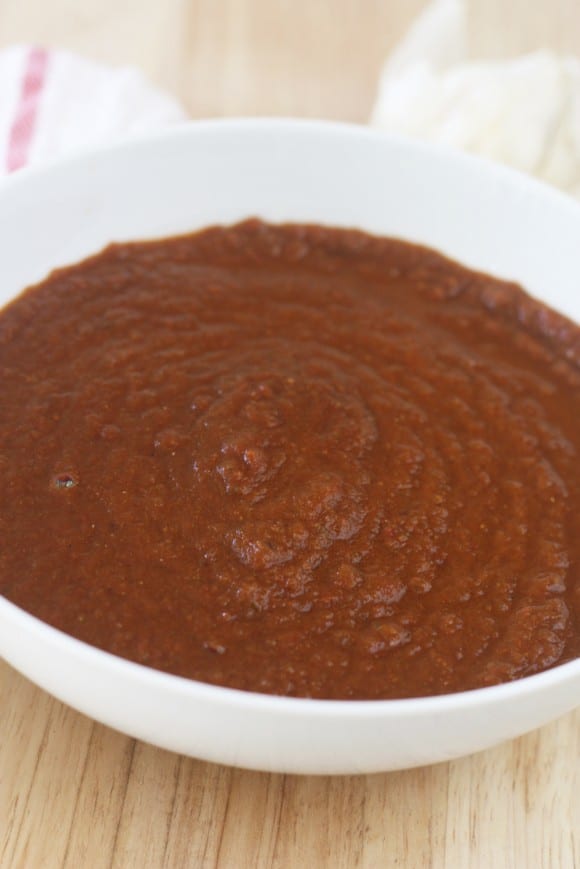 We bought our enchilada ingredients at Whole Foods and got them ready. We chopped up green pepper, onion, zucchini, summer squash, and tomato, then sauteed the veggies until they were brown but still crunchy.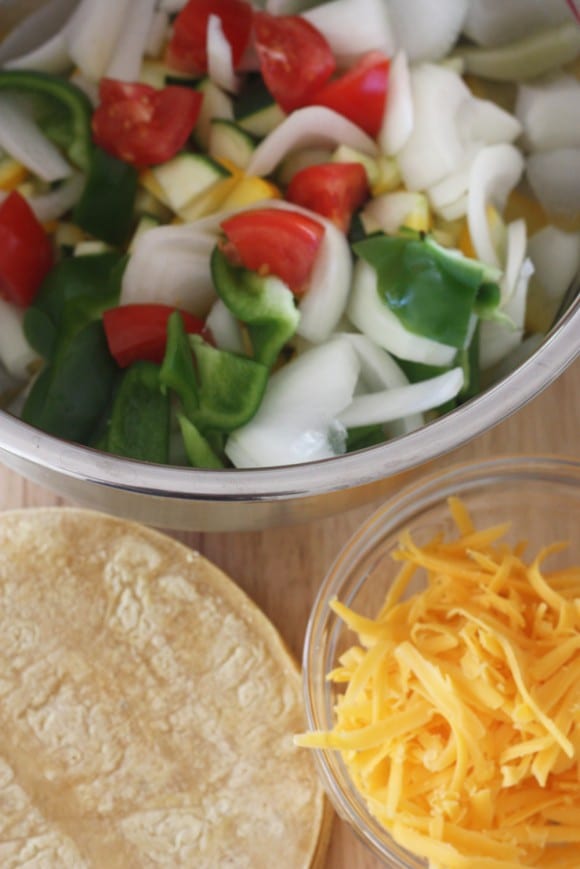 We lined our pan with our enchilada sauce, then rolled up 5 corn tortillas with cheddar cheese.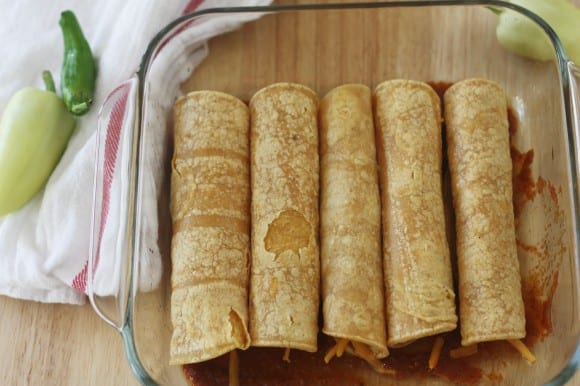 We topped our enchiladas with our enchilada sauce, sauteed veggies, and cheese. Then we put it in the oven at 350 degrees for 20 minutes.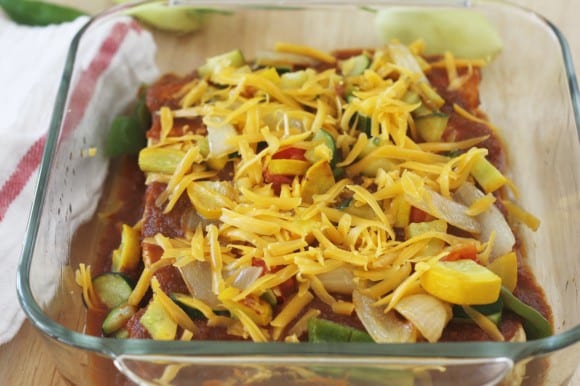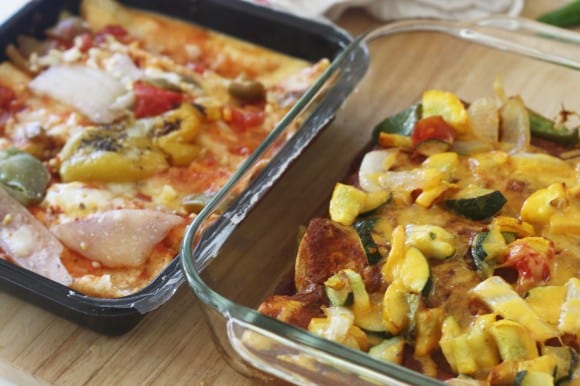 I thought they looked tasty, plus their spicy tomatoe-y smells were making me hungry. Thankfully, it was time for the taste test.
Here's what it looked like…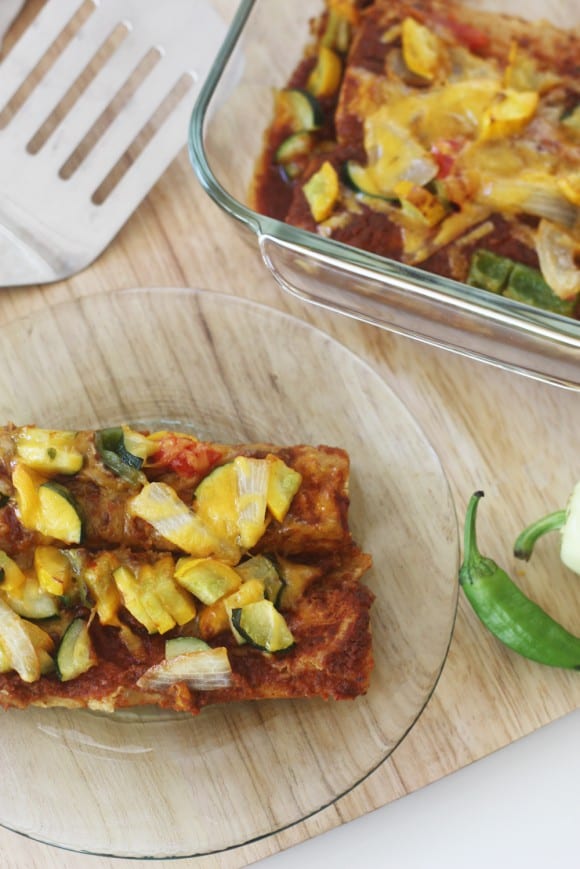 If you have the time to make fresh enchiladas with homemade enchilada sauce, I highly recommend it. Our dinner was bursting with flavor!