But the best part of making them was when I saw my daughter's face light up when I asked her to sort the M&Ms. Can you think of a better job for a nine-year-old?! The only color we didn't use was orange, so guess where those M&Ms went?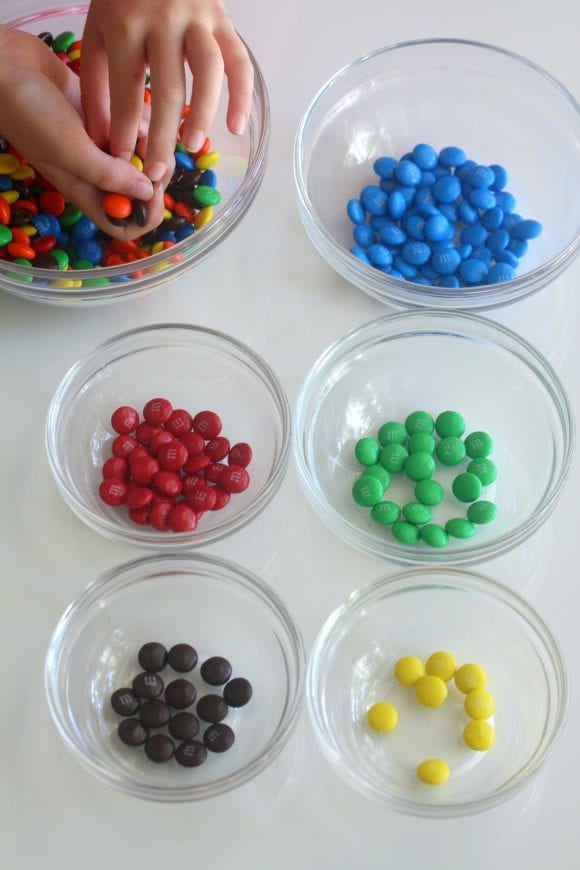 Olympic Games Oatmeal M&M Cookies
Makes: 20 cookies
Ingredients:
1 cup butter
2 eggs
1/2 cup lightly packed brown sugar
1/2 cup granulated sugar
1 teaspoon vanilla
3 cups quick or old-fashioned rolled oats, uncooked
1 1/2 cups all-purpose flour
1 teaspoon baking soda
1 teaspoon salt
1 package of M&Ms
Directions:
Preheat the oven to 350F
In a large mixing bowl, add the butter, eggs, sugar, and vanilla. Mix on high for about 2 minutes.
In a second mixing bowl, add the oats, flour, baking soda, and salt. Whisk until combined.
Add the dry ingredients to the wet, about 1/3 at a time, mixing on low until combined.
The dough comes together very easily. You can make it in about 10 minutes.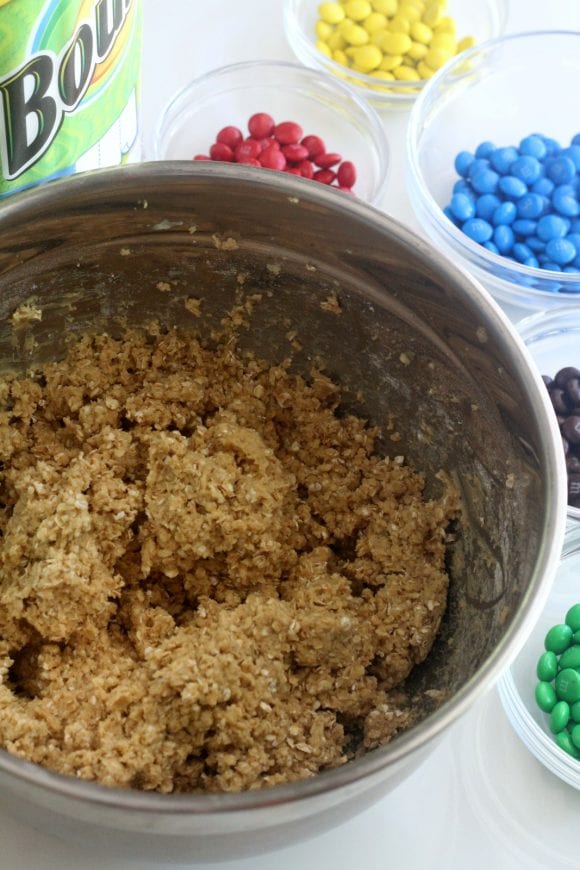 Roll pieces of dough into small balls and flatten with your hands.
Next, put your cookies in the oven for 7-9 minutes.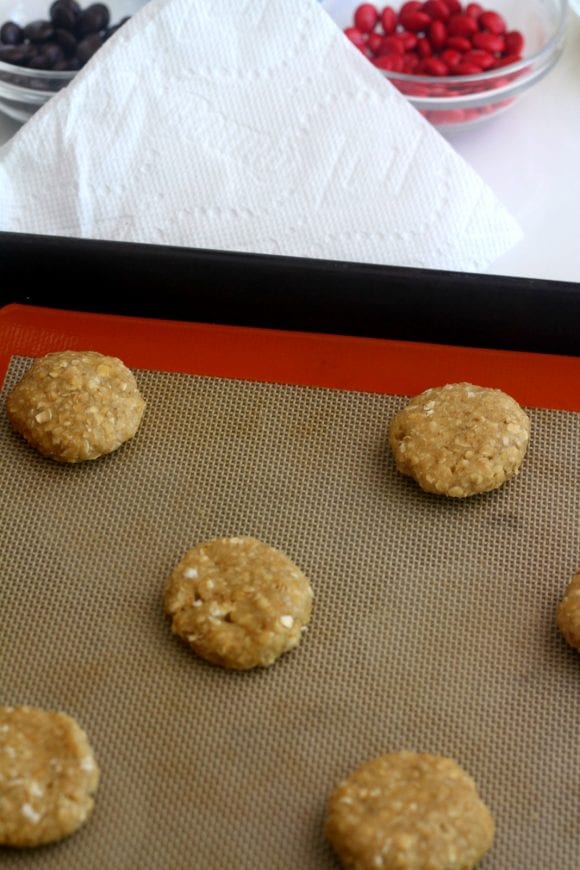 Take the cookies out of the oven just when they're close to done but still soft, and with your M&Ms nearby, gently push the M&Ms onto the cookies in a ring. I used 8 M&Ms per cookie.
You want to work while the cookies are hot so the M&Ms will stick. If they don't all stick, use a little white decorating gel to "glue" them in place.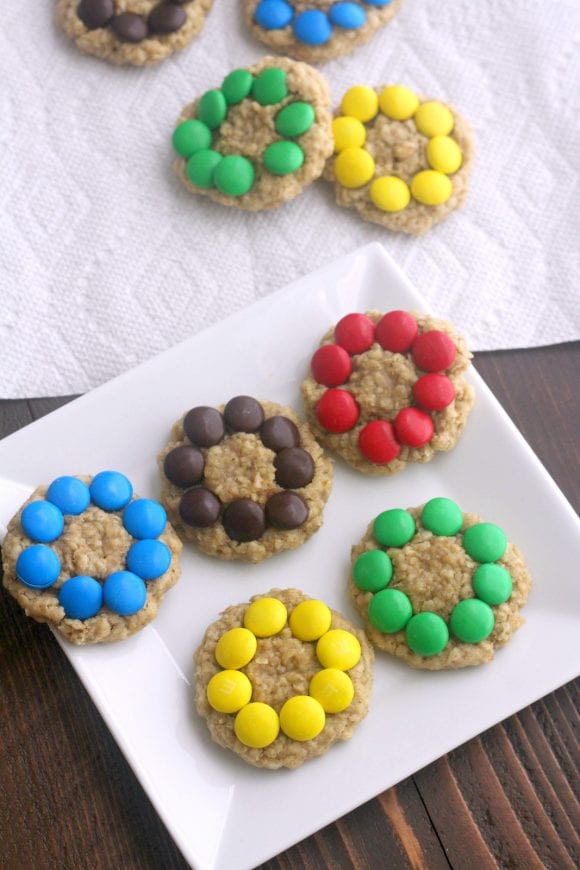 Because of all the M&Ms in the cookies, I was able to reduce the amount of sugar in the recipe. I felt good about that. And the real judge in the family, my daughter, thought they were delicious!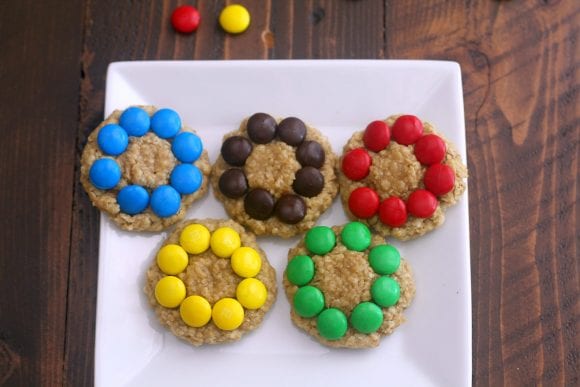 Olympic Games Posts You Might Like: