Holly O made this ribbon wrapped number "2" for her daughter's 2nd Dinosaur Birthday using this tutorial from our site.
Holly said: "It was a dinosaur theme and I had to make it 'girly' so I added these pink and lime green and polka dot different kinds of ribbons to coordinate." I think it looks great, Holly, thanks for sending it in.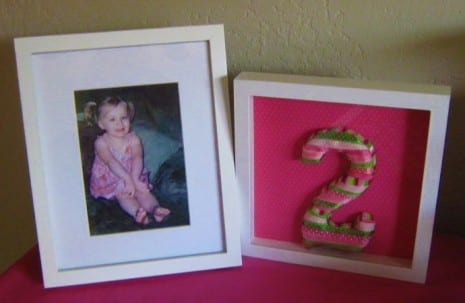 Check out the rest of Holly's cute dinosaur party. And if you make one of our DIYs, please send a photo, I'd love to show it off!