We currently have over a hundred wonderful entries in our Snowflake Design Challenge. Take a look at the entries so far.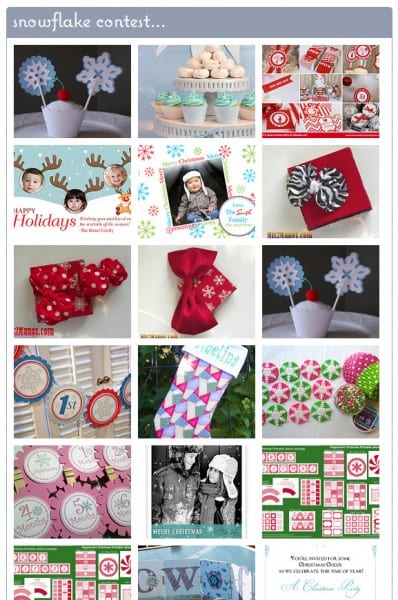 If you are not an Etsy vendor, you can still enter. Just email me photos of your snowflake themed products (at jillian(at)catchmyparty(dot)com) and I'll add them to the group! This challenge is open to anyone who designs party-related products. If you are an Etsy vendor, make sure to tag your items "CMPsnowflake."
The challenge ends at midnight (PST) November 30th.  And please remember, by entering and designing items that incorporate the theme, not only will you get a chance to show off your handmade "snowflake" holiday goods on our site, but you could also win an HP Officejet 7500A Printer.
Good luck!! I can't wait to see what you come up with. Your time starts now!!! I've just always wanted to say that. 🙂