Alice M's Ni Hao Kai-Lan 2nd Birthday proves you don't have to spend a lot of money to throw an adorable party.
In my continuing series, Party on a Budget, here are Alice's 5 tips on how she saved money throwing her fabulous party…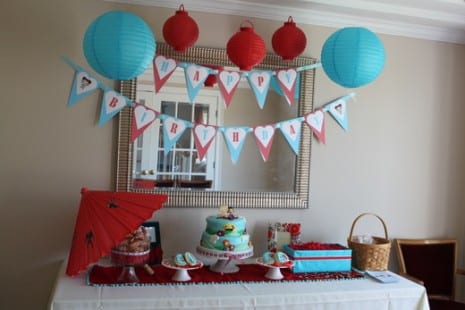 Tip 1
I spent a lot of time online searching other people's blogs, seeing what I could make myself vs. paying someone else to do it.  For instance I would do a google image search for "Kai Lan birthday blog" and it pulled up any Kai-Lan party that someone blogged about and posted pictures of. A huge time saver and generated a lot of ideas on how I wanted Lila's party to look.
Figure out what you have to have at the party to make it a success in your mind, then try and do it on a set budget.
The silver trays this krispy treat sushi is on are from the $1 store.  I bought all my red plates, utensils, cups and napkins for $9 at Christmas Tree or $1 store. Aqua utensils I found at Target for $2.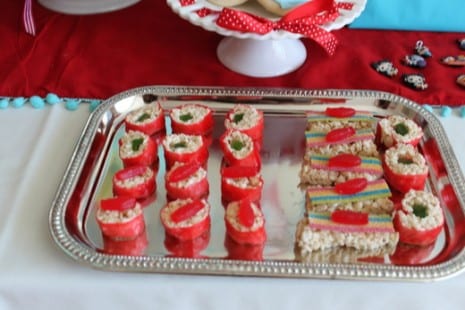 Homemade sprinkler cost $15 in supplies at HomeDepot and we have used it all summer! It's awesome! Got the idea from Family Fun Magazine. We modified their Kid Car Wash idea.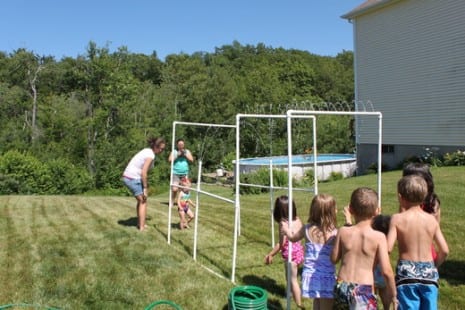 Tip 2
Shop around.  I scooped up bargains at Christmas Tree Shop and Dollar Tree and other frugal shopping places. Some craigslist scores as well!  Plus I waited for the 40 or 50% off coupons to come out, never paying full price for items such as ribbon or glue or paper. Michael's honors competitors coupons and AC Moore has them on their website every week.  Grocery store sales too are a huge saver!
These fortune cookies and chopsticks were donated from the local chinese food place.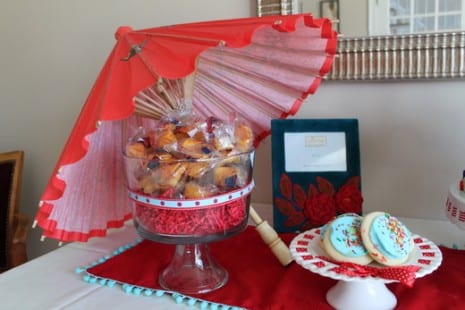 The Jibbitz for Crocs I got off of ebay for 99 cents!  Cost me more to ship them. $3 total. The coloring books I made myself.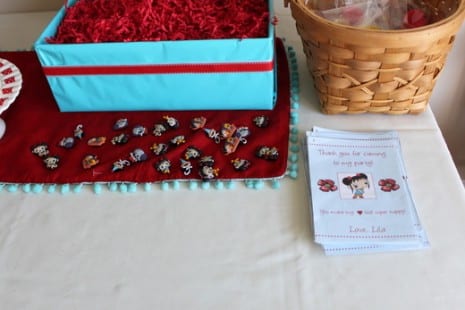 Red drink buckets, table runner and photo frames I already had.  Parasol, cookie stand plates and Chinese lanterns were $15 total at Christmas tree Shop.  I wrapped up an old shoe box with aqua paper filled it with Styrofoam block and red crinkle paper all from $1 store.  My friend made cake pops  and I put them in here.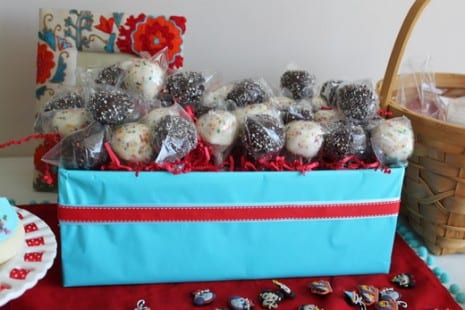 Cake stand I already had due to it's reuseable nature. Again I stuck wth red as a standard color. Can use it for most any party.
Tip 3
Make it yourself or pay another Mom to make it for you.  I often times use Etsy which is a lot of SAHMs or WAHMs. They don't charge nearly what a graphic designer or other online resource would. If you are not crafty this is the way to go. For the Carnival party coming up I did use Etsy for some signage, but for Kai-Lan party I made the banner myself using PowerPoint and printed myself.  You can also print at Kinkos for short $$.
The invitation I copied from an invitation website with the help of a friend who has Photoshop and printed myself at Kinkos for only $15 including the envelopes!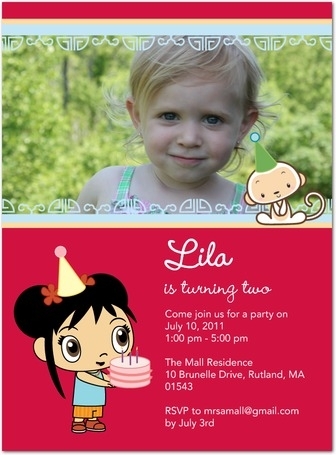 These fortune cookie crayons were from Etsy and were probably the most expensive thing I splurged on. I had to have them though!  $25.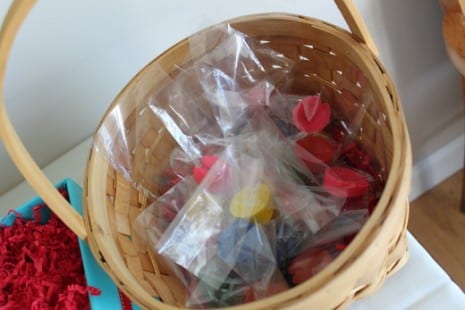 The cake I made was estimated at $130-250 from a few local bake shops. What?!?!  This is a HUGE cost saver here!  I use boxed cake mix and doctor it up a bit so that it is a sturdier cake.  Usually I just use homemade buttercream but this time I dared making marshmallow fondant and it was easier than I thought and not that much more $$.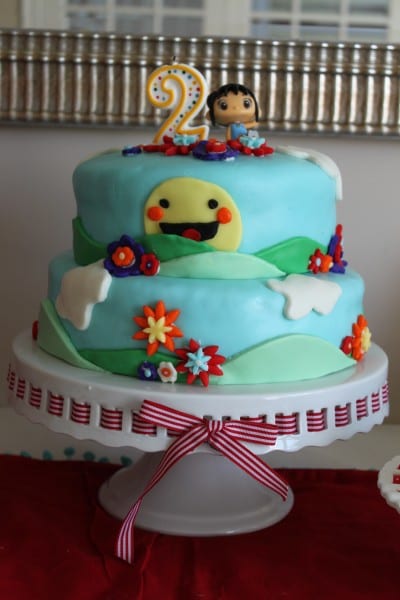 Here are some videos I used to decorate the cake.
How to make it:
Tips on how to cover the cake with the fondant:
Cupcakes or ice cream cone cakes or even trifles in clear plastic disposable cups are a huge time saver if you don't want to make a huge cake and they're fun to eat too.
Tip 4
Plan ahead.  Organize how long it is going to take you to get everything done and do some work each day/week depending on how far ahead you start to get ready.  It's the last minute trip to the store for things you forgot that will cost you. Because you are out of time and not thinking about cost at that point.
Tip 5
Ask your friends.  I borrowed a lot of stuff.  Tables, coolers, chairs, tents, tablecloths…. The big $ stuff. Enough of your neighbors have this stuff that if you ask far enough in advance you can save your money for the fun stuff like your tablescape!
Also, use what you have or think of standard colored items (like my red drink buckets) before buying anything new. We use our buckets every Fourth of July and I"ll be using them for the carnival party too. I think about what I have before planning a party and incorporate those colors in so that I can use what I have rather than buying more stuff that I will eventually have to store and may never use again. I don't buy a lot of themed or seasonal items.
Thank you, Alice. Lots of great ideas here. I especially like the one about borrowing the big stuff so you can spend on the fun stuff. Very smart!