Melissa Newell from My Party Passion, is with her first Party on a Budget post of the year!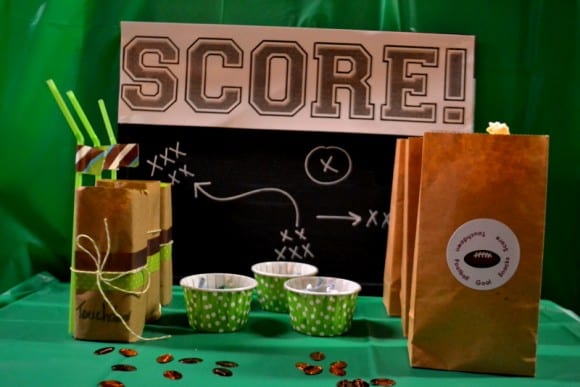 Happy New Year Y'all! It's Me, Melissa – the Party on a Budget go-to-gal. This year I am cutting my budget even more (woot woot!) and bringing you a ton of parties on an even tighter budget.
I want to share with you a new trend in parties – the Mini Party. It's not the birthday party, the anniversary party, or the baby shower, but any small occasion worthy of a celebration – maybe even for no other reason than your child scored an A+ in school or your youngest is out of diapers!
So here's my first Mini Party… Are you read for some football? The playoffs….the Superbowl….First and Ten! Is your family a "football family"? Mine is!
My personal challenge was to have a little Football Party for our children while the game was on, but not spoil their dinners. For this party, my budget was $ 10 and I could only shop at the grocery store – no special stops here. Let's see how I did….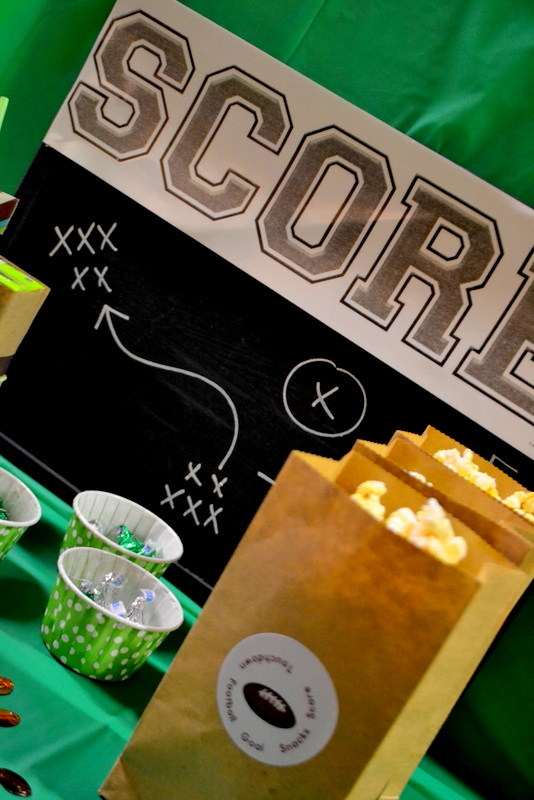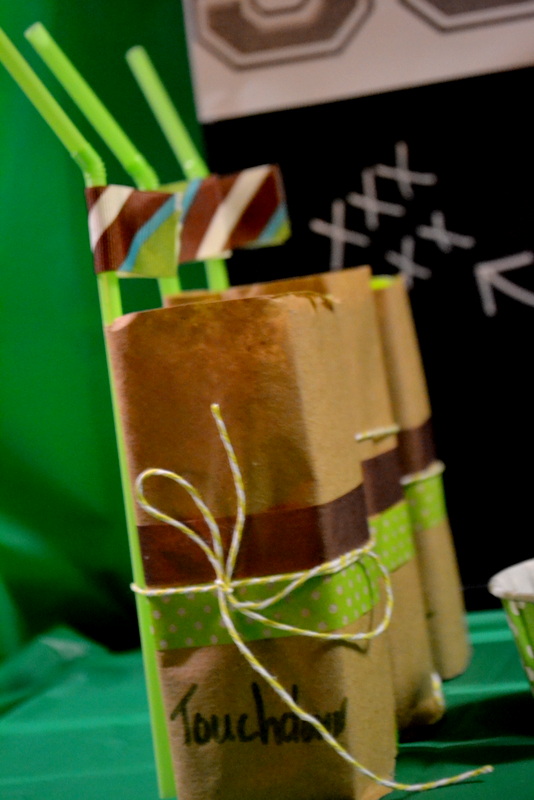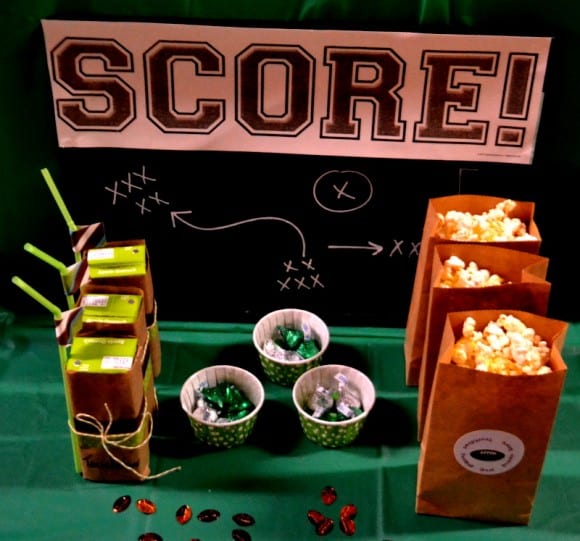 Food (salty): Microwave Popcorn – 1 bag yielded 3 mini brown bags of popcorn (box of 3 store brand bags was $ 1.00 – only needed 1 bag)
Drinks: Juice Boxes – package of 6 (only needed 3) was $ 2.50
Food (sweet): Green M&M's and Green Hershey Kisses – I bought a few bags of Christmas M&M's and Christmas Kisses and took out the GREEN ones for this Football celebration. Each entire bag was $ 2.00 each – used maybe 1/10 of each bag.
Décor: Green Tablecloth, straws, candy cups, and mini bags (used to cover the juice boxes also). The tablecloth was new and cost $ 1.00. The other items I already had. I could have used cupcake papers for the sweets but did not have any in green. I cut some scrap material and made some straw flags for the juice box straws. Also, you could change this party up by adding colors of your favorite teams.
Other things I could have added: Balloons, streamers, cookies while still not adding a lot to my budget.
By my calculations, I am way under on my $10 budget! SCORE! This party was only for 3 children. But considering there were 3 more juice boxes and 2 more entire bags of microwave popcorn and so many sweets left, it would have been the same price for 6!
I hope I was able to show you that it does not take a lot of money to celebrate! GO TEAM!
Thank you, Melissa, I love the idea of the mini party! To learn more about Melissa, visit her at My Party Passion and find her on Facebook or Twitter.