Melissa Newell from My Party Passion, is here to wrap up the year with her favorite money-saving party tips of 2012! 
Happy Holidays y'all!  It's Melissa again from My Party Passion. It's December and I am in my glory with Christmas music, baking, and party planning.
Today, I am wrapping up for you my 5 Easy Breezy Inexpensive Party Tips from 2012!
TIP 1
Goodie Tubes:  Since you are probably throwing out your paper towel and toilet paper rolls (or saving them for crafting like I do), why not reuse them to "house" treats for the little one?
Wrap the cardboard in comics from your newspaper,  leftover wrapping paper, or tissue paper, and inside, stuff them with chocolate kisses, little pack of M&M's, tootsie rolls, novelty rings, stickers, crayons, and tattoos.
BONUS: Look for after Christmas Hershey Kisses on clearance.  You can use the red ones for Valentine's Day, green ones for football season, and silver ones for New Years.  Always think ahead!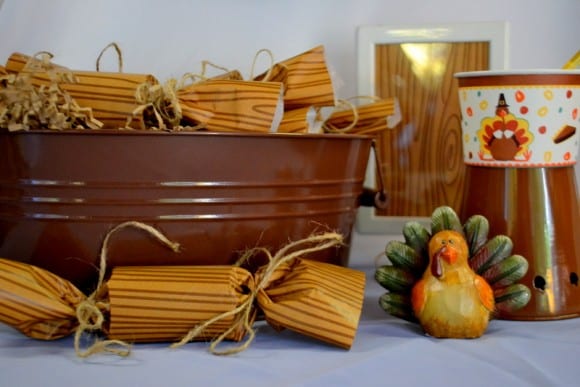 TIP 2
Photobooth:  Who doesn't love a fun photobooth? You don't need to be a professional photographer or own a high end camera for the kids to have fun with photobooths. And Catch My Party has some great free printable photo booth props.
Suggestions for backdrops:  Plastic tablecloth, poster board, sheet, or a shower curtain.
Suggestions for props:  picture frame, sunglasses, hats, and headbands.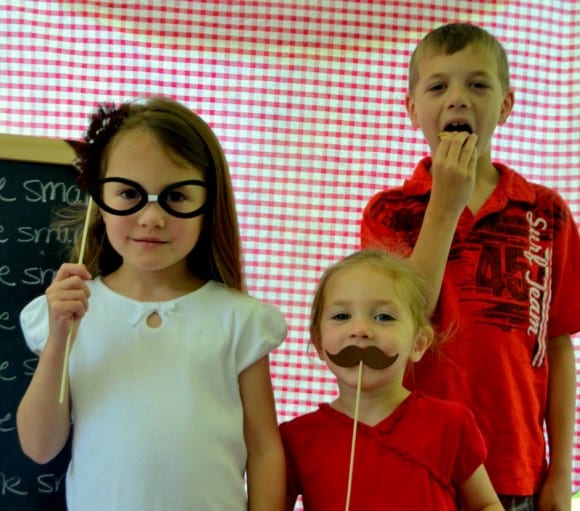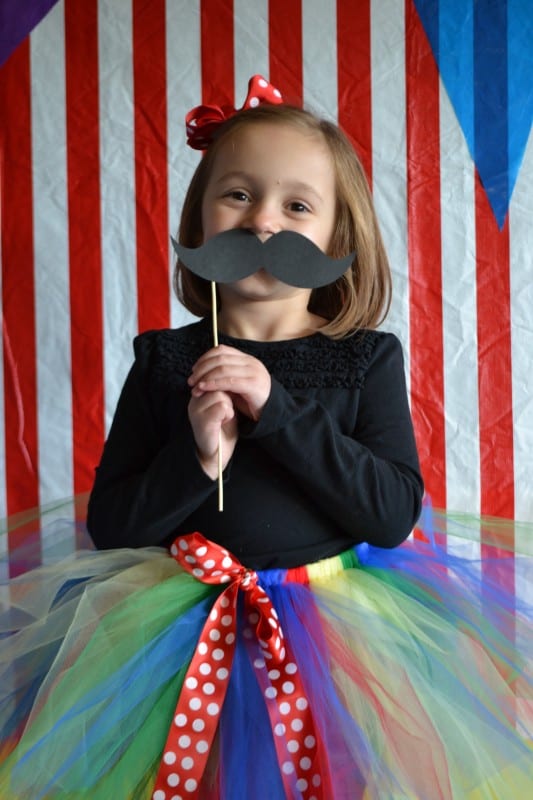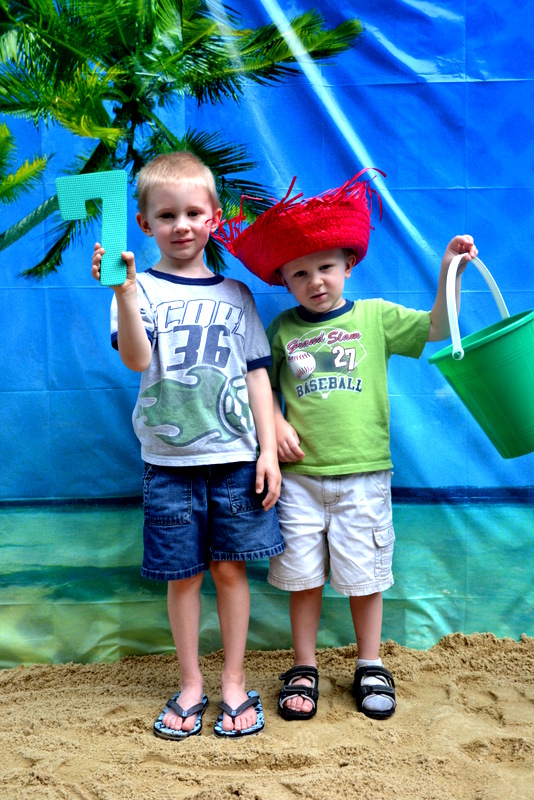 TIP 3
Table Covers:  Not just for tables anymore!  I have used these plastic table clothes for so many other things for a party, from chair covers, to bunting, to faux curtains (see picture below).  Dollar Tree usually has a good selection.
BONUS:  Using brown craft paper from your craft store or dollar store can double for a table covering and act as a place for the kids to color while waiting for the party to start!  Easy to throw away also!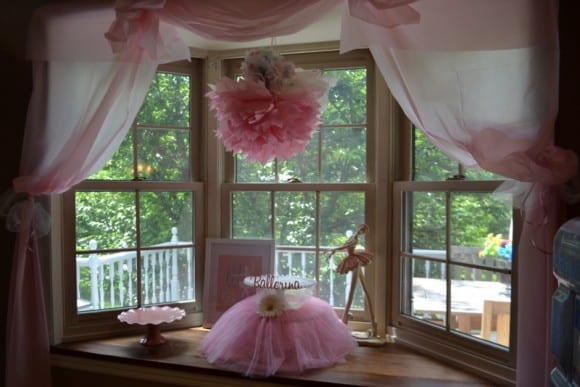 TIP 4
Tissue Paper:  Oh the places we can go with this one… making paper flowers, covering tin cans for a vase effect, wrapping a present. I usually stock up after the holiday sales on red (think Valentine's Day), green (think football parties and St. Patrick's Day) and white (I use for MANY parties).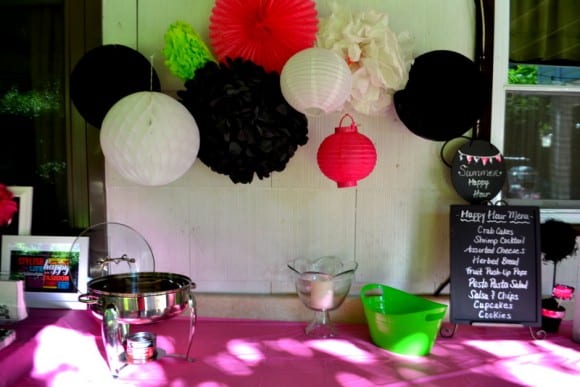 TIP 5 
Crepe Paper: This used to be for just draping back and forth for that birthday party you were throwing. Now it's used to make everything from pom poms, to backdrops, to wrapping presents.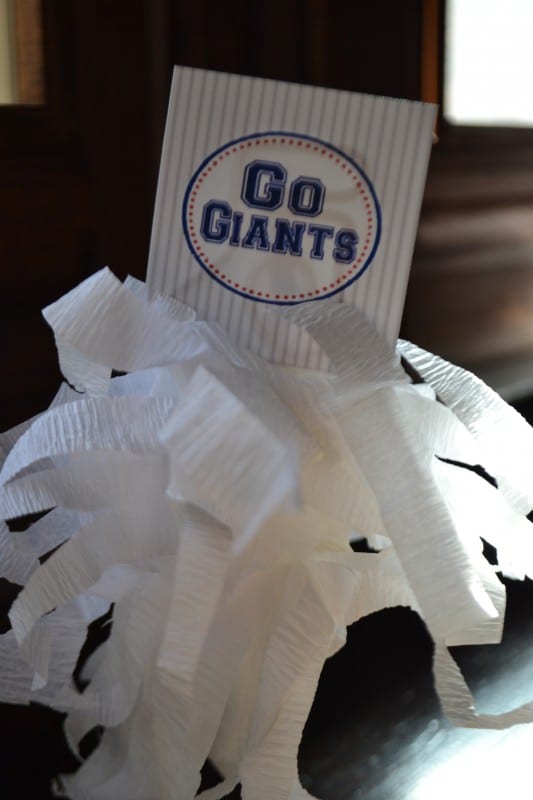 I hope this year has brought you great joy and I look forward to what 2013 will bring!  See ya next year…until then Party On Friends!   Happy Holidays!
Thank you, Melissa, for all your inspiration this year.  We can't wait to see what great tips you have for us next year! To learn more about Melissa, visit her at My Party Passion and find her on Facebook or Twitter.