PARTY PHOTO OF THE WEEK
This week's photo comes from Kori C's White Pumpkin Party.
When I read this sign Kori had on her beautiful dessert table, I thought what a great reminder to stay in gratitude. Thank you, Kori, for the sentiment, just perfect for this time of year.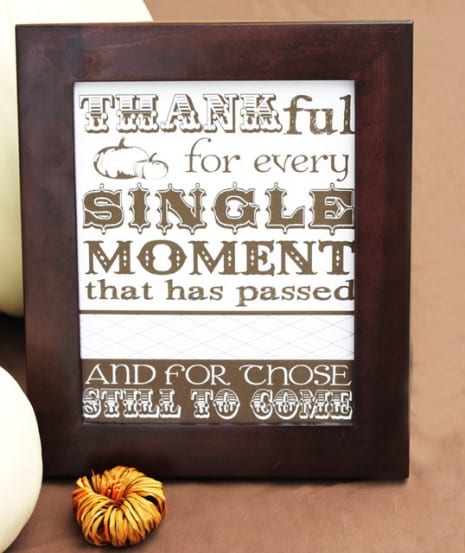 Check out the rest of Kori's fabulous party, filled with lots of original ideas for both Halloween and Thanksgiving.
P.S. Kori, just let me know her sign is available as a free download. How great! Thanks, Kori.