Ever since I was a little kid, I've always loved July 4th. Something about a party on a hot summer night with family and friends, eating yummy food, and fireworks — what could be more fun!
For your July 4th BBQ this year, how about serving something like these patriotic July 4th cookies for dessert! All you need are some cookie molds, candy melts, and Oreos. Didn't these come out cute? Your guests will love them and their patriotic vibe.
Supplies: (affil)
Red, white and blue Candy Melts
Oreos (no double stuffed)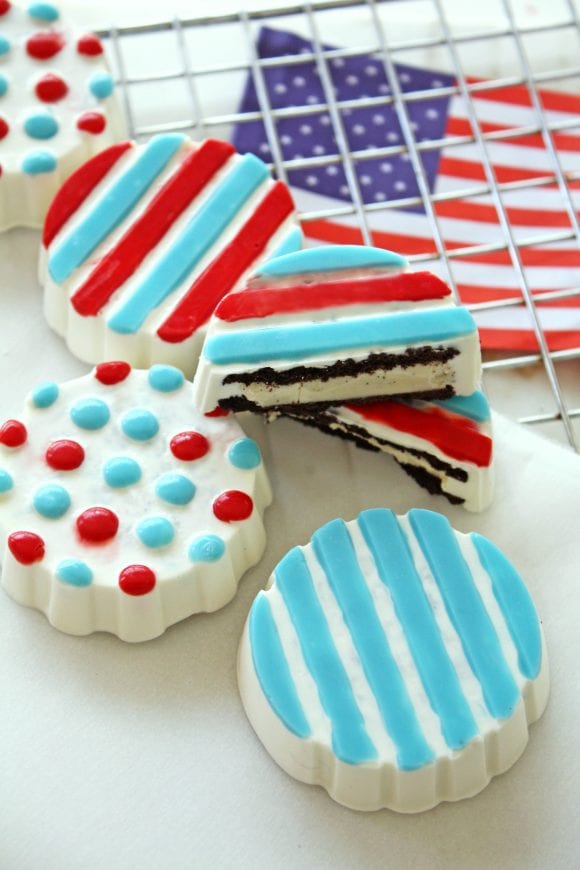 Directions:
Place the red and blue candy melts into two piping bags or Ziploc bags. Melt the candy melts in the microwave in 30 second intervals, massaging the bags after each interval, to help melt.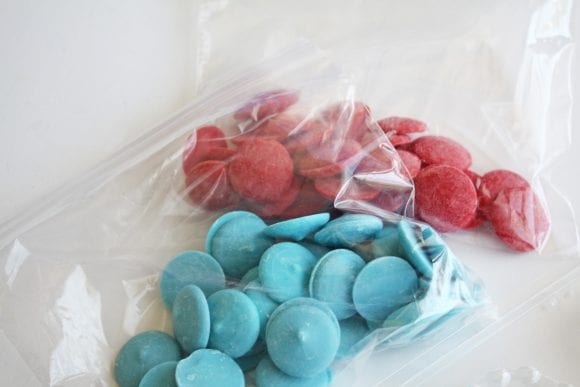 Cut the tips off the red and blue candy melt piping bags. Starting with one color, gently squeeze the piping bag to slowly fill just the dots or stripes in the molds. This will be layer 1. Repeat with the next color.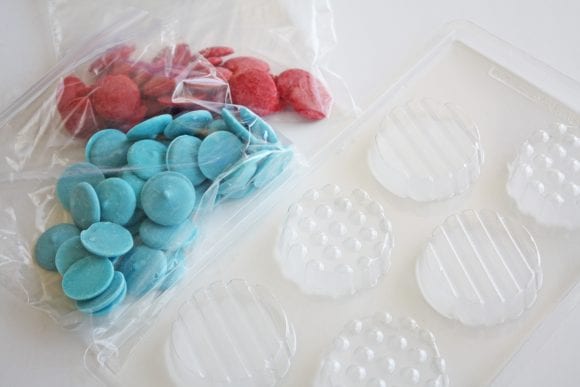 Tip: I used the end of a wooden skewer to clean up any spots I overfilled. It may take a few attempts for practice! You will need a steady hand:­)
Chill for at least 30 minutes to allow the melts to harden.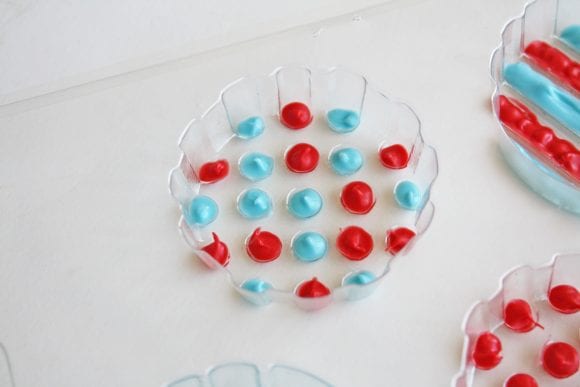 Next, melt the white candy melts in a bowl. Take the cookie mold out of the refrigerator. Fill each mold 2⁄3 full with the white melts. Make sure the melts are not too hot!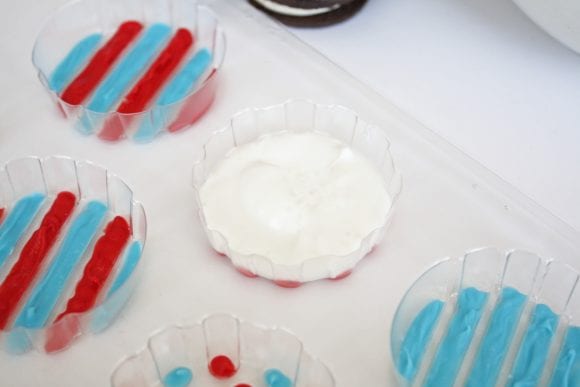 Let them cool if need be before moving on to the final step.
Press the chocolate cookie into the white candy melts until the white melted candy reaches the top of the mold. Note: The bottom of the cookies will not be covered.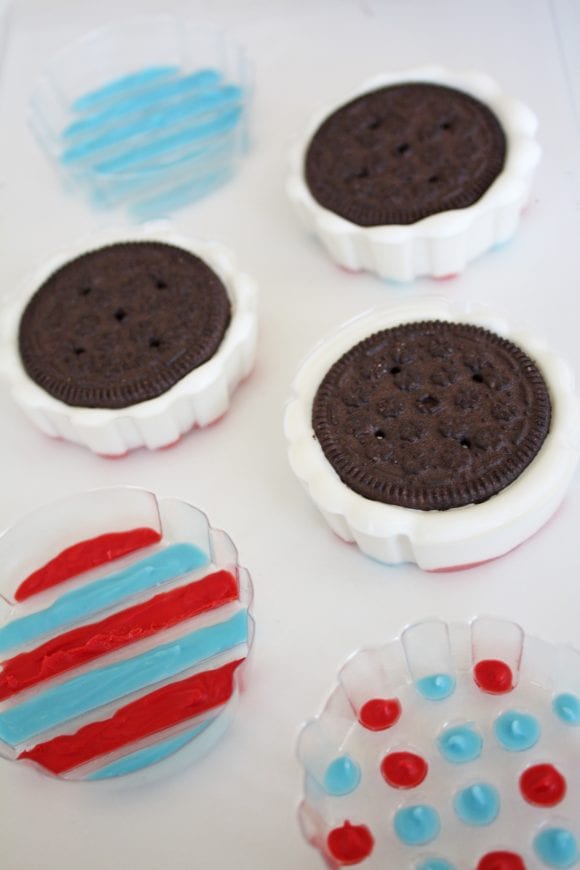 Chill cookies for at least an hour. Keep them cool before serving to avoid melting during the hot summer months!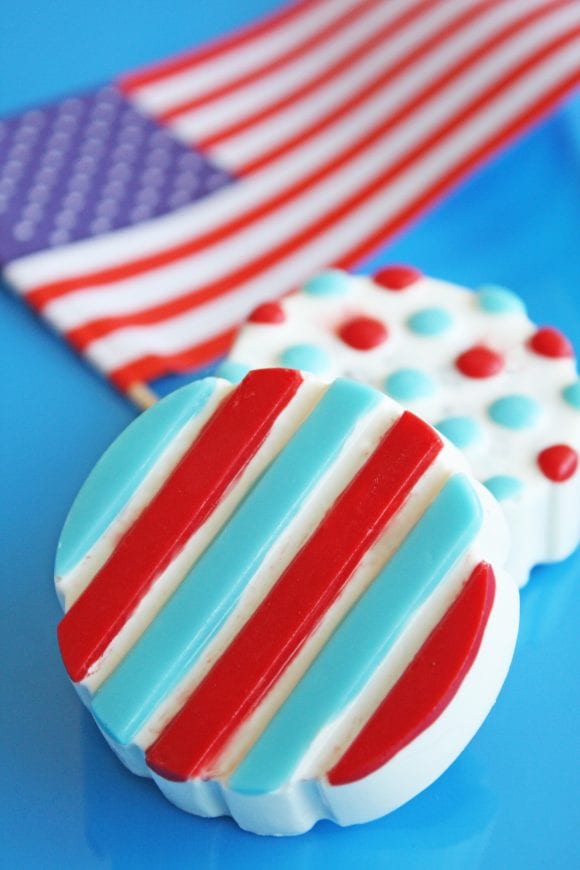 This awesome food craft was created by our craft contributor, Shauna at Ella and Annie Magazine! To see more of Shauna's work, check out Ella and Annie Magazine and visit them on Facebook, Twitter, Instagram, and Pinterest.
Here's another July 4th post you might like!