Summer is almost here, so if you're planning a July 4th party, don't miss these fantastic 23 patriotic July 4th party supplies.
We've got ideas for invitations, cake toppers, party favors, cookies, decorations, and more! Take a look…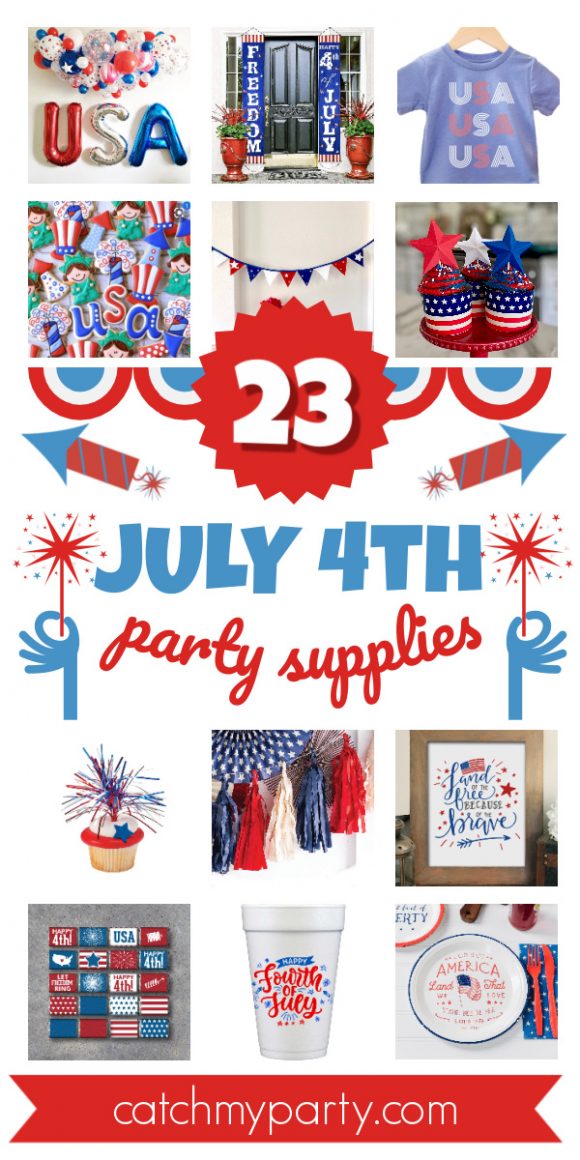 12 PATRIOTIC JULY 4TH PARTY SUPPLIES
Download our FREE July 4th party printables and use them to decorate your party in red, white, and blue.
We've so many printables for you to choose from, so please feel free to use whichever ones you want!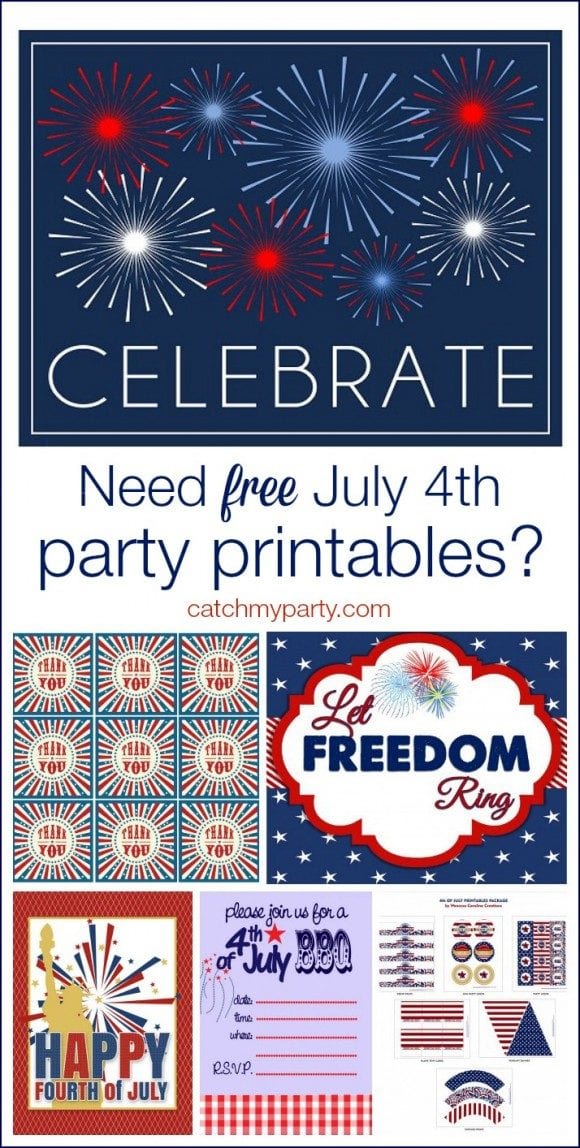 If you are looking for the perfect invitation then look no further!
This one is awesome and a great intro to what will be a fun party!!

WOW! Take a look at this cool batch of awesome July 4th inspired cookies.
There's something for everyone.. a Lady Liberty, firecrackers, rockets, and even cookies that spell out 'USA'.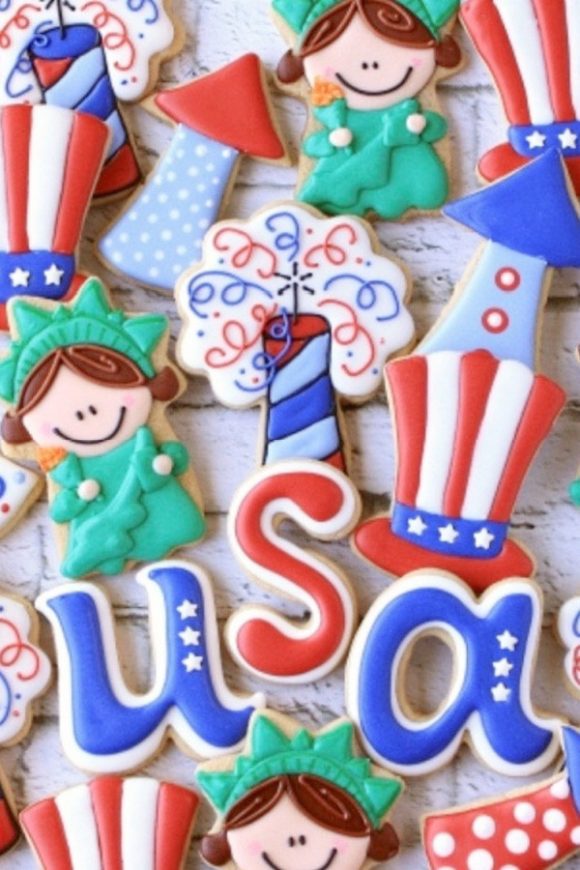 Decorate your cupcakes with these wonderful 3d star paper toppers.
They'll look incredible and make your cupcakes pop!
Place them in these cupcake liners to complete the look so you can have your very own patriotic cupcakes.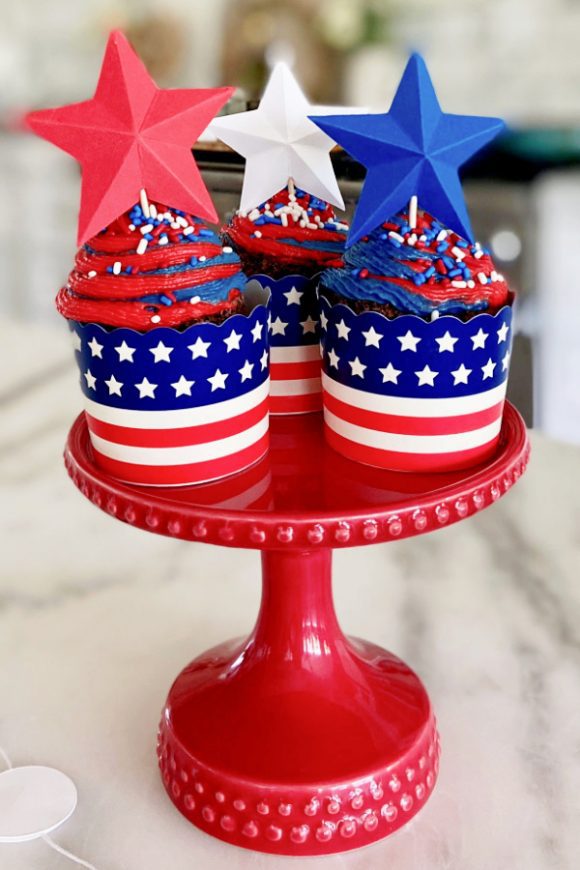 If you want to add more sparkle to your cupcakes then these firecracker toppers are just what you need!
Add some fireworks-style flair to your cupcake switch these red, silver, and blue tassels-on-a-pick.
You couldn't wish for a quick and easier way to add some dazzle to your party food.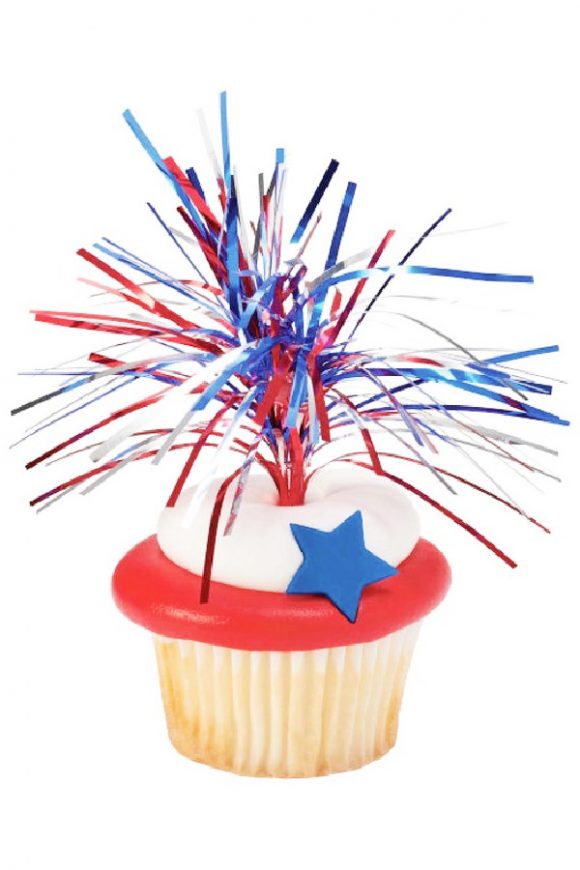 Decorate a wall or even your dessert table with this wonderful red, white, and blue star fabric banner.
The 60″ banner is made up of 12 felt 5"x5" flags and is the perfect July 4th party decoration.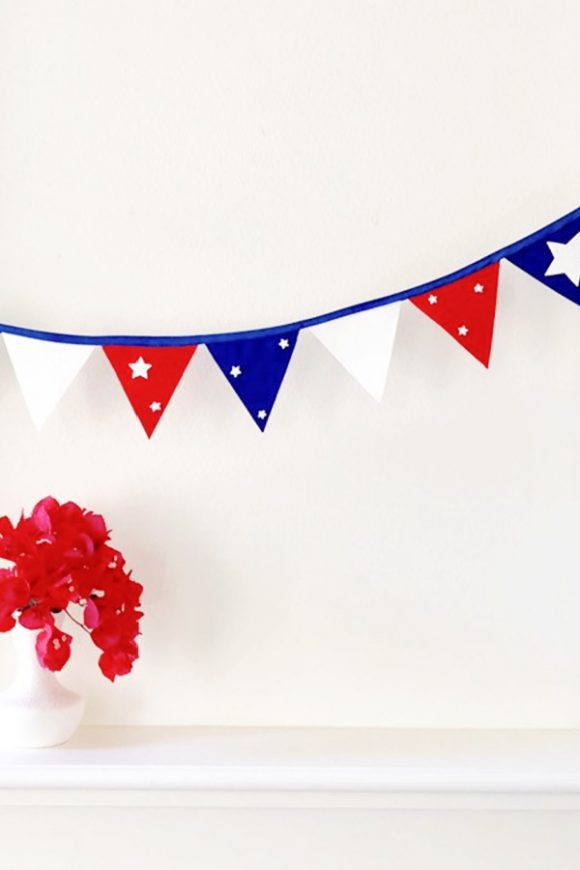 This 'Land of the Free' poster is a great way to decorate your party, either in a frame on a wall or on the dessert table, and a fabulous way to celebrate our freedom.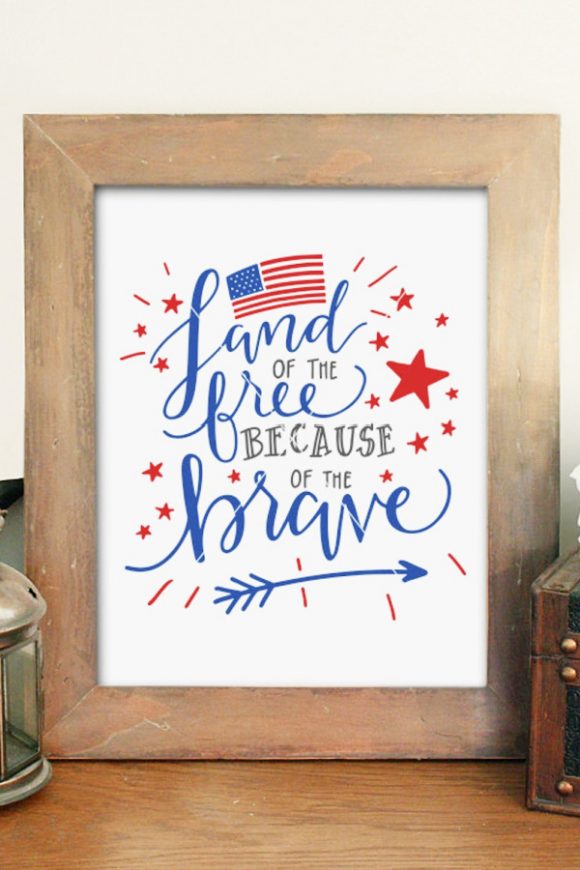 Place these gorgeous red, white and blue paper pinwheels on a wall for an awesome backdrop behind your dessert table or a photo booth.
You could even hang them from the ceiling.

How about adding this gorgeous red, white, and blue tassel garland to your July 4th party decorations?
Use them to decorate a table, fence, gate, or even some balloons.

Balloon garlands are so on-trend right now so you really can't go wrong with this July 4th party decoration!
Use this fantastic red, white, and blue balloon garland to decorate your party and create a patriotic look.
The 'USA' letter balloons will take your backdrop to another level!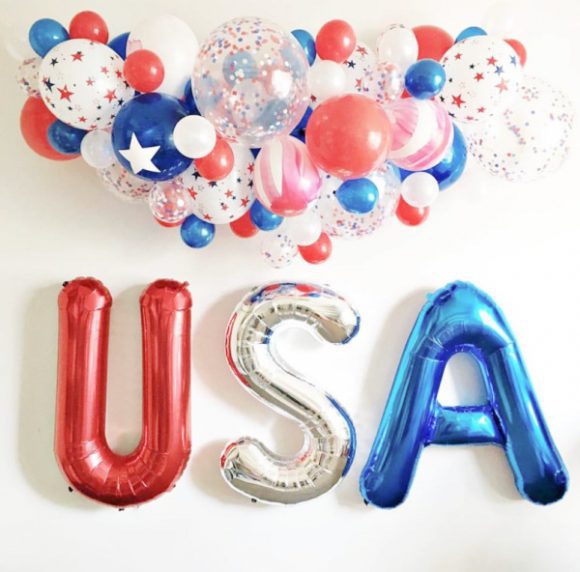 Welcome your guests to your Independence Day party with this simple, but beautiful stared doormat.
It may be just a little touch but it's a great way to kick off the celebrations!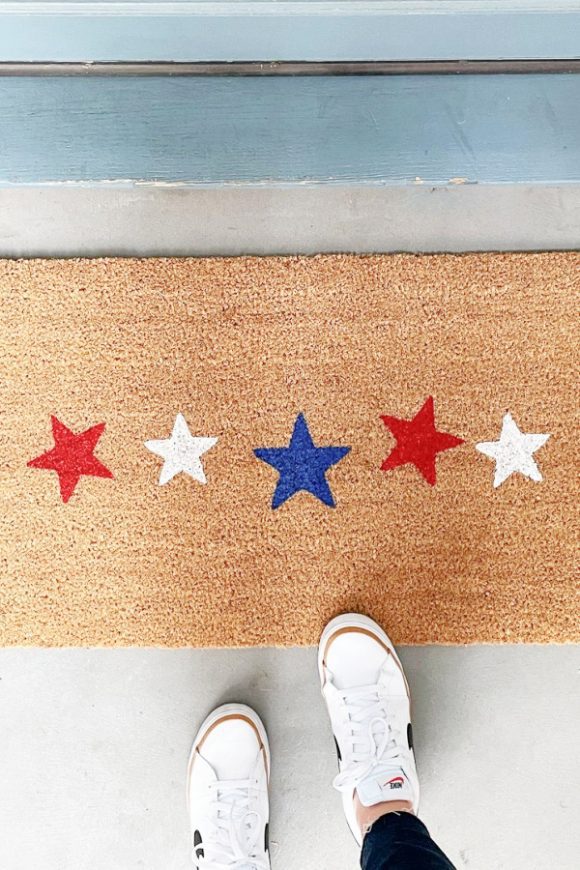 Let everyone on your street know you too are celebrating his patriotic day by decorating your front door with these awesome Freedom July 4th banners!
Place a banner at either side of your entrance to welcome your guests.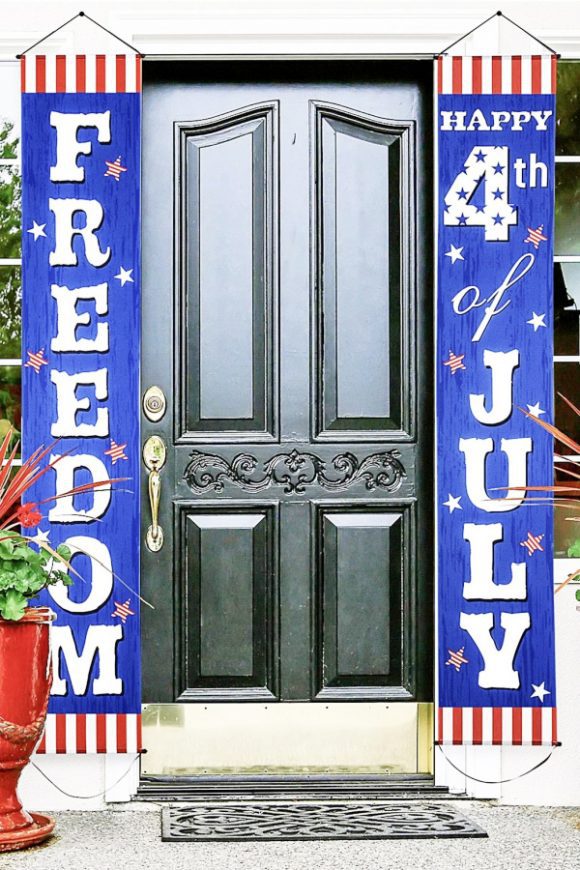 Keep in theme with these fantastic vintage-looking 'God Bless America' paper plates.
They'll look amazing at your party.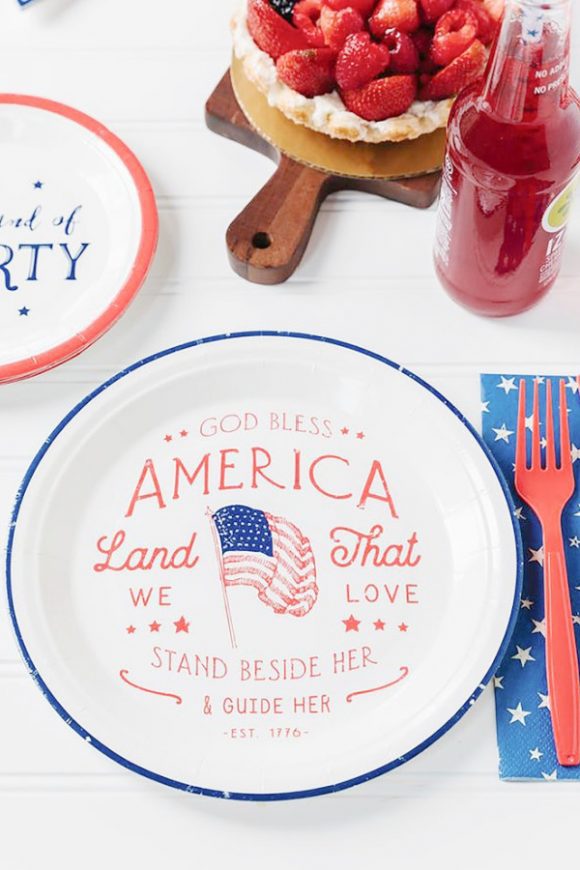 Add these awesome July 4th foam cups to your patriotic summer celebration.
They are just what you need for your outdoor July 4th BBQ holiday.
Each one is decorated with "Happy 4th of July" written in red with fireworks and stars.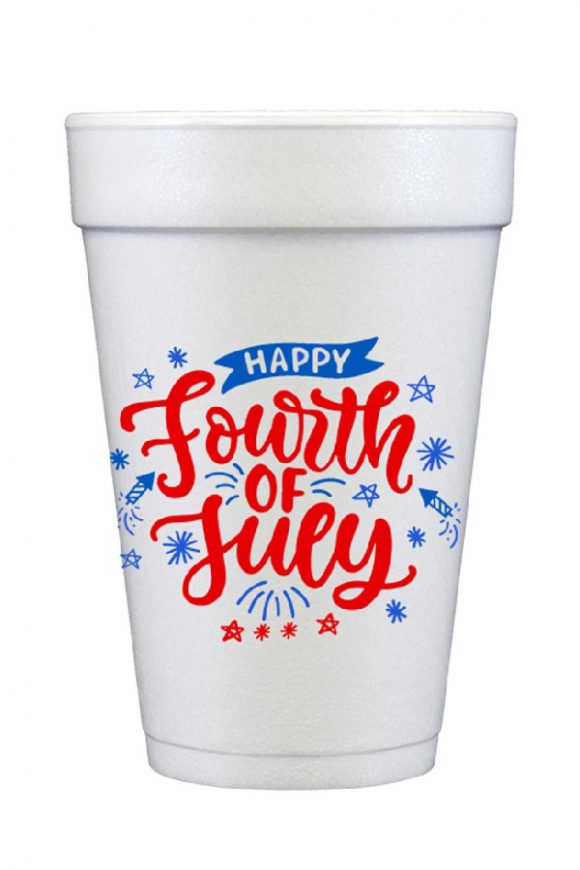 Add to your July 4th look with these fabulous vintage-looking napkins.
They'll perfectly match your paper plates with the awesome blue stars and red rim.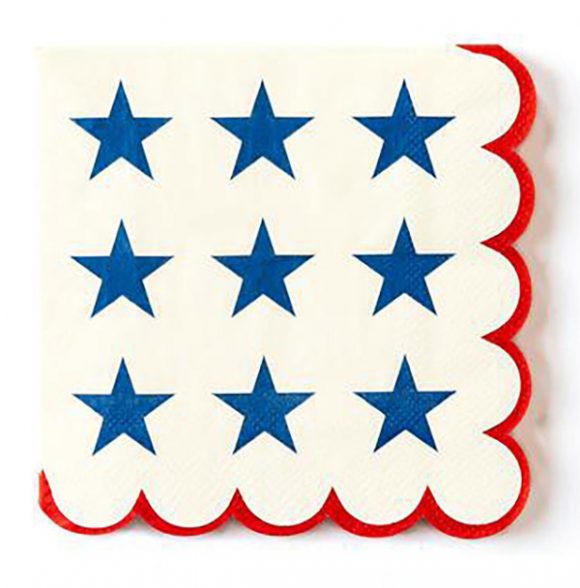 Use these individual  'star-spangled BBQ kit' paper bag pouches to place cutlery, napkins, salt and pepper packets, and other bbq essentials for your July 4th party.
Each one of your guests can help themselves to their own bag with everything they need to enjoy a delicious meal.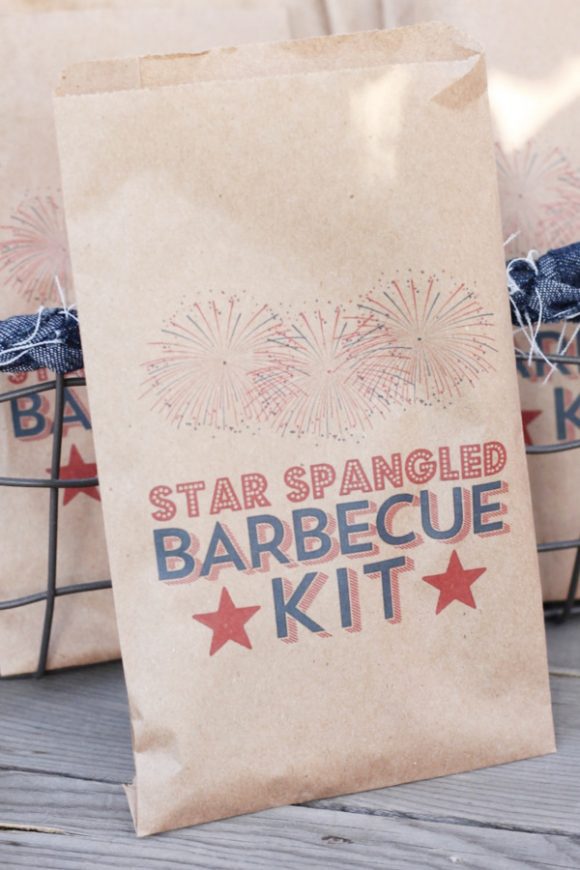 If you are serving cocktails at your July 4th celebration then you're going to love these 4th of July drink pouches!
They come in 3 different designs and can be washed and reused, which means they make a cool party favor too.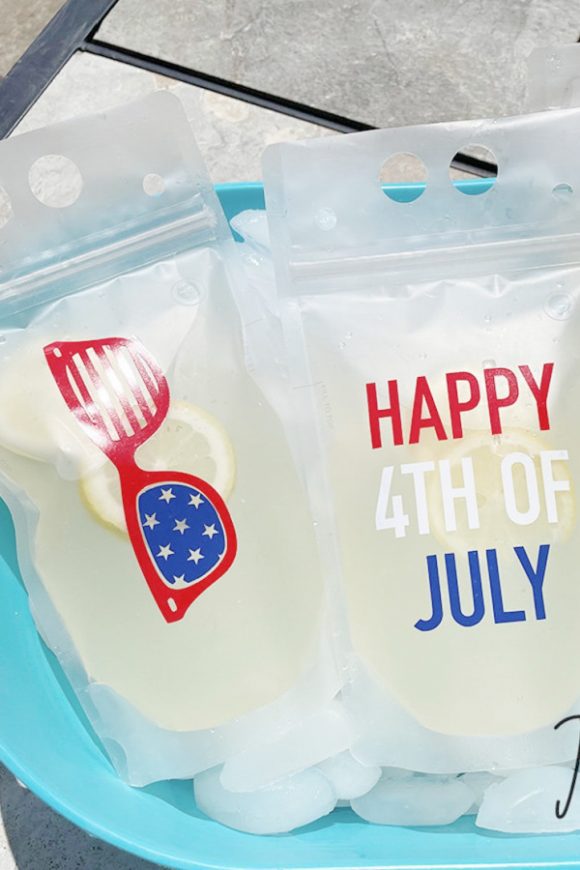 If you've a baby celebrating their first July 4th this year, dress them in style with this awesome 'red, white and cute' onesie.
Remember to take lots of photos to remember the special day!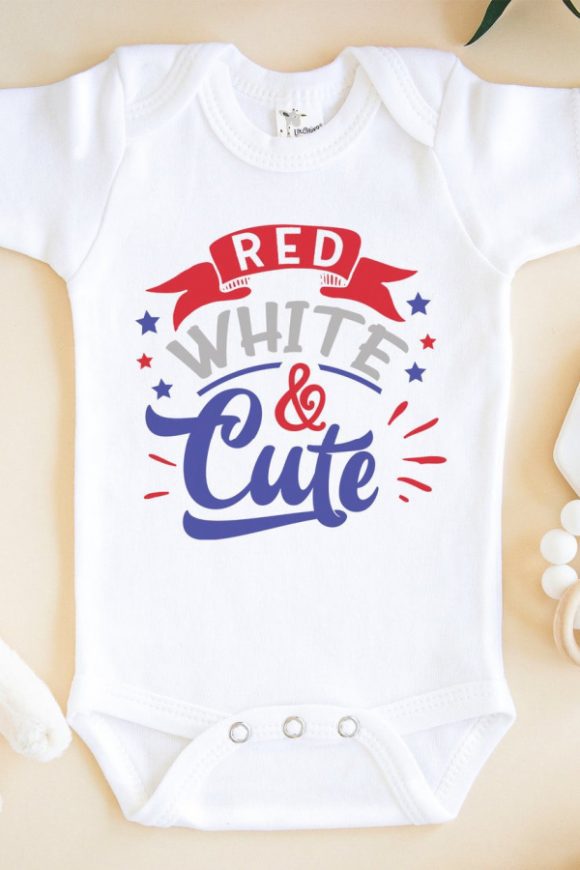 How cute are your kids gonna look in this fab graphic 'USA' t-shirt!
It's perfect for a July 4th BBQ in the sun.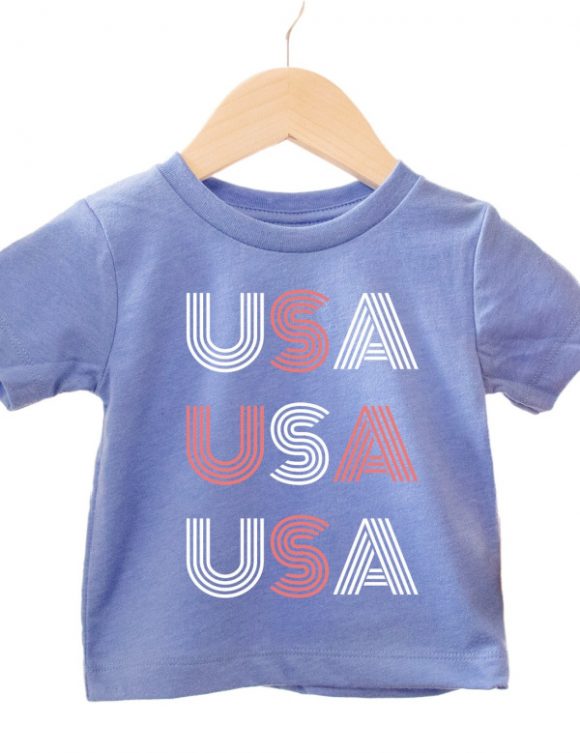 Finding the perfect t-shirt isn't easy but we've got this amazing 'America' shirt for all the ladies!
It's so pretty and feminine and very patriotic.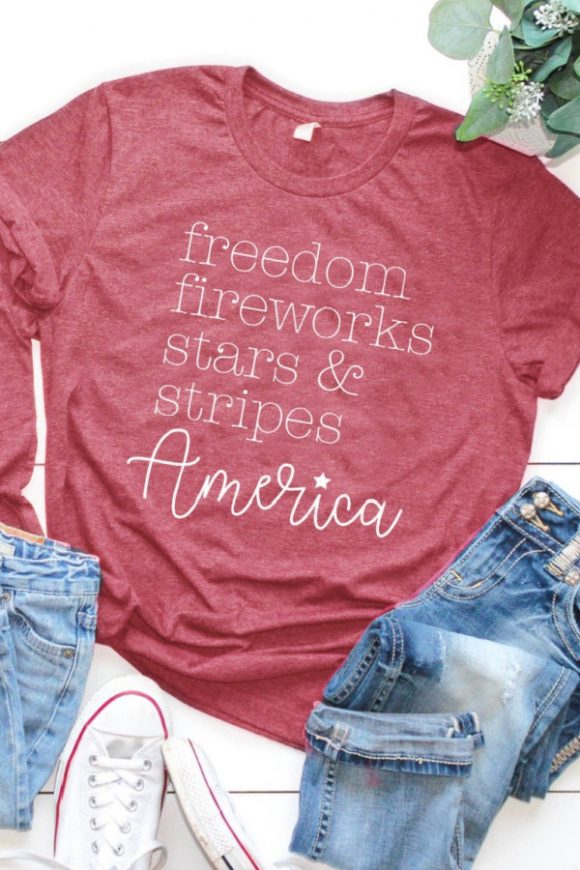 Celebrate America's birthday with this cool 'Happy BDay USA' t-shirt.
It's just what you need to add some style to your July 4th party!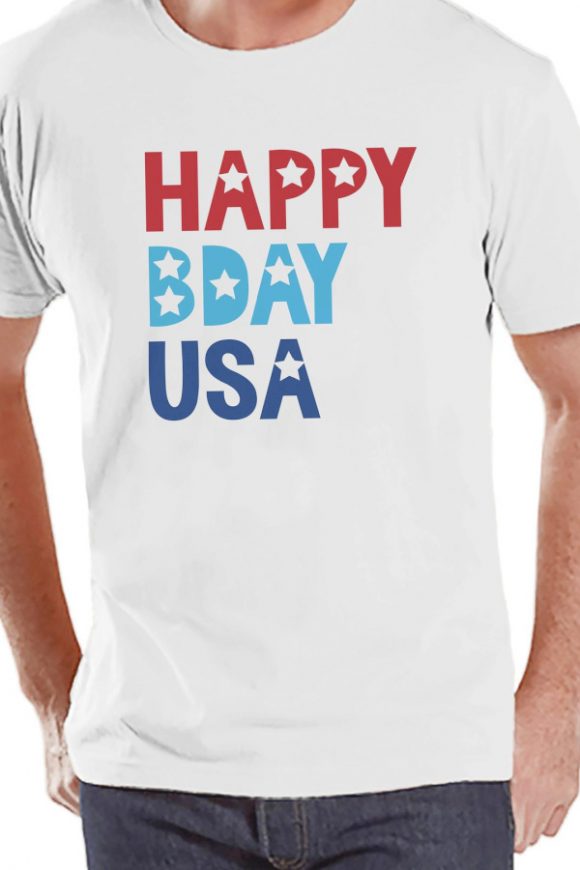 One of the fun parts of any party is a photo booth.
Hours of laughter are guaranteed with these fun photo booth props!
The photos will be such a cool keepsake for you to look back at in years to come.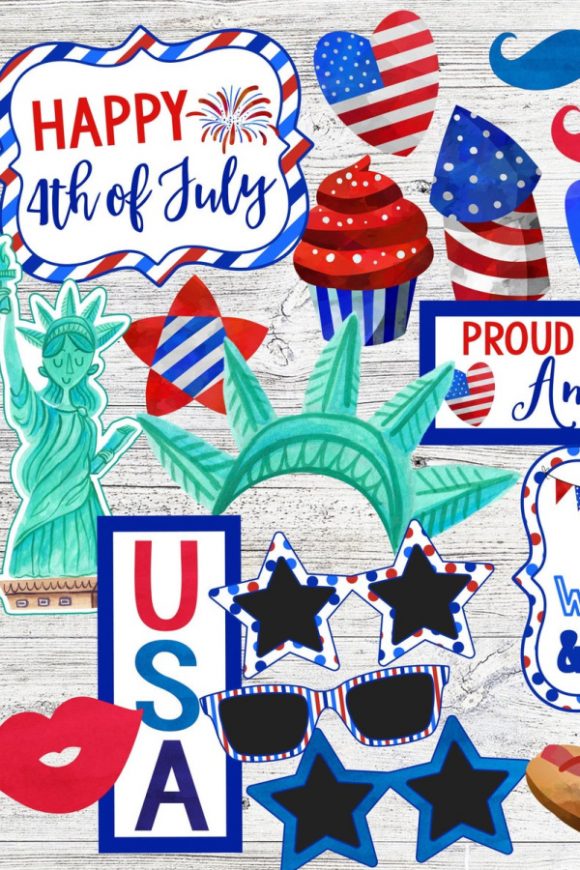 Treat guests to some patriotic chocolates with these excellent mini candy bar wrappers.
They'll look great on a plate on your dessert table or in a bag as a party favor.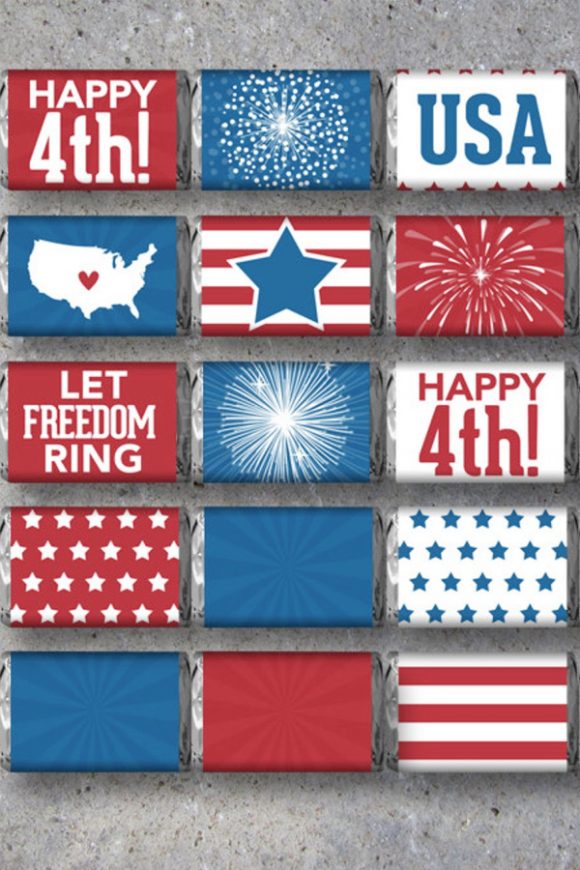 ** Some links are affiliate links.**
Need more July 4th party ideas?
For more inspiration, check out all the stunning July 4th parties on our site, and check out these July 4th party supplies from vendors with listings on Catch My Party.
Save
Save
Save
Save
Save
Save
Save
Save
Save
Save
Save