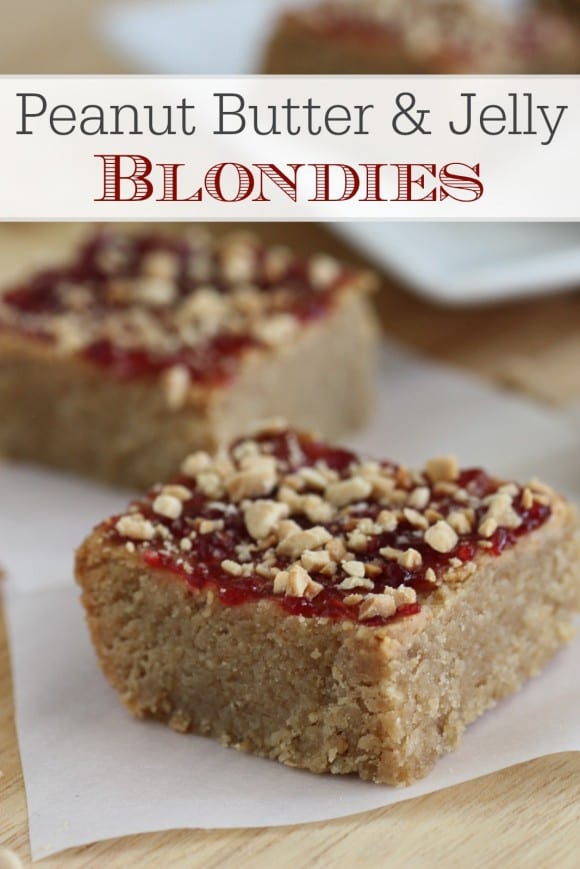 If you love peanut butter and jelly sandwiches, check out our peanut butter and jelly bars recipe.
These bars are rich and creamy and have the perfect balance of salty (from the peanut butter) and sweet (from the jelly). They work great at a party, especially with kids, but you'd be surprised how many adults love them, too. I know, because I took them to a dinner party last night and the adults finished off more bars than the kids.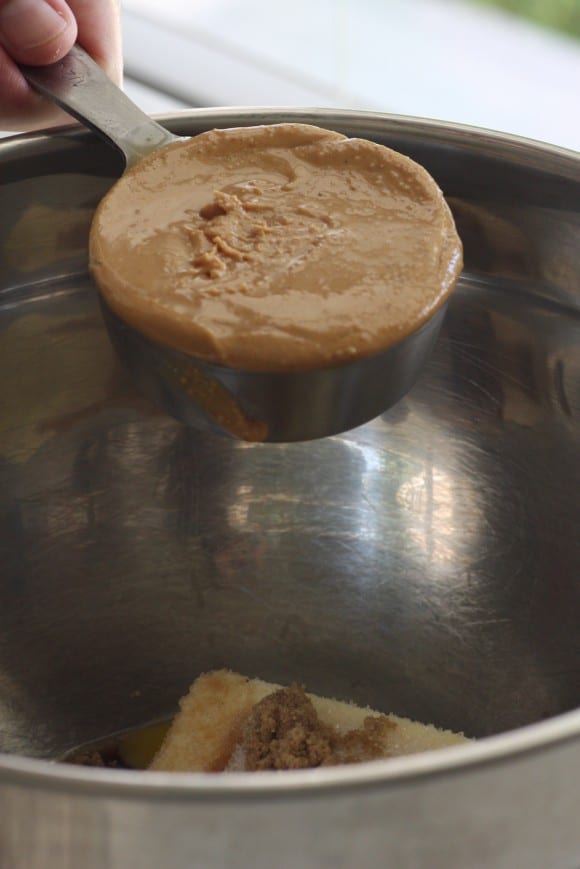 PEANUT BUTTER AND JELLY BARS RECIPE
Makes 16 bars
2 cups all-purpose flour
1/2 teaspoon baking powder
2 teaspoons salt
1/2 cup butter (1 stick) at room temperature
1/2 cup peanut butter
1 cup lightly packed light brown sugar
1/2 cup granulated sugar
1 egg
2 teaspoons vanilla extract
1/2 cup strawberry jam (or pick your favorite flavor)
1/2 cup roasted peanuts
1 tablespoon butter to grease pan and measuring cup
Directions:
Preheat the oven to 350F. Thoroughly grease a 9 x 9 inch baking pan with butter.
Mix the dry ingredient (flour, salt, and baking powder), and set aside.
Add the butter, sugar, egg, vanilla, and peanut butter to a mixing bowl. TIP: Remember to grease your measuring cup before you measure the peanut butter so it will slide out easily. Beat on high for about 2-3 minutes until light and creamy.
Mix in the dry ingredients in three parts, until just combined. Because we substituted peanut butter for some of the butter in this recipe, the dough will be a thick and crumbly, but don't worry, it will cook up nicely.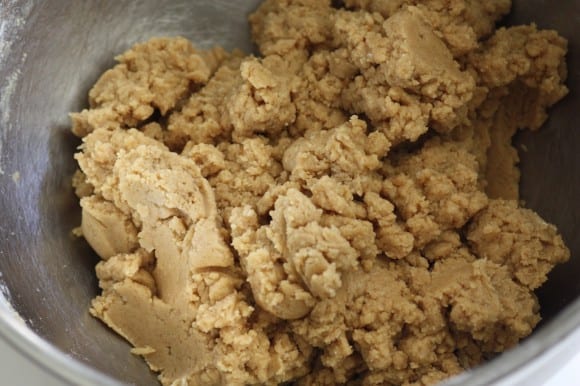 Grease your pan generously with butter, then using a spatula, move the dough into the baking pan.
Smooth the top and bake for about 25-30 minutes.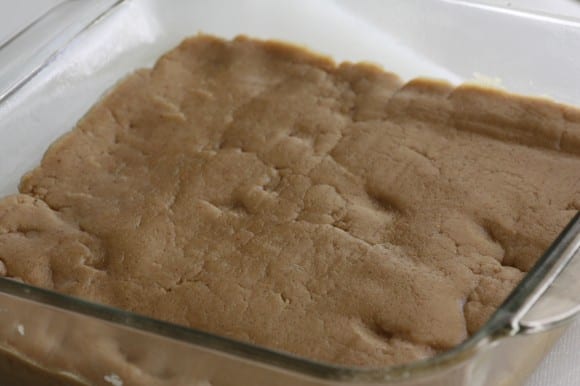 The edges should be brown, and the top should just be starting to brown when it is done.
Let it cool, then cut out your bars. Spread a thin layer of jam on each one, then top with crushed peanuts.
Aren't they pretty?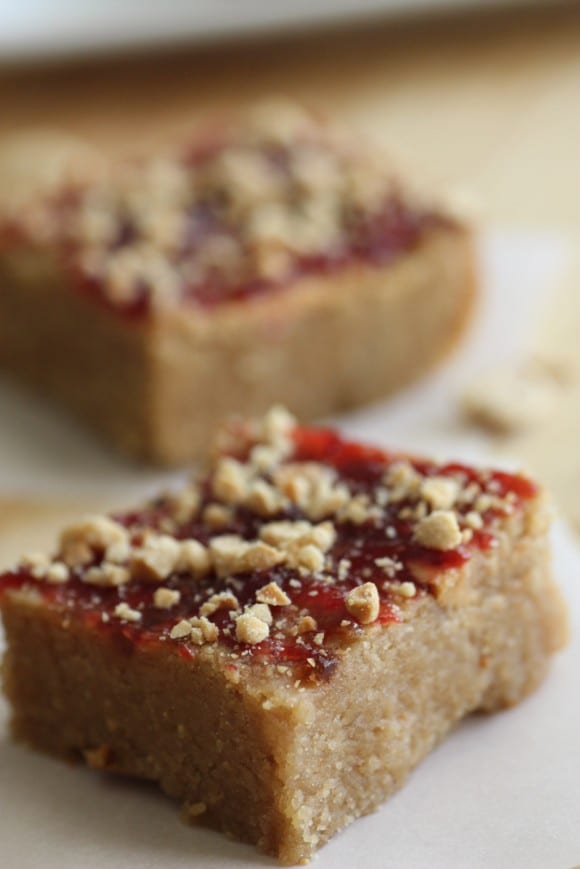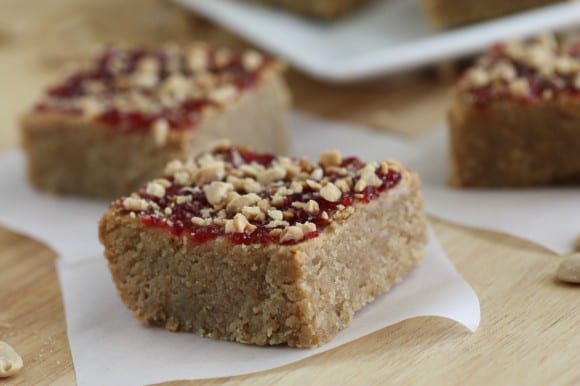 If you like the way they look, I recomend you pin the recipe so you have it for when you need an easy but playful dessert. These will be the hit of your next party, promise.