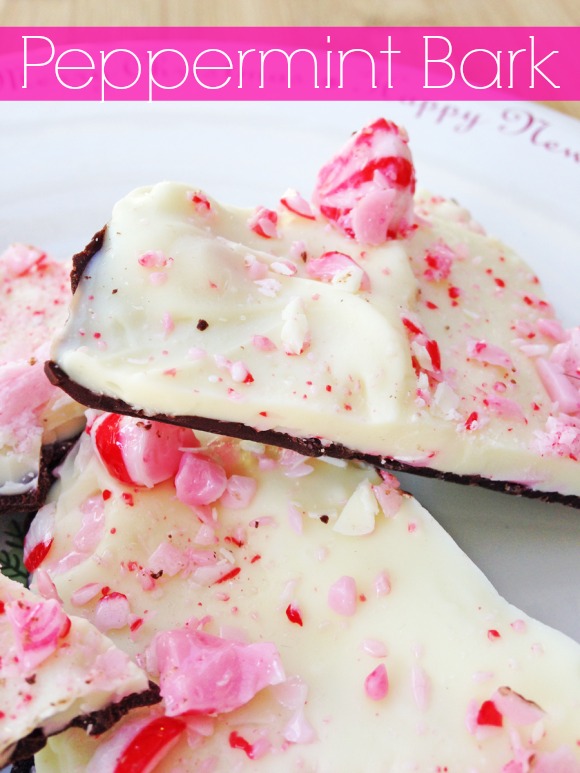 Here's a delicious and easy peppermint bark recipe from Shauna at Ella and Annie Magazine that is a fun treat to serve at your holiday parties or as part of a Christmas gift basket!
With the holidays fast approaching, I am getting all my recipes in order for our gift baskets. Ever since I was a little girl I have watched my mother bake. Christmas time for our family is a special time of year. We bake. We bake for family and friends.
We bake because it just feels good to give the gift of homemade. Homemade takes time, thought and love. Today I am sharing with you an easy, affordable and quick version of peppermint bark. It's totally okay to make this anytime of year, completely justified by the taste.
When I think of winter, I think of peppermint. The dark chocolate combined with the cool, refreshing taste of peppermint make this sweet treat perfect for your holiday gatherings.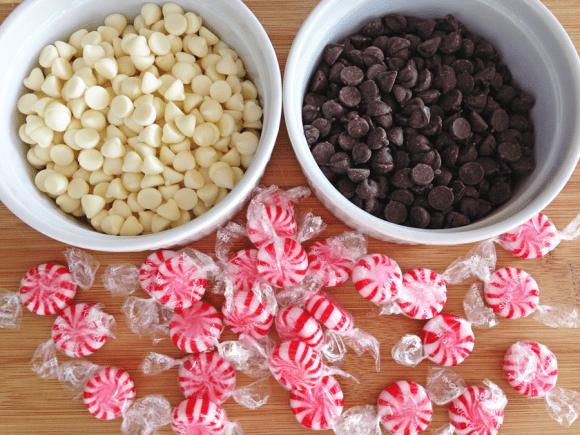 Ingredients:
12 oz white chocolate chips or vanilla chips
12 oz dark chocolate chips
30-40 crushed peppermint candies or mini candy canes
Peppermint extract
Coconut oil
Parchment or wax paper cut into 9" square
9" baking pan
Directions:
Grease the bottom of the 9" baking pan. Place wax paper in the baking dish on top of the greased surface. This will enable the bark to come right out of the pan without breaking.
Crush peppermint candies using a rolling pin or meat tenderizer. Make sure to place in a double sealed plastic bag.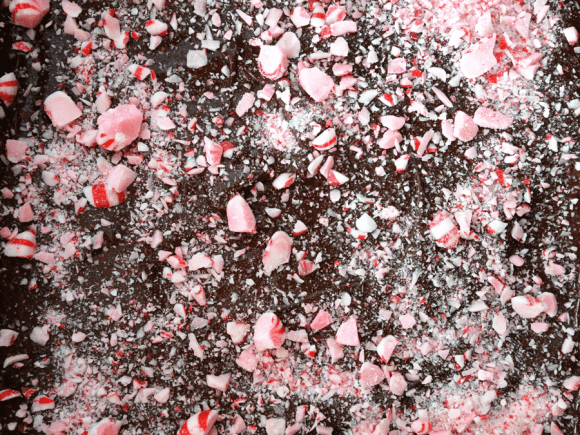 Place the dark chocolate chips in a small microwave safe bowl. Add 1⁄4 tsp coconut oil.
Microwave for 30-40 seconds. Remove and stir. Do not overheat. Continue to in 10-25 second intervals, mixing each time. When chocolate has melted add 1⁄4 tsp peppermint extract, mix.
Then pour into the pan and spread evenly over the bottom.
Sprinkle half the crushed peppermint candy on top of dark chocolate. Place in freezer, uncovered for 20-25 minutes until solid.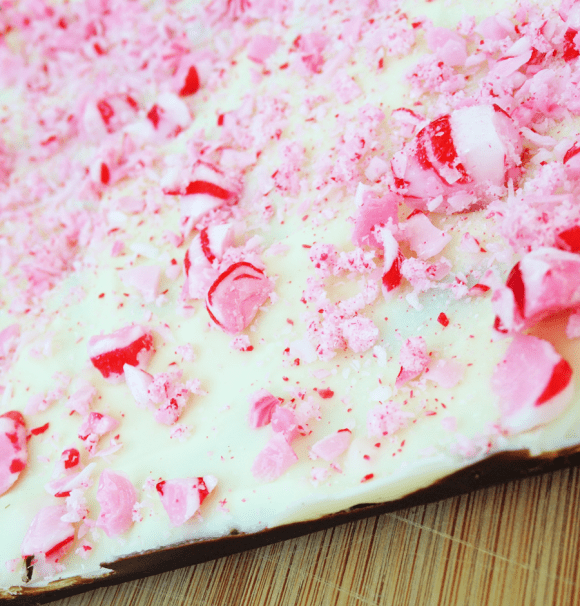 About 5 minutes before you remove the bark from freezer, melt the white chocolate chips with coconut oil in the same fashion you did the dark chocolate. Add 1⁄4 tsp peppermint extract.
Mix. Pour over the dark chocolate and spread evenly. Do this quickly! You don't want the dark chocolate to melt. Sprinkle remaining crushed peppermint.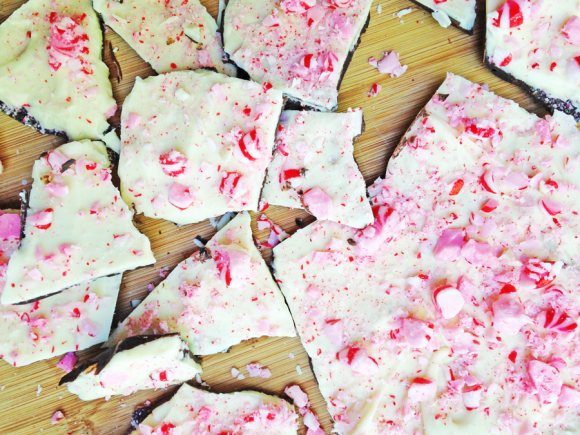 Place in freezer for an additional 20 minutes if you need the bark right away. You can also place in fridge, covered.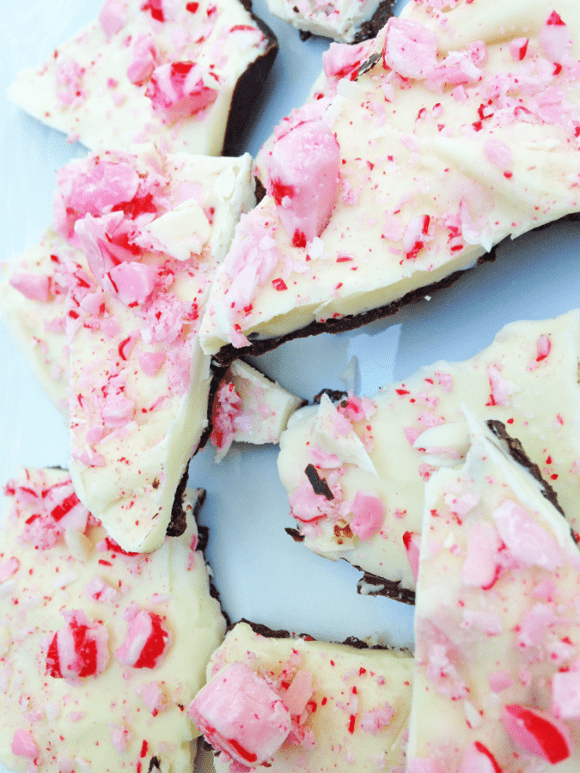 When ready to serve break bark into desired pieces.
 Thanks, Shauna, I want to eat this right now! To see more of Shauna's work, check out Ella and Annie Magazine and visit them on Facebook, Twitter, Instagram, and Pinterest.