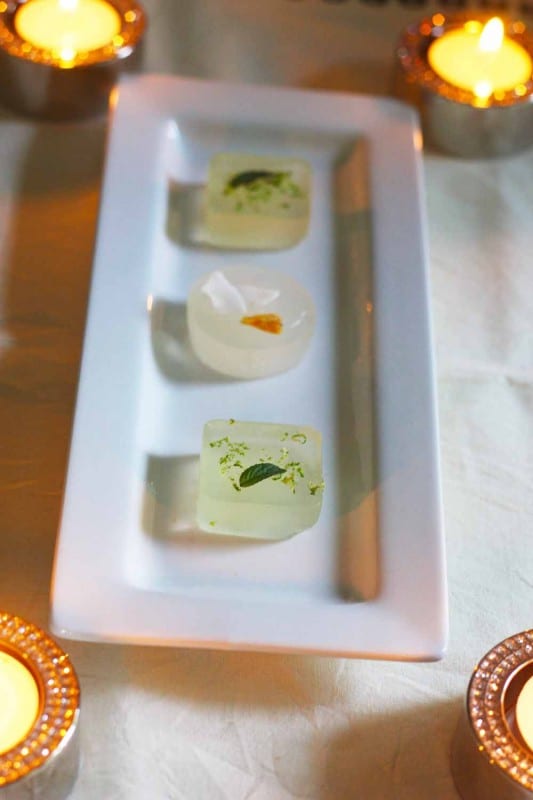 [
Want to to try something new and fun? Try these piña colada and mojito gelées! What's a gelée, you might ask? Well, it's fancy way of saying "Jello shot."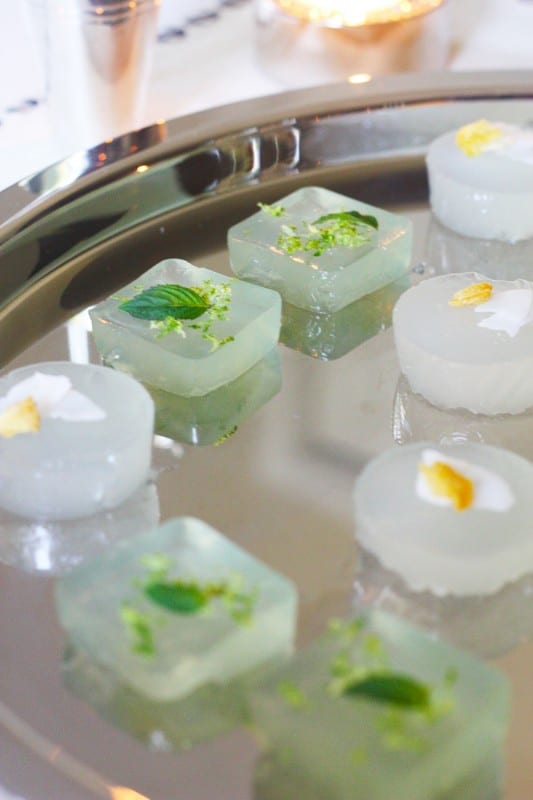 I highly recommend trying these at your next cocktail party! They were simple to make, looked great when we were done, and tasted delicious.
Here's how to do it…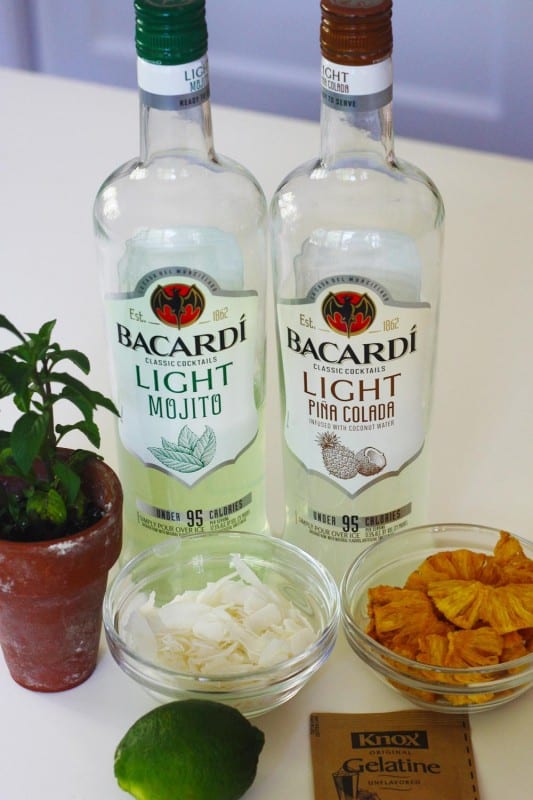 Ingredients
1 cup pre-mixed cocktail
1 packet gelatin
1 tablespoon lime juice
For the garnish
1/4 cup shaved coconut
1/4 cup dried pinapple
12 bunch mint
Zest from 1 lime
Directions
In a saucepan, add 1 cup of your cocktail and 1 tablespoon lime juice. Stir in one packet of gelatin.
Stir the mixture in the saucepan over low heat until the gelatin completely dissolves – about 5 minutes. You don't want it to boil (or even simmer) or the alcohol will evaporate.
Lightly oil a silicone mold, and wipe out any excess oil. We used a silicone brownie square mold for the square gelées, and a silicone mini muffin pan for the round gelées. We filled the molds with a baster, but you could also use a measuring cup to carefully pour the mix. Put the molds in the refrigerator for 2 hours, or until the gelatin has solidified.
Makes approximately 12 gelées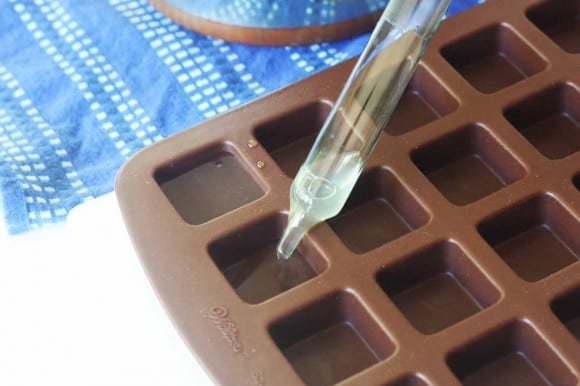 We left them in the fridge until we were ready to serve, then we carefully popped them out. A few stuck so we used a knife to loosen the edges. Next time we will add a little more oil to the silicone trays so they slip out more easily.
We garnished the piña colada gelée with a small piece of shaved coconut and dried pineapple, and we garnished the mojito gelée with some lime zest and a small mint leaf.
To keep it simple, we served our gelées with plantain chips and macadamia nuts.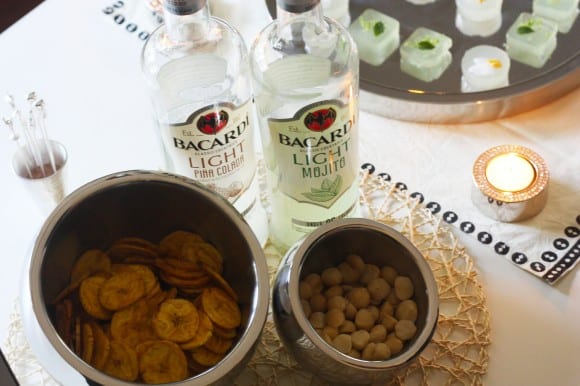 Do you like the napkin rings I wired together with an antique pearl and crystal necklace and draping them from the lighting fixture in our dining room? It made for this cool effect.