A pink baby shower is such a classic way to celebrate a new baby girl on the way.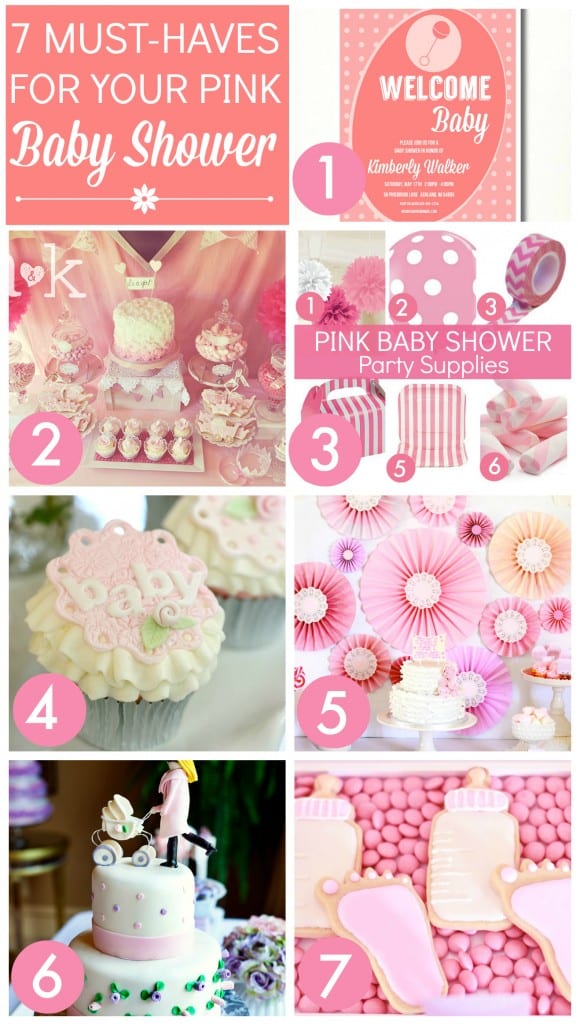 Below are my 7 easy must-haves for throwing a beautiful shower!
Pink Baby Shower Party Ideas For Girls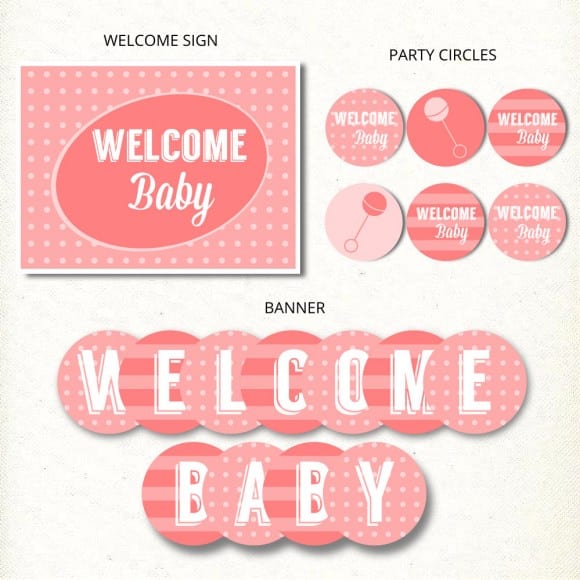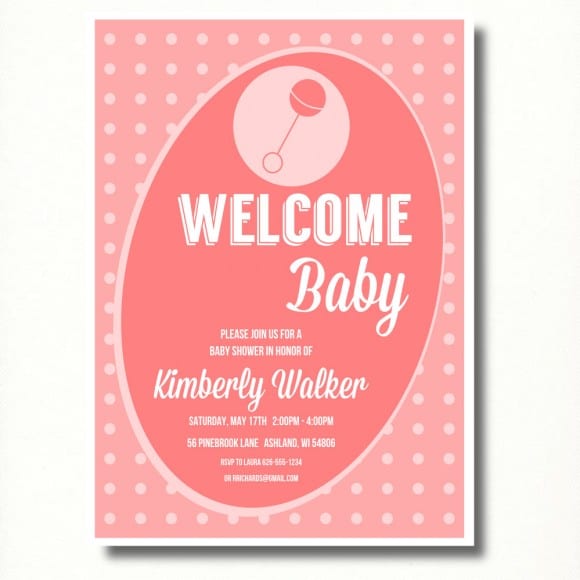 Here's our retro set of pink baby shower party printables and a personalized pink baby shower invitation to help you set the stage for your retro cool party!
The party show stopper is usually the dessert table, and with pink desserts it's so much fun to go a little crazy! Set your dessert table up in shades of pink and white and load it up with beautiful treats like these.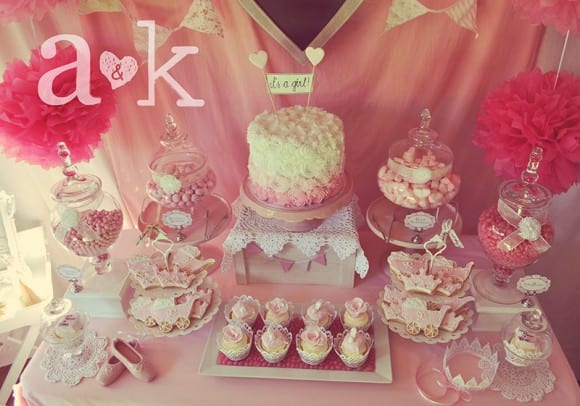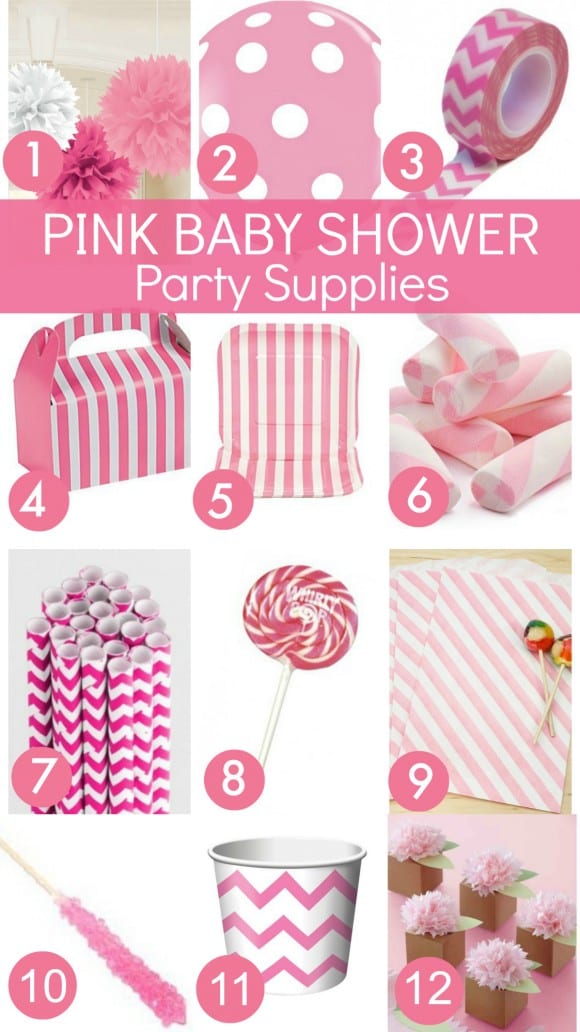 Here are some hand-selected baby shower party supplies
Cupcakes can really make a statement. Splurge on some pretty fondant toppers. You can even add them to grocery store cupcakes and no one will know.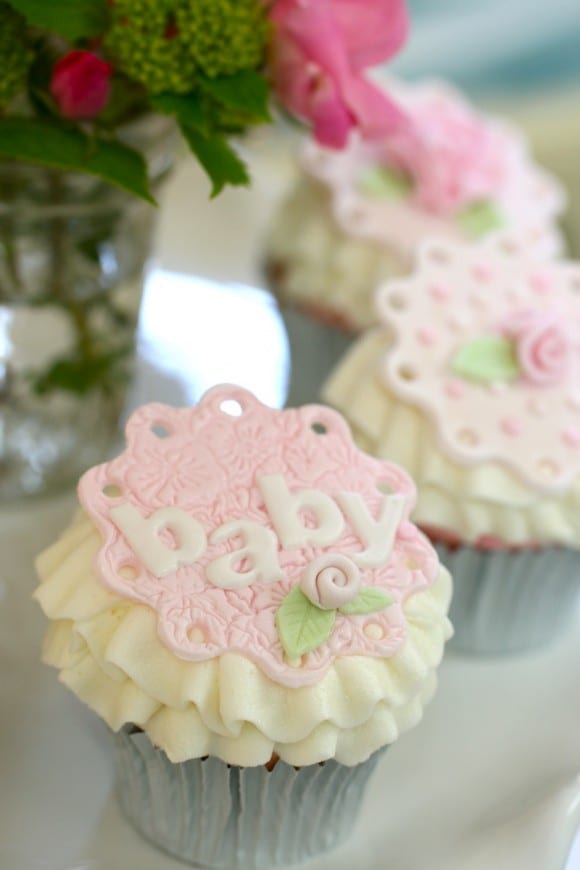 A beautiful backdrop behind your dessert table is such a pretty (and easy) touch! Here's tutorial on how to make a paper rosette backdrop.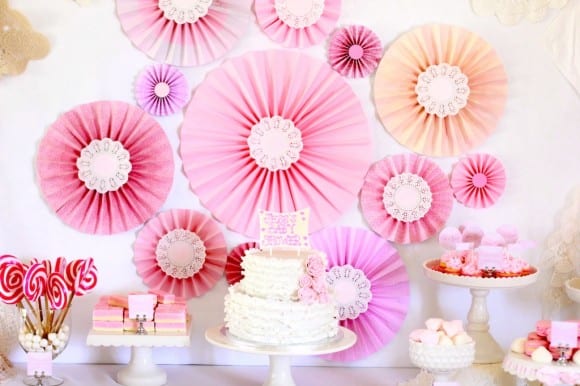 An amazing cake can also be the focal point of the party. It's definitely a splurge, but I just love this fun one with a mom and a stroller!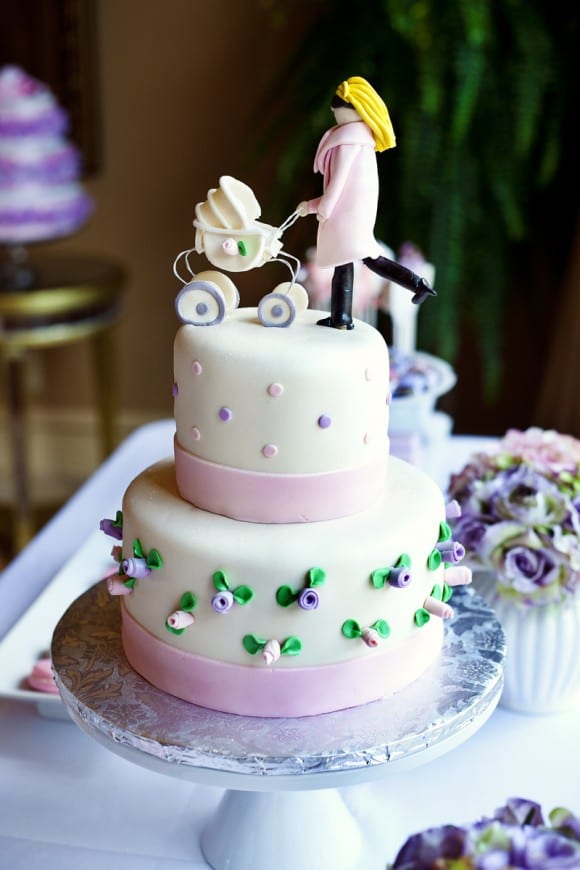 Trend alert: Display your decorated sugar cookies on a layer of pink candy! I think this looks so fun!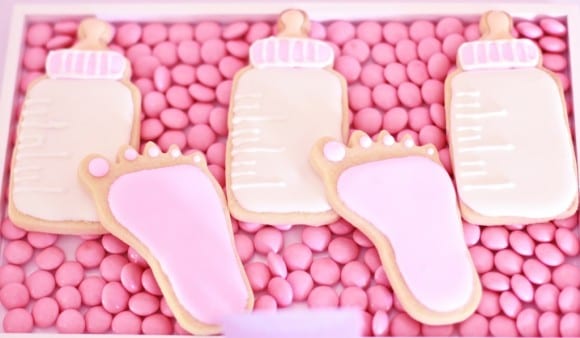 For more terrific ideas, check out all these beautiful pink baby showers on our site!