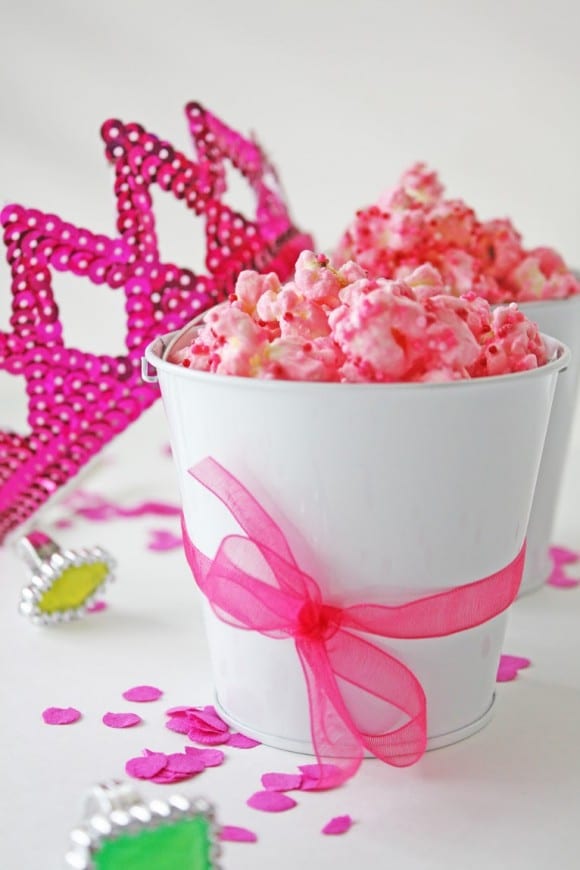 Princess parties are some of the most popular on our site!
Here's an easy, budget-friendly popcorn treat to serve at your next princess party. You can personalize it with any color you choose, but of course we're showing it here in classic pink!
Pink Princess Popcorn
What you need: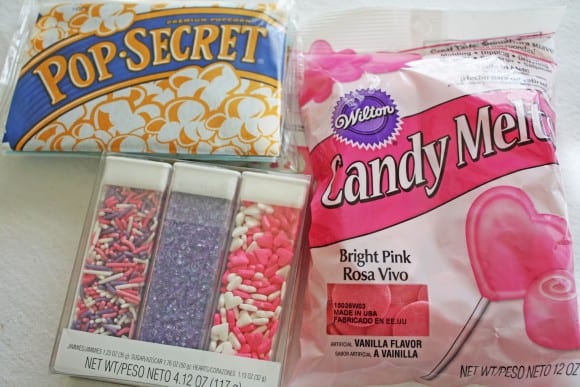 Step 1: Pop the popcorn.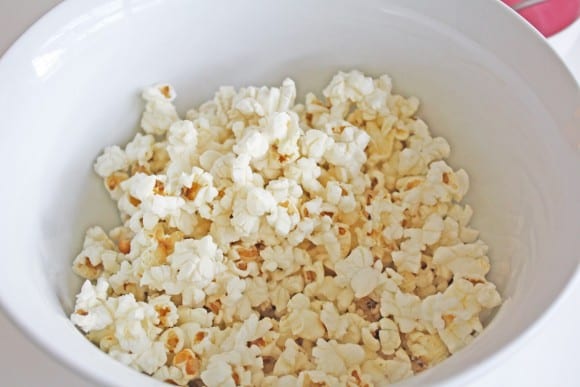 Step 2: Melt the candy melts according to package instructions. One bag should cover about 2 popped bags of popcorn.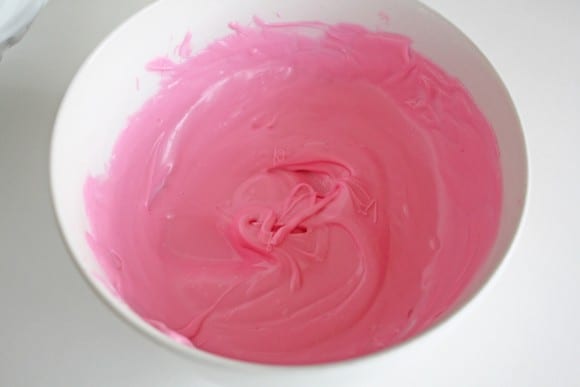 Step 3: Drizzle about half of the melted pink candies on one bag of popcorn. Fold to coat. Or you can use a gallon sized Ziploc baggie to place popcorn in. Pour in half of the candy melts and close. Shake to cover the popcorn.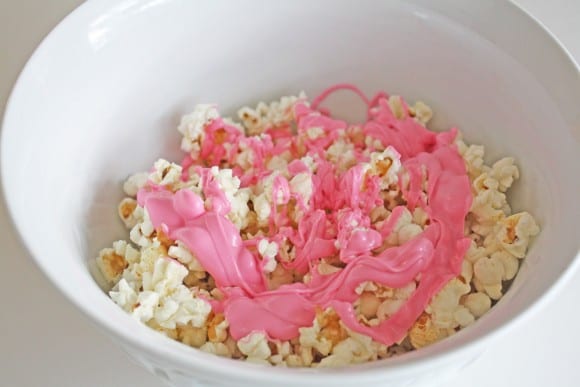 Repeat with the second half of candy melts and the second bag of popcorn.
Step 4: Cover the popcorn in sprinkles before it dries.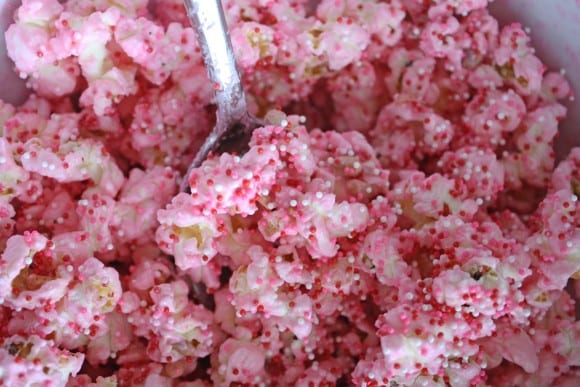 Then dress it up in cute containers before serving.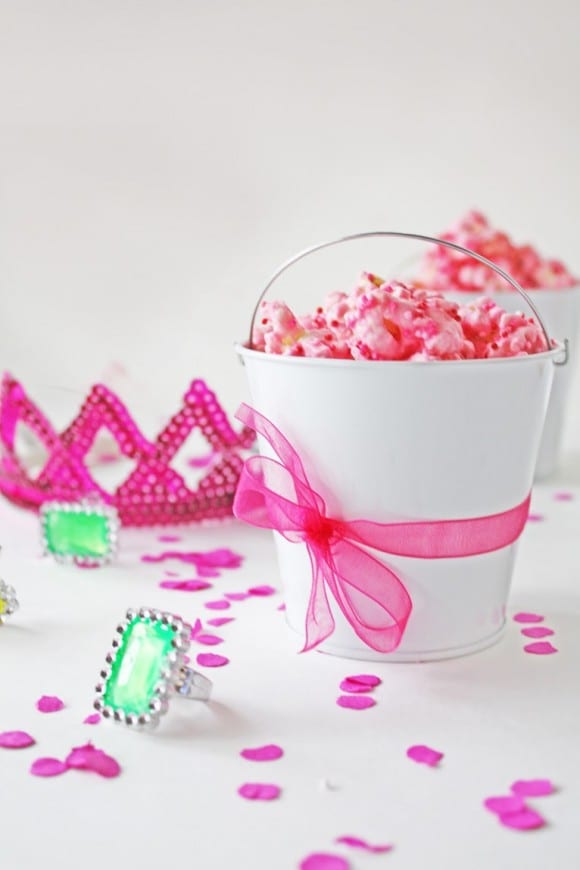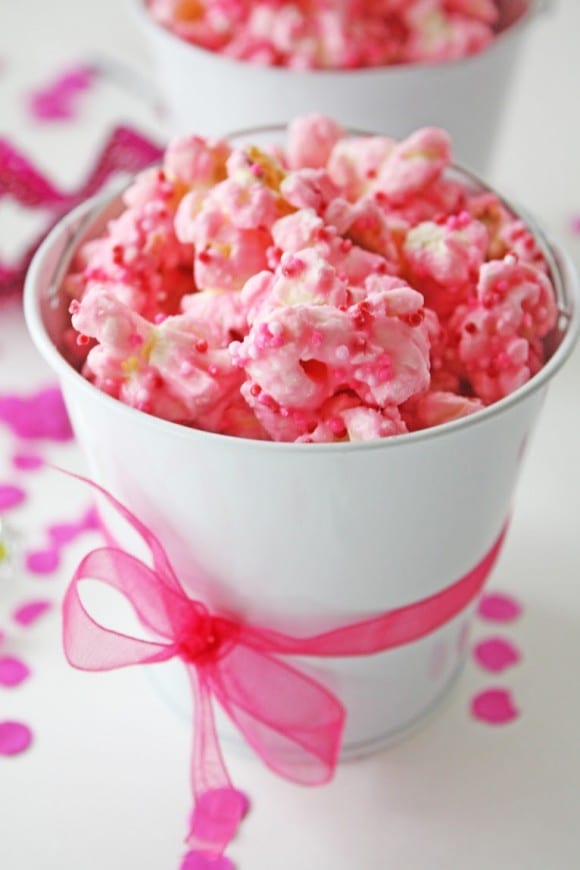 That's it! My daughter Annie is so excited to get "princess" popcorn at her birthday party next month! Kids love this and you can make it in minutes!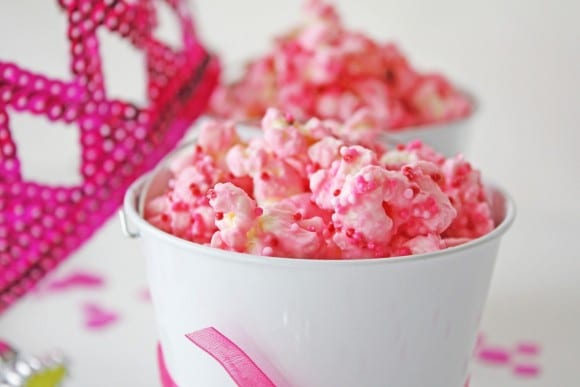 PIN IT FOR LATER: