(Decorating a dessert table? Today is the last day to enter our $25 giveaway from Superior Nut Store. It's so easy!)
A balloon shop opened up down the street from me in Santa Monica called Balloon Celebrations. Mind you, this isn't just any balloon shop. It's the balloon shop that does all the celebrity parties and movie premieres in LA. Therefore everything they do is BIG.
In fact, this is what the outside of the store looked like on Valentine's Day.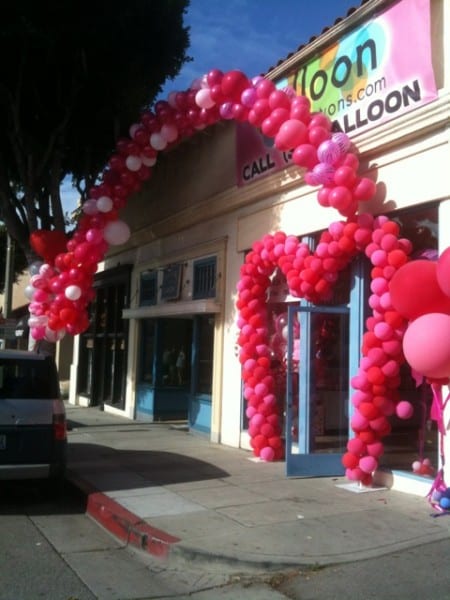 Cyndy, the owner, is an absolute doll. When I told her my budget for my daughter's birthday (which remember, is teeny tiny), she said she couldn't do anything great for that, but wanted to help me out and make the party fabulous, so she agreed to design two gorgeous balloon bouquets and have them delivered. How amazing is that?
Here are some examples of the unbelievable designs she's done. To see everything, check out the galleries on her site Balloon Celebrations. You'll be so impressed.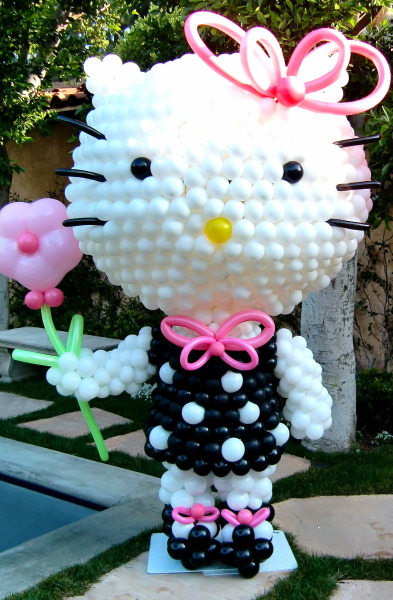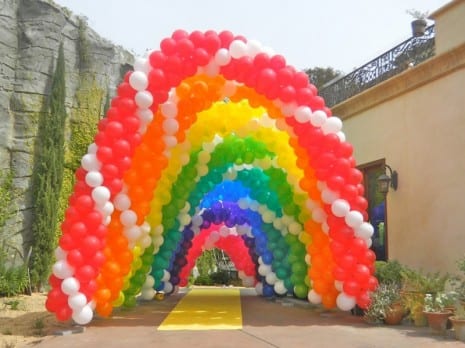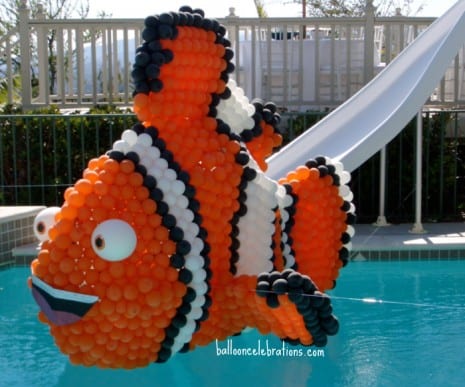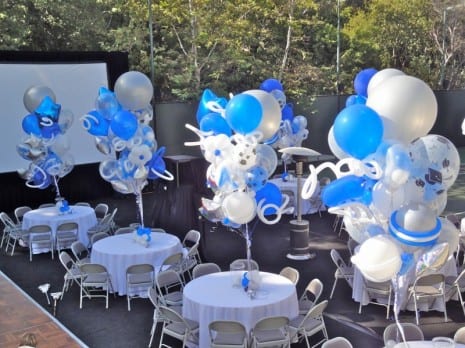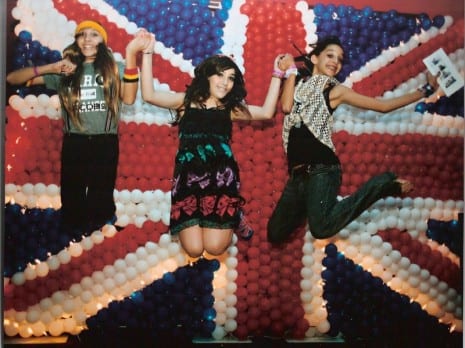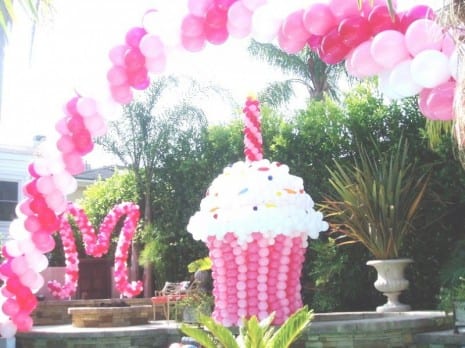 Here's a sample balloon bouquet.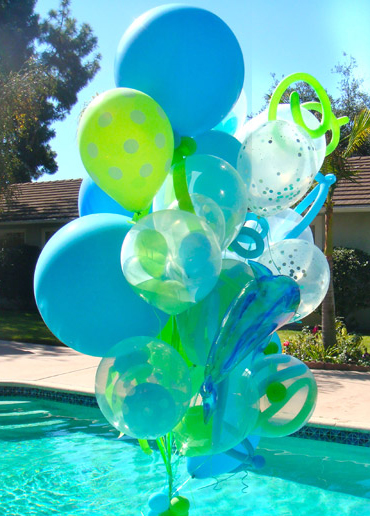 I can't wait to see what Cyndy does for Adelaine's party. There will of course be tons of photos.
So if you live in LA or nearby and need balloons for any occasion big or small, Balloon Celebrations is where it's at!
xxxx