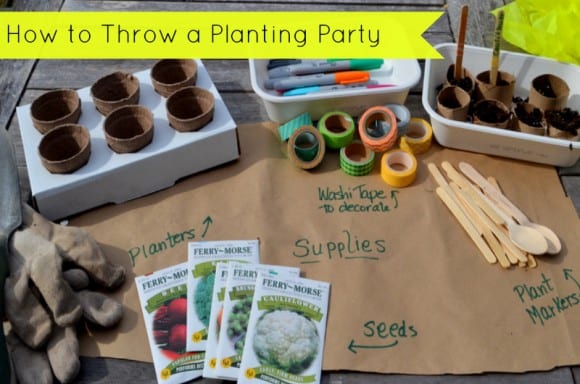 Melissa Newell from My Party Passion, is with her first Party on a Budget post for spring!
Happy almost spring, y'all!  It's me, Melissa – the Party on a Budget go-to-gal.   As I told you at the beginning of the year, I am cutting my budget even more (woot woot) and bringing you a ton of parties on a tight budget, some you won't even believe, like today's Mini Planting Party to get you in the mood for spring!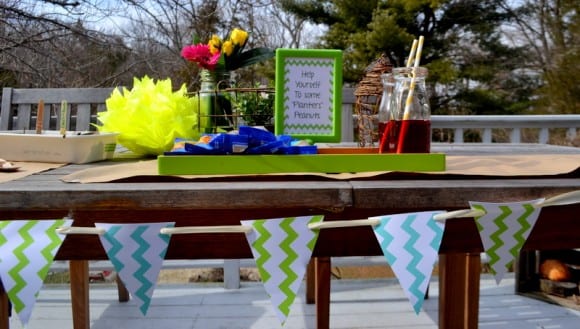 Each year, in our home school, we gather our supplies and start our seedlings early in March even though we won't be ready for planting outside for about 4 weeks.  Today was a sunny day in New York, and that made it the PERFECT day to start our "Sspring planting"! (Of course I had to make a little party out of it… hehehe!)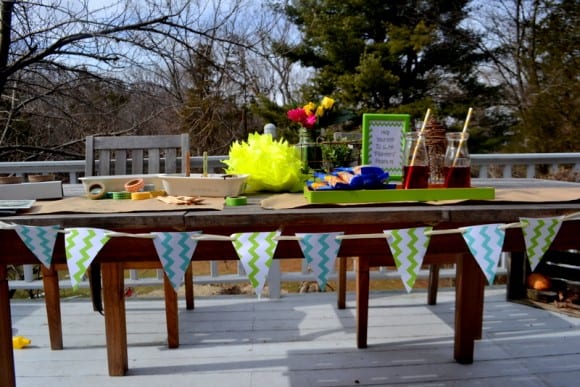 Supplies:
Scrap pieces of brown craft paper

(Dollar Store)

or you can use brown paper grocery bags

Paper towel rolls (cut up) or peat pots

Dirt

Seeds

Wooden sticks

Markers

Washi Tape for decorating (of course)!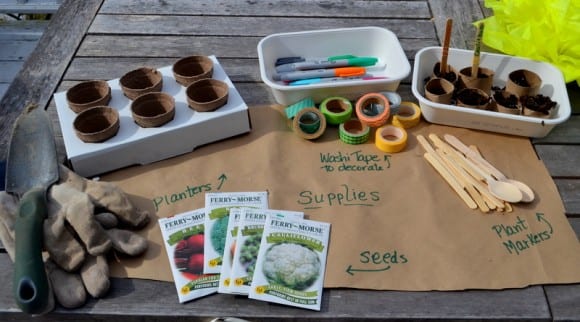 I gathered up all my planting supplies before I called the girls to the deck to help get this party started! We like to save all our "containers" that food came in to use for crafting and today was the perfect opportunity to recycle and reuse!
The girls were allowed to use the Washi tape to decorate their trays that the seeds would be planted in. Then I had the girls put some planting soil (or dirt) into the paper towel tube pieces (I used 1 roll and cut into 7 pieces). Then they put in the seeds into each piece.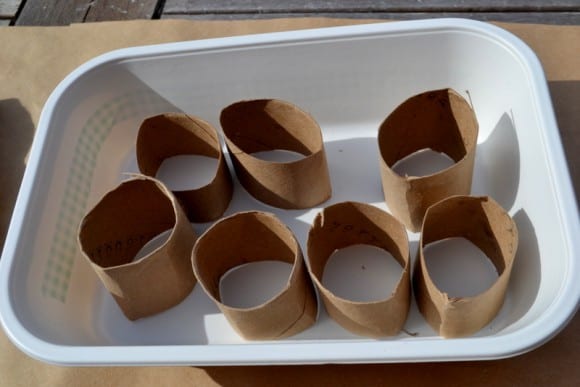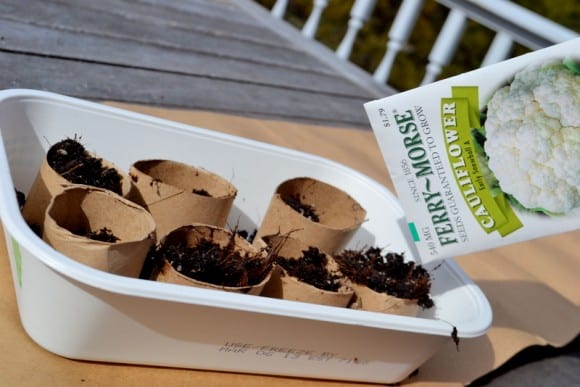 While that was happening, I was writing the type of seed that went into each tube piece and used it for the plant marker (before the girls moved them on me).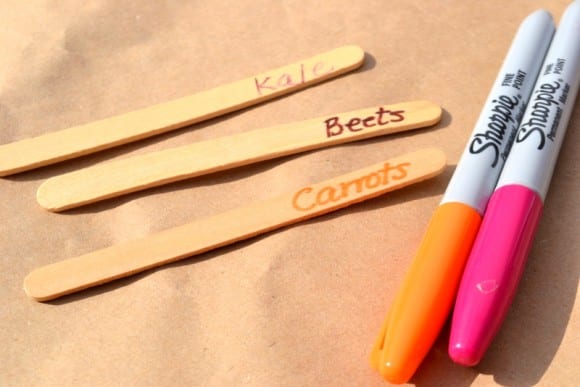 We continued this until we were out of supplies. Look what we accomplished!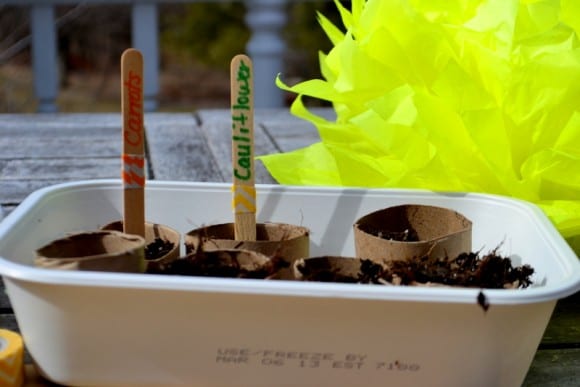 Then it was time for a snack. Of course I had to serve "Planters" peanuts and juice!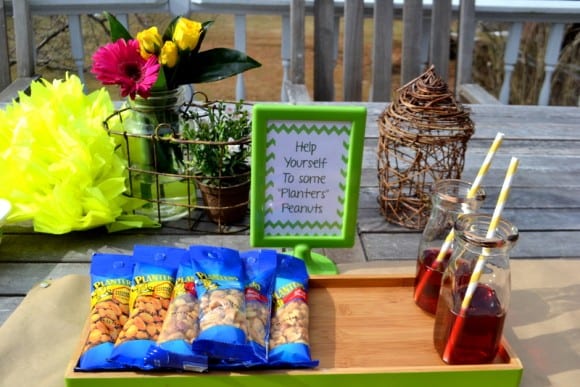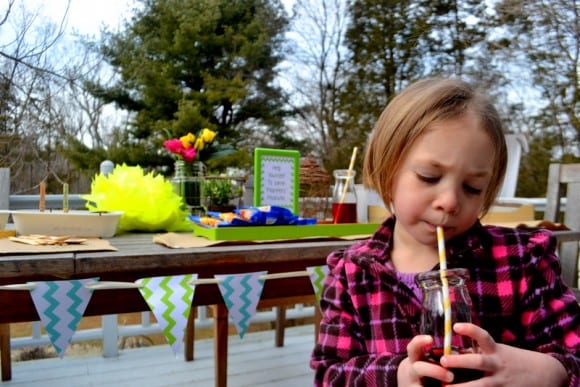 And for decor I used a bunting banner I had for another party, paper tissue pom flower (Party On Designs), and some fresh flowers I pulled from a bouquet in my home.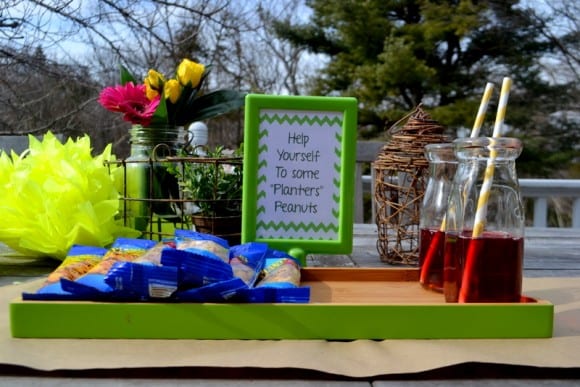 We will put these in the sun during the day but bring them in at night as it still gets below freezing here in NY for about another 4 weeks.  You can plant them with the paper towel tubes attached as they are biodegradable.
I am ready for Spring and all the fun that goes along with it!  I hope this party proves that it does not take a lot of money to celebrate anything!
GO TEAM!
Thank you, Melissa, this party makes me want to play in my garden! To learn more about Melissa, visit her at My Party Passion.