Want to cook something totally delicious and super simple? Try these puff pastry cheeseburger bites. They are out of this world! You get the flakiness of the puffed pastry, mixed the satisfying char and cheese of the burger in one tiny bite. These won't last. Promise!
Puff Pastry Cheeseburger Bites
Ingredients
Puff pastry sheets

1 lb ground beef

1 teaspoon salt

½ teaspoon pepper

¼ teaspoon onion powder

Ketchup

Dill pickle slices

Monterey Jack cheese
Creamy Beef Sauce
4 tablespoons butter, salted

3 tablespoons flour

2 cups beef broth

½ cup heavy cream

Salt and pepper to taste

1 tablespoon Worchestire sauce
Directions:
Preheat oven to 400 ℉. Spray cooking oil on a mini muffin tray. Set aside.
Let puff pastry thaw according to package instructions. Unfold puff pastry on a cutting board. Using a small circle cookie cutter, cut out circles slightly larger than the mini cookie pan. Press each circle into the muffin pan, forming a cup. Bake the puff pastry cups at 400 ℉ for 7-8 minutes.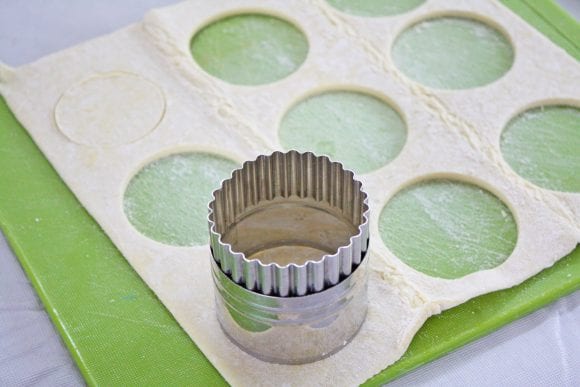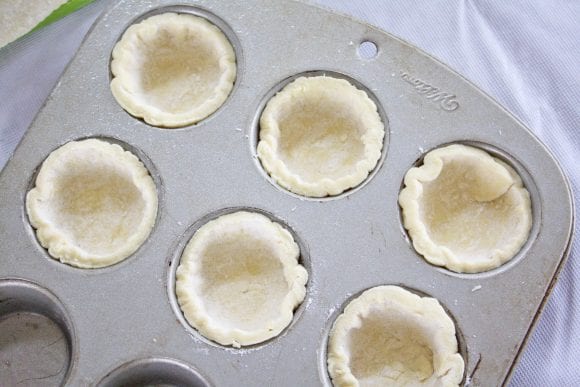 Brown the ground beef and drain any excess fat. Season with salt, pepper and onion powder. Cover with foil to keep the meat hot.
Melt butter in small saucepan. Whisk in flour until a thick paste forms. Slowly pour in beef broth, whisking to blend the paste. Stir in heavy cream and worchestire. Bring to a simmer and cook until sauce begins to thicken.
Remove puff pastry from oven. Remove each cup while they are still warm from the pan. Fill each puff pastry cup with seasoned ground beef (make sure the ground beef is hot enough to melt the cheese).
Pour a tablespoon of hot creamy sauce over each hamburger bowl. Top with cheese, ketchup and dill pickle slices. Serve when hot.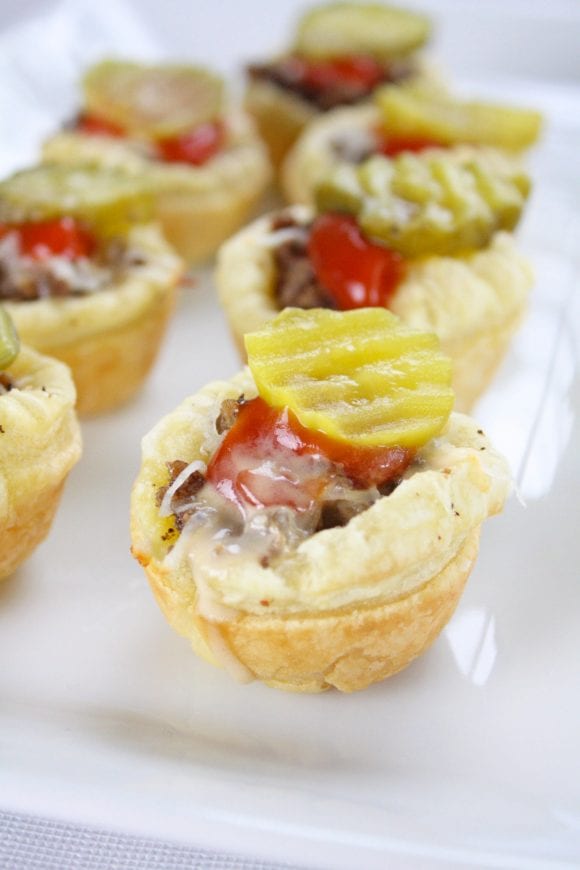 Absolutely delicious! These are great to serve at a party or just for your family!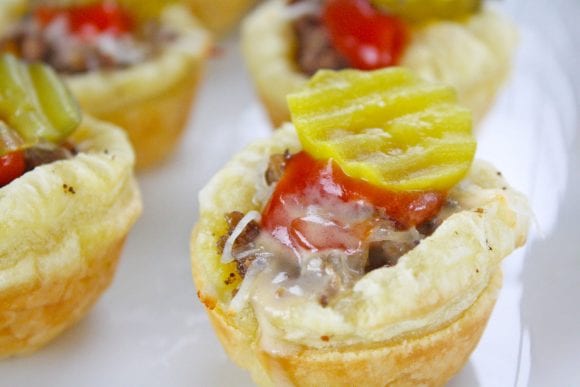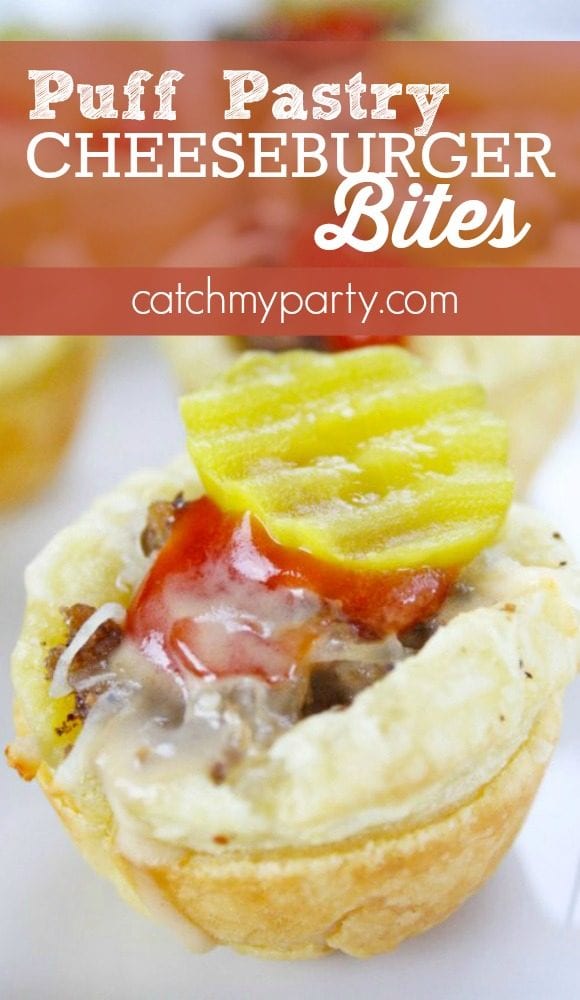 This recipe was created by our style and food contributor, Shauna at Ella and Annie Magazine!
To see more of Shauna's work, check out Ella and Annie Magazine and visit her on Facebook, Twitter, Instagram, and Pinterest.
MORE RECIPES YOU'LL LIKE: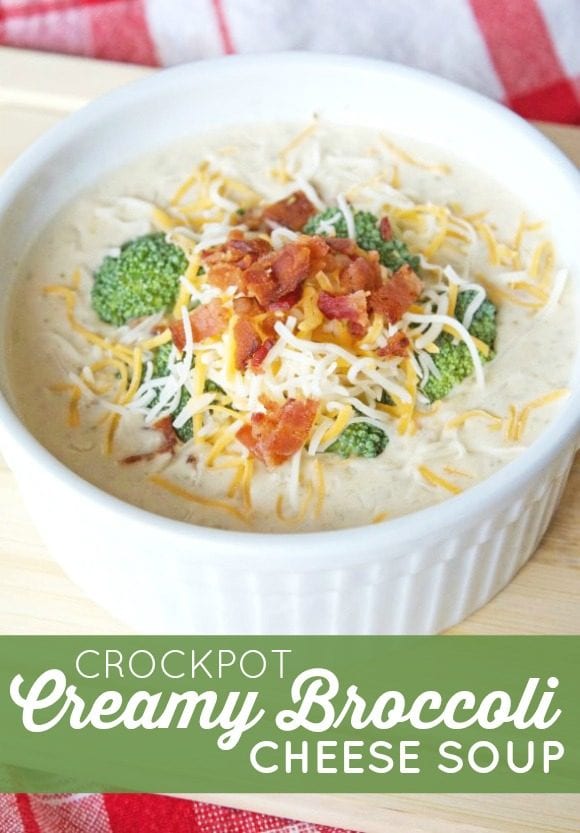 Save
Save
Save
Save