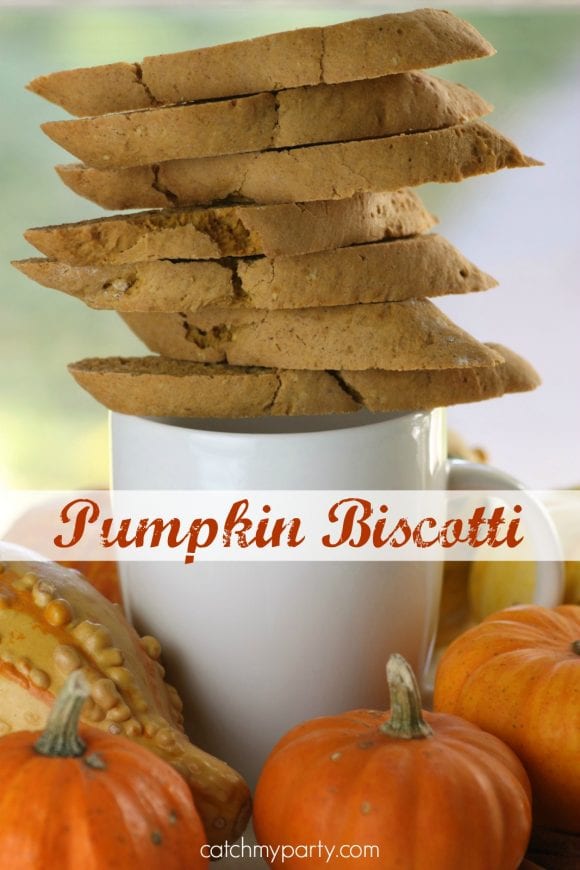 I'm excited to share my pumpkin biscotti recipe because it's absolutely delicious. It tastes like standing by a toasty fire on a cold autumn night with something sweet and spicy in your mouth. It is the most comforting biscotti I've ever made. 🙂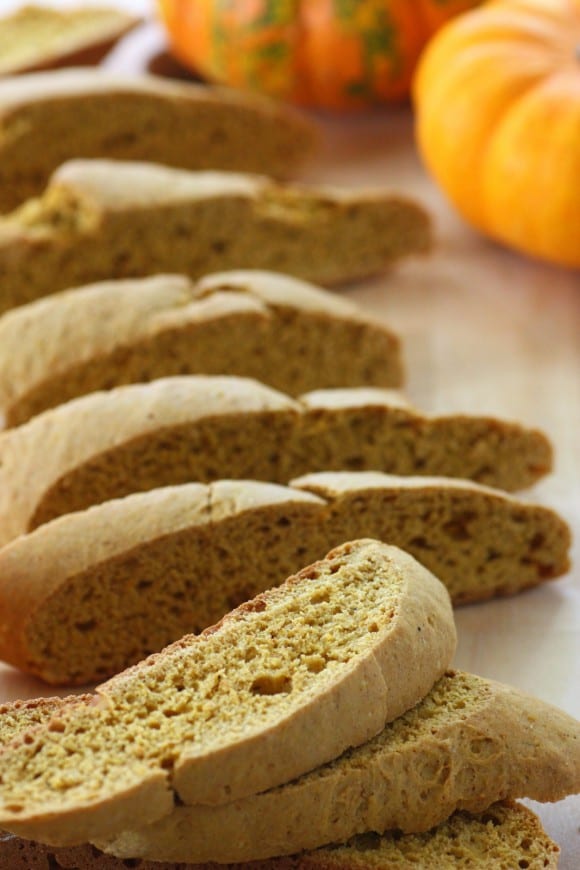 Pumpkin Biscotti Recipe
Makes 2 dozen
Ingredients:
2 cups flour
2 teaspoons baking powder
1/2 teaspoon salt
2 teaspoons pumpkin pie spice
1/4 cup butter (at room temperature)
1/2 cup canned pumpkin
1/2 cup sugar
2 eggs
Directions:
Preheat the oven to 350°F.
Whisk together flour, baking powder, salt, and pumpkin pie spice and set aside. If you don't have pumpkin pie spice, just substitute 1/2 teaspoon each of ground cloves, cinnamon, ginger, and nutmeg.
Add the room temperature butter, eggs, pumpkin puree, and sugar to a mixing bowl, and beat on high for about two minutes.
Pour in all the mixed dry ingredients, and mix on low until it is just combined.
Divide the dough in half in the bowl. Biscotti dough is already sticky, and adding the pumpkin puree makes stickier, so set aside some flour to coast your hands as you handle it. Lift the dough out and drop it on the lightly greased baking sheet (or use a silpat). Form the dough into two logs, about 12 inches long, and 2 inches wide.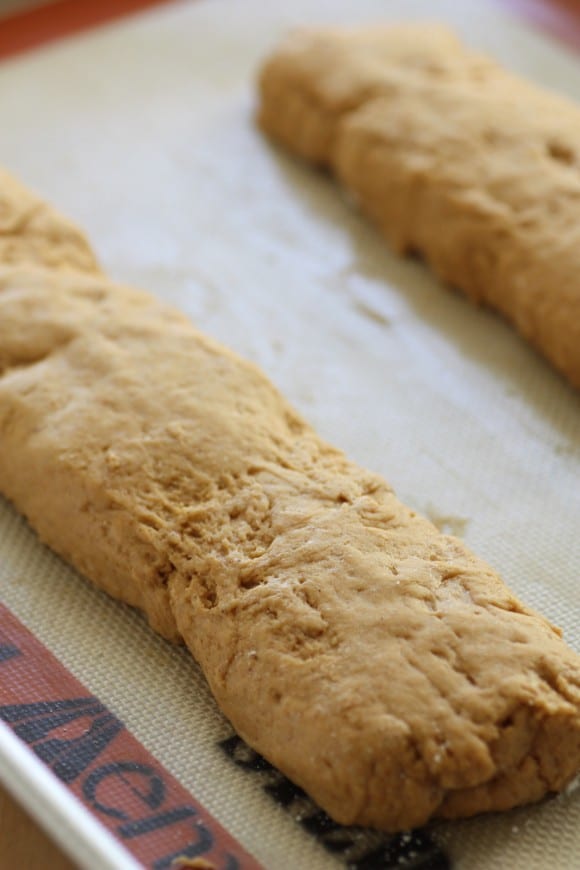 Bake for about 30 minutes until it just starts to brown. Take the baking sheet out of the oven, and turn the oven down to 275F. Let it biscotti cool until you can handle it, about 5-10 min,
Using a serrated knife to cut each log diagonally into about 1/2 slices. Cut diagonally so you can get nice long pieces.
Lay the pieces back on the baking sheet, and put them back into the oven to cook for 15 min. Take them out flip them and put them back in for 15 min. Repeat twice more (1 hour total cooking time at 275F).
This biscotti takes longer than normal to dry because of the pumpkin puree. You'll know they are done if you can tap the center and it is crisp, and if you squeeze the center, there should be no give. If they start to brown inside the edge before they crisp, turn the oven down to 250F.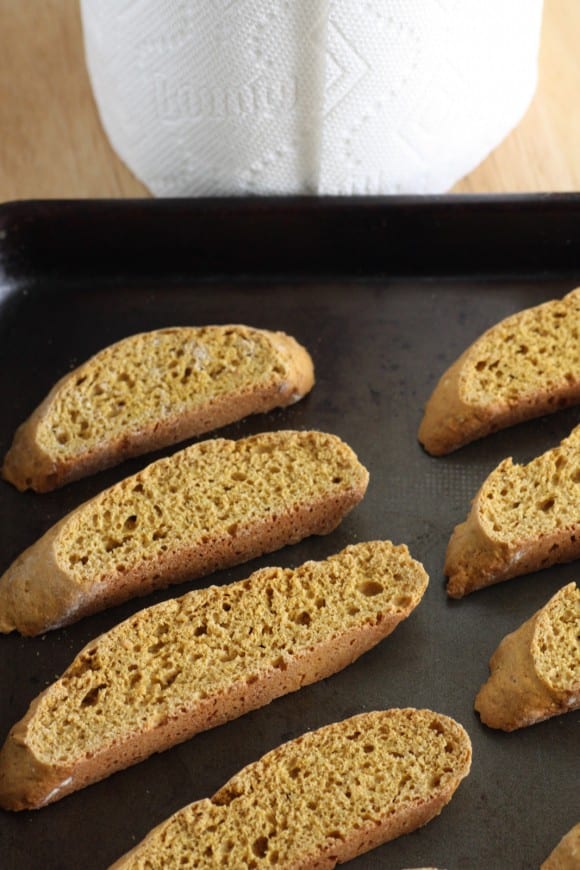 Now enjoy! You'll love these!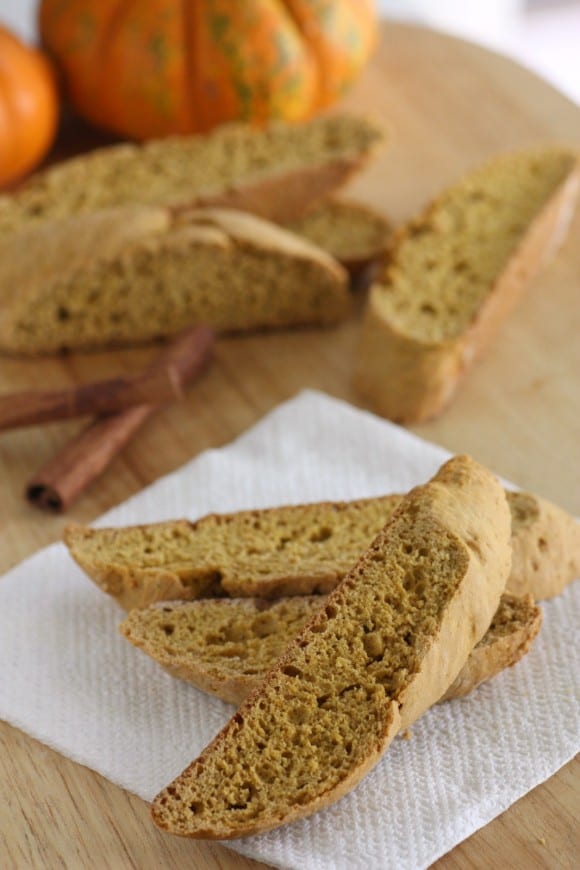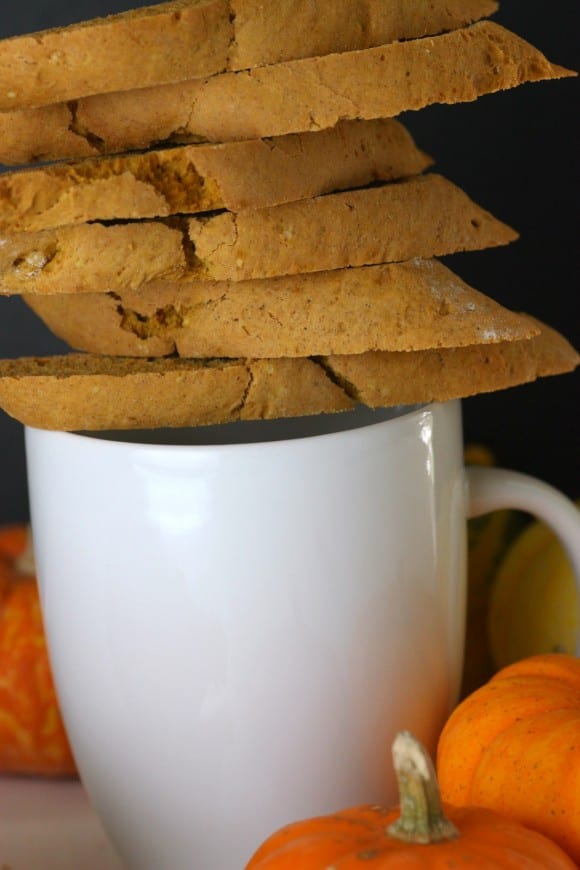 For more Thanksgiving inspiration, check out these Thanksgiving celebrations, free Thanksgiving printables, and creative Thanksgiving ideas from our site.