My daughter, Lainey, loves to bake.
But when I told her Bounty asked us to do a yummy baking post together, she said no — she would only do the post if she could to do everything herself with no interference from me.
This is what happens when you have a feisty, independent, nine-year-old. I love those qualities in her, but when it comes to baking, it can cause a little trepidation in my heart.
I knew I had Bounty paper towels to help with the mess, so that calmed my nerves a little.
I opened a roll, lined the table with it, and ultimately said, yes, she could do the recipe all by herself.
(Btw, because Bounty is the most absorbent paper towel out there, I always line my table and countertops with it when we're baking. It's amazing how messy this kid can get and how Bounty can clean her up!)
We settled on our quick and easy molten chocolate lava cake recipe because it's a family favorite, it only has a few ingredients, and it is so rich, chocolatey, and delicious that I was actually excited to eat one!
First Lainey worked on buttering and flouring the ramekins.
Next she melted the butter in the microwave and stirred in the chocolate chips.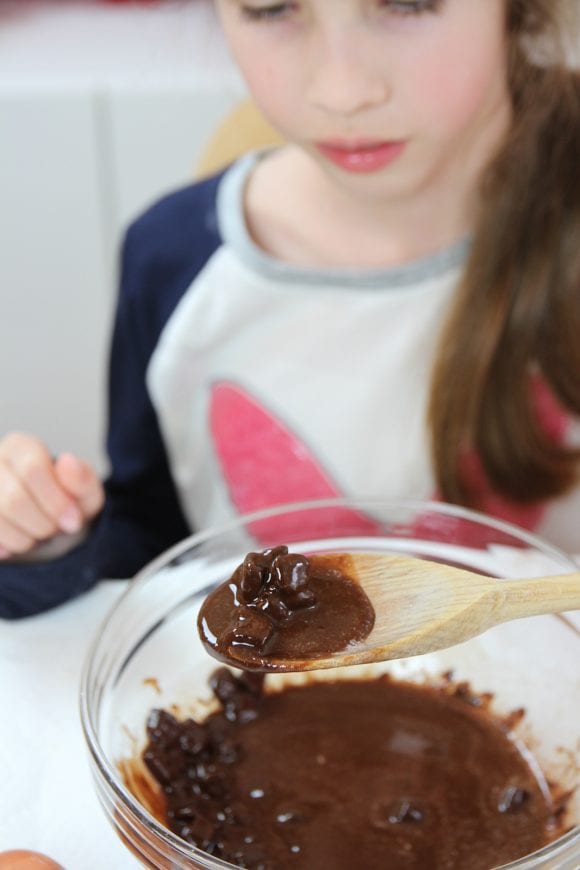 She handled cracking and separating the eggs.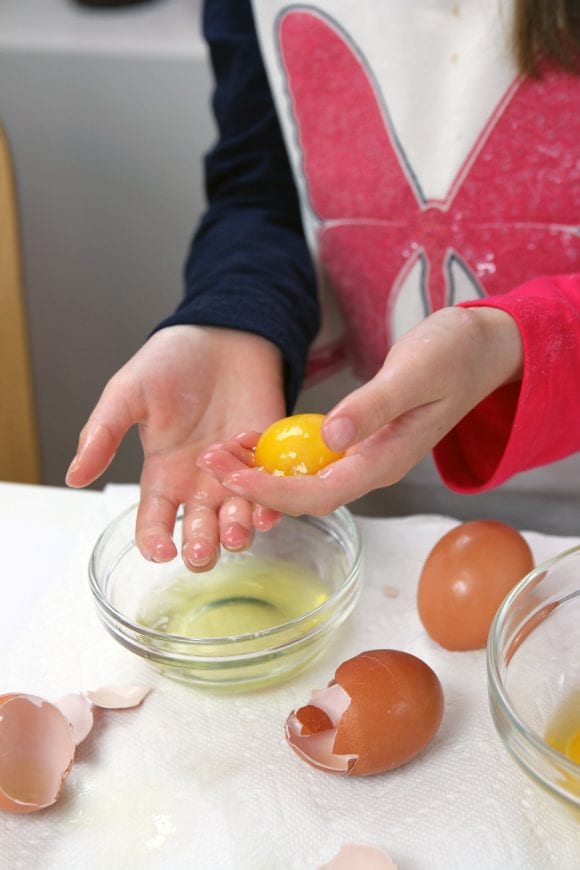 Which of course led to this Bounty moment (one of many).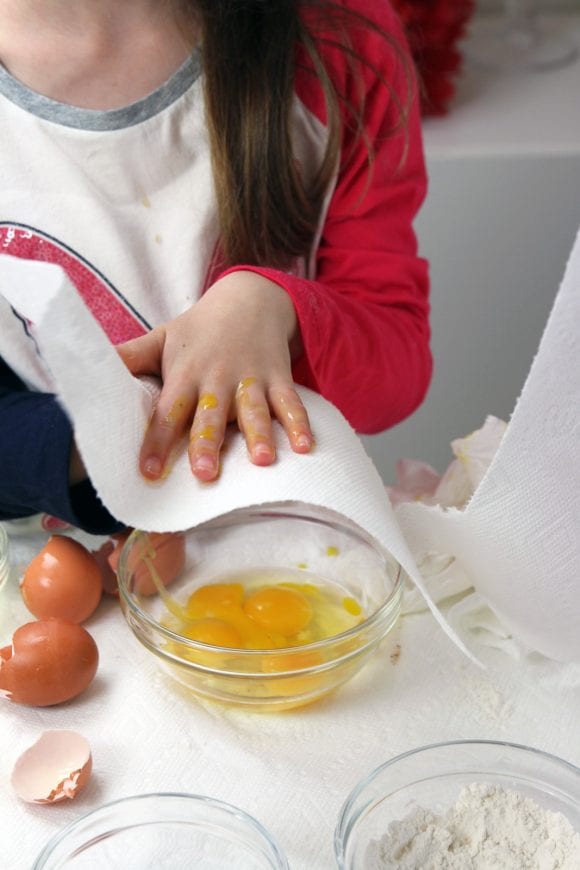 She mixed the eggs then added them into the chocolate.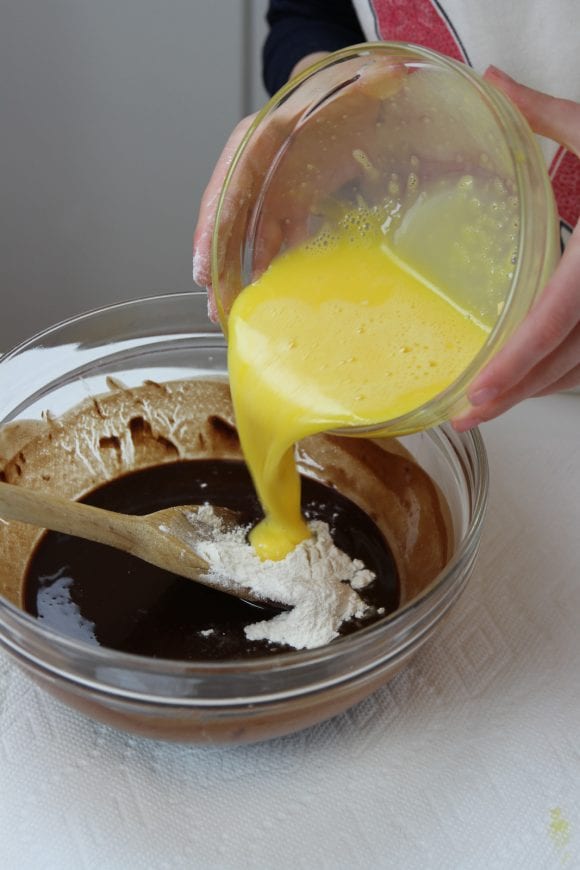 And she even handled the mixer with me saying a small silent prayer. 🙂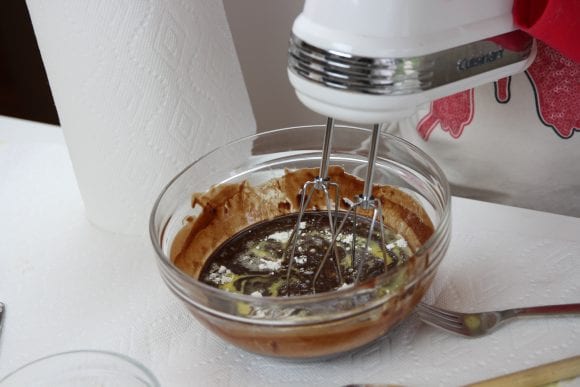 She counted each spoonful perfectly as she divided up the batter into the four ramekins.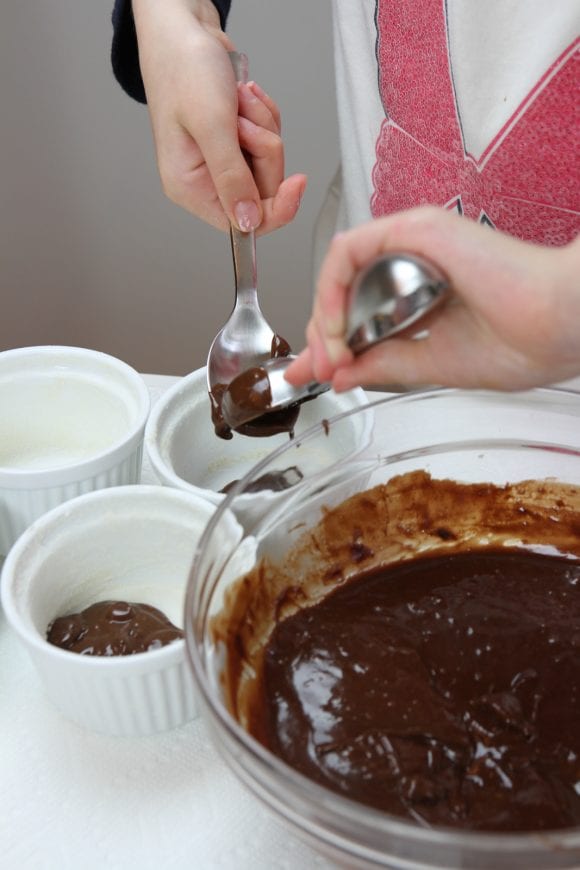 And here was one of her favorite moments.
Out of the oven…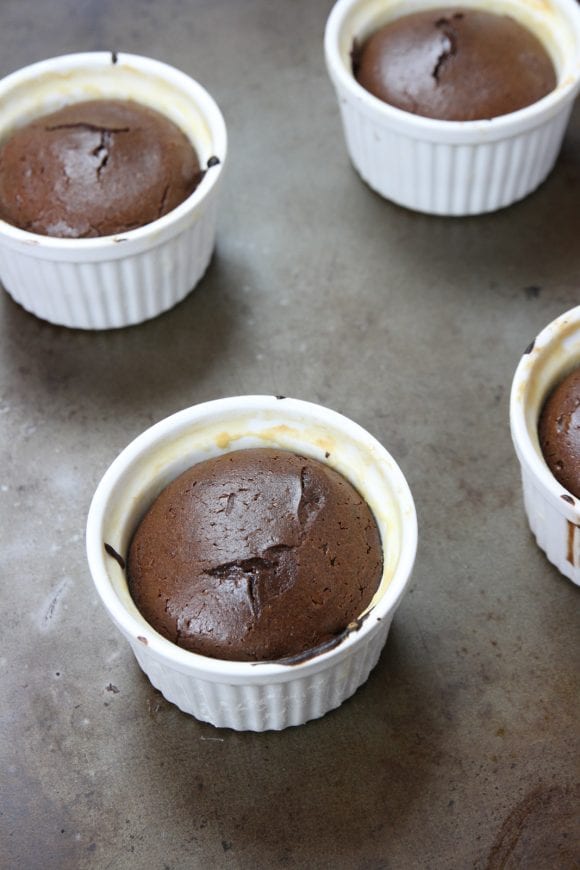 And open! Loving that ooze. These are beyond delicious – rich, chocolatey and oh so decadent!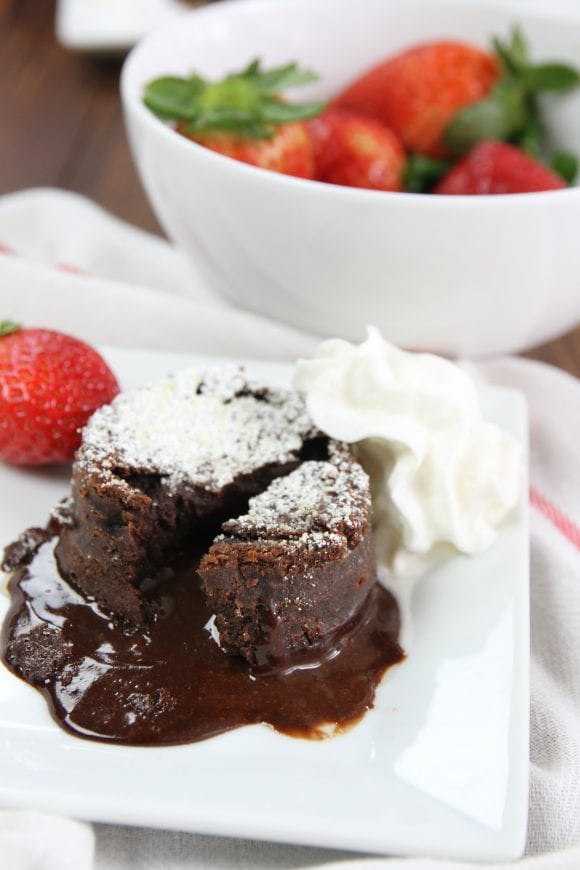 Another shot for posterity.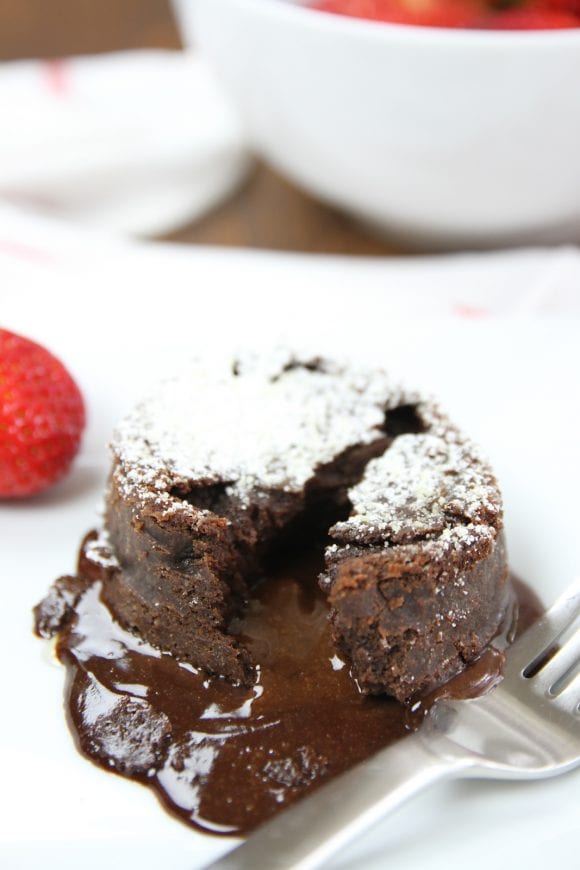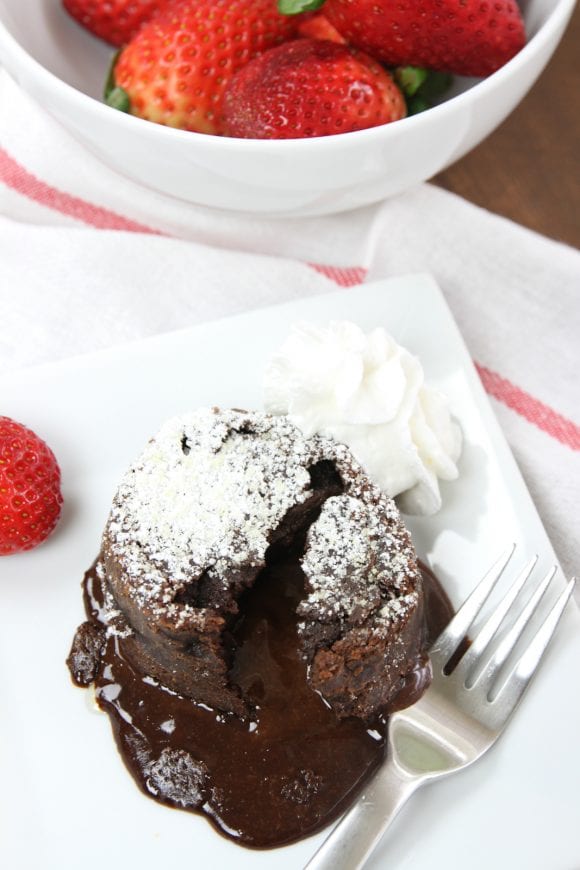 Quick and Easy Molten Chocolate Lava Cake
Makes 5 ramekins (4 oz)
Ingredients:
1/2 cup butter plus extra or buttering the molds
4 oz. dark chocolate chips
4 eggs
1/2 cup sugar (we only used 2 tablespoons and it tasted delicious)
1 teaspoon salt
2 teaspoons flour, and extra for dusting
Directions:
Preheat oven to 450 degrees.
Butter and lightly flour four molds.
Put the butter in a medium bowl and melt it in the microwave. Add the chocolate chips to the hot butter and stir until melted.
Crack 2 eggs into a bowl, and add 2 additional yolks.
Add the sugar and salt and beat or whisk until light and thick, about 1 minute.
Add egg mixture and 2 teaspoons flour to the melted chocolate; beat until combined.
Divide the batter among the molds. (We used ramekins but I think silicone molds would help you remove the cakes more easily.)
Put the molds on a baking sheet and bake until the cakes have puffed up a little bit, but they look undercooked (trust me) 6-7 minutes. Let sit for 1 minute.
Put a plate on top of the mold and carefully invert the cake onto the plate. Let it sit for 10 seconds, then carefully work the cake out of the mold.
Serve immediately!