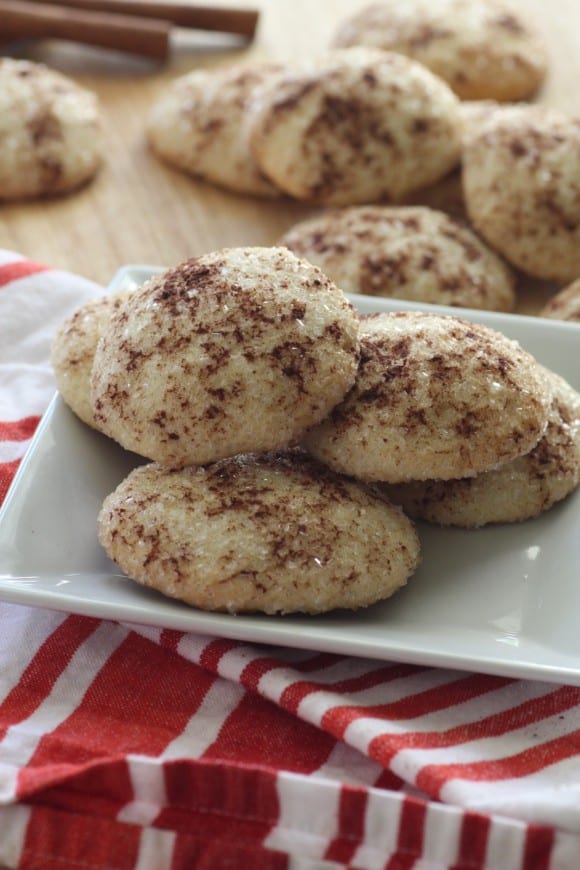 It's almost the holidays and what does my family love to do? Bake cookies and watch movies. This is our favorite homemade snickerdoodle recipe. We make these every holiday! They're delicious.
Quick Snickerdoodle Cookies
Makes 2 dozen
Ingredients:
2 3/4 cups all-purpose flour
1 tsp baking powder
1/2 tsp salt
1 cup butter, softened
1 1/2 cups granulated sugar
2 eggs
1 1/2 tsp vanilla extract
1/2 cup white sanding sugar
Cinnamon
Preheat oven to 350 degrees.
Add the flour, salt, and baking powder into a bowl, mix, and set aside.
In another bowl, add the softened (room temperature) butter, eggs, sugar, and vanilla. Beat with an electric mixer until smooth — ab0ut a minute.
In three or four batches, add the dry ingredients to the wet, mixing until incorporated.
Roll them into one inch balls. Roll them in a bowl filled with white sanding sugar.
Place them on a cookie sheet lined with parchment or a silicone mat. Flatten them down a little.
Sprinkle with cinnamon.
Bake at 350 degrees for 8-10 minutes. I take them out when there just starts to be the slightest hint of browning along the bottom.
Enjoy!