If you are looking for the perfect quinceanera gift, don't miss the gorgeous 15 quinceanera gift ideas we rounded up to help you pick the perfect one.
Celebrating a quinceanera is a major milestone for every 15-year-old Latina.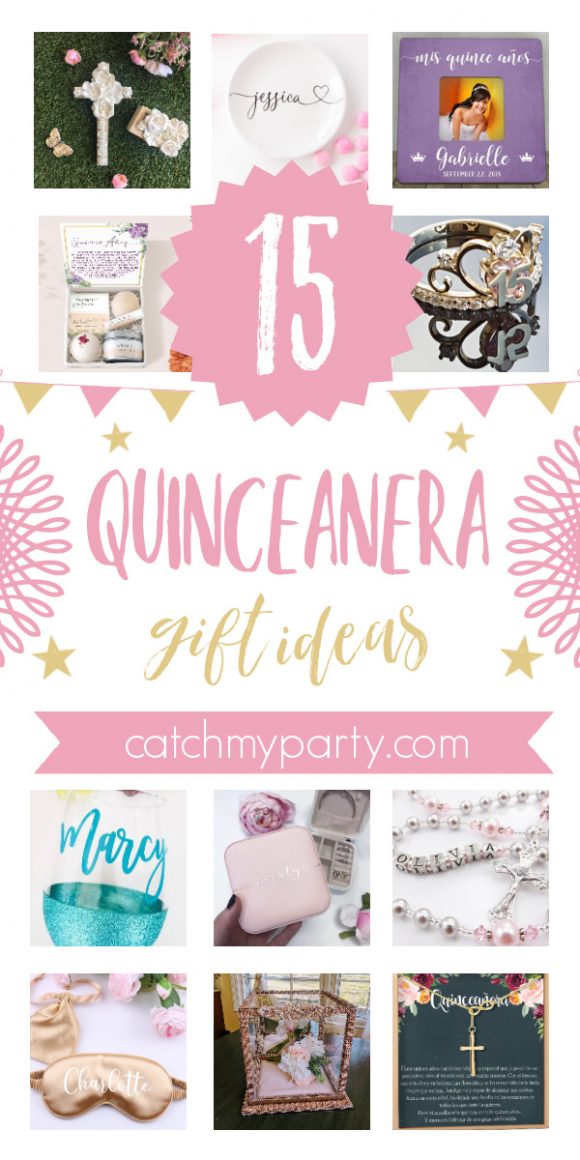 We've got many wonderful ideas, such as jewelry, religious gifts,  and so much more…
Scroll down to take a look!
Fall in Love With These 15 Gorgeous Quinceanera Gift Ideas!
Jewelry
A girl can never have too much jewelry, so let's kick off our list of 15 gorgeous quinceanera gifts with this stunning crown ring.
It will look absolutely amazing on the birthday girl's finger and is a gift that she will cherish forever.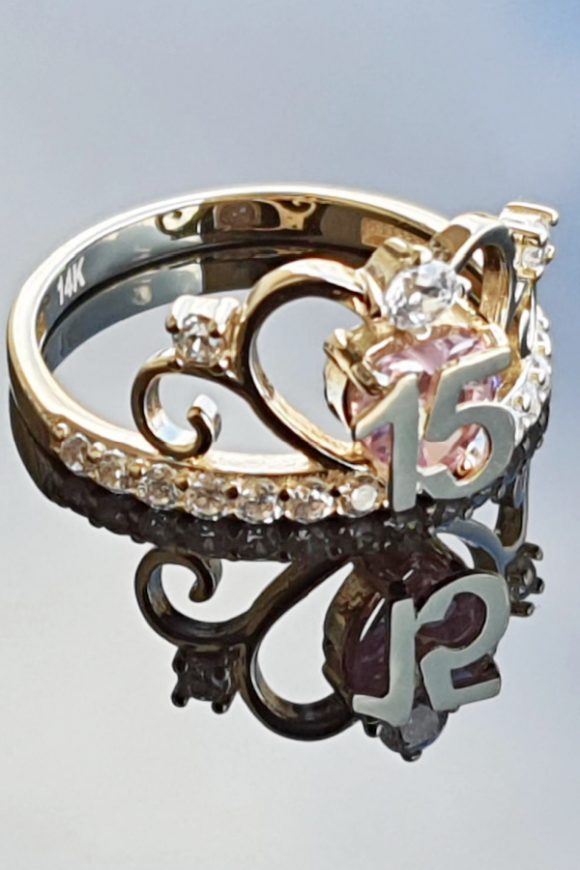 A bracelet is also a wonderful gift for any girl celebrating her quinceanera.
The adjustable bracelet is made up of personalized silver-plated quinceanera-themed charms and is a fabulous gift for such a special occasion.
If you are looking for a beautifully designed quinceanera pendant, look no further.
This sweet '15 Años' one is perfect for anyone celebrating a quinceanera.
The delicately crafted gold-tone filigree heart pendant comes with an adjustable sterling silver chain from 16″ to 18″ long.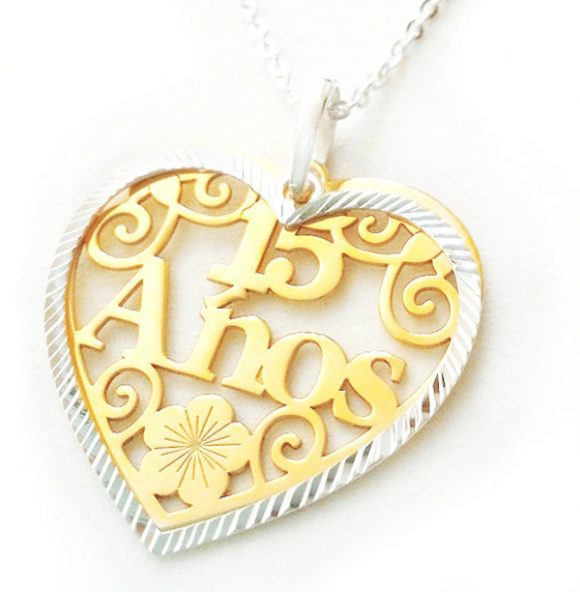 A girl has got to keep her jewelry somewhere, so how about surprising her with a custom-made jewelry box?
It is a fabulous gift for her to store all her precious jewelry. Perfect to use both at home and on the go.
It is personalized with the birthday girl's name to make it that extra bit special and is available in 3 pretty colors: pearl white, pearl blush, and pearl nude.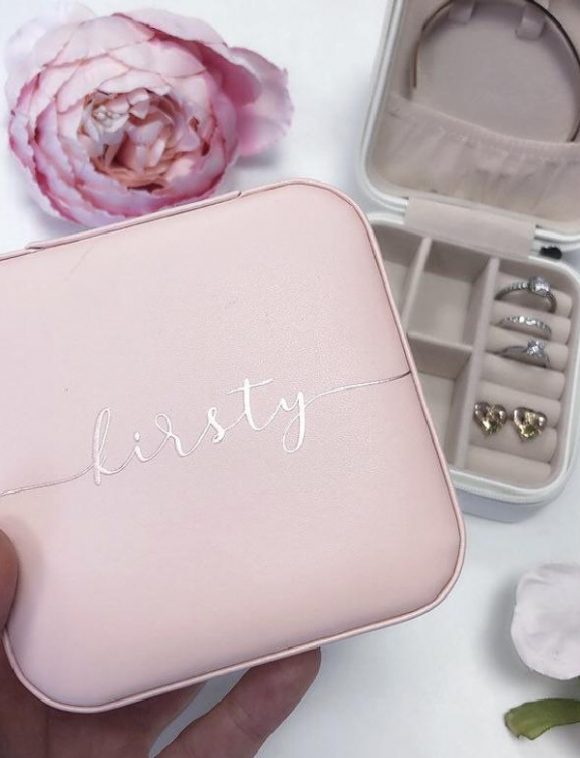 This sophisticated personalized trinket dish is an ideal gift for a quinceanera.
It's just what any girl needs to store her favorite pieces of jewelry together in one place, such as her rings, earrings, or necklaces.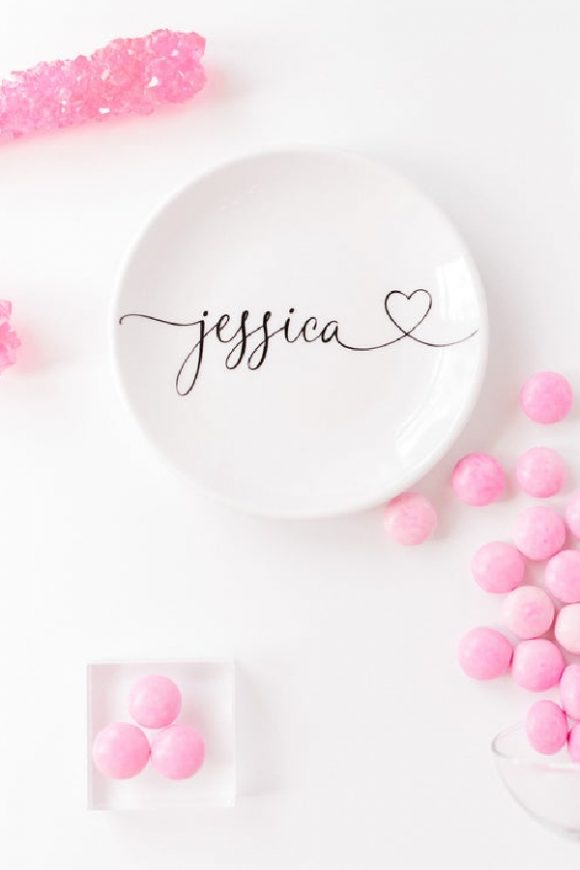 Religious Gifts
If on the other hand, you are looking for a religious gift, then this personalized rosary may be just what you are looking for.
Handmade with Swarovski crystal beads in grey and light pink, this rosary can be personalized with a name and you can choose a sacrament medal.
A crucifix necklace is often worn as an indication of the commitment to the Christian faith.
This next quinceanera gift idea is a wonderful keepsake that the birthday girl can treasure.
It comes with an inspiring message telling her to look at this day as a milestone in her life journey, and to embrace her step into womanhood with the love and support of the family.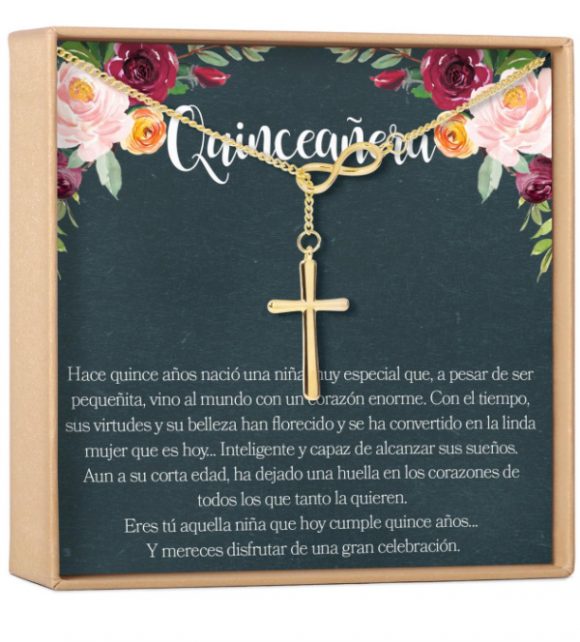 A crucifix placed on a wall symbolizes Jesus's sacrifice for mankind.
A heartwarming floral crucifix will surely be an esteemed reminder of the precious day.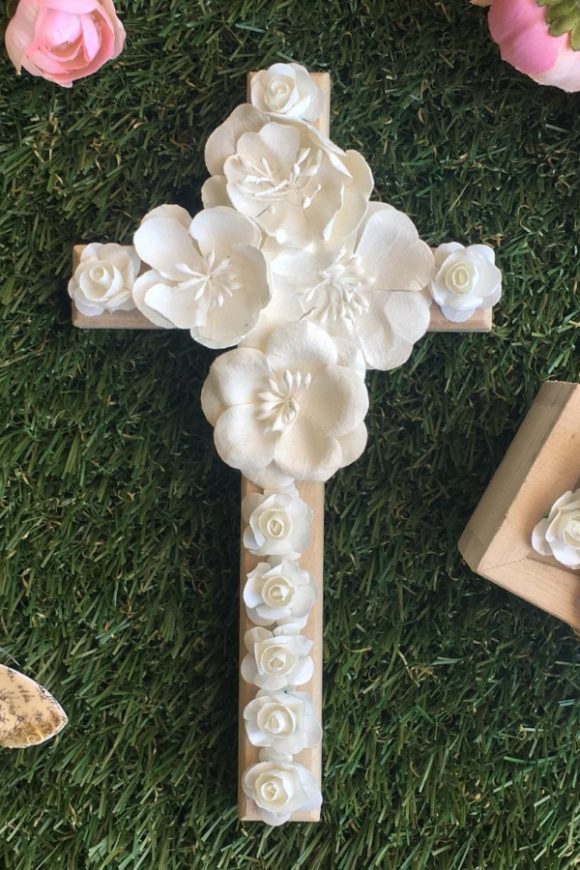 Keepsakes
This rose gold sparkling box is just what the birthday girl needs to store and show off the precious items from her special day.
It's perfect for storing shoes, a bouquet, a tiara, or anything else that she wants to hold onto and treasure for the rest of her life.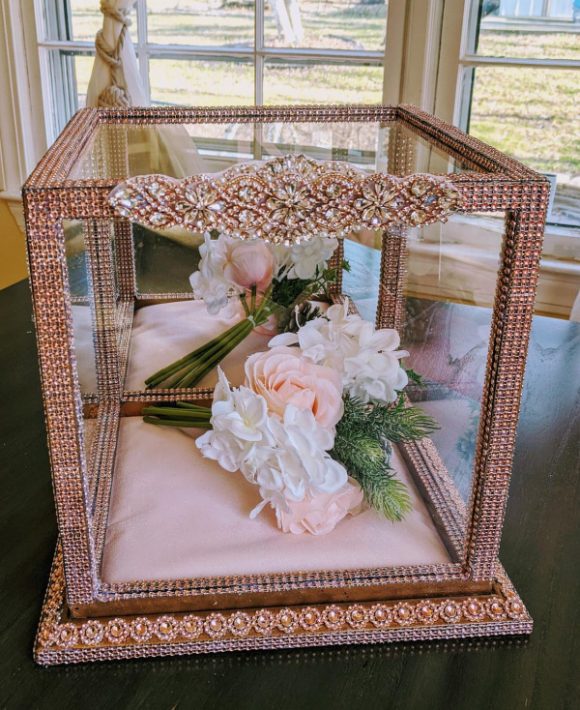 Another special way in which the milestone day can be preserved is with a beautiful quinceanera-themed picture frame.
Personalized with a name and date, it is ideal for a favorite photo of the big day.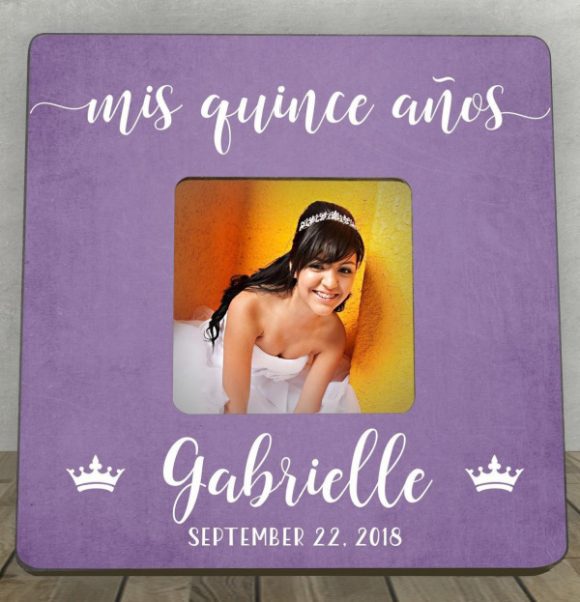 Mugs are a great gift and this one is so much fun.
This fabulous quinceanera mug with a glittery crown will stand proud on any shelf and do justice to any hot drink.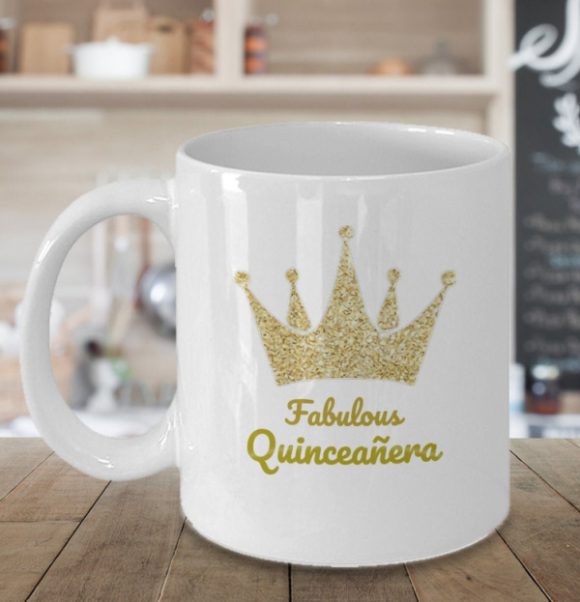 Treat the birthday girl to a glittery personalized glass that she can use every day with her favorite drink.
Not only will it make her feel special, but will also serve as a reminder of her wonderful day.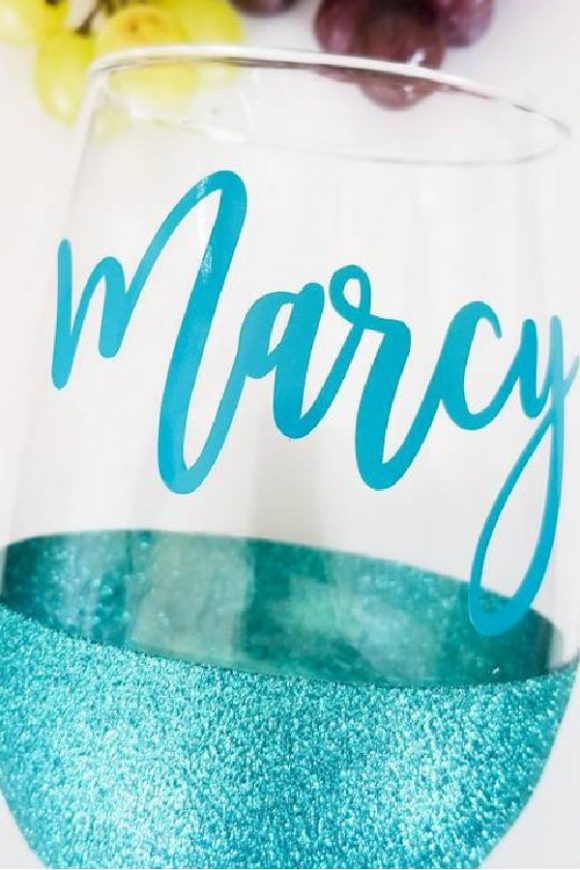 Keeping a journal can be such a rewarding thing to do.
This fabulous pink monogrammed leather journal is so sophisticated and is a gift that will be so appreciated by someone wanting to jot down their thoughts or drawings over time.
Pampering
After such a big day and so much hard work planning it, this quinceanera-inspired spa box is just what the birthday girl needs to relax and unwind.
The spa box includes a tranquil lavender soy wax candle, a peppermint-shea lip balm, a lavender natural castile soap, a relaxing rose petal bath bomb, and an uplifting orange bath bomb.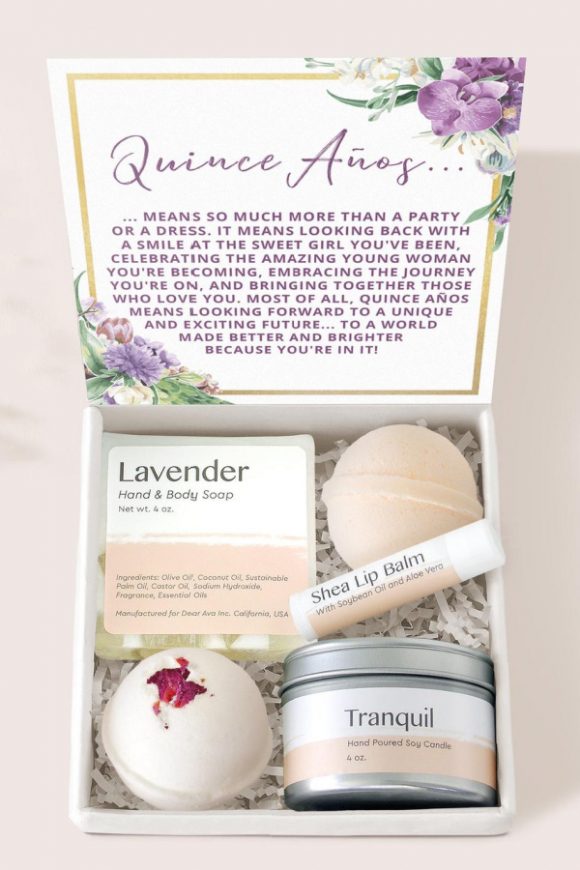 To finish off our roundup of quinceanera gifts, we have this luscious personalized satin eye mask.
It is super soft and just what the birthday girl needs to send her off into a deep sleep after such a memorable day.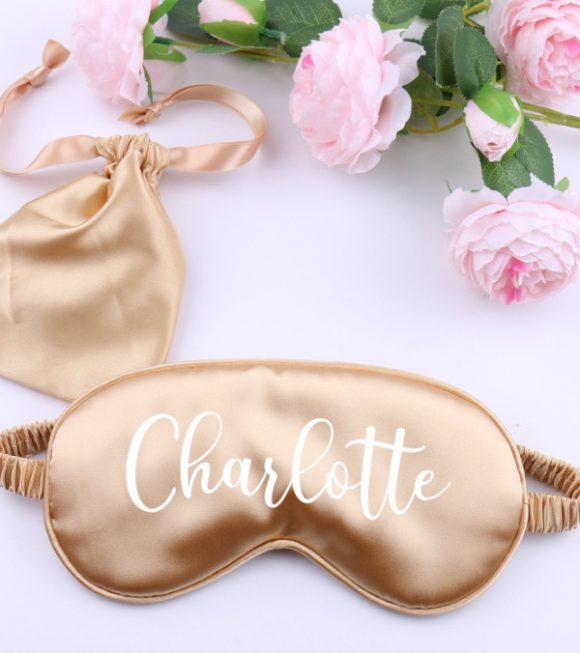 Need more Quincenera Party Ideas?
Some links are affiliate links. If you click and purchase we might make a small commission at no cost to you.