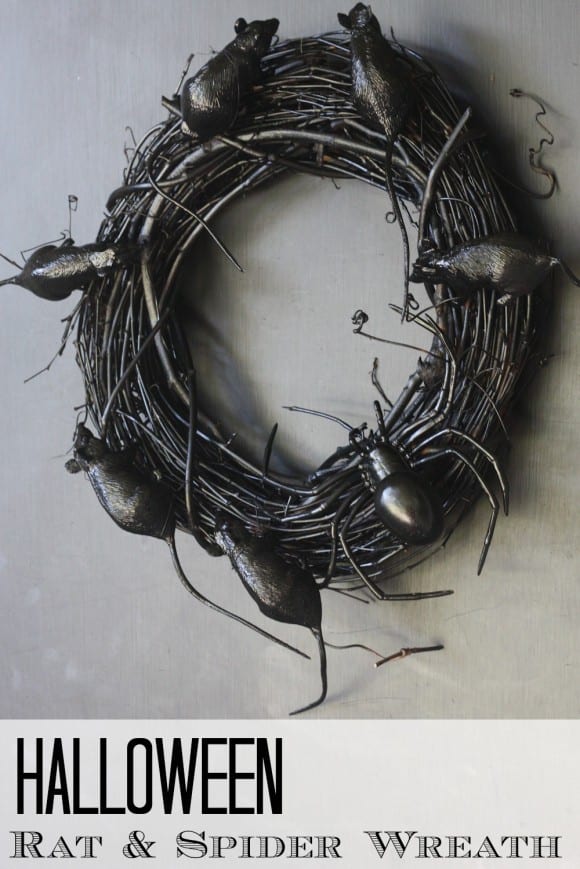 Be warned, my daughter Lainey, who is 9, is all about "creepy" this Halloween. I think she's rebelling against my usual tendency to go "cute." So in honor of Lainey, I made this creepy rat & spider halloween wreath to show our neighbors we mean scary business this year!
The best part is this was one of the simplest wreaths I've ever made.
Supplies:
There are black roses in the photo, but I ultimately decided not to use them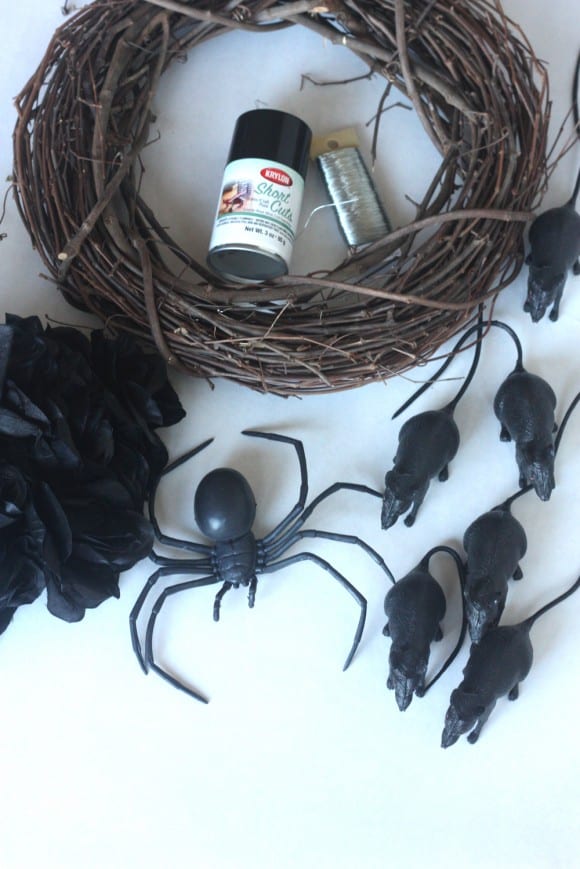 Arrange rats and spider how you like. Attach with floral wire.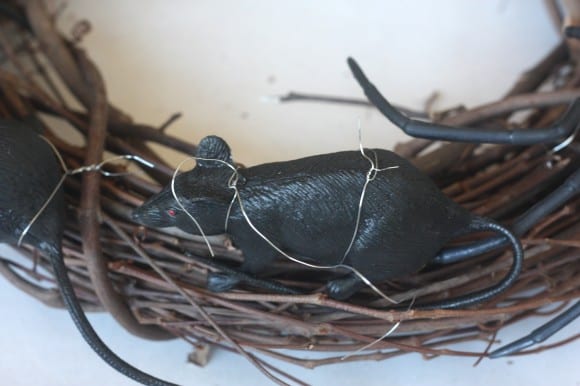 Trim excess wire off ends.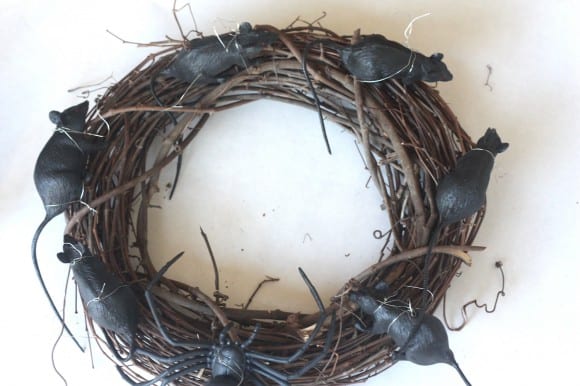 Take the wreath outside and spray with black shiny spray paint. Wait for it to dry. That's it!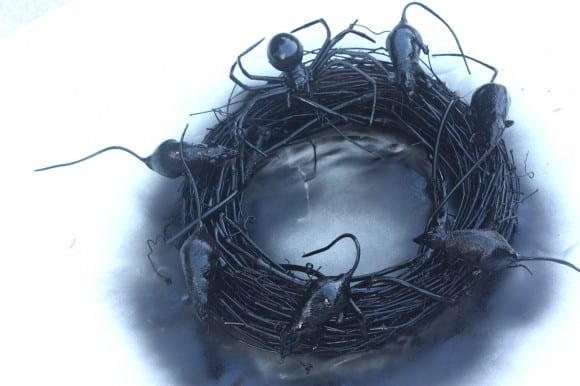 Now hang it and freak everyone out with your creepy wreath! Btw, my daughter loves it. It's hanging on our front door right now scaring the mailman.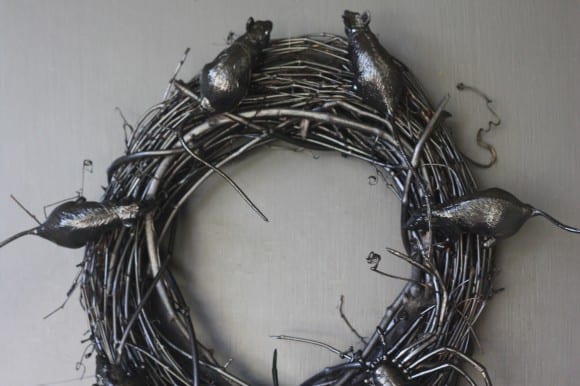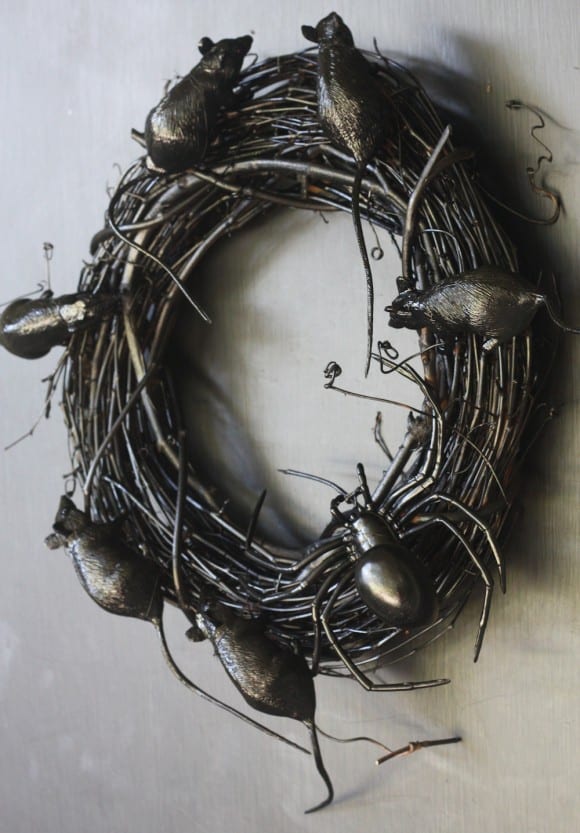 Since we're in a creepy mood this Halloween, check out this roundup of the top 10 scariest Halloween parties from Catch My Party.