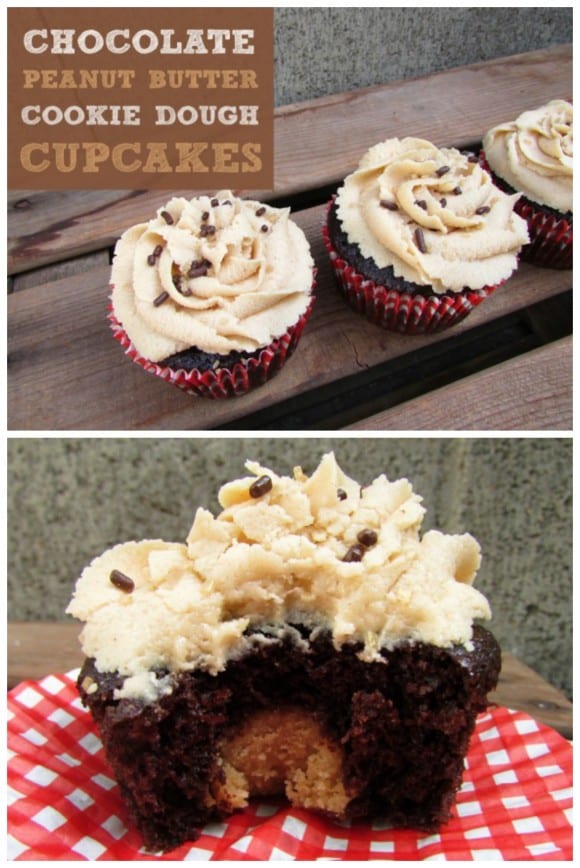 Molly at CakeFYI is back with another insane dessert… chocolate peanut butter cookie dough cupcakes!! I'm dying because this is so up my alley!!!
In my household, the combination of chocolate and peanut butter is an absolute dessert staple. If you love it too, then you'll definitely want to try these cupcakes!
This unique recipe starts with a simple chocolate cupcake batter, but by adding edible raw peanut butter cookie dough to the center, as well as more to the batter, you get something totally transformed. Plus I top them with peanut butter cookie dough frosting for just a tad more decadence!
Edible Raw Peanut Butter Cookie Dough
Ingredients
1/4 C Butter
1/4 C White Sugar
1/2 C Brown Sugar
2/3 C Flour
1/4 C Peanut Butter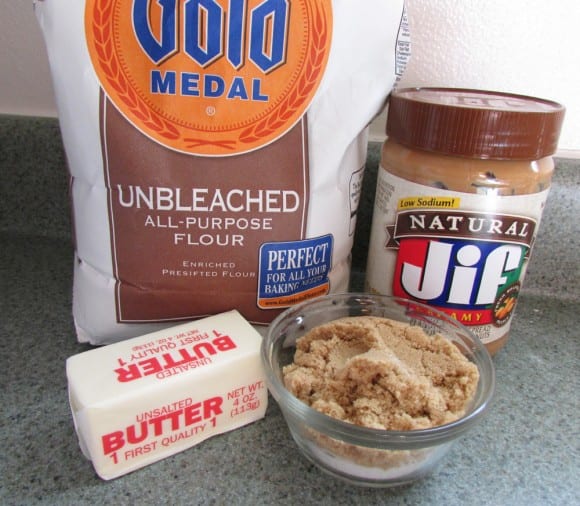 Cream the butter and sugars until fluffy. Beat in flour and peanut butter until well mixed. Set aside.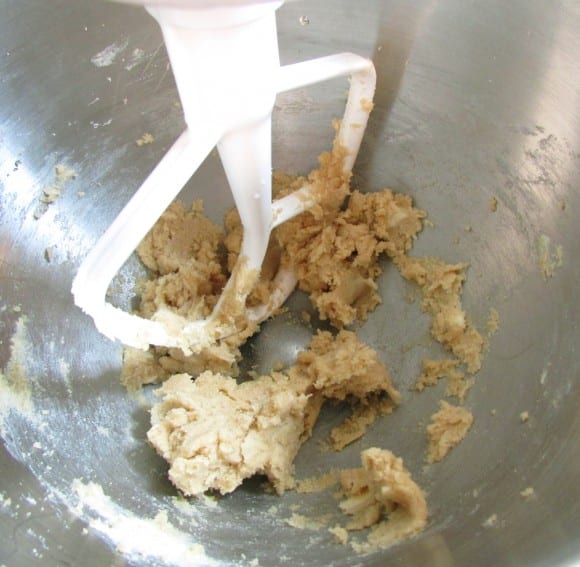 Chocolate Cupcakes
1/4 C White Sugar
1/2 C Brown Sugar
3/4 C + 2 TBSP Flour
1/4 C +2 TBSP Cocoa Powder
3/4 Tsp Baking Powder
3/4 Tsp Baking Soda
1/4 Tsp Salt
1 Egg
1/2 C Milk
1/4 C Saffola Oil
1 Tsp Pure Vanilla Extract
1/2 Cup Water, Boiling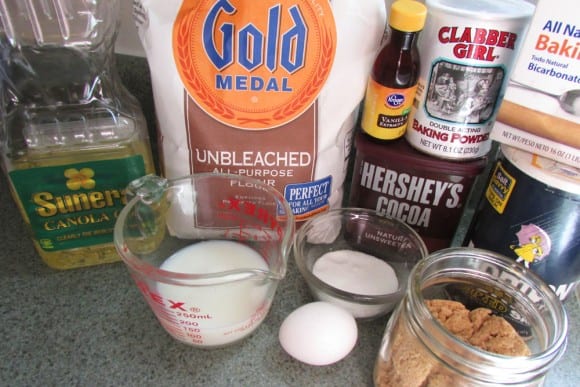 Preheat your oven to 350 degrees
Mix all dry ingredients together.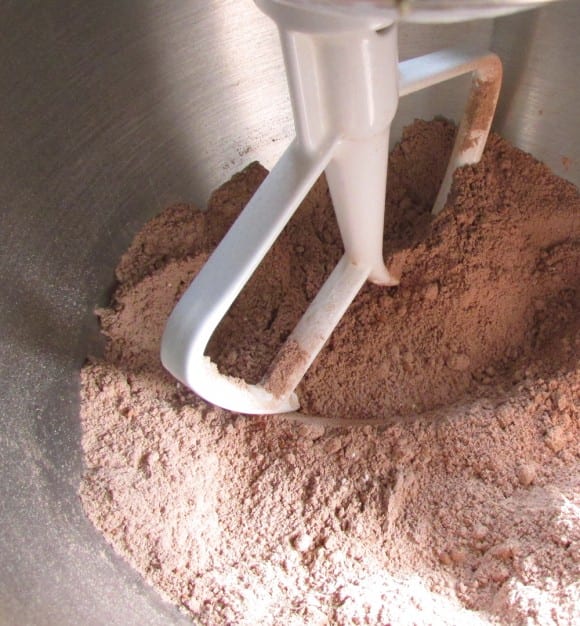 Add egg, milk, oil, and vanilla and beat well.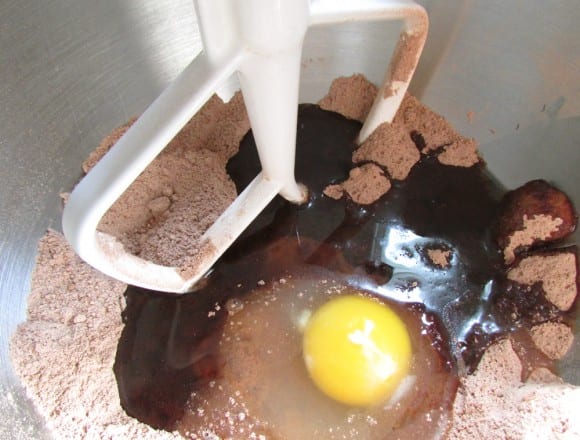 Pour in boiling water, and stir the batter until combined.
Grease or line a cupcake pan. Fill each cupcake well halfway with batter, then add a teaspoon sized ball of cookie dough in the middle. Top with additional batter.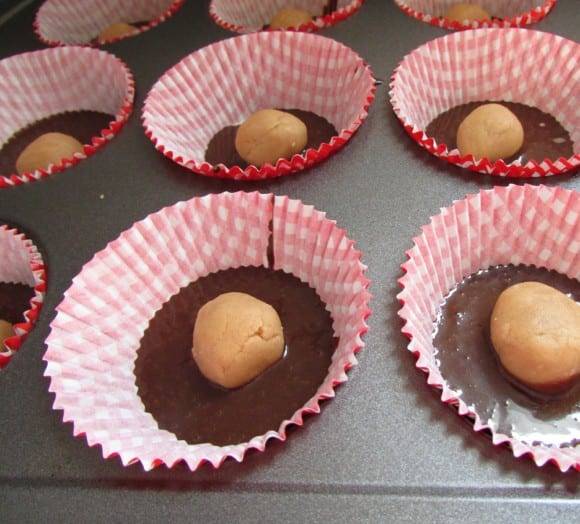 Bake for 20-22 minutes. Let cool completely.
Once cooled, top with Peanut Butter Cookie Dough Icing and sprinkles.
Peanut Butter Cookie Dough Icing
1/2 C Butter
Remaining Cookie Dough
2 1/2-3 C Powdered Sugar
1 Tbsp Milk
1/2 C Peanut Butter, or more to taste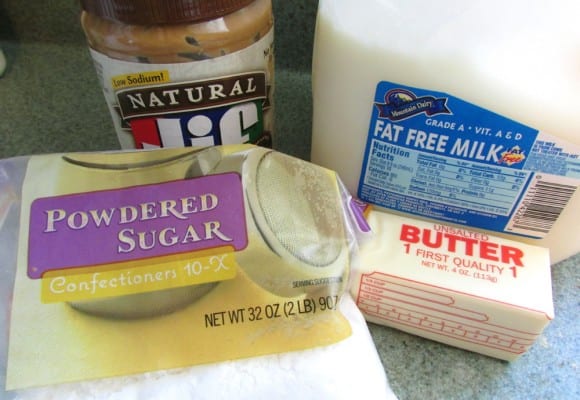 Cream the butter and remaining peanut butter cookie dough.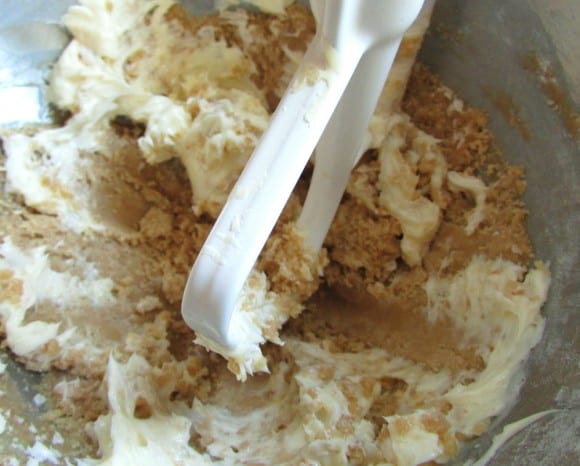 Then add half of the powdered sugar. Add the milk and continue to beat. Continue to add powdered sugar until you reach your desired consistency. Beat in the peanut butter.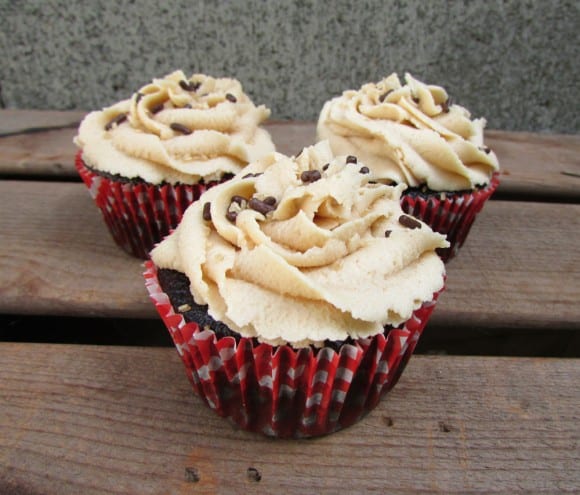 Molly, once again you've blown me away with what you create, thank you!!!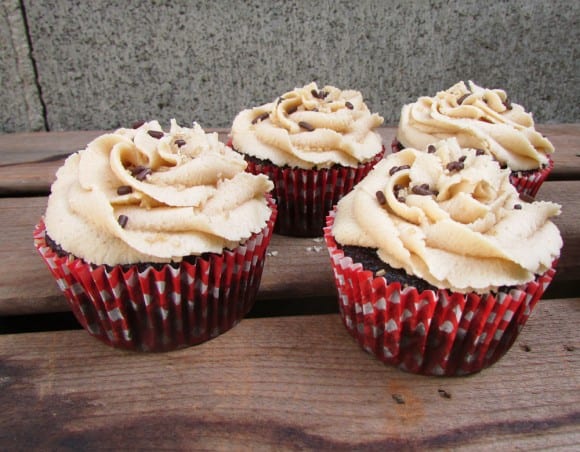 To learn more about Molly check her out at CakeFYI.