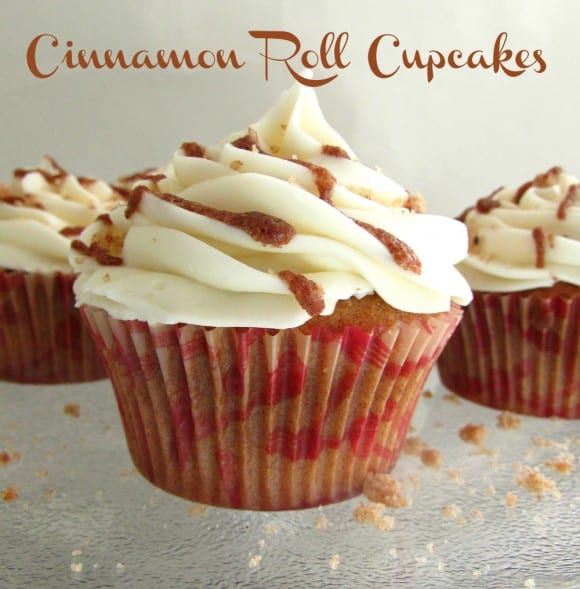 This might be my favorite recipe Molly from CakeFYI has shared so far. They look so delicious, I might even eat the photos. 🙂
As a baker and a blogger, I have definitely been known to have a cupcake for breakfast now and then. I love using breakfast foods as inspiration!
Today, I'm sharing a recipe for Cinnamon Roll Cupcakes. These simple, flavorful cupcakes are made with a cinnamon and brown sugar cupcake topped with thick cream cheese icing. They're the perfect treat for a brunch, a party, or anything else in between. I won't tell you that you should eat one every day for breakfast, but hey, if they're there, why not give it a try!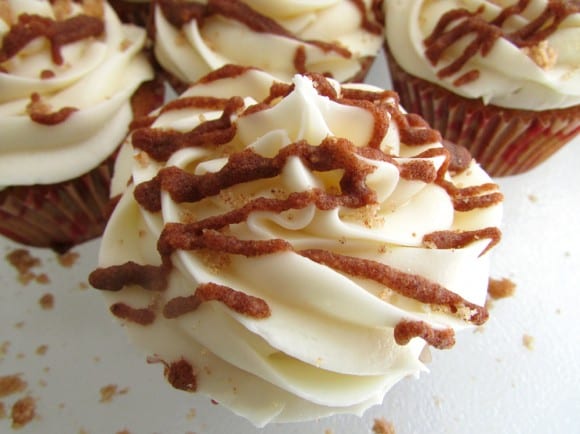 Cinnamon Roll Cupcakes
Makes 12 cupcakes
Ingredients:
1/2 Cup Butter, softened
3/4 Cup Sugar
1/2 C Brown Sugar
2 Eggs
2 Teaspoons Pure Vanilla Extract
1 1/4 Cups Flour
1 3/4 Teaspoons Baking Powder
1/4 Teaspoon Salt
2 Tablespoons Cinnamon
3/4 Cup Milk
Preheat your oven to 350 degrees.
In a separate bowl, combine flour, baking powder, salt, and cinnamon. Set aside.
In the bowl of a stand mixer, cream the butter and sugars until fluffy.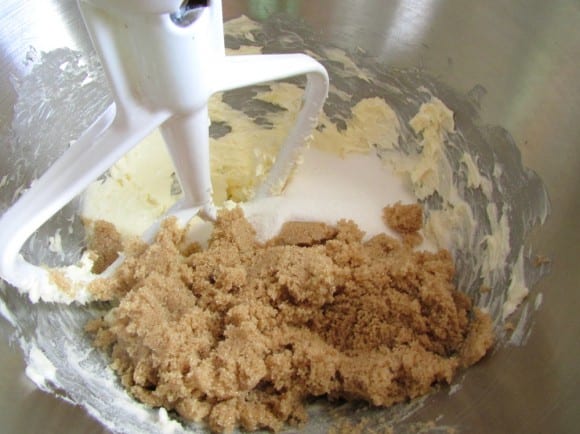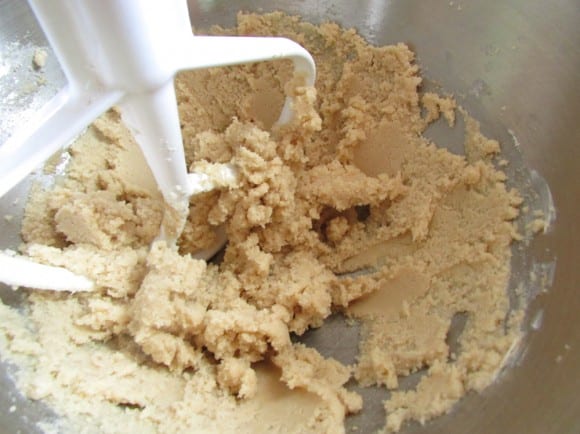 Beat in the eggs one at a time, and then add the vanilla extract and mix well.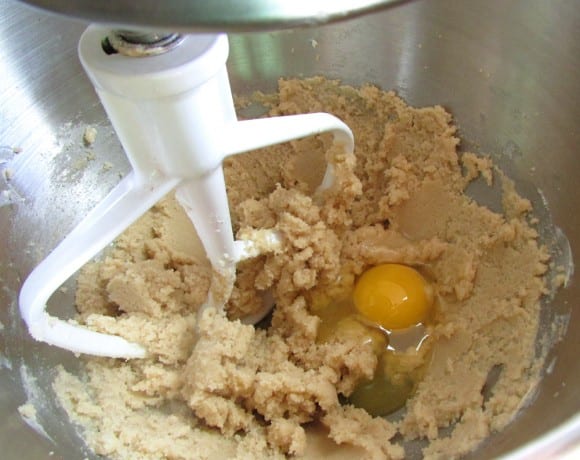 Add a third of the flour mixture to the butter mixture and beat until incorporated.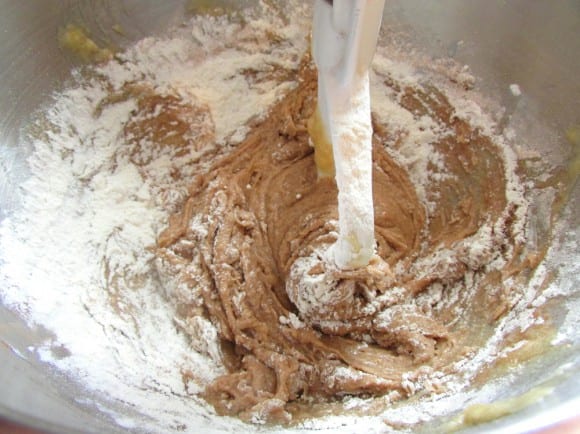 Add half of the milk and mix well.
Add another third of the flour, mix, and then add the remaining milk.
Add the remaining flour and continue beating until well mixed.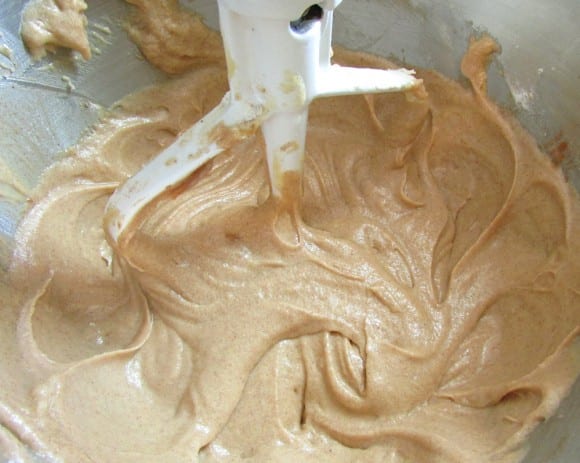 Using a ¼ measuring cup, divide the batter equally among 12 cupcake wells. You will have extra batter. I used the extra batter to make an additional mini cake to use as a cake crumble topping.
Bake for 16-18 minutes until golden. Set aside to cool before icing.
Cream Cheese Icing
Ingredients:
5 Tablespoons Butter, softened
8 Ounces Cream Cheese
5 Cups Powdered Sugar
2 Teaspoons Pure Vanilla Extract
Directions:
Cream butter and cream cheese until fluffy.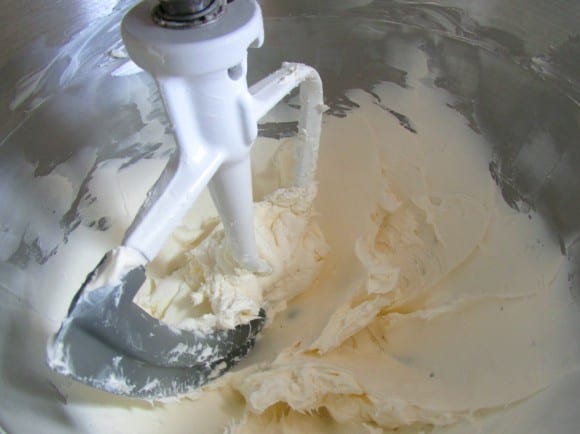 Add powdered sugar ½ cup at a time, beating well between each addition. Beat in vanilla extract once you've reach your desired consistency.
Cinnamon Drizzle
Ingredients:
1 Tablespoon Butter, melted
1 Tablespoon Cinnamon
4 Tablespoons Powdered Sugar
1 Teaspoon Milk
Directions:
Whisk together butter and cinnamon. Add in the powdered sugar and milk, and continue whisking until smooth.
Once cooled, top cupcakes with Cream Cheese Icing. Sprinkled cake crumbs over icing, and drizzle with Cinnamon Drizzle.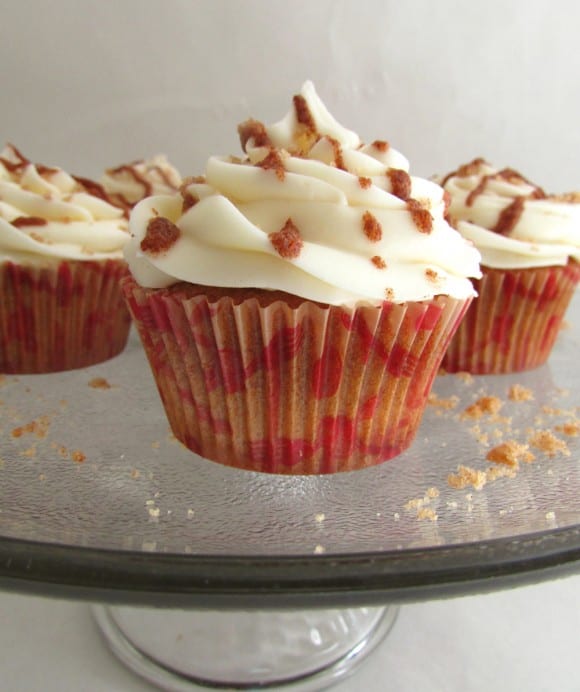 Thank you, Molly, for such a great cupcake take on a personal favorite of mine! To learn more about Molly check her out at CakeFYI.