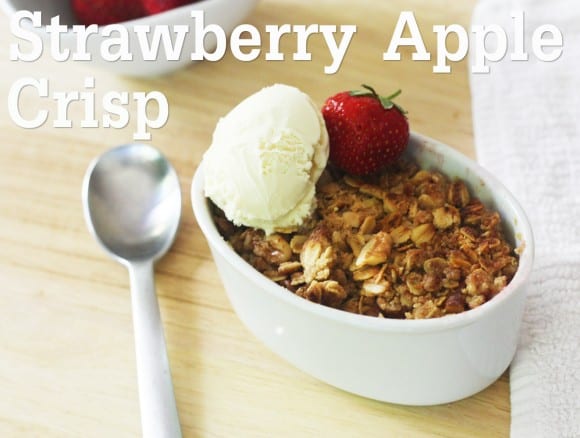 This is one of my favorite desserts and I can't believe it has taken me so long to share it on my blog. It's simple to make and perfect for a quick mostly-healthy family dessert!
The best part about it is the added strawberries. They create a level of acid that makes the soft fruit sparkle in your mouth. How's that for a description!
This recipe makes 6 large ramekin-sized apple crisps or 1 large casserole dish-sized apple crisp.
APPLE CRISP
Ingredients:
filling

6-7 apples sliced about a 1/4 inch thick
1 basket strawberries
1/2 teaspoon cinnamon
1 tablespoon lemon juice
topping
3/4 cup all purpose flour
3/4 cup rolled oats
1/2 cup chopped walnuts
1/2 cup brown sugar
1/4 cup melted butter (half stick)
1/2 teaspoon salt
1/2 teaspoon cinnamon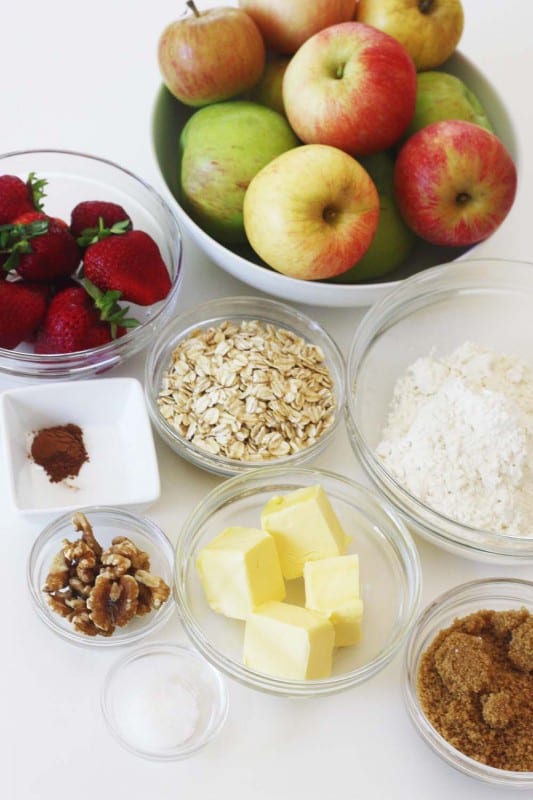 Mix flour, oats, brown sugar, melted butter, salt, cinnamon, oats, and walnuts in a large bowl to make the topping.
Core the apples and cut them into thin slices. Toss in a bowl with lemon juice and cinnamon. The lemon juice will add some extra flavor, and help keep the apples from browning while you work with them.
Hull the strawberries and cut them into thin slices.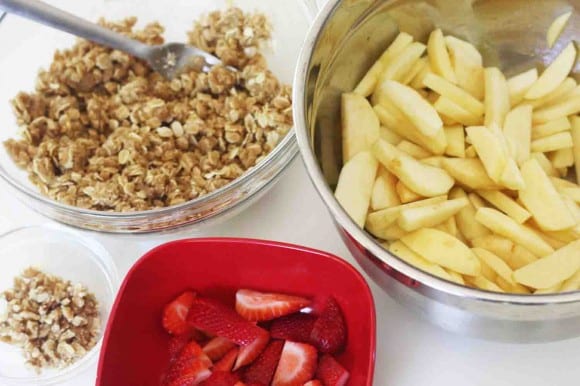 Use butter to grease the ramekins and add about a tablespoon of water, just enough to cover the bottom. Place a layer of apples at the bottom of the dish, followed by a layer of strawberries, then a layer of apples.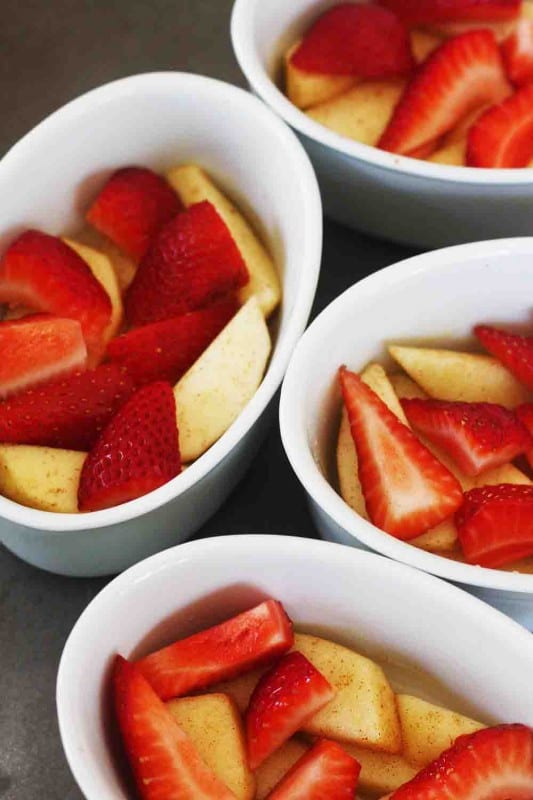 Cover the filling with the topping.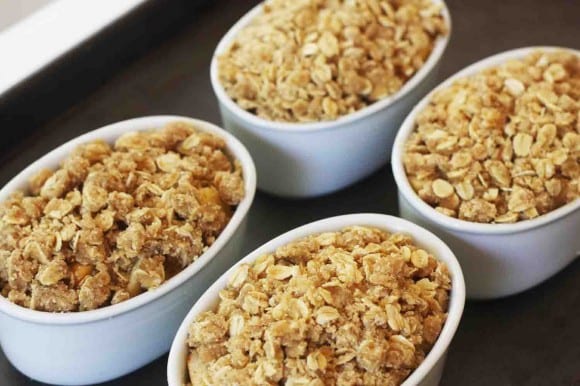 Bake at 350 degrees for 25-30 minutes in ramekins, 45-1 hour in a casserole dish. The apple strawberry mixture should be bubbling and the top should be brown and crisp. I wanted the tops extra brown so I put them under the broiler for about 45 seconds, but be very careful, they can burn every easily, especially the walnuts.
And here they are right out of the oven, piping hot!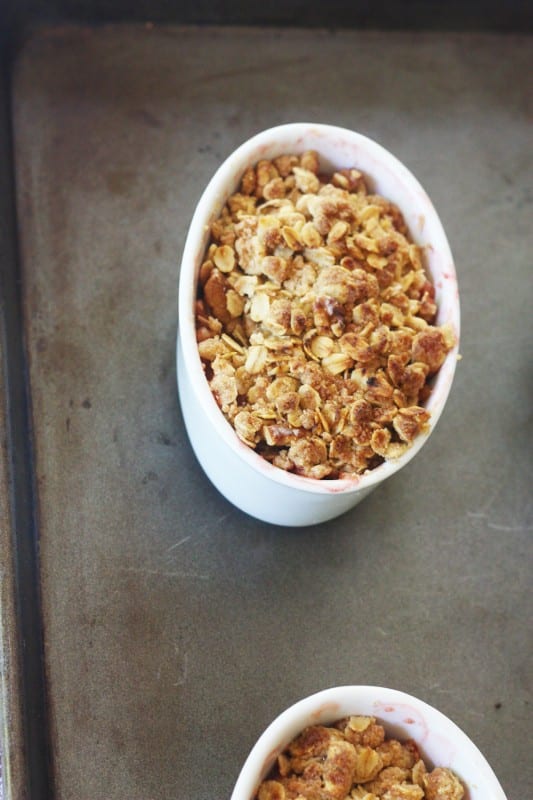 Serve with a scoop of ice cream and enjoy!