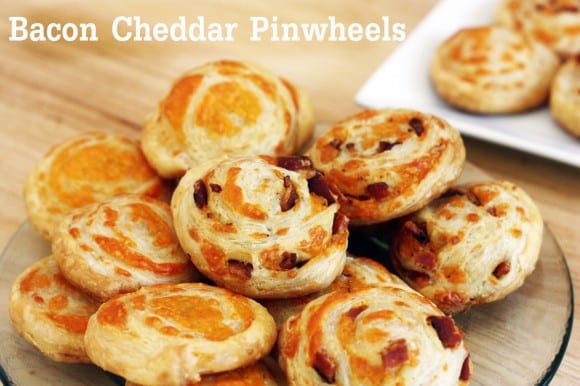 Now that we're thinking about back to school at our house, I wanted to make something easy that the whole family would enjoy (including my daughter who is a very picky eater).  These take no time, are absolutely delicious, would work great at a party or as part of a yummy breakfast, and are just three ingredients. Also, while they taste great right out of the oven, they're still good and crispy the next day!
Ingredients:
1 package frozen puffed pastry dough (we used Dufour Classic – 14 oz)
1/2 cup shredded cheddar cheese
3 or 4 slices of cooked bacon (you can substitute sausage, ham, or even prosciutto!)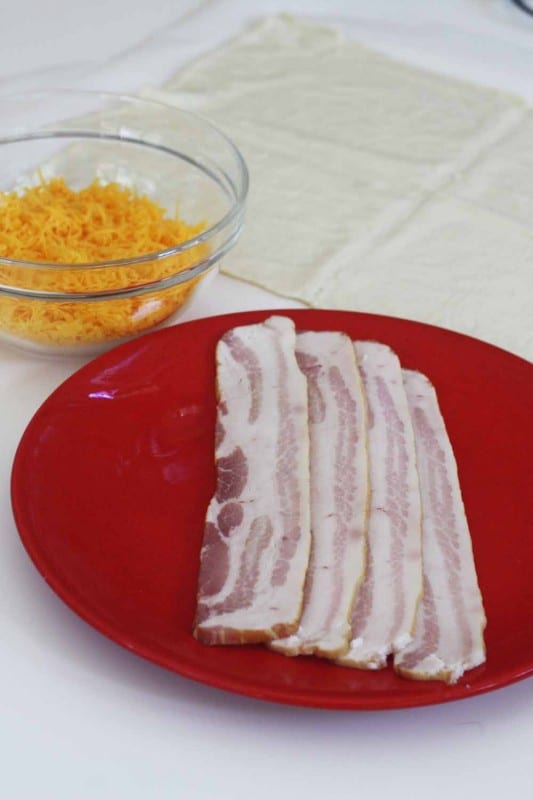 Unfold your pastry dough on a lightly floured surface. Spread the shredded cheese and bacon pieces. We only did bacon on half because my daughter isn't such a fan. I told you she was picky!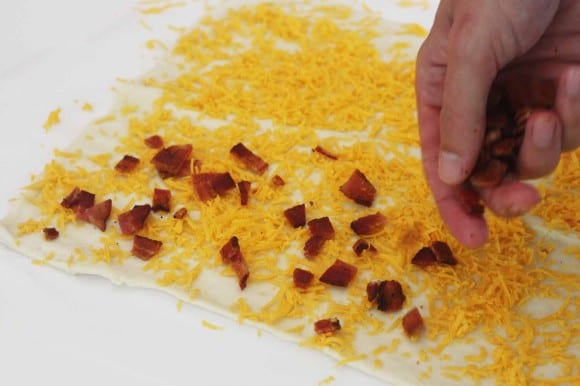 Roll it up tightly, and and slice half inch pieces. I trimmed the uneven end before slicing.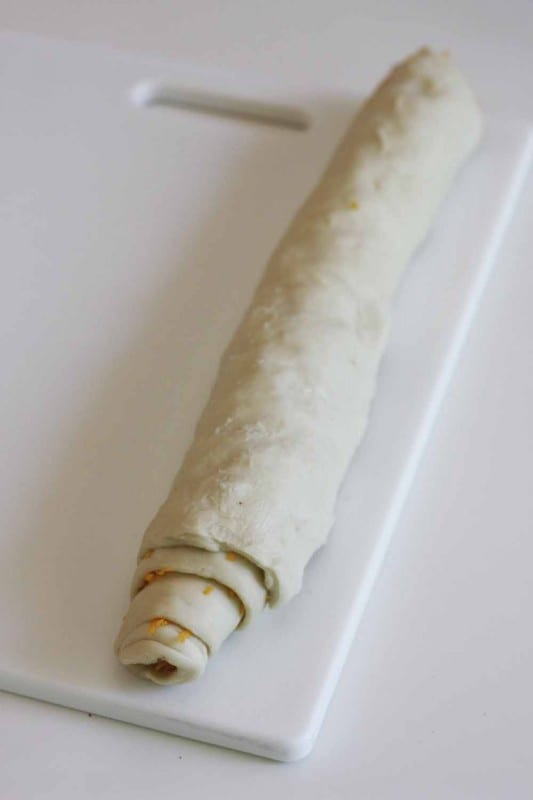 Place sliced pieces on a cookie sheet lined with either a Silpat or parchment paper. They don't need to look perfect because they will cook up beautifully.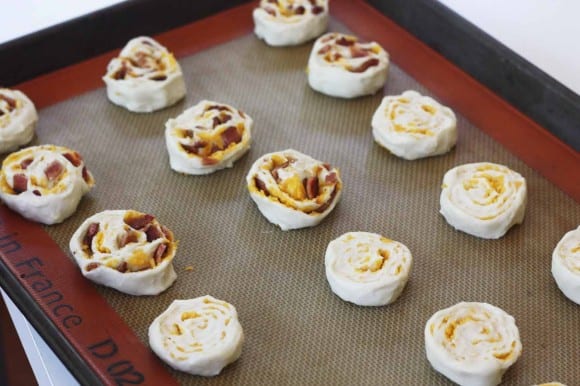 Bake at 375 degrees for 20 minutes. The pastry dough should be golden brown and dry to the touch and the cheese should have a nice golden color too.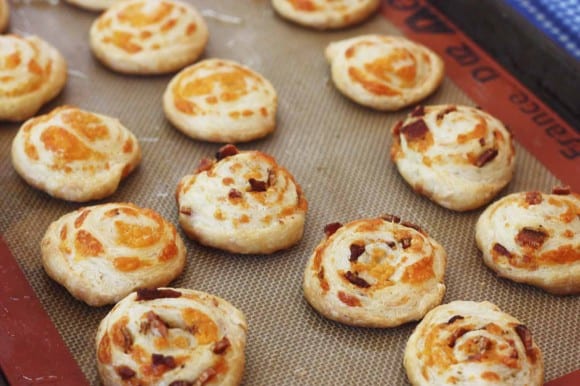 And enjoy!!! I promise you will not be able to eat just one. I've had about eight today.