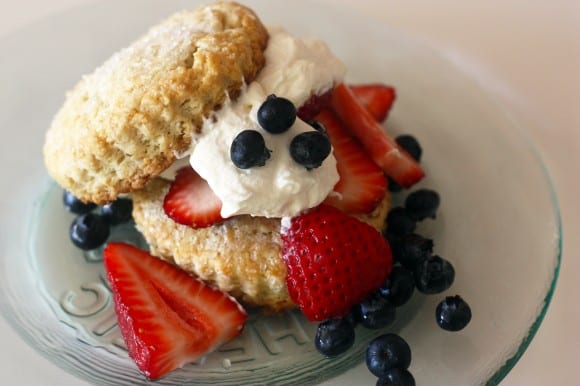 I love this season of outdoor parties and barbecues, and with Memorial Day and July 4th coming up, I've been dying to do a red, white, and blue dessert.
I think strawberry shortcake (with blueberries and lemon zest) is the perfect summertime dessert because it's so fresh and light.
You can prepare almost everything beforehand, then just as you're ready to serve it, either whip up some fresh whipped cream or pull out a can, and you can put these desserts together in seconds. Or better yet, set up a strawberry shortcake "DIY bar" and let your guests make their own.
I promise, these are super easy and absolutely delicious! Here's how you do it…
Ingredients:
2 cups strawberries, sliced thin
1 cup blueberries
1 1/2 teaspoon lemon zest
1/8 cup sugar + 3 tablespoons of sugar
2 cups all-purpose flour
1 tablespoon baking powder
1/2 teaspoon salt
1 stick cold butter, sliced
2/3 cup half-and-half + 1/8 cup half-and-half
White sanding sugar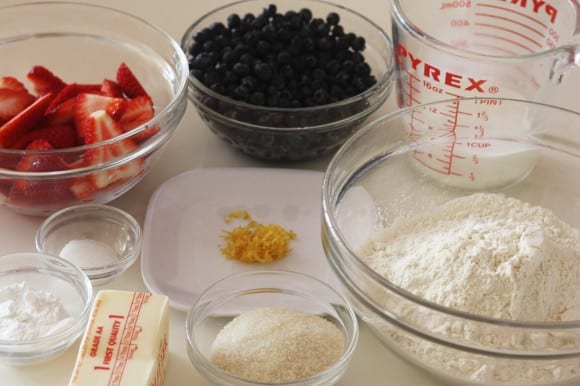 Directions:
Preheat oven to 400 degrees.
In a bowl, gently mix strawberries and 1/8 cup sugar. Set aside. The longer this sits, the more strawberry juice it will make.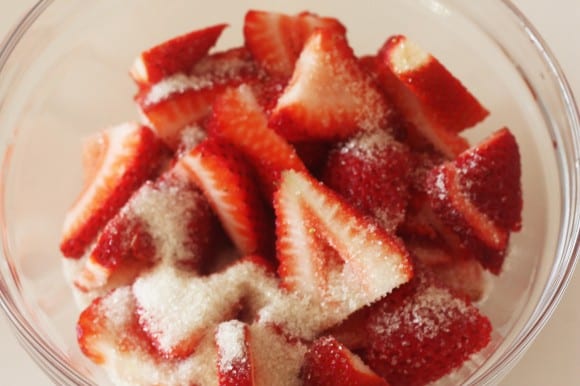 In a food processor, pulse together flour, baking powder, salt, 3 tablespoons sugar, and lemon zest.
Add cold butter and continue to pulse until the mixture looks like cornmeal.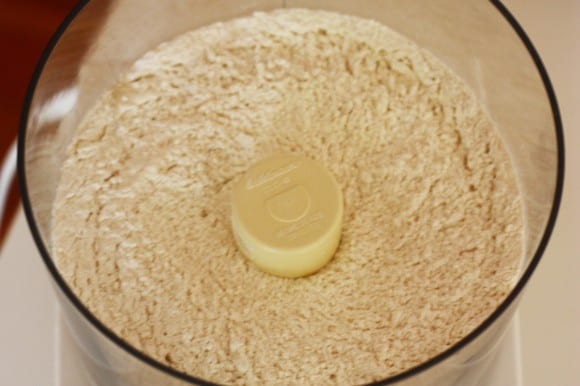 Pour the mixture into a large bowl. Make a well in the center of the mixture, and pour in 2/3 cup half-and-half.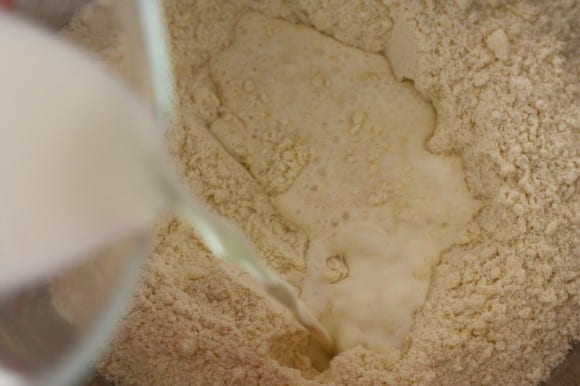 Mix gently with a spatula or wooden spoon. Be careful not to overmix. It should be sticky.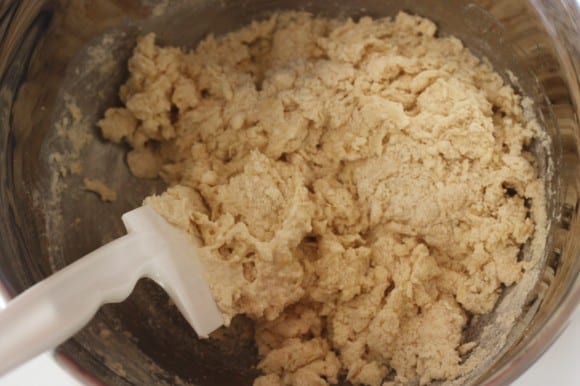 Pour the sticky dough onto a lightly floured surface. Turn it over a couple of times until the dough comes together. Pat it out so it's 3/4″ thick.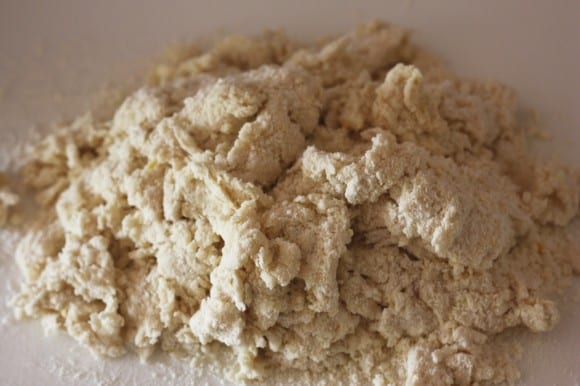 Cut out 8 round 3-inch biscuits.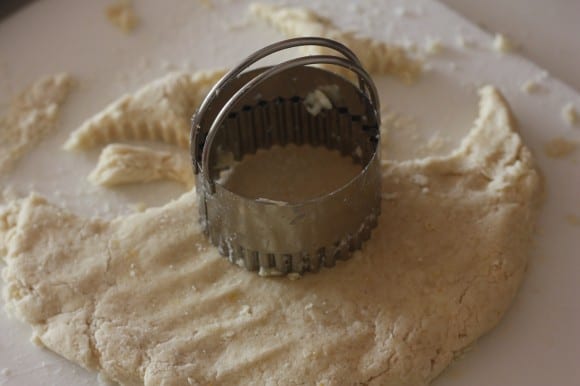 Place biscuits on a Silpat or parchment. Brush the tops with the remaining half-and-half and sprinkle with white sanding sugar.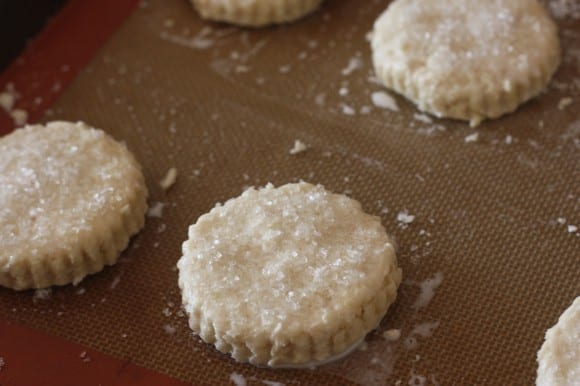 Bake for 12-18 minutes or until the biscuits have risen and are nice and brown.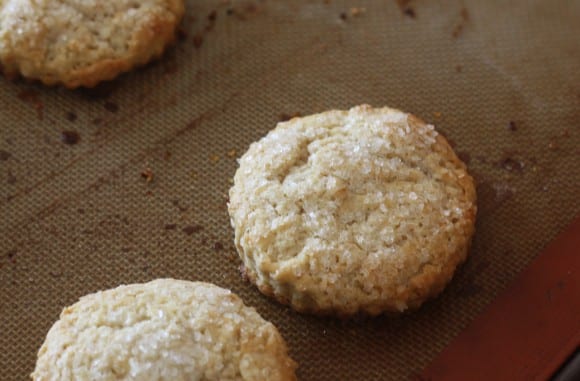 While they are cooking, you can make your own fresh whipped cream. It's easy and takes five minutes…
Ingredients:
1 cup heavy cream
1 tablespoon sugar
1 teaspoon vanilla
Directions:
Place empty bowl and beaters in the fridge for 10 minutes to chill. Beat cream with added sugar and vanilla until the whipped cream makes peaks. Don't overbeat or you'll end up with butter. 🙂
Once the biscuits have cooled, either cut/break in half, or use one whole biscuit as the bottom and one whole biscuit as a top. Add strawberry mixture, blueberries, and top with whip cream. Serve immediately and enjoy!
If you make some, please send a photo to jillian(at)catchmyparty(dot)com. I'd love to show off what you do!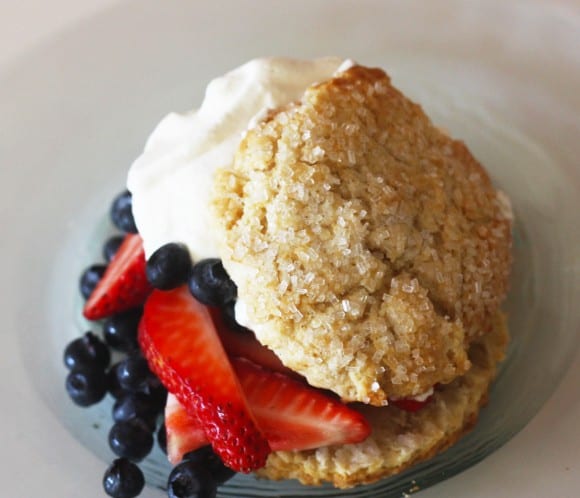 And of course, here's Lainey, my official taster, after a day at the farmer's market getting her face painted…