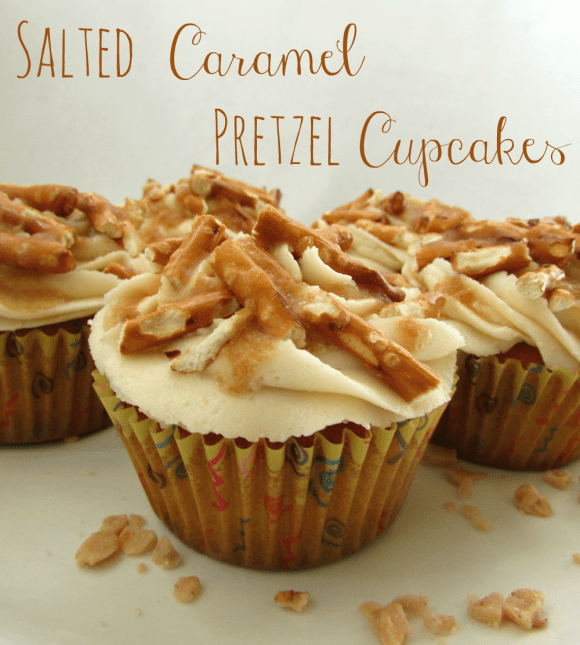 I'm all about sweet and salty, and Molly from CakeFYI has captured it perfectly in this new recipe. 
Hunting for the perfect Father's Day cupcake recipe? Look no further! Today, I'm thrilled to be bringing you this unique recipe for Salted Caramel Pretzel Cupcakes – the perfect salty and sweet combination! These cupcakes are made with a salty caramel batter. They're topped with salted caramel icing, crunchy pretzels, and a salted caramel drizzle. What more could you ask for?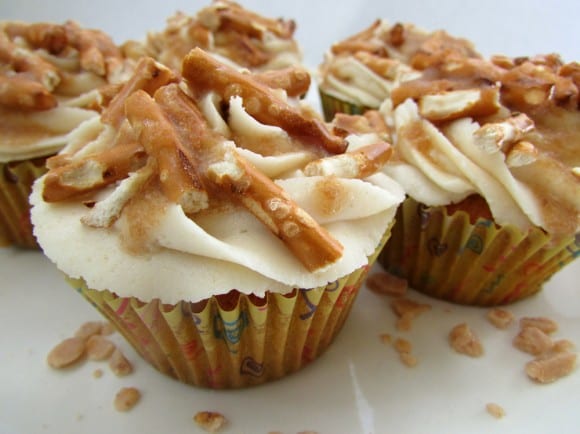 Salted Caramel Pretzel Cupcakes
Makes 12 cupcakes
Ingredients:
1/2 Cup Butter, softened
1/2 Cup Sugar
3/4 C Brown Sugar
2 Eggs
2 Teaspoons Pure Vanilla Extract
1 1/4 Cups Flour
1 3/4 Teaspoons Baking Powder
1/4 Teaspoon Cinnamon
1 1/2 Teaspoon Salt
3/4 Cup Milk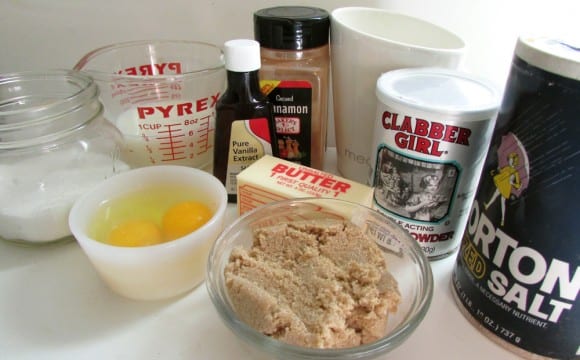 Directions:
Preheat your oven to 350 degrees.
In a separate bowl, combine flour, baking powder, cinnamon, and salt. Set aside.
In the bowl of a stand mixer, cream the butter and sugars until fluffy.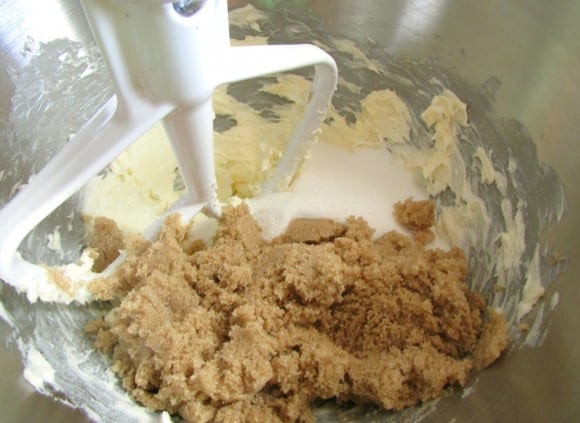 Beat in the eggs one at a time, and then add the vanilla extract and mix well.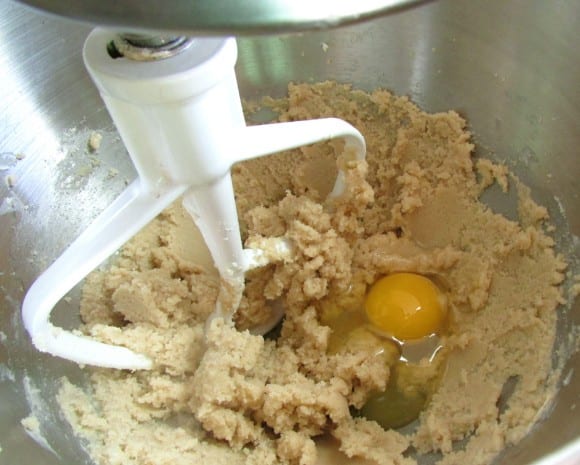 Add a third of the flour mixture to the butter mixture and beat until incorporated.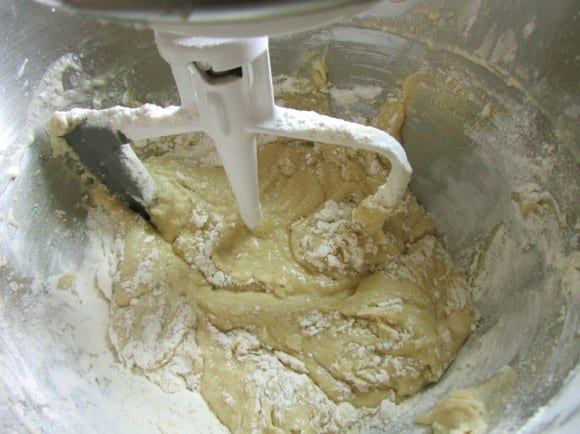 Add half of the milk and mix well.
Add another third of the flour, mix, and then add the remaining milk.
Add the remaining flour and continue beating until well mixed.
Using a ¼ measuring cup, divide the batter equally among 12 cupcake wells.
Bake for 16-18 minutes until golden. Set aside to cool before icing.
Once cupcakes have cooled, ice them with Salted Caramel Icing. Top with crushed pretzels, and drizzle with additional Salted Caramel Sauce.
Salted Caramel Sauce
4 Tbsp Butter
3/4 C Brown Sugar
1/2 C Milk
1/2 Tsp Pure Vanilla Extract
2 Tsp Salt
Melt butter on low in a saucepan. Once melted, add brown sugar, milk, and vanilla and whisk together.
Cook for 5 minutes on medium heat. Remove from heat, stir in salt, and let cool.
Salted Caramel Icing
1/2 C Butter
4 1/2 C Powdered Sugar
1 Tsp Pure Vanilla Extract
3 Tbsp Salted Caramel Sauce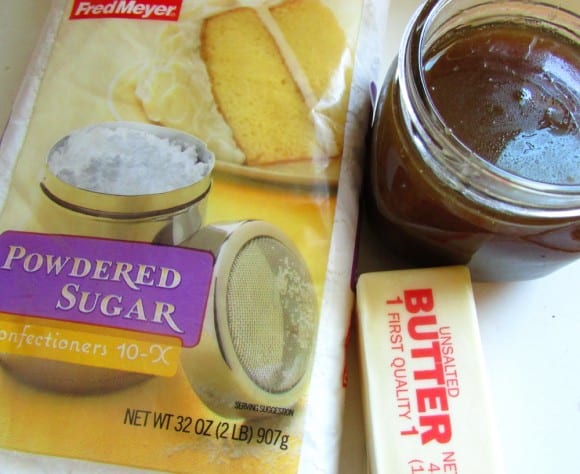 Beat the butter and a 1/2 cup of the powdered sugar. Add the extract and Salted Caramel Sauce and continue beating. Continue to add powdered sugar until you reach your desired consistency.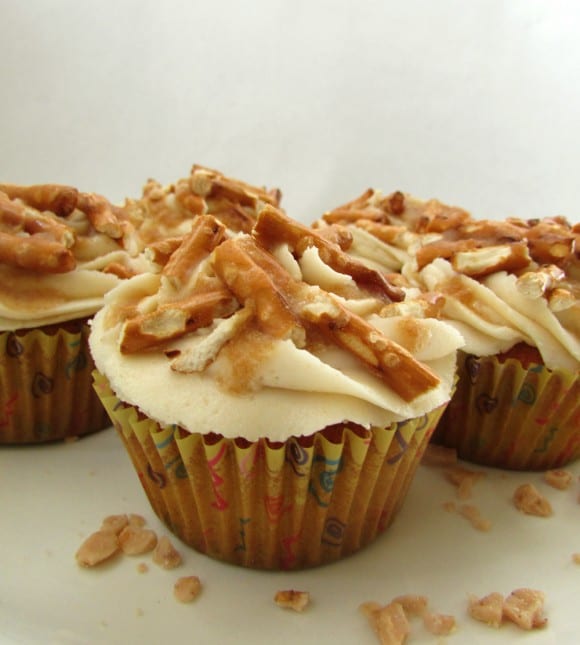 If you like salted caramel, check out these salted caramel blondies Molly also created for us! To learn more about Molly check her out at CakeFYI.