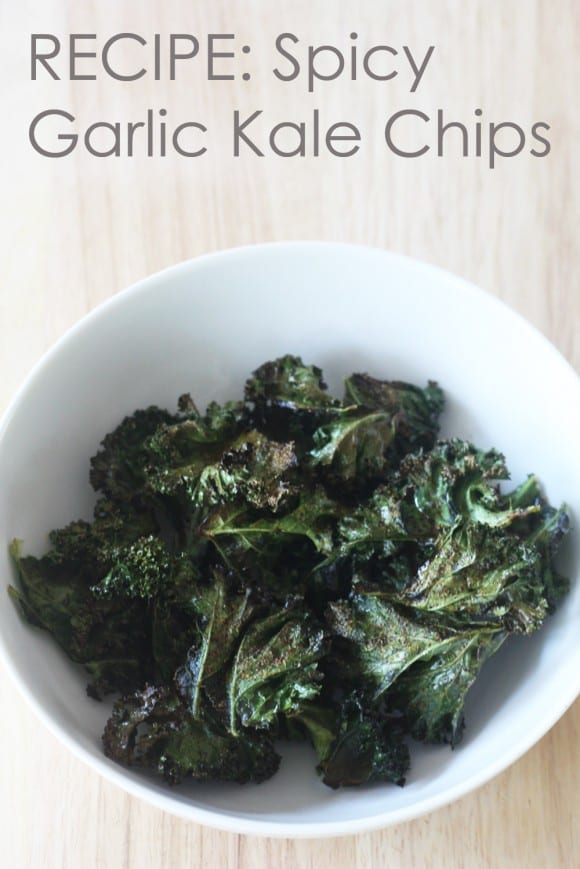 As I've mentioned a lot in my blog posts, I am a huge fan of the farmer's market, so I tend to buy a lot of our family's fruits and vegetables there. While my husband, David, and I eat a ton of vegetables, I must admit my daughter is not always a fan. 🙁 One exception is kale chips! They are both healthy and taste great.
My husband and I LOVE these and can devour them like potato chips. If you haven't made them before you are in for a treat.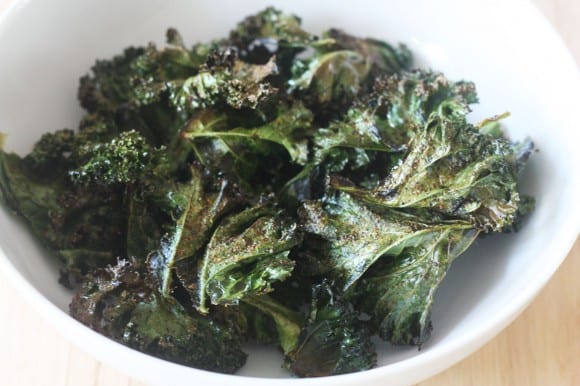 SPICY GARLIC KALE CHIPS
Ingredients:
1 bunch of kale
2 tablespoons olive oil
1 1/2 teaspoons salt
1 teaspoon chili powder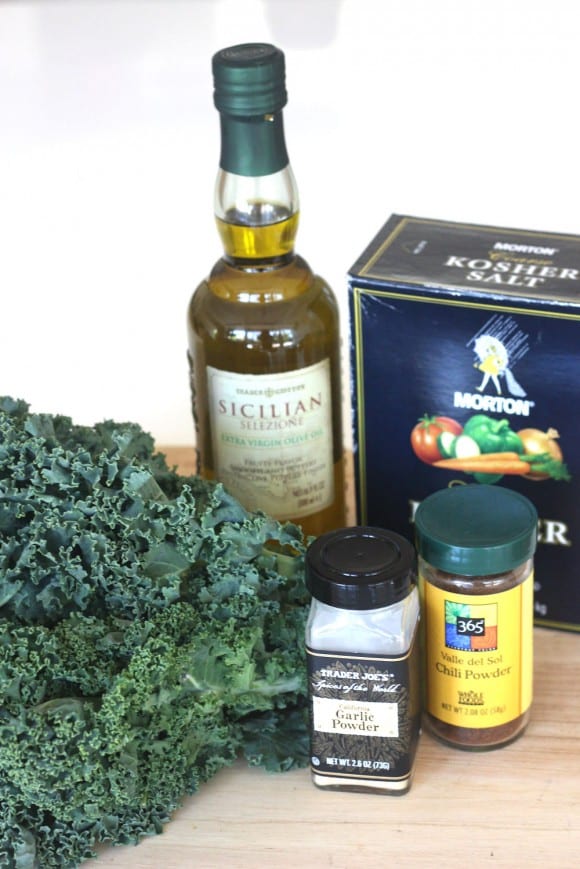 Directions:
Preheat oven to 400 degrees.
Wash the kale, and remove the stems. Tear the leaves into 2 inch pieces, and put them in a bowl. Add the olive oil, and mix until the kale is lightly coated. I like to mix with my hands, especially with curly kale so I can really make sure each piece gets a complete coating.
Spread the kale evenly on a cookie sheet that is covered with a Silpat or parchment paper. I usually cook it in two batches so the kale isn't too crowded on the pan. Sprinkle the salt and chili powder over the top. I'll taste a little piece of the raw kale to check the seasoning, and adjust as needed.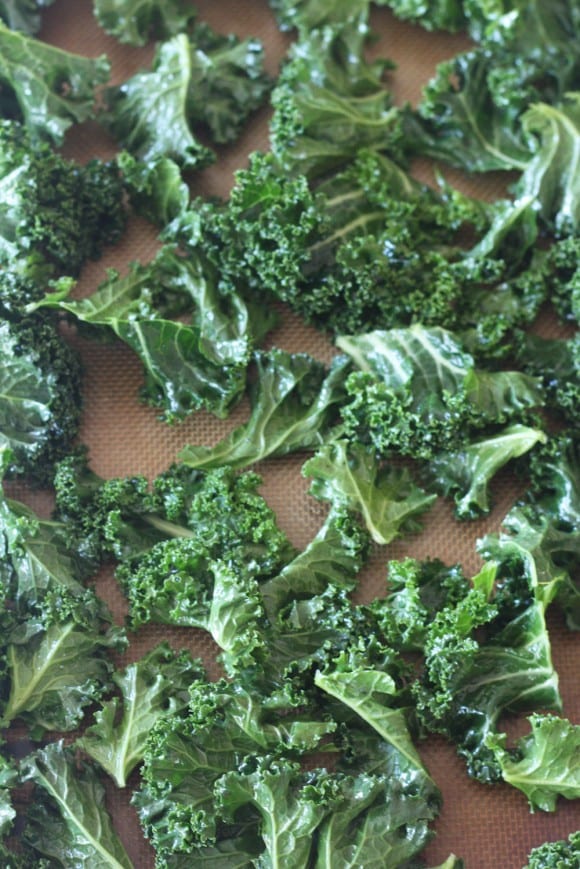 Bake for 10 minutes and then check on it. Small pieces, or pieces that are in more contact with the pan can cook more quickly. Remove any pieces that are done. They should be light, crispy, and just starting to brown around the edges. Cook for an additional couple minutes until the rest crisps up.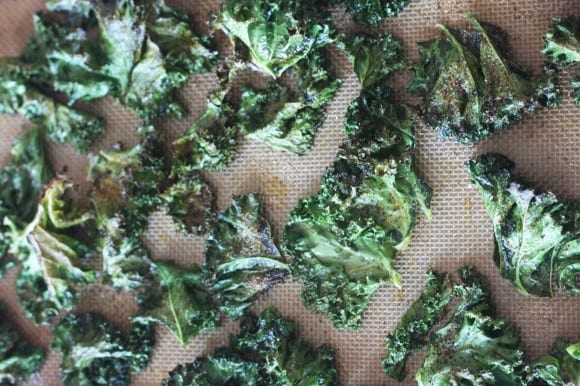 Hide a little extra for yourself because, I promise, these will be gone quick.