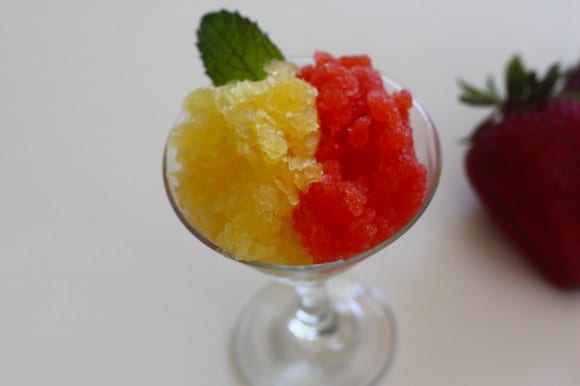 It's been hot hot hot here in Palo Alto, so I wanted to come up with a recipe that would be cool and delicious. That's why I excitedly created these strawberry and orange granitas.
For those of you who don't know, granita is an Italian dessert that's a cross between a snow cone and sorbet. It's sweet and icy, simple to make, and the key to getting the texture just right is to mix it every twenty minutes with a whisk while it's freezing in the freezer. Plus, I added a little champagne to each flavor to give them both a nice zing.
I love how they turned out. They were so tangy and delicious and just the thing to cool David and me off!
STRAWBERRY GRANITA RECIPE
(For orange granita, substitute 1 1/2 cups fresh squeezed orange juice for 1 1/2 cup strawberry juice)
Ingredients:
1/4 cup sugar
1/2 cup water
3-4 cups strawberries mashed and strained to make 1 1/2 cup strawberry juice (for strawberry granita)
1/2 lemon
1/2 cup champagne (or any other liquor you'd like to add)
Mint for garnish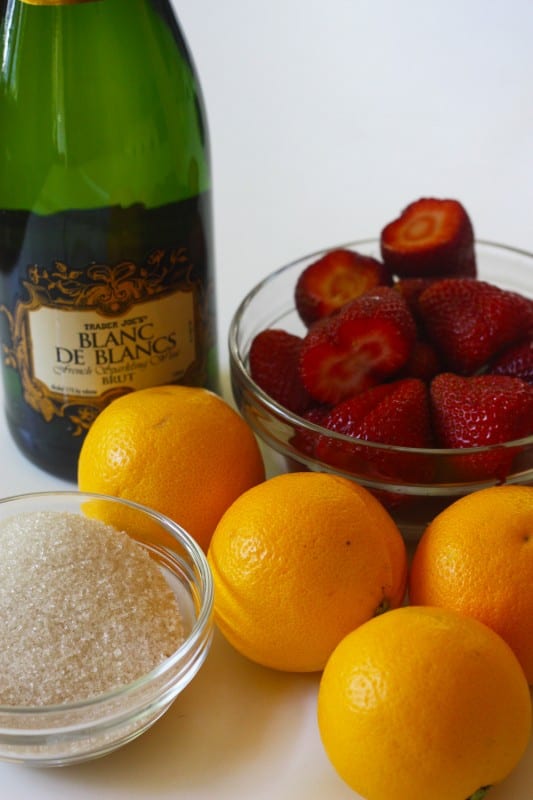 Directions:
In a pot, add 1/2 cup water and 1/4 cup sugar. Heat until sugar is dissolved, then take it off the heat to cool.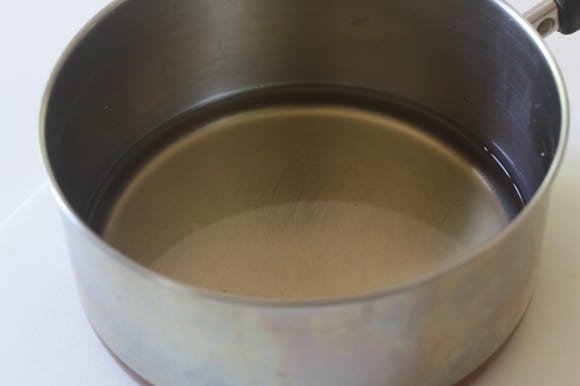 Once cooled, mix the sugar-water mixture with 1 1/2 cups orange juice or strawberry juice (depending on which you are making), 1/2 cup champagne, and juice from 1/2 lemon.
(Since we've just moved, I couldn't find our Cuisinart in our sea of boxes, so I mashed the strawberries by hand, then strained them using a fine strainer. I only used 2 cups of hulled strawberries which produced about 3/4 cup of strawberry juice, so I added a little less sugar-water mixture and champagne, and it turned out great.)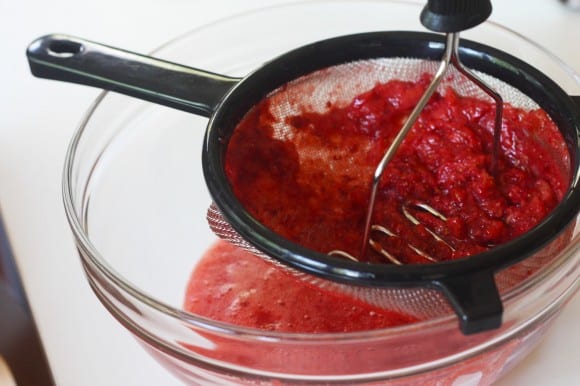 Pour the mixture it into a shallow baking dish. I used a small lasagna pan.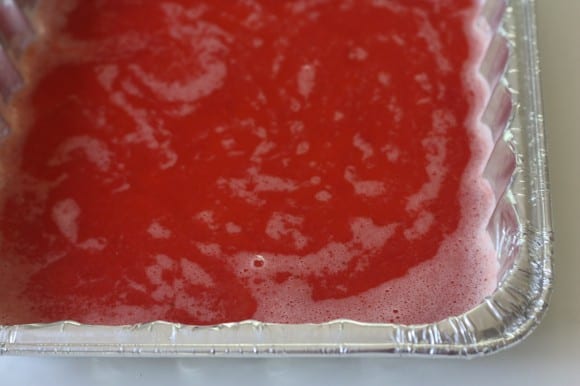 Here's my orange granita mixture where I substituted 1 1/2 cups fresh squeezed orange juice for 1 1/2 cups strawberry juice.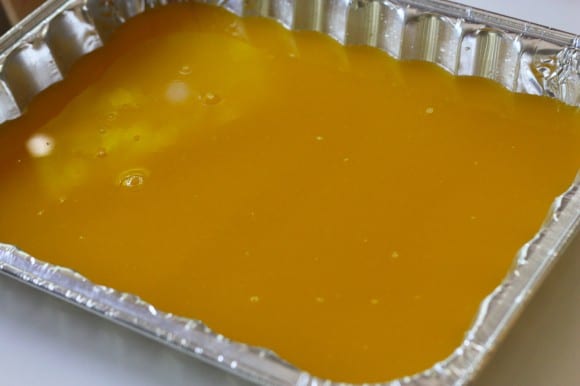 Place in the freezer covered, and every 20 minutes mix it with a whisk so you continue to break up the ice crystals. It should take 3-5 hours to freeze. And look like this when you're done…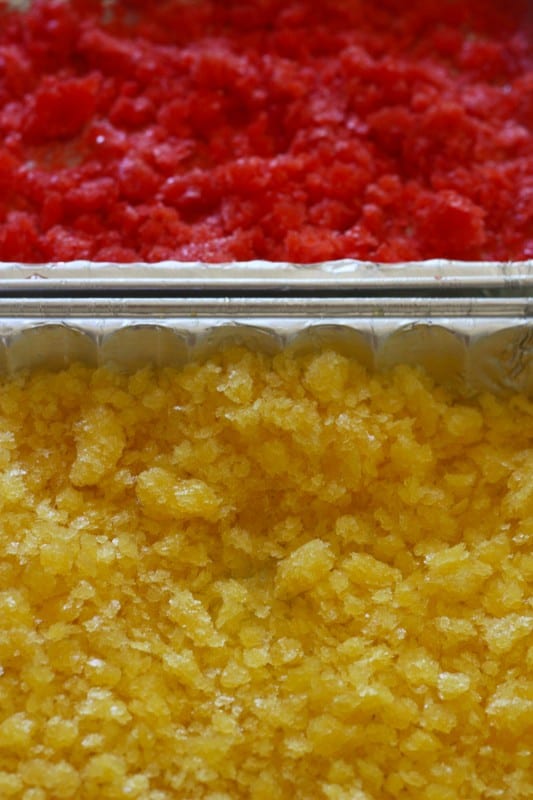 Once it reaches the consistency you like, you can store it in the freezer until you are ready to serve.
Garnish with a mint leave and look how pretty…
I promise you will love this for summer!