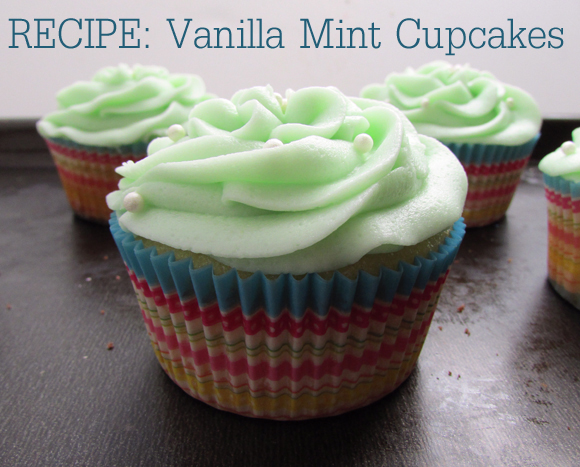 I'm excited to introduce you to Molly Allen, our new baking contributor, and the woman behind CakeFYI. Here's Molly's first yummy recipe for Catch My Party. Don't these cupcakes look pretty! Take it away, Molly…
What better way to celebrate Easter and spring than with these easy-to-make Spring Vanilla-Mint Cupcakes with a hint of mint in the vanilla batter. Then swirl your cupcakes with light mint icing, and finish them off with Pearl White Sugar Sprinkles for an extra decorative touch.
SPRING VANILLA-MINT CUPCAKES
Makes 24 cupcakes
Ingredients:
1/2 Cup Butter, softened

1 1/4 Cup Sugar

2 Eggs

1 Teaspoon Pure Vanilla Extract

1 Teaspoon Pure Mint Extract

1 1/4 Cups Flour

1 3/4 Teaspoons Baking Powder

1/4 Teaspoon Salt

3/4 Cup Milk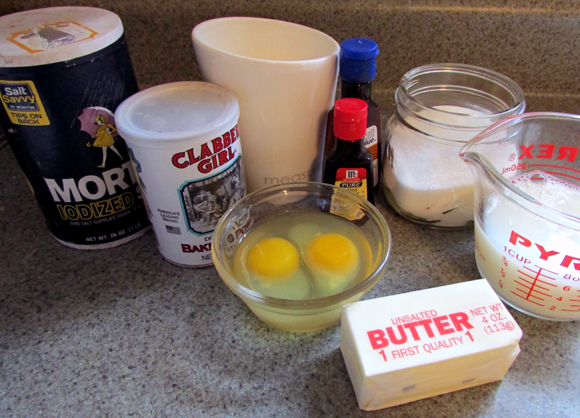 Directions:
Preheat your oven to 350 degrees.
In a separate bowl, combine flour, baking powder, and salt. Set aside.
In the bowl of a stand mixer, cream the butter and sugar until fluffy.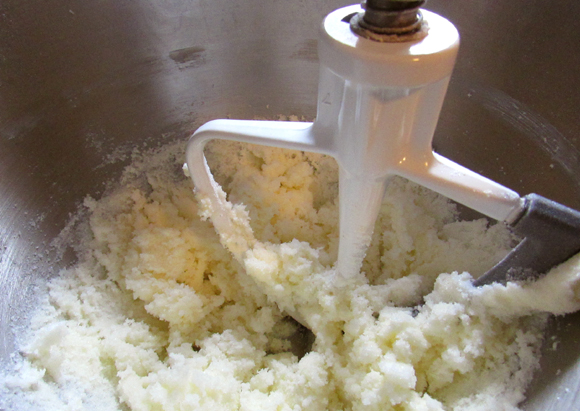 Beat in the eggs one at a time, and then add the vanilla extract and mint extract and mix well.
Add a third of the flour mixture to the butter mixture and beat until incorporated.
Add half of the milk and mix well.
Add another third of the flour, mix, and then add the remaining milk.
Add the remaining flour and continue beating until well mixed.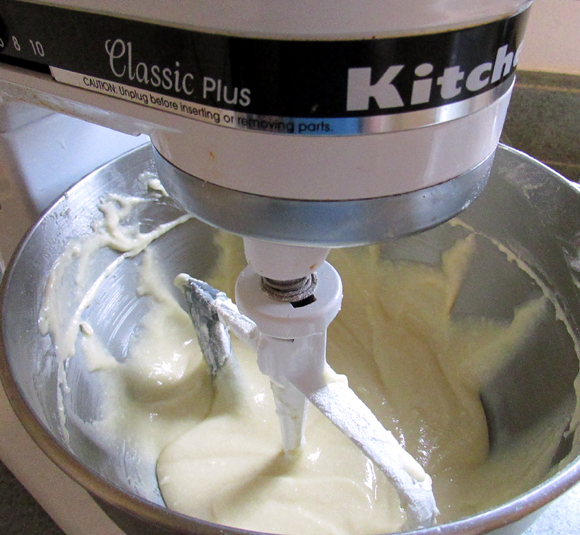 Using a measuring cup, pour batter into a lined or greased cupcake pan.

Bake for 16-18 minutes until golden. Set aside to cool before icing.
MINT ICING RECIPE
Ingredients:
1/2 Cup Butter, softened

2 1/2-3 Cups Powdered Sugar

1 Teaspoon Pure Vanilla Extract

1 Teaspoon Pure Mint Extract

1 Tablespoon Milk

2 Drops Green Food Coloring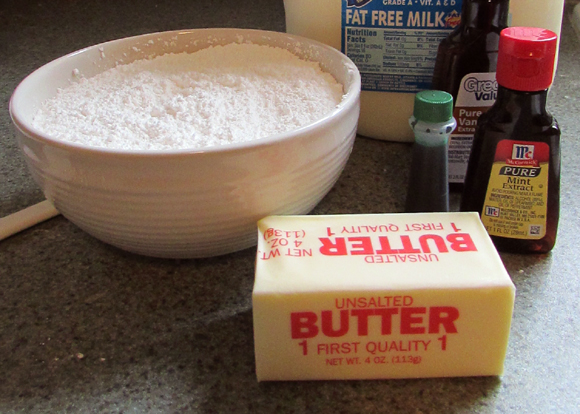 Beat the butter and a 1/2 cup of the powdered sugar.
Add the vanilla and mint extracts and milk and continue beating.
Continue to add powdered sugar until you reach your desired consistency.

Add green food coloring and beat until color is well incorporated.
Once cooled, top cupcakes with Mint Icing. Top with pearl sprinkles.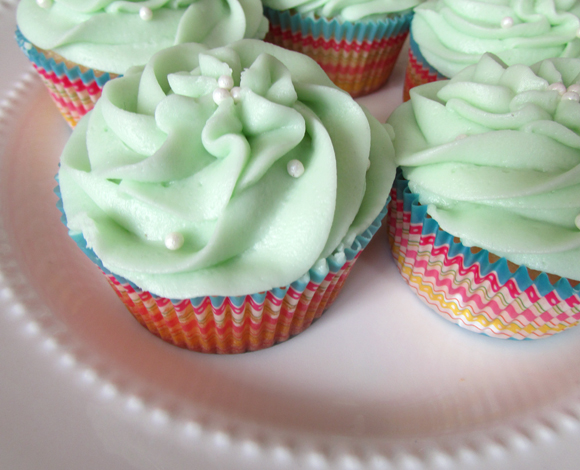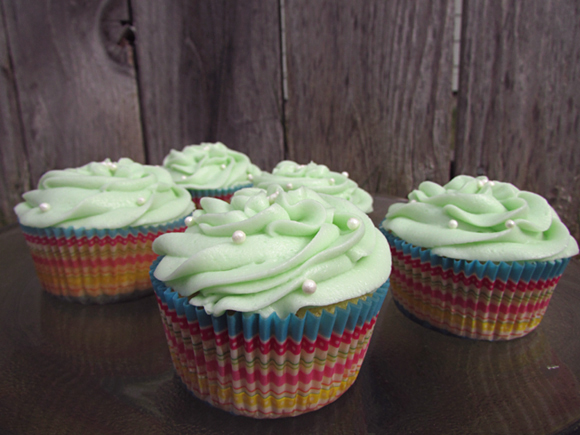 Enjoy at your upcoming Easter celebration or just because… they're that good!
Thanks, Molly. Can't wait to share more of your deliciousness with our readers!