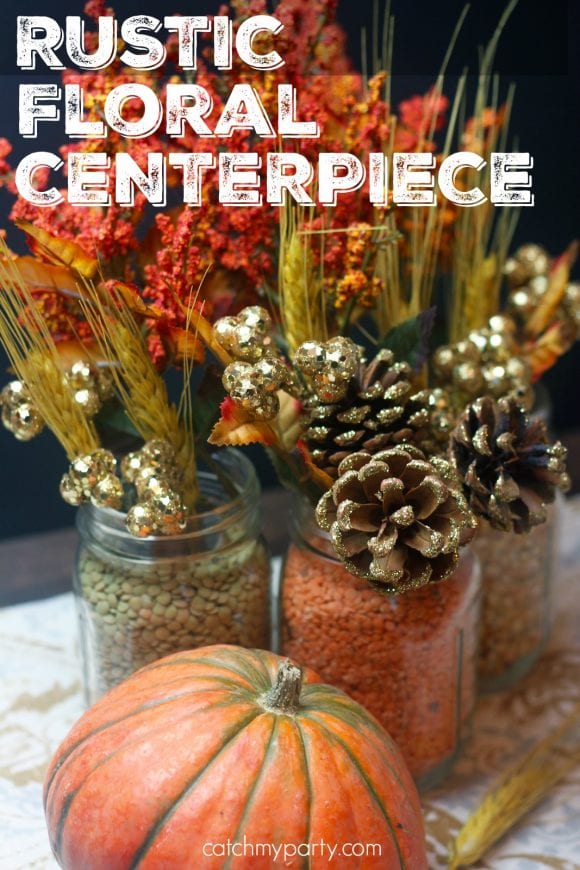 It's almost Thanksgiving, and I came up with this easy rustic floral centerpiece that would look beautiful on your table this Thanksgiving. And my inspiration… Charmin toilet paper. 🙂
I was asked by Charmin to share how at Thanksgiving, when you're thinking about stocking up on food and drinks, you should also stock up on Charmin Mega Rolls, so you don't run out of toilet paper for your guests.
And then I thought about crafting with one of my favorite materials, toilet paper rolls.
I love centerpieces that use fall foods as part of the display, but I didn't want to fill my entire mason jars with popcorn and lentils that would go to waste. So I placed a toilet paper roll inside each jar and just used a measuring cup with a spout to fill the food around the roll.
Plus, with the toilet paper roll inside, I now had a great place to add my flowers stems and wheat.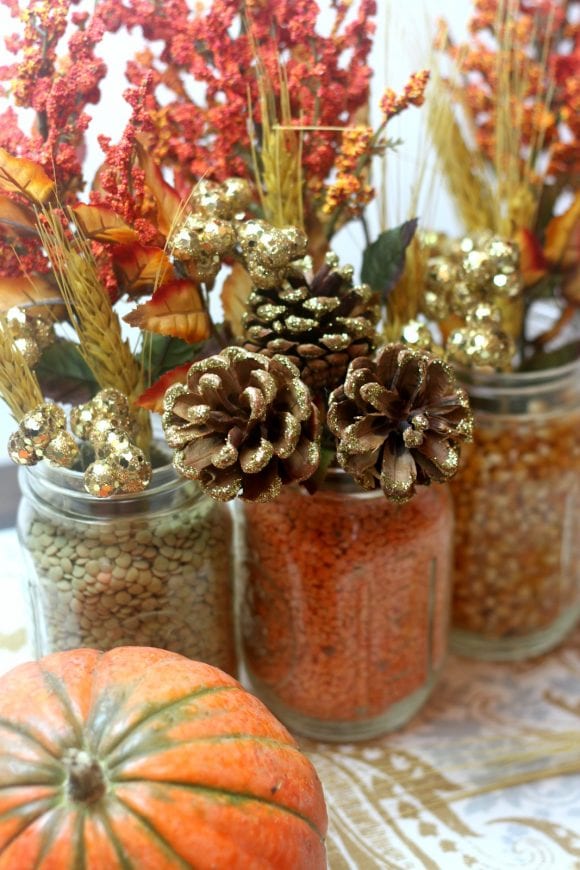 Autumn Mason Jar Floral Centerpiece
Supplies:
3 Mason Jars
Corn kernels, lentils in red and green
3 Charmin toilet paper rolls
Faux flowers, wheat, and pinecones bought at the craft store
Directions:
Place a toilet paper roll inside each mason jar.
Using a measuring cup with a spout, carefully pour kernels or lentils along the sides of the toilet paper roll.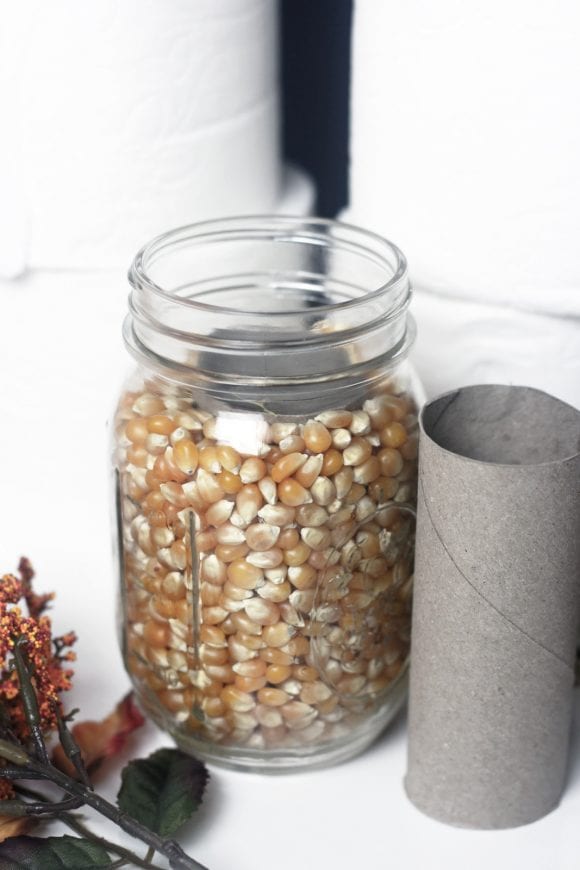 It looks like the jar is full, but I only needed about 1/3 of a bag of lentils to fill it up.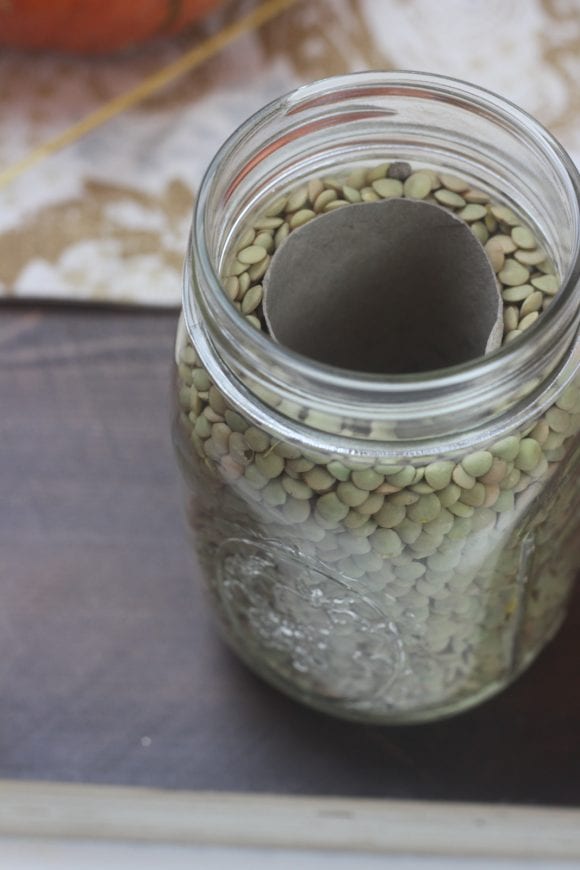 Place faux flowers, leaves, wheat, and pine cones from the craft store inside each one. Voila!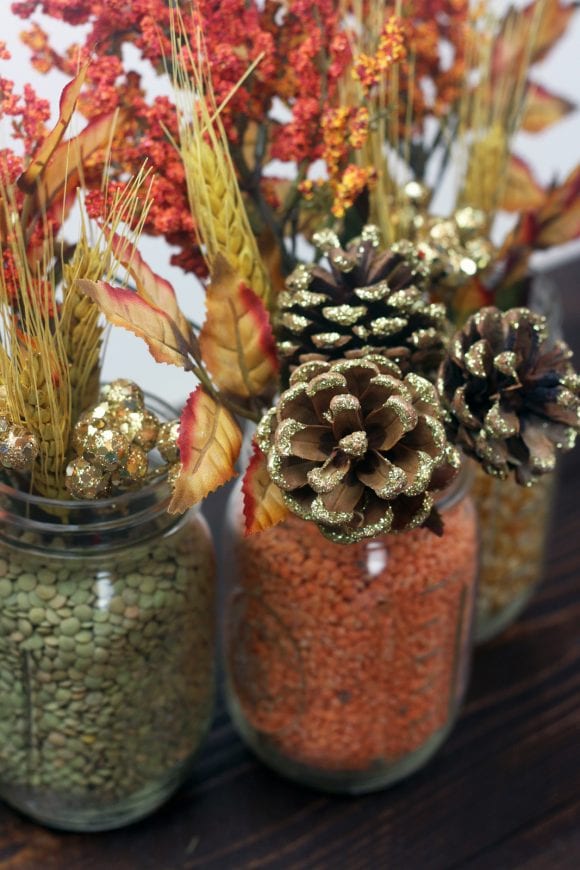 And remember, you don't want to run out of toilet paper at Thanksgiving, so Charmin mega rolls are a must. Plus, they're the softest and most absorbent brand out there, so you actually use less. But personally, I think it's a little way to add a nice, soft touch to your Thanksgiving!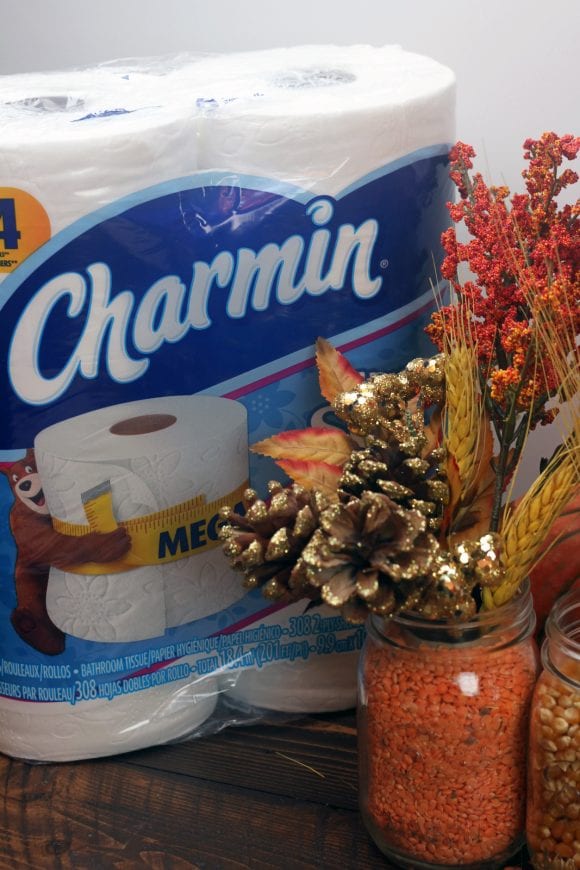 This post is sponsored by Charmin but all opinions and ideas are mine. And yes, we use Charmin every day at our house!
OTHER POSTS YOU MIGHT LIKE: